Stressed Out or Breaking Out? Try a 1-Day-1-Pack Detox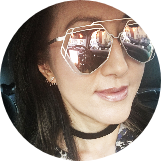 ANNA PARK
May 30, 2017
---
Sure, a sheet mask a day sounds like a major commitment, but try a 1-day-1-pack detox for a week when your skin (and life in general) is troubled. It just may be the boost you need.
---
I remember the first time I heard about 1 일1팩. Literally translated as "1 day 1 pack" ("pack" is the Korean term for "mask"), this phrase refers to the skincare trend that swept South Korea a few years back. It's the 32-year-old actress and singer Hwang Jung-eum (Kill Me, Heal Me; She Was Pretty) who is often credited with starting the trend. Back in 2012, she told a Korean news outlet that she used 1,000 won sheet masks (which is less than $1) every single day. "I buy 100 sheets at a time, put them in the refrigerator, and add moisture to my face every time I take a break," Hwang said. Soon, it was reported that actresses Ko So Young and Uhm Ji Won had jumped on the 1 일1팩 bandwagon, and a trend was born.
Today, everyone from Descendants of the Sun actor Song Joong-ki to 25-year-old Goblin actress Kim Go Eun is said to use one mask a day. That's right — both men and women too young to know what a fine line looks like all adhere to a regular practice of applying one sheet mask on their face every single day. Is it the secret to that perfect K-drama skin? Perhaps. But having tried the 1-day-1-pack method for a week at a time, I can personally say this: It really does make a difference. I've never seen my skin so plumped, so taeng taeng, and just so healthy as when I've done a 1-day-1-pack detox for five days. And while I don't do it 365 days a year (I mean, really, who has that kind of time other than mega-star actors whose job it is to look good), I will turn to a 1-day-1-pack detox for a week when I'm breaking out, stressed out, or my skin is otherwise freaking out.
But first, some tips
OK, so you want this 1-day-1-pack thing to work for you, right? I mean, why go through the trouble if you're not going to do it right? So make sure you follow these steps to maximize the skincare benefits.
 1. First, cleanse your skin. If you're doing this at night, then a double cleanse is a must. I actually apply my sheet mask in the morning, right after my actives step, when my skin has been marinating in vitamin C and BHAs for 20 minutes, so it feels amazing when I apply a soothing sheet mask. Bonus points for exfoliating one to three times a week to clear skin of excess sebum and buildup of dead skin cells and help your skin better absorb the nutrients in the mask.
2. Before applying your sheet mask, prep your skin with a hydrating toner or mist. Even better? Apply after a shower when your pores are more open. (A warm towel application works, too.)
 3. Don't wear the sheet mask for more than the recommended time, which is often 20 minutes and should never exceed 30. This is a situation where more is definitely not better. As the sheet mask dries, it will actually start to absorb moisture from your skin, so set your timer, lest you get lost in your Viki binge watching.
 4. Store your sheet masks flat, not standing up, to keep the entire mask absorbed in essence. And if you choose to refrigerate your mask, keep it in there until you're ready to use, since a constant change in temperature may affect the essence.
Sheet mask smart
Now that you're ready to get your sheet mask on, don't just slap on any ol' mask. Target your skin condition for that particular day with a sheet mask made to address your issues. With so many sheet masks on the market, you're sure to find one for anything that may ail you. Here, some discoveries from my latest 1-day-1-pack detox.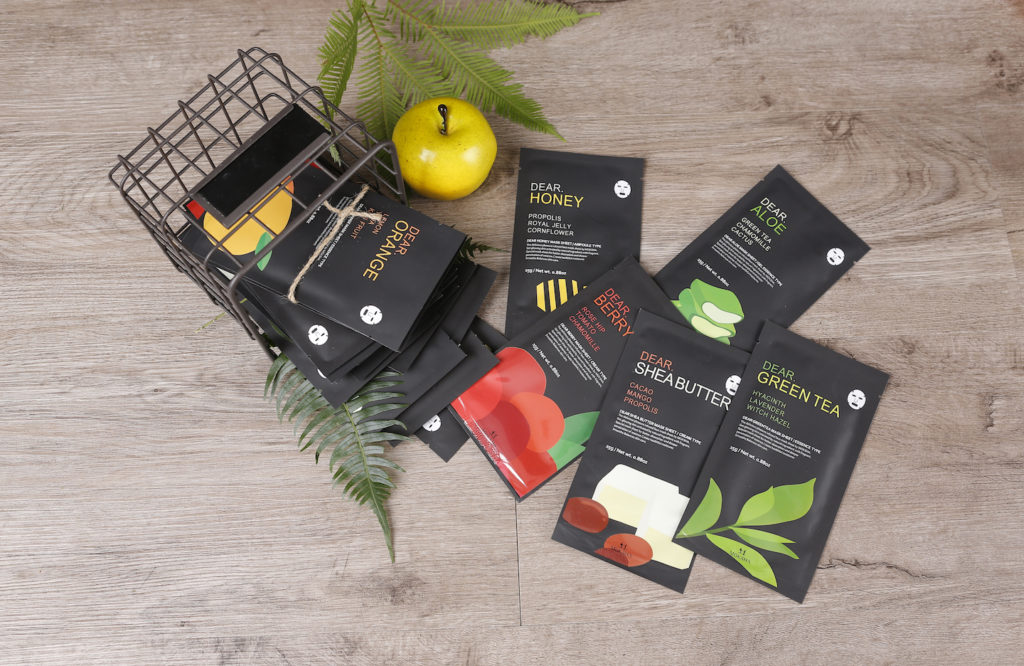 For when you're irritated: Moksha Dear Honey Propolis Royal Jelly Mask
I'll admit, I had never heard of nor tried Moksha before this most recent 1-day-1-pack detox. But seriously, I am obsessed with their sheet masks. The essence in the Dear Honey mask has a nice bouncy feel and is not overly watery. There's a ton of essence in the package, so make sure to really get in there and scoop out as much as you can. The rayon sheet mask itself clings quite well to the face, and after a couple minutes, I suddenly get the sense that it's really glommed onto my face, leaving me with a nice, firm fit.
This mask contains propolis, a secretion of the honeybee, which I am a huge fan of for its antioxidant, antibacterial, anti-inflammatory, anti-viral, and anti-fungal properties. I turn to propolis every time I feel a hormonal pimple coming on. Even better, 91.5% of the ingredients in this mask is derived from nature, and there are no parabens, synthetic dyes, or silicone. And at $2.50 a mask, I can stock up without giving up my monthly Starbucks fix.
After 25 minutes, my skin feels deeply hydrated and firm, and after patting in the extra essence, my skin surprisingly looks almost matte. My redness is gone and my skin feels calmed.
For when you've been outdoors: Eclado Daily Ionisation Mask
Eclado's Ionisation Mask is a part of their new anti-pollution line, which is huge because studies now show that pollution is as bad for skin as UV rays. This mask contains illite, which is a clay that draw impurities out of the pores. Since micro-size particulates from urban air pollution are small enough to get into our pores, you can see how important a "vacuum," so to speak, may be to detox our skin after a long day of work and commuting.
The sheet mask also features polyglutamic acid, an excellent humectant that boosts natural moisturizing factors and elasticity in the skin, as well as several botanical extracts like Centella asiatica and gardenia fruit extracts.
If that's too much science for you, all you have to know is that there's a ton of essence in this mask (it's practically dripping when I take it out of the package), the essence is not overly watery and has a nice viscosity to it, and it plays well with other serums and face creams, without any pilling. As I pat the essence in, it does get a bit tacky, which I personally don't mind. I think this mask would make a great primer for makeup, so I would recommend applying this mask after your other serums and treatments.
For when you're super dry: Moksha Dear Shea Butter
Oh, how I love this mask. The essence is a rich, creamy lotion, much like some of the more expensive masks from Estée Lauder or La Mer. For that reason, I recommend applying this mask after some of your more lightweight essences and serums. When you put it on your face, you'll immediately feel how soothing and comforting this sheet mask is. It's like a cozy cashmere throw on a cold winter day.
Like with the Moksha Dear Honey mask, after a few minutes, I get a sudden sense that the mask has glommed onto my face, as if the essence is sinking deep into my skin, pulling in the mask a bit. But when I check the mask, it still looks shiny with essence.
After 20 minutes, the mask is still shiny on the cheeks, but definitely drier on the forehead and chin. As I pat in the essence, it sinks in quickly and feels so soft and soothing. My skin looks amazing and again, pretty matte. There is no sticky afterfeel; it's almost like I patted on a moisturizer rather than an essence. By the time I put on my face cream, my face feels so saturated with hydration, it feels and looks incredibly plump and taeng taeng. My verdict? This may well be one of my favorite masks of all time.
For when you need a lift: Eclado Gold Essential Mask
The Eclado Gold Essential Mask is such a unique mask. Unlike the trendy microfiber and cupro masks of late, this is a relatively thick hydrogel that gold colored. It comes in two parts, one for the upper and one for the lower face, but what really makes it interesting is that the mouth and eye openings are just little slits. Thankfully, this mask is pliable enough so that you can widen the slips, but what the slits do is allow more of your mouth area and even your eyelids to be covered by the mask. Usually my mouth and the sides of my nose are left uncovered with a typical mask, but this one offers a lot of coverage. The interesting thing about this mask is that it's relatively dry. Not to say that it's bone dry, but I found that there's basically no excess essence in the packaging other than the wetness along the inner lining. And the hydrogel, other than feeling moist, is far from drenched with essence. The hydrogel is thick, which means it's heavier, so it does tend to slide down my face incrementally during the 20 minutes, especially the lower half.
Afterwards my face is moist, though not wet. I pat in the excess essence, and it feels like I'm patting in the last half of my hydrating toner — moist but not wet. Nevertheless, my skin looks nice and matte and firmed afterwards. The essence plays well with the rest of my regimen without any pilling. My skin doesn't necessarily feel oversaturated like with some of the wetter masks I've tried, but it definitely feels just as plumped.
For when you're stressed: Moksha Dear Avocado Sheet Mask
This gel-cream essence mask is just the thing I needed to top off my five-day 1-day-1-mask detox. It's comforting, it's cushiony, and it's anti-aging with vitamins A and E. (Have I mentioned how much I love Moksha's sheet masks?) Avocado extract calms irritation and has skin soothing properties, so it's perfect after a long, stressful day. After 25 minutes, the essence takes a while to pat in, and it doesn't completely even after a couple minutes, so I just move on to the rest of my regimen. I find this to be typical after a five-day sheet mask regimen — my skin feels so saturated with hydration that it almost can't take anymore, which is always a good thing. My pores look smaller, my lines less noticeable, my skin like you could bounce a quarter off it.
So it's official. I'm addicted to the 1-day-1-pack detox. And while I can't do this every day, I will definitely be doing this anytime my skin starts acting up or I'm feeling stressed.
Which, on second thought, probably means I'll end up doing this every day. Sheet masks in bulk, anyone?
Have you guys tried doing a 1-day-1-pack detox? I'd love to know how it worked for you! Let's talk about it in the comments below.
---
Author: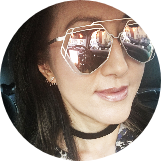 ANNA PARK
She may have started her career as a lawyer, but Anna found her true calling long before that, while poring over the beauty editorials and skincare how-to's in teen magazines. Sure, the ladies at the Estée Lauder counter may have scoffed at her when she asked for an eye cream at the age of 16, but hey, she was just ahead of her time. Today, Anna is a beauty editor, obsessing over skincare ingredients and the Oxford comma. Follow her travels on Instagram at @annanymity.
---
Comments