10 Cult K-Beauty Color Cosmetics Everyone Should Try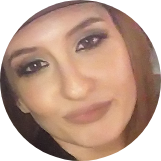 Coco Park
May 30, 2017
---
Whether you're a Korean beauty newbie or a long-time devotee, these are the cult favorite K-beauty color cosmetics that are tried and true.
---
Amongst the longtime K-beauty crowd, certain makeup products have popped up over and over again. Fueled by word of mouth street buzz or features in multiple beauty stories, these tried and true products have innumerable fans. Some are dupes of cult-favorite Western products, and some are totally unique creations. Both have found a permanent place on the beauty shelves of gurus and casual consumers alike. Read along, and I'll tell you why.
1. Etude House Proof 10 Eye Primer
I first came across this product near the beginning of my K-beauty journey. I was searching for a dupe of the Urban Decay Eyeshadow Primer Potion. I wasn't thrilled with the packaging of the Primer Potion back then, as I felt a lot of product was wasted. The packaging has since changed, but I don't even care because I've found its successor, and it's much, much cheaper. Etude House Proof 10 Eye Primer performs almost exactly like UD's Primer Potion, at a fraction of the cost. With this primer, eyeshadow applies vividly, stays put, and lasts throughout the day. People eventually caught on to that fact, and you soon spied Proof 10 Primers in many a makeup bag. At less than $6 (compared to UD's $20), you really can't go wrong with this one.
2. Tony Moly Back Gel Liner
This product is one of my personal holy grails. I had been a longtime devotee of M.A.C's Blacktrack Fluidline Gel Liner when one day I ran out and in a panic went to the nearest store for a quick replacement. That store just happened to be a Korean beauty store and Tony Moly's Back Gel Liner caught my eye. Once I tried this product I was hopelessly hooked for life. I've never found a smoother, more tenacious gel liner before or since. Amazing is the only way I can describe this liner. It even lasted through labor for me! Other people have also experienced similar results, and I can't say that I've ever heard a negative thing about this product from anyone. This absolutely deserves a spot in your makeup lineup.
3. Clio Kill Black Waterproof Pen Liner
If gel liner isn't your thing, and you just really want a liquid, Clio's Kill Black Waterproof Pen Liner has got you covered. It's the classic true black felt tipped pen liner of your dreams. A steady hand will get you a smooth, flawless application with wings so sharp they could cut someone. I don't know how they manage to do it, but the Korean cosmetic market really kills it when it comes to waterproof formulations. It's never once run like most liquid liners have been known to nor does it flake like some waterproof formulations do. This is the perfect pen liner. It's also available in the same formula but with a brush tip.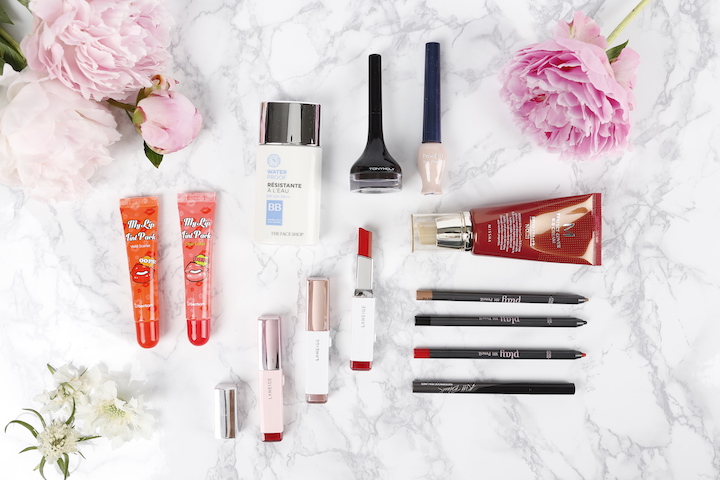 4. Missha M Perfect Cover BB Cream
This is the BB cream I feel everyone has cut their teeth on. If someone is really into K-beauty, I guarantee you they either have or have had this BB at some point. I'm sure it's no coincidence that this popular formulation came in the widest variety of shades made at the time, making it more accessible to a wider consumer base. I have a great personal affinity toward this BB cream, as it was the first one I ever used and the one used on the cover of our book Korean Beauty Secrets. One of our models is sporting the darkest shade, #31 Golden Beige, and the other the lightest, #13 Milky Beige. The coverage is great, the shade selection is good, and it has a nice, natural finish. My favorite way to use this is to mix one part BB cream with one part VDL Lumilayer Primer on the back of the hand and then apply with a damp beauty blender. You get a luminous finish with better coverage than the average BB.
5. Etude House Play 101 Pencils
There's nothing these little pencils can't do. A minimalist's dream, these pencils can be used as liners, brow definers, lipsticks, eye shadows, blush, and even concealer! Named for the fact that there are 101 shades, this product does it all and then some. They come in matte, creamy, glitter, and shimmer finishes and can take you from day to evening. They're so customizable you can create endless lip and liner color combinations. Aside from your base makeup, you can whip up an entire full-face makeup look with just these pencils. Korean beauty guru Pony has some great YouTube tutorials demonstrating the transformative power of these little pencils.
6. The Face Shop Face It Waterproof BB Cream
Speaking of waterproof, here's another doozy. The Face Shop's waterproof BB cream is some of the best performing waterproof face makeup I've ever come across. As a matter of fact, it's the best. It's great on those steamy summer days that melt most makeup right off your face. A dear friend of mine even tested it while deep diving with sharks. She sent me picture of herself right after a dive with perfectly done skin — it was unreal! Of all the reviews I've ever written on my blog, this one gets the most traffic. People really seem to love this BB cream and for good reason.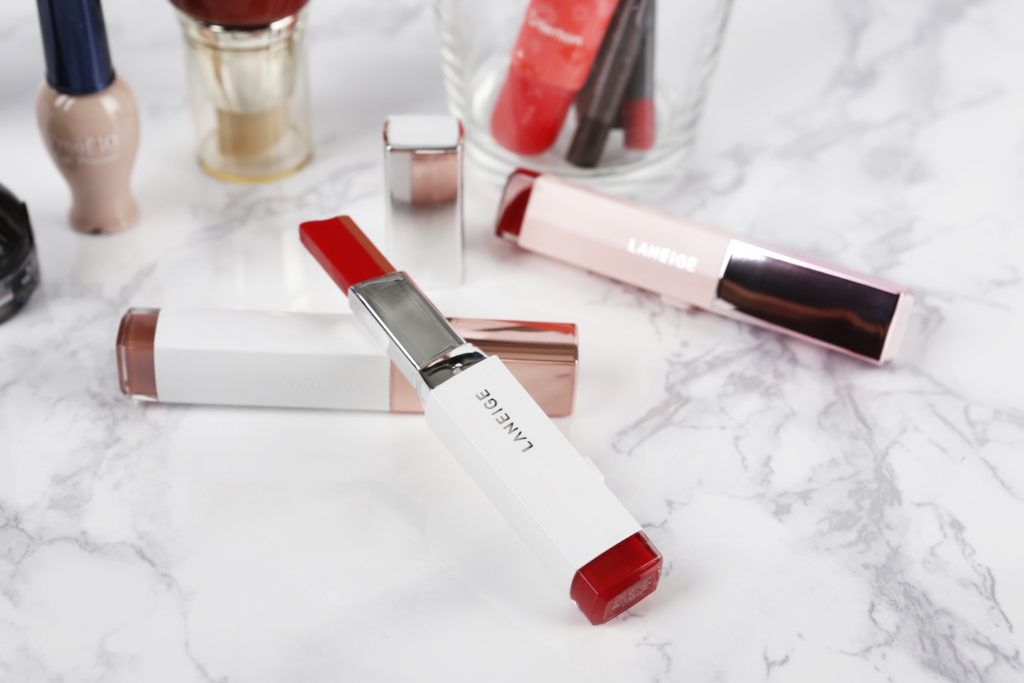 7. Laneige Two Tone Lip Bar
With the rise of the gradient lip trend out of Korea came the desire to replicate it in North America. Some tried to re-brand it as an "ombré lip" and experimented with the technique to mixed results. Along came Laneige with this unique two-toned flat bar lipstick that, when applied, gave a perfect gradient. It's foolproof and took the labor out of the look. Available in a wide array of complementing color duos, this became a must-have for all wanting that innocent "I just ate a popsicle" K-drama lip.
8. Clio Virgin Kiss Lipnicure
Clio's Virgin Kiss Lipnicure is a mouthful; it's also a lip-ful. Lipnicure is a funny word meant to call to mind a manicure for the lips. This creamy liquid lipstick defies logic as it dries down into a kiss-proof, matte finish. As steadfast as this lipstick holds, you'd expect it to be drying to the lips, but you'd be wrong. While it's not moisturizing in any capacity, it's not drying either. If applied to healthy lips, the color will stay true without cracks or feathering for hours on end. Once word got out about this lipstick, it became one of the most recommended K-beauty color products.
9. Innisfree No Sebum Mineral Powder
This powder is an oily girl's best weapon, and everyone's best friend. Innisfree No Sebum Mineral Powder has been a trusted helper and makeup mainstay for several years now. This best seller is a finely milled loose powder that puts a stop to oily shine by absorbing sebum. The difference between this powder and every other powder out there is you needn't apply it with a heavy hand. A light dusting can keep a greasy shine at bay for several hours. The delicate mineral powder leaves your skin feeling smooth and soft like raw silk. It has a fresh pleasant scent and never leaves your skin with the gunky buildup some other powders can. What I really love about this powder is not just that it works incredibly well at its billed job but it also makes for a great multi-use tool in your makeup bag. Want to turn that glossy lipstick of yours into a matte look? Tap a little bit of this powder onto the lips with your fingertips. Need to get somewhere quick and don't have time for a shampoo? Sprinkle a little in your hair and massage it into the scalp. It'll work the same magic on your roots as your nose. For well under $10, you have a high performing face powder, makeup transformer, and even dry shampoo if you're in a pinch. No wonder this has remained a must-have for so many for so long.
10. Berrisom Oops My Lip Tint Pack
You've probably seen the GIFs and reviews of this product more than any other K-beauty point makeup. This thick, sticky jelly is delivered onto the lips via a squeeze tube applicator. From there, you wait for it to dry, and then peel it off like a mask, revealing perfectly stained lips underneath. You had better test to make sure the color is a flattering one because once it's on, that baby ain't goin' nowhere. It's absolutely waterproof. Short of a good oil-based remover, it's not going to budge. I have personally worn this lip stain for 12 hours straight and still had to really massage it with a cleanser to get it off. It's perfect for swimming and hot yoga classes.
So how many of these would we find in your makeup bag? Are any of these K-beauty color cosmetics your holy grail products? Let us know your faves in the comments below.
---
Author: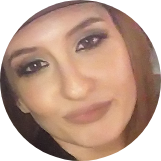 Coco Park
Coco Park is an author, beauty journalist, blogger, podcast host, and all around oddball living in Montreal Quebec with her family. Originally from the southern USA, she worked for several years in the makeup industry as a professional makeup artist and holds a certificate in esthetics. She is a proud member of the Choctaw Nation of Oklahoma. Want to know more? Check her out on the Beauty Beyond Basics podcast, on her blog TheBeautyWolf.com, on Instagram @thebeautywolf, and in her book "Korean Beauty Secrets: A Practical Guide to Cutting-Edge Skincare & Makeup."
---
Comments