How I Do K-Beauty: Julie's Skincare Routine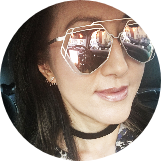 ANNA PARK
May 28, 2017
---
Just like everyone's skin is unique, the way everyone cares for their skin is also unique. After all, there's no right or wrong way to do K-beauty; it's what works for you. In this series, we take a deep dive into the individualized skincare regimens of some K-beauty insiders. Here, Julie Sohn, director of global operations at Beautytap, gives us a peek into her 9-step routine.
____________________________________________________________________
Though Julie Sohn says she's not quite at a 10-step skincare regimen, "being in the beauty industry, I'm getting there. I am certainly trying more products these days, but there are too many to name." After all, as director of global operations at Beautytap, it's her job to test and review products from up-and-coming and established K-beauty brands. Good thing, too, because Julie likes to switch up her skincare regimen every two to three months "to treat my skin to new products and ingredients on the market." Here, we take a look at her current 9-step skincare routine.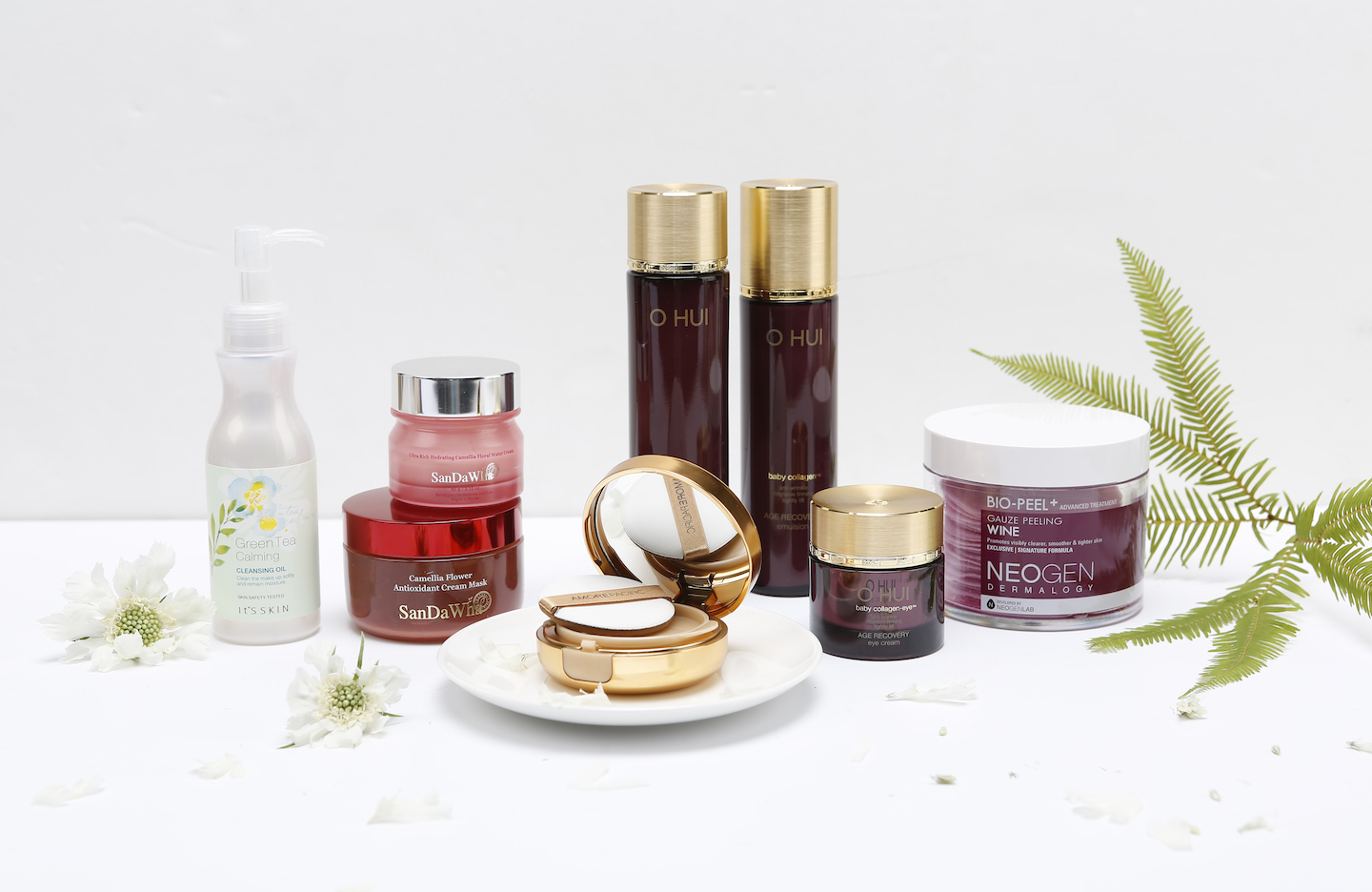 Skin type: Combination, sensitive
Skin concerns: Fine lines, acne
Skincare steps: 9
1. Double cleansing
I learned about double cleansing many years ago at a top aesthetic spa in Cheongdam-dong in Korea. I use Green Tea Calming Cleansing Oil by It's Skin to massage my skin and to reduce morning puffiness. Then I cleanse with SanDaWha's Ultra Gentle Natural Mild Cleanser.
2. Exfoliation
I exfoliate three to four times a week with Neogen's Bio-Peel Gauze Peeling Wine, which I keep refrigerated.
3-6. Toner, serum, cream, eye cream
Currently, I am using the SanDaWha line for my skincare regimen. I have sensitive skin so SanDaWha, made with natural ingredients from Jeju Island, works well for my skin type.
After exfoliating, I use SanDaWha Vitamin C Whitening Essence and Liposome Skin Softener, followed by Revitalizing Liposome Lotion and Intensive Eye Contour Cream.
If my skin is extra dry, I will use O HUI Age Recovery Skin Softener, Essence, Cell Lab Cream, and Eye Cream.
7. Sheet mask
On days when my skin is extra dry, I put on a sheet mask from my mask drawer. (I always have a stash of about 50 sheet masks.) My favorite brands include Neogen, Troiareuke, Innisfree, Tony Moly, Benton, and Sulwhasoo. 
8. Sunscreen
I'm really big on protecting my skin from the sun so I typically use SPF 40 or higher. Currently, I'm using AmorePacific Color Control Cushion Compact Broad Spectrum SPF 50+.
9. Facial mist
My skin gets extremely dry during the winter months so keeping it hydrated is a must. I always have a mist spray with me. I love Innisfree Green Tea Mineral Mist.
How do you do K-beauty? Let us know in the comments below! We just might feature your routine!
---
Author: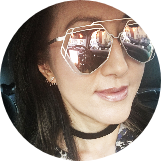 ANNA PARK
She may have started her career as a lawyer, but Anna found her true calling long before that, while poring over the beauty editorials and skincare how-to's in teen magazines. Sure, the ladies at the Estée Lauder counter may have scoffed at her when she asked for an eye cream at the age of 16, but hey, she was just ahead of her time. Today, Anna is a beauty editor, obsessing over skincare ingredients and the Oxford comma. Follow her travels on Instagram at @annanymity.
---
Comments