Water-Enriched Skincare Inspired by Jun Ji Hyun's Mermaid Beauty
Got mermaid envy? Jun Ji Hyun's glistening, dewy complexion can be yours with water-enriched skincare products that treat your skin with the benefits of deep sea and mineral water — no diving necessary.
---
When Jun Ji Hyun first burst out of the ocean in the hit Korean drama The Legend of the Blue Sea, we were all glued to our screens, marveling over her radiant, glistening skin and wondering, "Does she ever age?"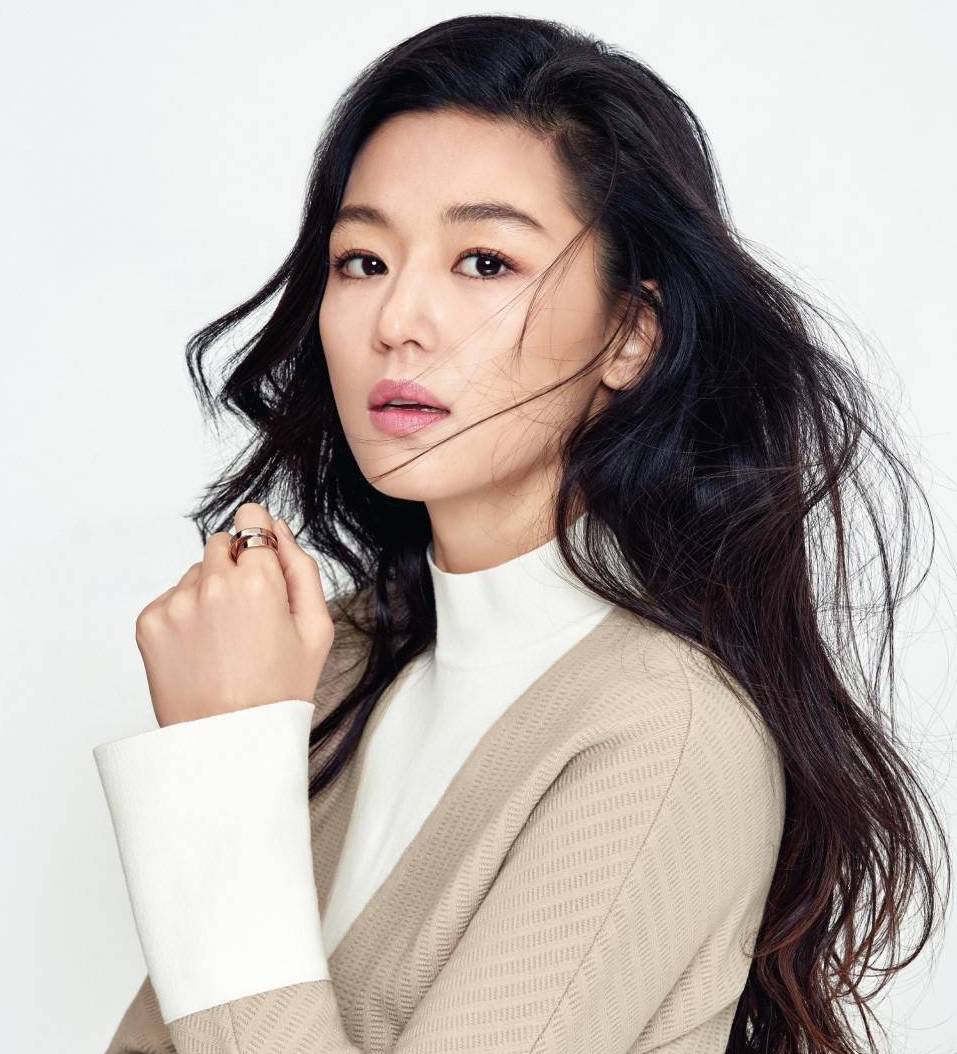 In fact, watching her beautiful and funny character, the Joseon era mermaid Shim Chung, as she made the voyage from the ocean to land, made me reflect on the associations between beauty and the sea. Numerous skincare companies have been touting seawater and mineral water as a main ingredient lately. The most popular, Laneige's Water Bank line, features mineral water for its high silica content, which fortifies the spongy layers of cells between collagen and elastin fibres, thereby slowing down the appearance of fine lines. And while most beauty products have water as an ingredient or base, the new water-enriched skincare is more than just water-based — they harness mineral water or seawater to provide specific skincare benefits beyond just feeling lightweight.
Once I discovered water-enriched skincare products, I was an instant convert. As someone who struggles with combination skin, I've had an especially hard time finding products that don't cause me to break out. Water-enriched moisturizers plump up my skin and glide on effortlessly, transforming my tired morning face and readying me for the day ahead. And I carry sample size vials of these products on long-haul flights to escape dehydrated skin and puffy eyes upon arrival.
Ready to try some water-enriched skincare? Here, some of my favorites.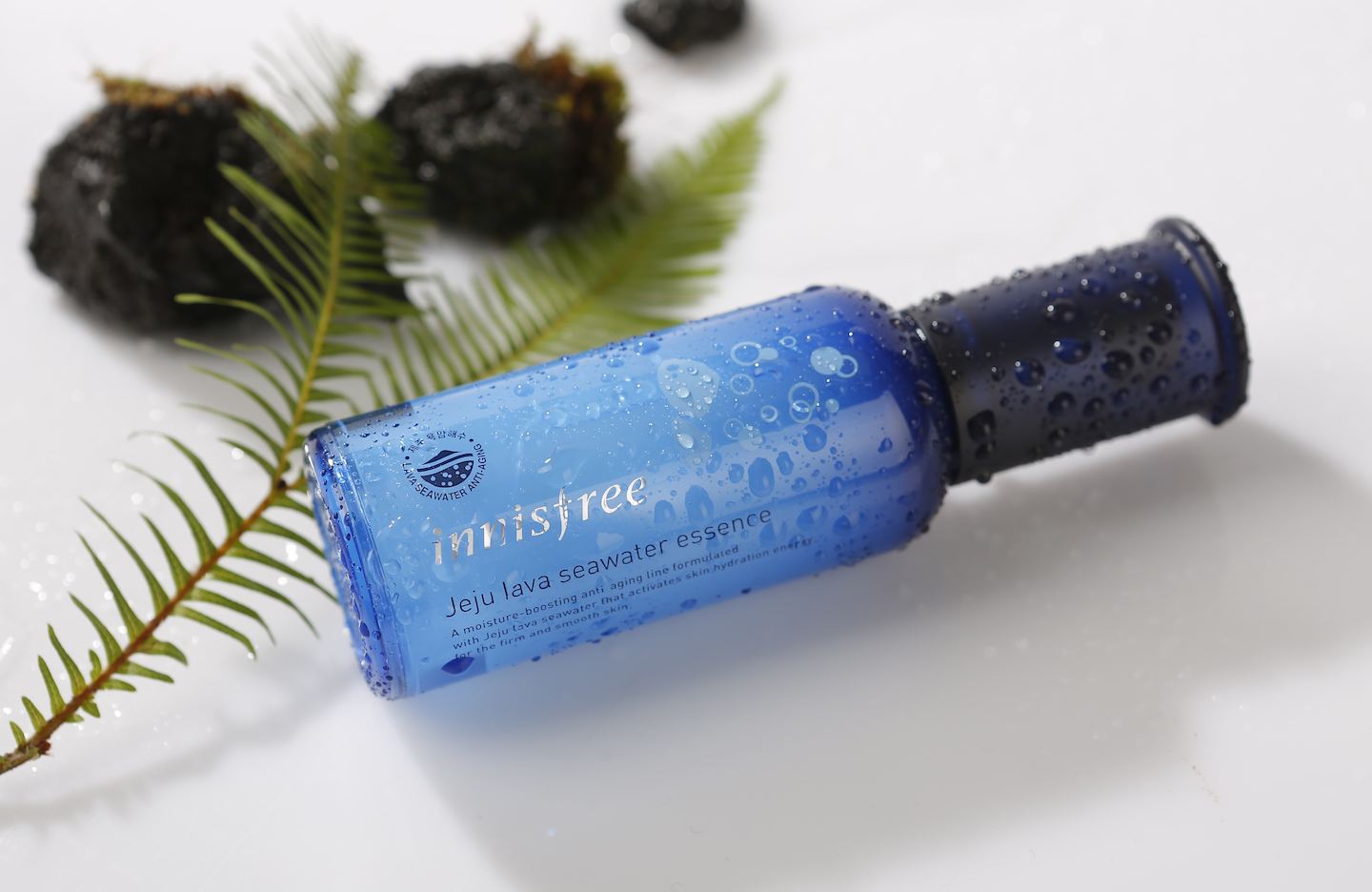 Innisfree Jeju Lava Seawater Essence contains 84.5% lava seawater from the volcanic island of Jeju, together with its staple ingredient of green tea. Seawater is thought to contain restorative benefits for the skin, composed of rich nutrients from marine life such as kelp and seaweed. In addition, this seawater has been filtered through volcanic ash, which has traditionally been mixed with mud to purify the skin. The result is an essence that packs a powerful punch to tired skin. It feels light and fresh, and the slight scent of lavender is especially refreshing.
Thousands of sleeping mask converts swear by Laneige's Water Sleeping Mask. At first I was wary of applying it before bed but have been impressed by how supple and glowing my skin looks first thing in the morning. The price is worth the satisfaction of the "I woke up like this!" feeling that this mask evokes.
Etude House's Pure Baobab Moist Cream makes use of an intriguing type of water: that stored in baobab trees. Baobab trees are found in the arid savannahs of Asia and sub-Saharan Africa and are renowned for surviving periods of drought due to water stored in their trunks. Etude House claims that baobabs have intensive water-retaining properties, and the moisturizer contains no strong scent. Use it for the fun factor of relying on an ingredient both ancient and practical and for the refreshing burst of moisture it gives to your cheeks.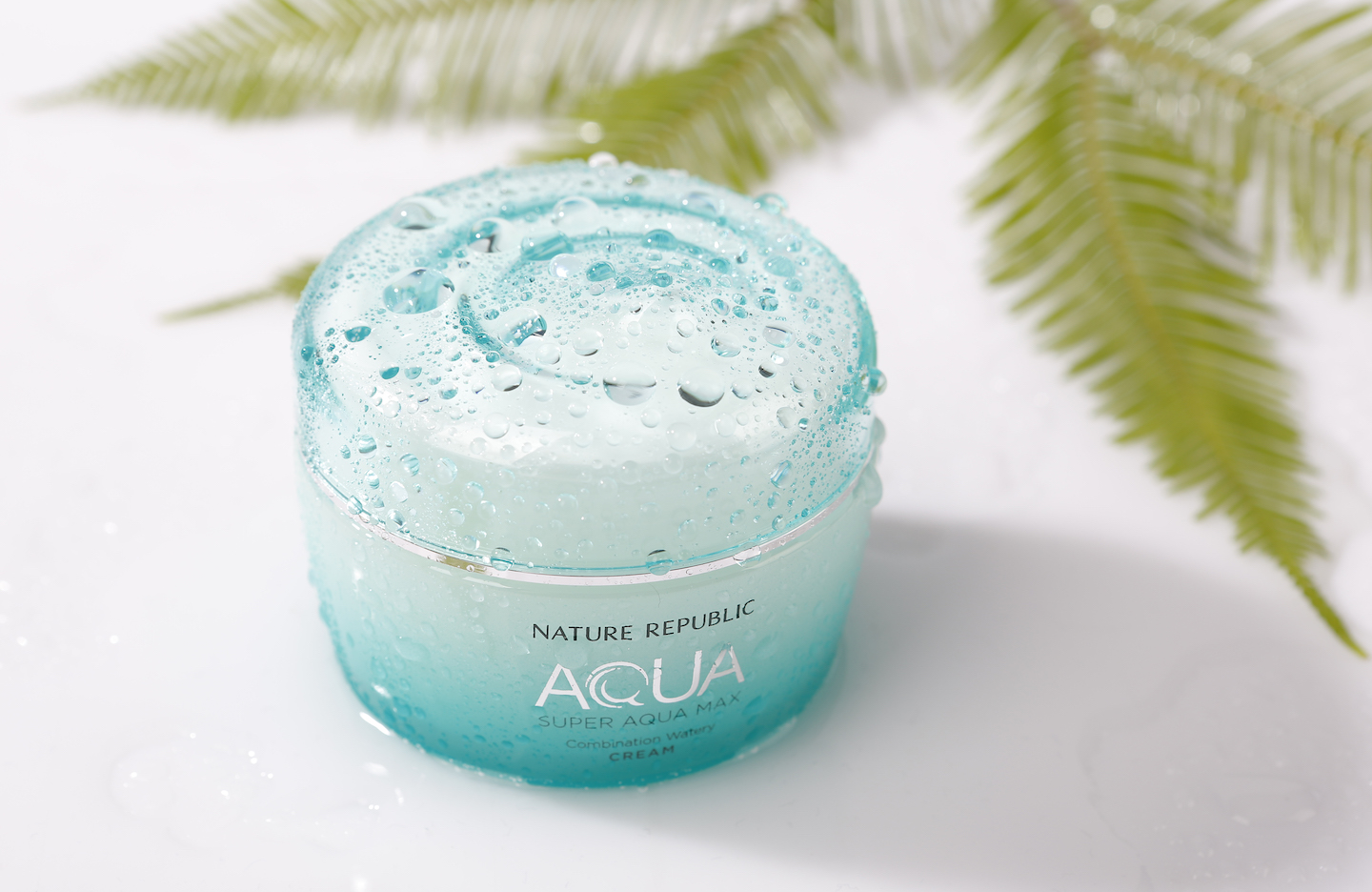 Nature Republic is a great mid-range brand that caters to oily and combination skin, and their Super Aqua Max Combination Watery Cream has garnered rave reviews (including Korea's top beauty show Get It Beauty) for providing moisture without clogging pores. It features deep ocean water from Kona, Hawaii, and is an ideal daily cream that lets you go about your day without worrying about dryness and flakes.
Though the Tony Moly Pure Eco Bamboo Cleansing Water is not a moisturizer, this light and airy cleansing water, made with 90% mineral- and amino acid-rich Damyang bamboo water, hydrates skin as it cleanses without stripping. It's cooling and soothing and especially recommended for those with oily, combination, or sensitive skin. Another gentle water cleanser is Primera's Chamomile Cleansing Water, which utilizes chamomile water to soothe and cleanse while hydrating skin.
Of course, no story about Jun Ji Hyun's beauty look in a drama can end without a mention of her lip color. She is, after all, an actress whose lip colors sell out worldwide in a matter of minutes. Shim Chung's pout in The Legend of the Blue Sea was acquired through a light application of Hera's Rouge Holic 147 Supreme Lipstick, which is reportedly sold out almost everywhere except here at Beautytap. Just a touch of color on your lips will go beautifully with your newfound hydrated, dewy look.
---