How to Contour the K-Beauty Way
Forget everything you know about over-the-top Kardashian-inspired contouring. The K-beauty contour is a pretty, subtle alternative, perfect for anyone looking to achieve that fresh, no-makeup look.
---
When we talk about contouring, you may think of Kim Kardashian and her famous contoured selfie back in 2012. If it weren't for her, a lot of women would have no idea what contouring is. But Kardashian did not invent contouring; she only injected new life into the contouring makeup trend. In western countries, contouring has been around for a while — it started as a makeup artist technique used in theater and eventually in Hollywood by makeup artists like Max Factor in the 1930s and Kevyn Aucoin in the '90s.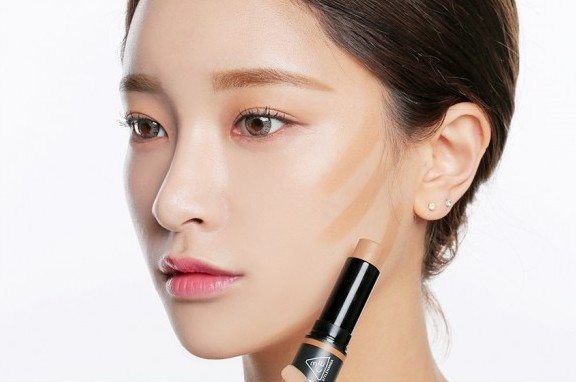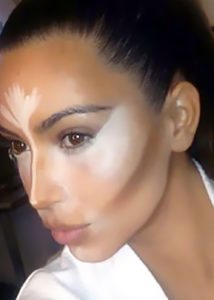 Korean beauty has been slow to pick up on the contouring trend, but since 2015, contouring has gained momentum in the K-beauty scene. One of the first Korean celebrities to jump on this trend was Pony, the makeup artist for the K-pop singer CL. Pony's informative (and transformative) YouTube makeup tutorials has made her a worldwide beauty guru, and she even came out with a contouring palette as a part of her Pony Effect makeup collection. Another contouring devotee is Jessi, the breakout star of the music competition show Unpretty Rapstar. Known for her "heavy" makeup look, Jessi says she contours her face on a daily basis.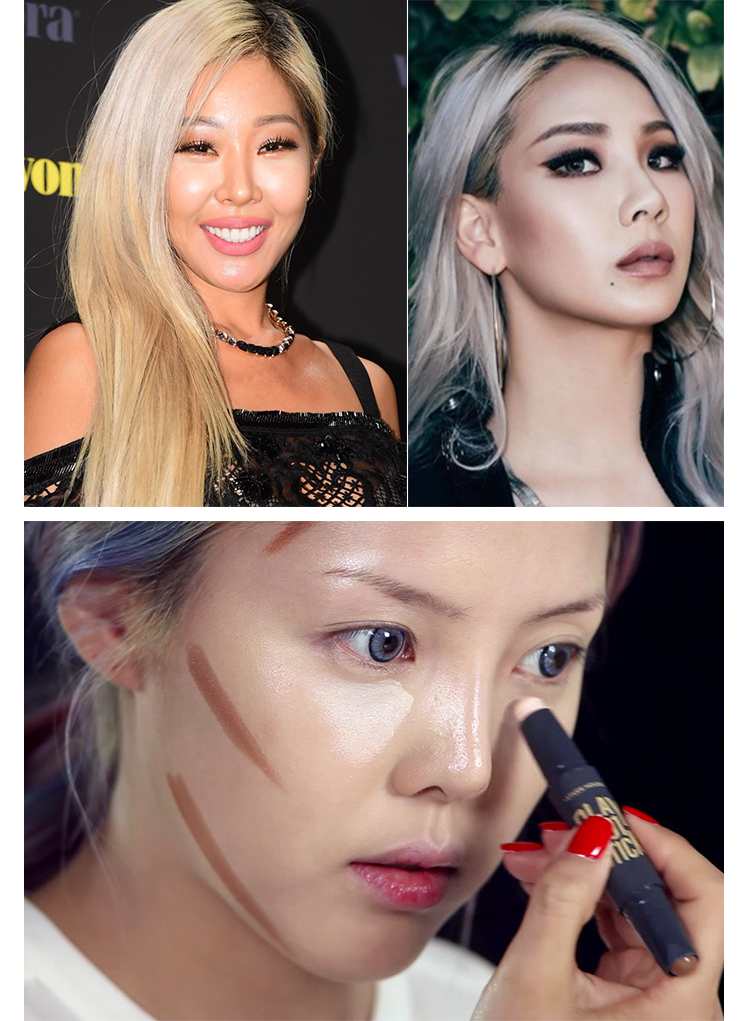 These days, Korean women consider contouring an essential part of their daily makeup routine — but with a twist. If you're not a fan of the Kardashian contoured look, you may like the K-beauty contour to achieve subtle but flattering dimension and structure. 
So what is contouring?
Contouring is giving definition and shape to an area of the face using shading and highlighting to enhance one's facial structure. Basically, it's a way to reconstruct your face without going under the knife.
Women in Korea have very different beauty standards from their counterparts in the West, and this can be seen in their makeup looks. While western makeup tends to look more "fierce," with smoky eyes and arched eyebrows, the Korean makeup look is closer to a "no-makeup" look, with natural eyeshadow shades and healthy glowing skin.
This difference is also reflected in the K-beauty contour. The western contouring style aims for chiseled cheekbones and sharp features, while in Korea, they prefer a smaller face with a "V-line" (as opposed to a more square jawline). Therefore, the focus in Korean contouring is creating the illusion of a slimmer face while maintaining the naturally flawless "no-makeup" makeup look. The good news is, unlike the chiseled Kardashian look, the Korean style of contouring works well on almost anyone.
How do I do the K-beauty contour?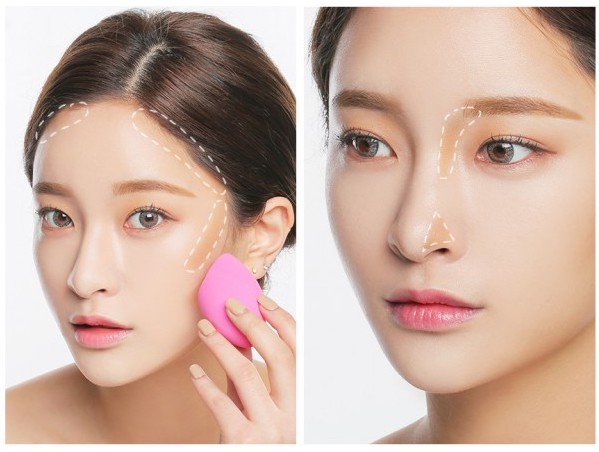 To achieve the K-beauty contour, you basically want to frame your face so that your face looks slimmer. Instead of focusing on shadowing underneath your cheekbones, the goal is to contour around the periphery of your face. Using a contouring powder like Etude House Personal Color Contouring Palette or a contouring stick like 3CE Duo Contour Stick, start by shading along the jawline. The jawline is the area many Korean women feel is too wide, so the goal is to slim that area.
Move onto contouring your hairline. For Asian women, hair loss is a common issue that often starts with a thinning hairline. Hence, many women use the darkest color in their contouring palette to fill in sparse areas, the same way you would fill in your eyebrows.
Next, contour all along your forehead and the sides of your face. Use any remaining product on your brush to contour your cheeks.
Besides the V-line, Korean women also contour the sides of their nose to create a more defined silhouette. Generally, they contour along the inner eye sockets, the bridge of the nose, and the sides of the tip of the nose.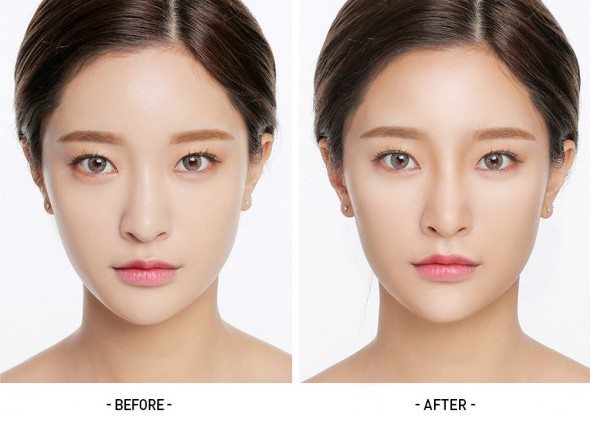 For a thinner looking nose, lightly draw two lines down the sides of your nose, beginning at the brow bone all the way to the tip. Finish with a touch of highlighter down the middle of the nose and at the tip.
If you want your nose to look shorter, darken the tip of your nose with a contouring powder or contouring stick, and blend it out well. Apply highlighter to the bridge of your nose, but only halfway down, as this gives the illusion of a shorter nose.
The key to a good, believable contour is to start out lightly, as you can always build up the contour. And always, always blend well as you go. For a quick and easy video how-to, check out Pony's tutorial using her Pony Effect Contouring Master Palette below.
What contouring products should I use?
If you are new to contouring, powder is the way to go. Contouring powder is easier to blend; it's also better if you prefer a matte look. But be aware that powder on dry skin types can emphasize fine lines and make you look chalky, so powder may be better for those with normal to oily skin. When using contouring powder, make sure to work with a good angled or domed contour brush.
For full coverage or a more dewy look, cream contouring or a contouring stick may be your best bet. Cream contouring products can accentuate oiliness on oily skin types, so opt for this option if you're on the drier side. A beauty sponge or angled blender brush are your best friends when using cream contour. A sponge works well on large surface like the cheeks and forehead, while an angled blender brush helps you reach smaller areas like the sides of your nose and the eye sockets. Some swear by beauty sponges and others use only a brush, so have some fun and experiment with both.
To get you started, check out some of our favorite K-beauty contour products below. And let us know your favorite contouring tips in the comments below. Good luck!
---