K-Beauty 101: Start With the 5 Pillars of Korean Skincare For Your Best Skin Ever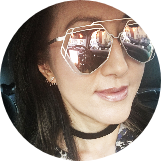 ANNA PARK
May 28, 2017
---
There's so much more to Korean beauty than the origins of the products you use. K-beauty, after all, is a philosophy, even a lifestyle — one that is based on wellness, on taking the time for self-care, to focus on you for a moment in the day. So whether you're using French micellar water or African argan oil or Korean snail mucin, these five pillars of Korean skincare can be applicable to anyone. Because the goal of good skin? Now that's universal.
---
K-beauty's been a "thing" for some years now, with beauty industry leaders like Vogue, Allure, and Sephora proclaiming K-beauty's ascendance from fun, new trend to serious beauty philosophy. It started with BB creams in 2011, spurring dozens of American and European brands to come out with their own versions. Cushion compacts were the next innovation — the result of leading Korean brand AmorePacific's $100 million a year R&D — which created a new game-changing beauty category that is still going strong today. Snail mucin — a staple in any Korean woman's vanity — has gone from "ew" to "oooh," opening the floodgates to ever more exotic ingredients (horse oil, anyone?). And then there's the endless stream of skincare routine porn on Instagram, YouTube, and the blogosphere — enough to overwhelm even the most ardent devotees of the 10-step skincare routine.
But just what is K-beauty? And more importantly, how do you K-beauty? Is it having a vanity full of products with impossibly long, hard-to-pronounce names that you can only get on Amazon or a handful of K-beauty e-commerce sites? Is it jumping on the beauty trend bandwagon of animal sheet masks and of-the-moment-donkey milk creams? Sure, there is no shortage of incredibly effective, shockingly affordable beauty products from thousands of Korean brands. After all, Seoul isn't oft called the beauty capital for nothing. If there are an estimated 500 cosmetic surgery clinics in the 15 square miles that make up the tony neighborhood of Gangnam in Seoul, imagine how many more skin clinics, esthetic spas, facialists, and beauty boutiques there must be in the city, let alone the country.
istock/MatoomMi
But K-beauty isn't just the products you use — it's a philosophy of skincare. It's the time and consistency and dedication to caring for our skin, to revealing that inner glow, to helping ourselves look the best we can look. At it heart, K-beauty isn't just skincare — it's me-care. To that end, here are the five pillars you need to know in order to understand the essence of Korean skincare (no pun intended).
1. It's all about skin
In Western cultures, there's an obsession with covering up skin flaws. Indeed, Sephora carries more concealers and foundations to hide fine lines, redness, acne, scars, and pores than they do face serums to actually treat the underlying issues. But in Korea, the focus is on the fundamentals: creating a base of healthy, glowing, hydrated skin with a series of products you apply in a specific order before you even get to color makeup. The thinking goes if your skin is healthy, there's less to cover up. When skin glows, everything else — from foundation to lip color to eye shadow — goes on better and becomes a fun complement, not a necessity to hide behind.
istock/LuminaStock
2. Hydrate, hydrate, and hydrate some more
So what does it take to get healthy, glowing skin? In Korean skincare, what it comes down to is hydration. Sure, there are a myriad of skin issues — fine lines, acne, hyperpigmentation, flakiness, enlarged pores, loss of firmness. And yet so many of these issues can be alleviated, if not eradicated, simply through well-hydrated skin. To that end, much of K-beauty skincare is dedicated to either moisturizing the skin or not drying out the skin, whether it's a double cleanse to avoid stripping the skin of its natural oils, or a religious devotion to sheet masking, a weekly (or even daily) ritual to enhance penetration of nourishing essences into the skin.
3. Layer it on
In the U.S., we used to think that hydrating your skin meant just slapping on a moisturizer in the morning. But Korean women know that hydration is a process that starts the minute you start washing your face. From hydrating toners to prep and soften skin, to essences and serums to treat skin issues, to lotions and creams to seal in all the benefits of the previous treatments, each of these steps plays a vital role in optimizing your skin barrier so that skin can function at its highest levels, while keeping out environmental pollutants and external aggressors. There is no one miracle multi-tasking product; rather, skincare is a multi-step process that complements and builds on each other.
istock/natianis
In fact, there is no one miracle multi-step routine. Your skin is a living organ that changes by the year, the season, indeed sometimes the day, depending on diet, stress levels, even sleep. As your skin changes, so should your skincare regimen. Maybe it needs an extra dose of sheet masking this week. Maybe an additional layer of face lotion is called for once temps drop, like you would layer on a scarf or sweater under a coat in winter. Or maybe your skin is fine with the jeans-and-T-shirt combo of essence and BB cream. But like your wardrobe, your skincare routine should be flexible, agile, and layer-able, responding to the changing needs of your skin. So that 10-step Korean skincare routine? It's a guideline, not a rigid formula. As long as you know the basics, you should be able to easily tweak your skincare regimen according to your skin's needs. Read more about the typical Korean skincare routine here.
4. Pat till you drop
Walk by any K-beauty aficionado's bathroom, and you'll hear this constant pat, pat, patting sound. It's a sure sign that you've got a skincare fanatic in the house.
Anyone with a Korean mother will surely recognize this application method. Koreans have been patting on their skincare since practically time immemorial. And while a small Korean consumer study suggested that patting in your products enhances absorption, and yes, even hydration, you don't need a rigorous scientific study to show that patting makes a difference. Try this test: Squeeze a quarter size amount of body lotion on the back of your hand and try smearing it in. Now squeeze a quarter size amount on your other hand and pat it in. See how much faster the lotion absorbs on the patted-in hand?
istock
Of course, absorption is important — with all that money you spend on your skincare products, the last thing you want it to do is evaporate or not get into your skin and work its magic. But Korean facialists also utilize the patting method to tone skin and increase circulation, which also helps with absorption.
Another reason to pat till you drop? Rather than drying your skin with a towel, which risks unnecessary tugging and irritation (think of all the bacteria that damp towel may harbor), try patting your skin until it's damp, then immediately following up with a hydrating toner. It's an oft-cited beauty secret by Korean celebrities like Suzy and Soyou of Sistar.
5. Be consistent
I said it above, but it bears repeating: There is no miracle product. This is true in K-beauty; this is true in beauty in general (and perhaps even in life). Rather, what does make a visible, substantive difference in your skin is the same thing that makes any relationship work: consistency, constancy, and diligence. A successful Korean skincare regimen is an everyday, year-round endeavor, one that is about looking your best today and setting the foundation to look your best five, 10, 20 years from now.
Sound exhausting? Why not look at it the way Korean women do: as a lifestyle. It's me-time, a time to unwind, to unplug, to block out the noise, and to focus solely on me, my skin, my wellbeing. Treat yourself to a mini facial as you double cleanse, massaging away the day (along with the dirt and the debris). Breathe in deeply and de-stress while you pat on your essences and serums. Use the sheet mask on your face as an excuse to sit on the couch and catch up on your favorite show or book. Before you know it, you'll be cherishing your skincare time rather than seeing it as a chore.
If you're interested in getting started, check out our essential Korean skincare kit for newbies here. If you want to know more about the 10-step K-beauty routine, read about it here.
How has your K-beauty skincare routine helped your skin, your wellbeing, or just life in general?
---
Author: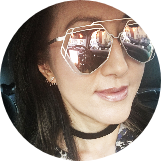 ANNA PARK
She may have started her career as a lawyer, but Anna found her true calling long before that, while poring over the beauty editorials and skincare how-to's in teen magazines. Sure, the ladies at the Estée Lauder counter may have scoffed at her when she asked for an eye cream at the age of 16, but hey, she was just ahead of her time. Today, Anna is a beauty editor, obsessing over skincare ingredients and the Oxford comma. Follow her travels on Instagram at @annanymity.
---
Comments