New Mom, New Routine: Caring For Your Skin While Caring For a Baby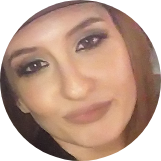 Coco Park
May 29, 2017
---
Motherhood is the mother of (re-)invention. So just because you're a new mom doesn't mean your beauty routine has to go bye-bye. It just needs a little help with some good multitasking skincare.
_____________________________________________________________________
A lot changes when you bring home that little bundle of joy: your daily routine, your sleep routine, even your skin routine. Although time to yourself dwindles (or even disappears completely), you should remember that self-care is just as important as caring for others. It's like a much less dramatic version of the oxygen masks popping down from the ceiling of the airplane. You're always instructed to take care of yourself first before assisting others, and for good reason — you're a bigger help to others once you've helped yourself.
I myself was blessed with a bouncing baby boy a little over three months ago. I'm very lucky in that he sleeps wonderfully. Don't hate me though — that "sleeps wonderfully" part is contingent on him sleeping on me, so I don't really have any "me" time as it were. Because of this, my skincare routine has become truncated, but I've learned some very handy multitasking and multipurpose tricks via some awesome products. With these little mother's helpers, you can cut corners without cutting corners, if you catch my drift.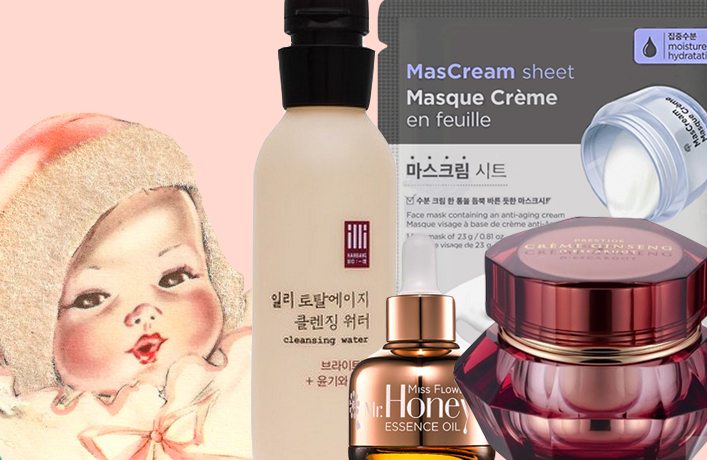 My skincare routine, mama edition
Cleansing
While you can't escape needing a double cleanse at night, you can cut down on your morning sink time by using your favorite cleansing water. My morning go-to has been Illi's Total Aging Care Cleansing Water. Its heavenly scent sets the tone for the rest of the day.
Essence
Unless my little dude is being extra patient, I normally skip the toner and go right to my essence step. Since I have dry skin, I reach for Banila Co. Miss Flower & Mr. Honey Essence Oil. This thick, nourishing essence also contains a blend of six oils that gives my skin a bouncy glow without feeling sticky. This honey scented holy grail combines my facial oil and essence step. I've taken to patting this in while making the stupidest faces imaginable to elicit those sweet, sweet baby laughs.
Mask
You'd think that early motherhood would push sheet masking time out the window, but quite the contrary. At this point I swoop my baby up and settle in for a long breastfeeding session. Since I'm trapped under a sweet baby and won't be going anywhere for at least 15 to 20 minutes, it's the perfect time to get my mask on. Another great multitasking product is The Face Shop's Intense Firming Mascream Sheet. This isn't your ordinary essence sheet mask. This mask's marrow is a creamy concoction featuring hydrolyzed collagen. After relaxing while doing my best impression of a milk cow, I remove my mask to reveal very nicely moisturized, plump skin.
Face cream
Since my skin is on the "very" side of dry, I keep a jar of It's Skin Prestige Crème Ginseng D'escargot on a side table next to my designated nursing chair. Not only is this one of my favorite creams, ingredients-wise, the jar is also gorgeous. You really can't go wrong with this one. The first two ingredients are ginseng root extract and snail secretion filtrate, two skincare superstars. It has a buttery texture and performs like a champion. You don't have to have dry skin to enjoy this; it's light enough that it could work for a variety of skin types. While almost no product is one size fits all, this comes pretty close.
So there you have it! Working your skincare routine into your new motherhood routine is not only possible with these brilliant products, it's a lot easier than you initially might have thought. Share your best new mom skincare tips in the comments below!
Graphic by Coco Park
---
Author: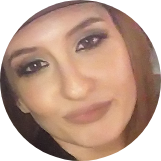 Coco Park
Coco Park is an author, beauty journalist, blogger, podcast host, and all around oddball living in Montreal Quebec with her family. Originally from the southern USA, she worked for several years in the makeup industry as a professional makeup artist and holds a certificate in esthetics. She is a proud member of the Choctaw Nation of Oklahoma. Want to know more? Check her out on the Beauty Beyond Basics podcast, on her blog TheBeautyWolf.com, on Instagram @thebeautywolf, and in her book "Korean Beauty Secrets: A Practical Guide to Cutting-Edge Skincare & Makeup."
---
Comments