Festival Beauty Tips You Can Use All Summer Long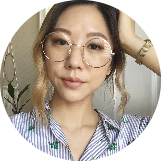 Ruth Kim
Jun 05, 2017
---
Don't have a mid-festival (or mid-summer) crisis. Pack these essential festival beauty lifesavers to guarantee #goodvibes all season long.
_____________________________________________________________________
The tickets have been purchased, the Airbnbs and campgrounds booked, and the countdown until your next festival or vacation has begun. The next plan of action? Packing. While planning an entire weekend full of Instagram-worthy #OOTDs can be daunting, we've got you covered on the beauty front so you can cross one task off your to-do list. Whether you're setting up shop on the festival grounds, crashing post-festival at a local hotel, or trekking halfway across the globe, make the most out of your experience with these crucial (and totally clutch) K-beauty skincare and makeup products for foolproof festival beauty-inspired tips because — trust us — you won't know what you're missing until it's too late. 
Sun's Out, SPF On
Yes, a little vitamin D never hurt anyone — but too much sun exposure is a recipe for disaster. Ward off harmful and cancer-causing UVA and UVB rays with a lightweight sunscreen that has an SPF of at least 45. Word of advice: Keep a wide-brimmed sunhat or at least a trusty baseball cap on hand for extra sun protection.
Cushy and Compact
At an event like a music festival (or amusement park or tourist attraction), you'll want to keep your makeup down to a minimum, especially if you'll be camping and getting ready on the festival grounds. Foundation cushion compacts are ideal for easy and fuss-free makeup application. Not only are most BB cushions infused with an extra boost of SPF (so you can reapply throughout the day), these convenient cushions are perfect for slipping into your fanny pack or cross-body purse for a midday touch up. The cherry on top? There are endless variations of cushion compacts to cater to your skin's specific needs. We like this hydrating, medium-to-full coverage cushion by Banila Co. or this one by Etude House, which fuses acne treatment and coverage together. We also dig the multi-functioning Too Cool For School Dinoplatz U.F.O Multibox, which includes a pore balm, concealer, lip-and-cheek color, and CC cream all in one convenient package.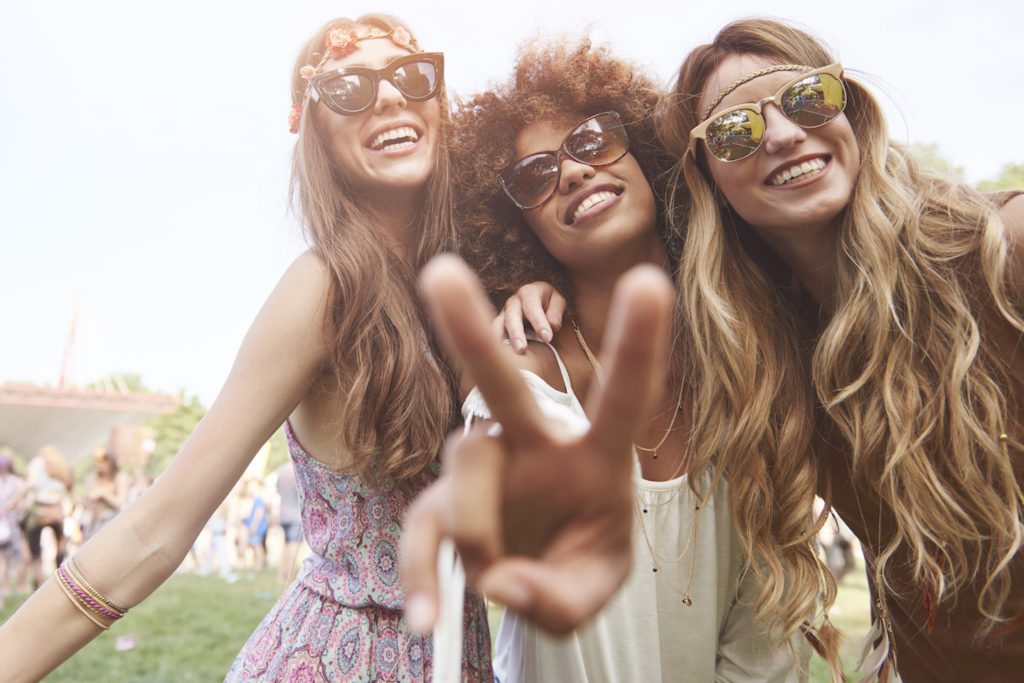 Stay Misty-Eyed                 
When air conditioning fails and there's no shade in sight, bust out a hydrating and cooling facial mist to spritz away the heat. Simultaneously cooling and hydrating, face mists come in all shapes and sizes, infused with calming camellia extracts (which also give you a dose of antioxidants for additional free radical protection) or packaged in an adorable bunny-eared design. If you anticipate experiencing excessively hot temperatures, consider packing a cooling gel, like Innisfree's Aloe Revital Soothing Gel, which contains 93% organic aloe vera extract to soothe and cool overheated skin.
Throw 'Em Off The Scent
Naturally, being surrounded by sweaty, dirty festivalgoers (while also minimizing your shower time) can potentially lead to an unpleasant aroma. Avoid the embarrassment with hair and body perfumes that refresh your scent and temporarily mask any unwanted odors. We especially love hair mists that not only smell good, but also smooth and revitalize locks with gorgeous luster. Additionally, incorporate a head-to-toe all-over spray into your festival gear, or some adorable bunny-shaped perfume bars which smell of baby powder, citrus scents, or floral notes.
Oil, Be Gone!
Nothing cramps your style like an oily T-zone. Curb the shine with oil blotting and mattifying papers that absorb excess sebum without drying out or dulling the skin.
Our Lips Are Sealed
Don't be left out to dry — invest in a hydrating gloss that's essentially skincare for your lips. You'll kill two birds with one stone with these herbal extract-infused tinted lippies; and these deliciously pink lipsticks double as a hydrating balm for your chapped lips.

No Shower, No Problem
When you're at a multi-day festival that's teeming with attendees, getting some shower time can be a bit of a struggle (and not to mention, a little gross). Skip the unsanitary communal bathrooms and opt to let your hair take a breather for a day (or two) from the 'poo.
As you may know, shampooing your hair daily is not necessarily beneficial for your locks because it can strip your hair of its natural oils, leaving it dry and unhealthy. But of course, foregoing a hair wash is easier said than done, especially for those who have excessively oily-prone scalps, or on occasions when you sweat a little more than usual (aka at a jam-packed outdoor music festival in the dead of summer). That's where dry shampoos come in. Absorbing the excess oil and that unwanted greasy shine from your locks, a dry shampoo is a crucial product to pack into your duffle that will lightly cleanse your scalp and refresh your hair. Plus, dry shampoos aren't only good for keeping oily hair at bay — they're also excellent at volumizing and adding texture to your locks, so you can rock three-day old hair like it's no big deal. 
Wipe Off and Wipe Out
A thorough double cleanse is the last thing you want to do after an exhausting day of partying. Enter: makeup wipes. Pack up your favorite cleansing tissue and effortlessly sweep off dirt, sweat, and makeup from your face, leaving your skin soft and hydrated. Individual point remover tissues are especially great for gently removing any stubborn eyeliner or mascara from the delicate corners and crevices of your eyes. Granted, a makeup wipe won't leave your face feeling ultra squeaky clean, so we recommend bringing a cleansing water or micellar water in a travel-sized bottle with a handful of cotton pads to wipe away any stubborn residue.
Keep It Clean
This one's a default essential to keep in your toiletries. Always carry a travel-sized hand sanitizer to sneak in a quick cleanse when a sink is too far for comfort. Plus, we know you'll be munching on finger foods all day long, so this will definitely come in handy.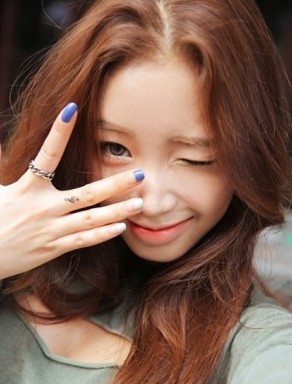 And For Good Measure
Although these last few tips aren't necessarily cosmetic-related, your music festival get-up wouldn't be complete without a few adorable accents and accessories. Leave the floral crowns at home and go over the edge with fake tattoos and stamps for your skin. We're definitely eyeing Tony Moly's Perfect Eyes Dual Stamp Liner — essentially an eyeliner in stamp form — which is available in three cheeky shapes: stars, hearts, and smiley faces. And of course, we couldn't look past these unique fake tattoos, which includes hearts, diamonds, crosses, lettering, and even a WiFi signal. Need we say more?
What's your ride-or-die skincare product for music festivals? Let us know in the comments below!
---
Author: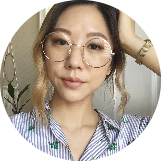 Ruth Kim
Ruth is a 20-something creative with a fixation on black coffee, black boots, and the beautiful black hole that is all things K-beauty. A Southern California native, she loves to share her current skincare favorites and lifestyle inspirations on her Instagram @ruthhlesslyy.
---
Comments