How I Do K-Beauty: Coco's Skincare Routine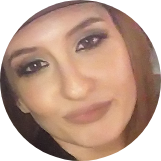 Coco Park
Jun 27, 2017
---
Just like everyone's skin is unique, the way everyone cares for their skin is also unique. After all, there's no right or wrong way to do K-beauty; it's what works for you. In this series, we take a deep dive into the individualized skincare regimens of some K-beauty insiders. Here, Beautytap contributing editor Coco Park gives us a peek into her 9-step routine.
---
My skincare routine is constantly in flux. It can vary widely from just four to up to 14 products depending on the circumstances. And if you follow me on social media, you know that I have a shiny new baby, which has made me get creative with what I'm able to do. I've talked about how I was able to whittle everything down to its simplest form when I had a newborn. But now that he's getting bigger, it's leaving me with more personal time to get back to a more extensive routine. While things are getting back to normal on my end, the following routine is slightly aspirational, as it's what I would be doing if everything was back to my pre-new-baby days.
A little about my skin and its needs. My skin type is very dry and somewhat sensitive. Couple that with the fact that I live in the frigid north and I have to take extra care with every product I choose. I gravitate toward nourishing formulations with nature derived powerhouse ingredients. Elegance and a pleasant smell is important to me in a product, as well as efficacy. Skincare is an area in which I don't feel guilty about wanting a bit of luxury — life is too short to use products you don't absolutely love! With that said, let's take a peek into my typical routine.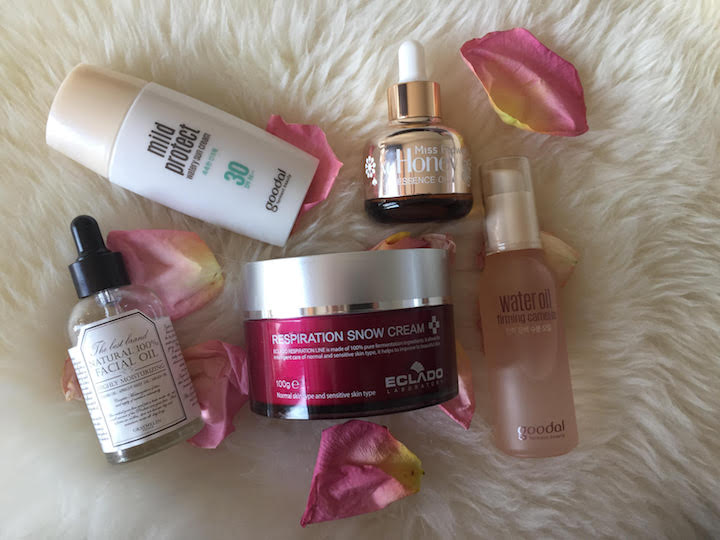 1. Oil cleanse
An oil cleanser is a must for me if I've worn makeup or sun protection that day (hint: 99% of the time I have). When it's time to take the day off, nothing beats an oil cleanse. It's a great physical representation of melting the day's stresses away. Those that know me know that I can't get enough of Illi's Total Aging Care line, and my favorite is their Total Aging Care Oil Cleanser. This cleansing oil is thicker than the average runny oil cleanser, which makes me feel like I'm more in control of where it goes. It's also great for doing a deep, long facial massage cleansing (a lot of people use this technique to free the "grits" or oil plugs from their pores). But what I like most about this cleanser is that it removes every last trace of sunscreen and even the most stubborn waterproof makeup. If the Total Aging Care line isn't your thing, Illi's Fresh Moisture Cleansing Oil performs similarly but has a different scent.
2. Water-based cleanse
A low pH cleanser is especially important for a skin like mine. A high pH can irritate and strip your skin, so finding a cleanser in the 5.5 pH sweet spot is essential. The problem with a lot of low pH cleansers is, quite frankly, they're boring. They're usually watery and plain without any cushy foam. High pH cleansers may wreck your skin, but a lot of times they do have luxurious textures. What I like about Innisfree Blueberry Rebalancing 5.5 Cleanser is its consistency. While it's not high foam, it is thick and cushy, which is something I thought I'd have to give up forever when I started living that low pH life.
3. Hydrating toner
I love a moisturizing toner. Blossom Jeju Camellia Soombi Essence Toner has a lovely thick texture and is chock full of antioxidants. An alternative to this toner (which is conveniently a lot easier on the wallet) is Klairs Supple Preparation Facial Toner. The Supple Preparation Toner is equally moisturizing and full of anti-inflammatory ingredients, which is excellent for dry, sensitive skin like mine.
4. Chemical exfoliation 
Chemical exfoliation is bae. Well, my bae at least. My skin does not play nicely with AHAs (alpha hydroxy acid), but it loves a good BHA (beta hydroxy acid). I typically use Paula's Choice BHA 2% Perfecting Liquid, but some sensitive skin can't even tolerate that. A gentler alternative is betaine salicylate, which is plant derived. Try giving CosRx One Step Pimple Clear Pads a whirl if a gentler approach to clear skin is something you'd like to explore.
5. Essence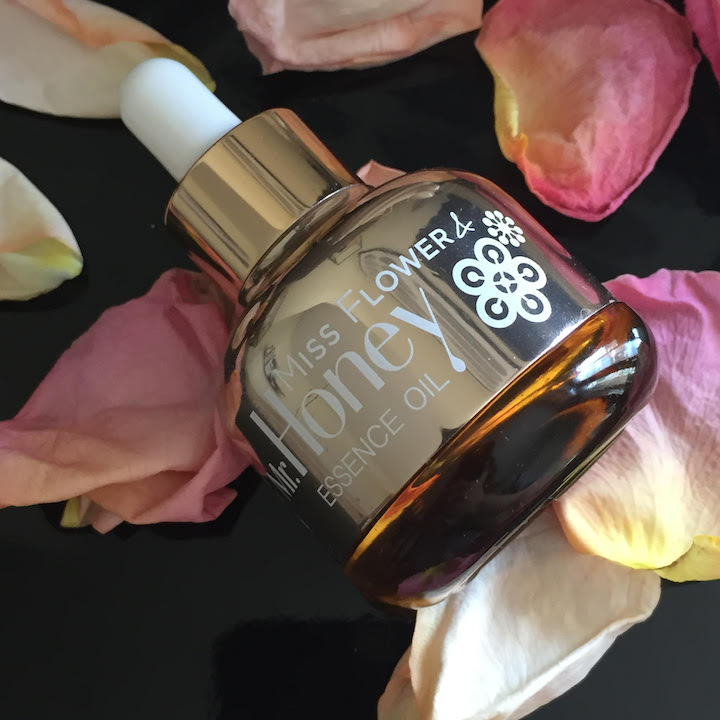 I have a loyalty to essence oils. They sink in wonderfully, they keep my skin well hydrated, and they provide a bouncy chok chok feeling that I just don't get from watery essences. Now don't get me wrong — I have serious love for a lot of watery essences, especially in the warmer months, but wintertime is essence oil time for me. I have two favorites that I like to alternate between: Banila Co. Miss Flower & Mr. Honey Essence Oil, which I've written about here before and Goodal Firming Camellia Water Oil, which I recently reviewed on my blog.
6. Facial oil
This week, temperatures dipped to 33 below 0c. When it's that cold and dry, I need an extra oil step in addition to my essence oil, especially if I'm spending time outside. I've been coming back to Graymelin's Natural 100% Facial Oil for a couple of years now. This oil blends ingredients like macadamia seed oil, camellia japonica seed oil, and argan nut oil to create a light yet very hydrating solution to dryness. I use this oil in two ways, depending on my mood and how much time I have. I either apply directly onto my skin and massage it in with an effleurage technique or mix a few drops into my emulsion.
7. Emulsion
A lot of people ask if an emulsion is really necessary. My answer? It depends. If you're very oily, you could potentially skip this step, but if your skin is craving moisture like mine does, emulsion is a welcome step. Layering your hydration is a great way to get chronic dryness under control. Goodal Waterest Emulsion is a simple mineral oil-based formula, but it also features some goodies I love such as saccharomyces ferment and honey. This product has never done me wrong.
8. Face cream
My last step at night is sealing in all the goodies I've put on my face so far. A good cream is needed for both night and day. I tend to get bored of creams fairly fast, so I'm usually cycling between two to three at any given time. Right now it's three: Eclado Respiration Snow Cream, Benton High Content Steam Cream, and It's Skin Prestige Crème Ginseng D'escargot. The It's Skin cream is kept on my side table to use after masking if I'm doing a short routine that day. The Eclado Respiration cream is a new favorite of mine that I've been testing. It has a rich texture that makes my skin feel like velvet. It also layers beautifully under makeup, so I've been using it mainly during the day. On especially frigid days or days when my skin is feeling particularly irritated, I've been falling back on my first love, Benton High Content Steam Cream. 
9. Sunscreen
No routine is complete without a sunscreen. Depending on the season I either go with the thicker, creamier Innisfree Extreme Safety 100 Sun Cream, or the more liquid Goodal Mild Protect Watery Sun Cream. Both offer great UVA and UVB protection, and neither have the noxious smell you might associate with sun protection.
Have any questions about my skincare routine or need some tips? Let me know in the comments below!
---
Author: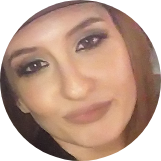 Coco Park
Coco Park is an author, beauty journalist, blogger, podcast host, and all around oddball living in Montreal Quebec with her family. Originally from the southern USA, she worked for several years in the makeup industry as a professional makeup artist and holds a certificate in esthetics. She is a proud member of the Choctaw Nation of Oklahoma. Want to know more? Check her out on the Beauty Beyond Basics podcast, on her blog TheBeautyWolf.com, on Instagram @thebeautywolf, and in her book "Korean Beauty Secrets: A Practical Guide to Cutting-Edge Skincare & Makeup."
---
Comments