Sunscreen 101: What Everyone Has to Know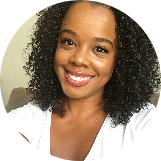 Sheryll Donerson
Jun 15, 2017
---
That 10-step (or even 2-step) skincare routine you've got going on? It's useless if you don't wear sunscreen. Yes, everyone — and we mean everyone — needs to wear sunscreen, 24/7, 365. Here, we cover some of the basics of sunscreen 101.
---
The temperatures are rising and the sun is out. Summer is here so that means a few things for me — beach vacations, copious amounts of cold brew iced coffee, and making sure I slather on sunscreen every single day.
Sunscreen is a vital and necessary part of my skincare routine. If there is nothing else I do, I always wear sunscreen. Why?
1. I don't want to age like a banana.
2. I want to prevent and get rid of my post-inflammatory hyperpigmentation (PIH).
3. I want to prevent my chances of getting skin cancer.
4. Contrary to popular belief, black people do get burned in the sun, and I don't want to deal with that.
So in an effort to encourage everyone to wear sunscreen, I'm going to do a little sunscreen 101. Grab a drink, a notepad, and join me for a Q&A session.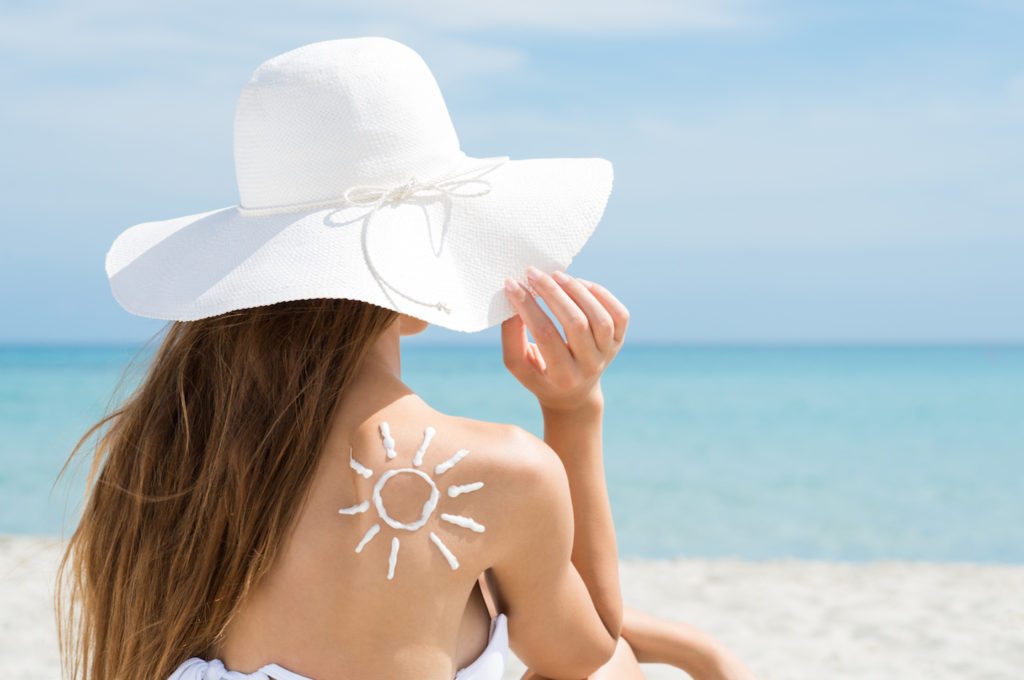 Q: Sheryll. Do I really need to wear sunscreen? It's cloudy/rainy/I'm dark skinned/I hate it/I don't burn, etc.
The short answer to this question is a loud YES. Everyone, everywhere, regardless of what type of skin you have, should wear sunscreen. The American Academy of Dermatology recommends wearing a broad-spectrum formula that is at least an SPF 30 or more every single day that you plan on being outdoors. And even though it might be cloudy or rainy on a particular day, the sun's harmful UV rays are still being a hot mess so … wear sunscreen. EVERY DAY.
Q: What is the difference between a chemical and a physical sunscreen?
Let's have a quick science lesson. The sun emits harmful UVA and UVB rays. They cause free radicals that damage our skin and cause a multitude of issues: premature aging, cancer, burns, etc. UVA rays cause most premature aging by penetrating through our delicate layers of skin, while UVB rays are the ones that cause us to burn (or tan if you're lucky).
So what does this have to do with chemical and physical sunscreens? A chemical (also called organic) sunscreen absorbs the sun's rays by using chemical filters, like avobenzone, octylcrylene, and ethylhexyl methoxycinnamate (octinoxate). They tend to offer more protection from both UVA and UVB rays, but some people find these chemical ingredients irritating. Physical (or inorganic) sunscreens use titanium dioxide and zinc oxide to deflect the sun's rays. However, titanium dioxide can cause some people to break out, and while zinc oxide protects against the full spectrum of UVB and UVA rays, titanium dioxide does not protect against all UVA rays. If you're concerned, your best bet is to look for the PA+ rating, which is used in Korean sunscreens. (PA+++ or PA++++ will give you the best UVA protection.)
Chemical sunscreens tend to have a more watery, lightweight texture, while physical sunscreens are thick and can leave a white cast. Most sunscreens today feature a mix of both chemical and physical UV filters.
Q: Got it. So how much sunscreen should I apply each day? Is the sunscreen in my makeup enough? 
So glad you asked! A sunscreen is not like a typical skincare product. Its efficiency is directly related to how much you apply, when you apply, and reapplication. You should be applying approximately a ¼ to ½ teaspoon size amount of sunscreen each day. It sounds like a small amount, but the next time you're applying your sunscreen, measure it out. You're probably going to be surprised at how much it actually is. If you've been applying a pea-sized amount every day, you're not getting enough sun protection. Sadly, this means that the sunscreen in your makeup is practically useless on its own.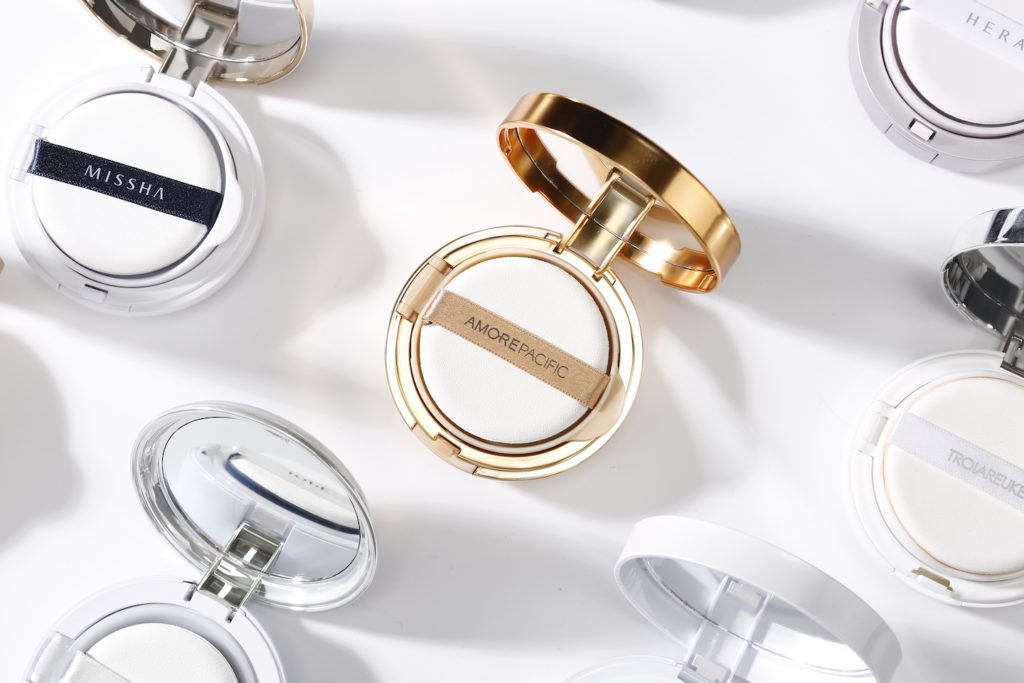 Q. But I'm wearing makeup! How and when should I reapply?
As far as reapplication goes, you should be reapplying sunscreen roughly every two hours or after swimming or sweating. I know, I know. It's a lot. But if you have any type of PIH (those darks marks you get after a pimple) or wrinkles or sun damage or are worried about aging, it's a must. If you're wearing makeup, look for a cushion, powder, or spray than has sun protection that you can keep in your bag. If you're using a spray, be sure to spray it on thoroughly; a light mist won't do.
If I am wearing makeup, I reapply my makeup using a sunscreen spray, like Supergoop or Kate Somerville. On days that I'm going makeup-free, I reapply using a lightweight, gel or fluid sunscreen. A tinted moisturizer with SPF works well, too!
Q: My sunscreen is greasy/oily/leaves a white cast. What do I do?
Listen, finding a good sunscreen is like finding a needle in a haystack. I'm black, acne-prone, and have really oily skin. When I'm looking for a sunscreen, I always look for a few key words: watery, gel, liquid, fluid. Sunscreens with these descriptors tend to be very lightweight and very easy to apply. I avoid sunscreens that have a tint for obvious reasons, but if that's your jam, by all means go for it!
Some sunscreens that are oily girl friendly:
1. Laneige Light Sun Fluid SPF 50 PA+++
2. Sulwhasoo Hydro-aid Moisturizing Soothing UV Protection Fluid
3. So Natural Sebum Control Water Sun Gel
4. Earth's Recipe Waterful Sun Gel
If I do get the dreaded white cast, I apply a lightweight tinted moisturizer or foundation over it. It's not ideal, but at least I'm wearing sunscreen!
What is your holy grail sunscreen? Let me know in the comments!
---
Author: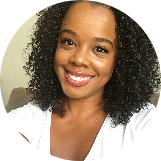 Sheryll Donerson
Sheryll Donerson got her start as a beauty writer by writing K-beauty reviews for her blog, The Wanderlust Project. These days, she's lifting heavy weights, eating tacos, drinking (too much) coffee and is 1/4 of the beauty podcast, Beauty Beyond Basics (or Triple Bees for short). You can find her on Instagram and Twitter at @sheryllrenata.
---
Comments