2 Must-Have, TSA-Friendly Cleansers For Your Next Trip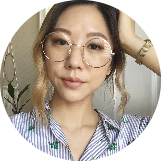 Ruth Kim
Jun 19, 2017
---
Worried about how to bring all your liquid-based skincare in your carryon? We break down the two essential TSA-friendly cleansers you need for your next on-flight trip — and don't worry, security will totally be on board.
_____________________________________________________________________
If you've ever attempted to board a flight with a carry-on, you've likely experienced the stress, frustration, and inevitable headaches that can come along with the ride. Squeezing a few days' worth of belongings in a tiny suitcase is no small feat, not to mention measuring out your entire liquid-based beauty routine into miniature 3.4 ounce bottles. That's why we love products that make packing for our business trips and vacations a no-brainer. Here are two solid TSA-friendly cleansers that not only make passing through security a breeze, they'll do wonders for your skin as well.
Talk to the Balm
Stick balm cleansers are lifesavers for travelers. The sister to the regular cleansing balm in pot form, like the best-selling Banila Co. Clean It Zero, stick balms essentially jam-pack all of that purifying, toning, and pore-degunking goodness into the most compact, travel-friendly package. A great alternative to a traditional exfoliator, solid stick balms are packed with your favorite nourishing oils (think coconut oil and shea butter) and are often formulated with flecks of real ingredients, such as rose petals, green tea leaves, or charcoal. Some popular favorites include Miracle Rose Cleansing Stick by S:um37, with real rose petals infused within the balm, and the soothing Neogen Real Fresh Cleansing Stick Green Tea, which contains coconut oil, camellia oil, green tea seed oil, olive oil, and real green tea leaves.
On the road or abroad, make stick cleansers the first product you turn to in your nighttime skincare routine as the initial step for your double cleanse. The natural, nourishing oils cut through even the most stubborn makeup, dissolving away oil-based impurities and prepping your skin for the water-based foaming cleanser to follow. (Read on for a great non-liquid foaming cleanser.) If your pores are extra clogged, wave your magic stick balm in targeted areas like on and around the crevices of your nose for deep exfoliation.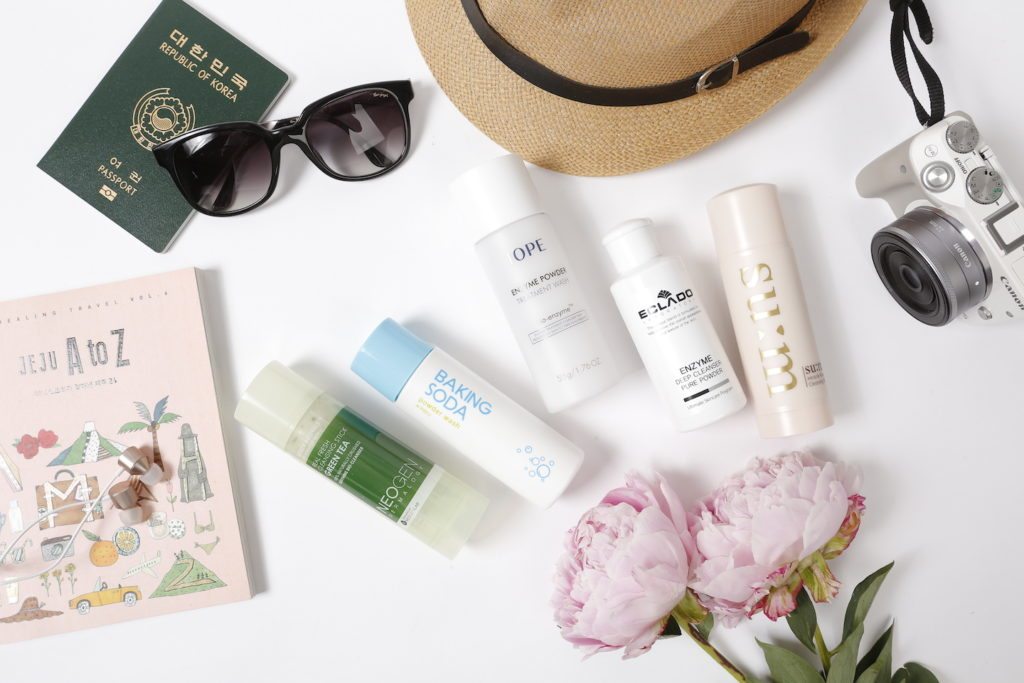 The Power Powder Cleanse
Soft, fine grains emulsify and transform into an effective, sudsy foam — yes, we're waxing poetic about powder cleansers. Nothing new in the world of skincare, these non-liquid cleansers do more than ease your worry through airport security; they are well-loved for their multitasking (and customizable) properties. Not merely a simple face wash, powder cleansers make for an excellent DIY exfoliator; by adding only a few drops of water, the fine grains of the cleanser instantly lather into a texturized foam that gently exfoliates the skin. Add more or less water for your preferred ratio of exfoliator-to-gentle foam cleanse. Because of its low maintenance, water-free formula, most cleansers of this variety leave alcohol and preservatives at the door, which means those with sensitive skin may have a new favorite cleanser for their skincare routine.
Of course, as with any skincare product, ingredients matter. We particularly enjoy powder cleansers that star naturally exfoliating ingredients, such as baking powder, enzymes, rice, or various seeds. We have our eye on the Iope Enzyme Powder Treatment Wash, a powder cleanser that features the brand's unique Bio-enzyme ingredient, which contains skin-enhancing enzymes including papain (or papaya), lipase, and keratinase.
Naturally occurring organic substances, enzymes are life-sustaining proteins that catalyze the various chemical reactions throughout the body. For example, the aforementioned lipase enzyme breaks down lipids, or fats, some of which nourish the skin. The papain enzyme, extracted from papaya trees, has healing properties for swelling and inflammation. In general, enzymes speed skin cell turnover, helping newer, fresher cells to the surface. Enzymes in the form of peels and powder cleansers help to gently slough away dead skin cells, revealing smoother skin, fading scars and wrinkles, and improving overall skin tone.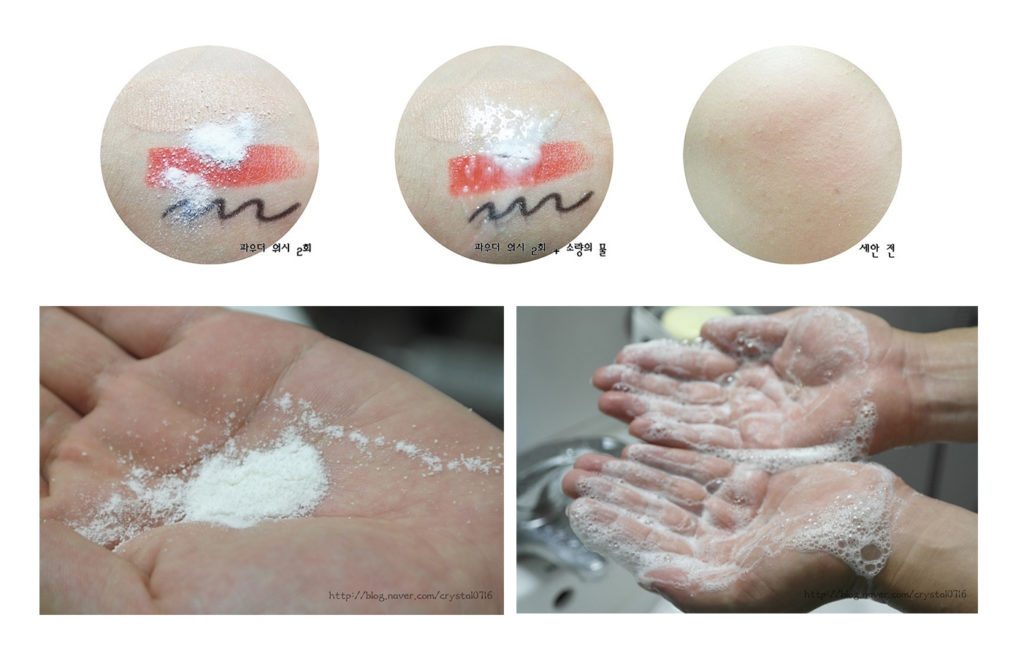 Eclado's Enzyme Deep Cleanser Pure Powder, loved by celebrities like Kim Gyu-ri, Kim Jung-min, and Jang Su Won, is another must-try product that takes advantage of the powerful skin-boosting perks of enzymes. The superfine powder lathers into a rich foam, erasing vibrantly-pigmented makeup and nourishing the skin.
Baking soda is another well-known ingredient that exfoliates, brightens, and tones the skin. Try it in the form of the A'Pieu Baking Soda Powder Wash, which boasts lemon, papaya, and barley extracts, as well as fermented rice.
Got any beauty travel tips and secrets? What are your go-to TSA-friendly cleansers? We'd love to know! Share your tricks and tips in the comments below.
---
Author: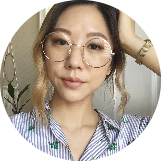 Ruth Kim
Ruth is a 20-something creative with a fixation on black coffee, black boots, and the beautiful black hole that is all things K-beauty. A Southern California native, she loves to share her current skincare favorites and lifestyle inspirations on her Instagram @ruthhlesslyy.
---
Comments