Queue Up 'Get It Beauty,' Where Korean Women Get Their Beauty Fix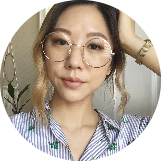 Ruth Kim
Jul 12, 2017
---
Inundated with the sheer number of beauty products and trends coming out of Korea? Get in the know with the experts on all things makeup, skincare, lifestyle, celebrity tips and more on Korea's top beauty program, Get It Beauty.
_____________________________________________________________________
The global world of cosmetics comes with its own unique lexicon. So who better to spell out the ABC's than the most experienced, beauty-savvy ladies and gents of Korea's Hollywood?
Touted as Korea's top beauty show, Get It Beauty features the most illustrious Hallyu idols and industry experts gracing the stage and has racked up popularity votes with beauty lovers in Korea and abroad. Owned by media conglomerate CJ E&M and broadcasted on cable channel OnStyle, the first-ever episode aired in 2010 with original host Eugene from old-school girl group S.E.S. Since then, the variety program has flourished with a diverse and fluid cast of big names and guest stars.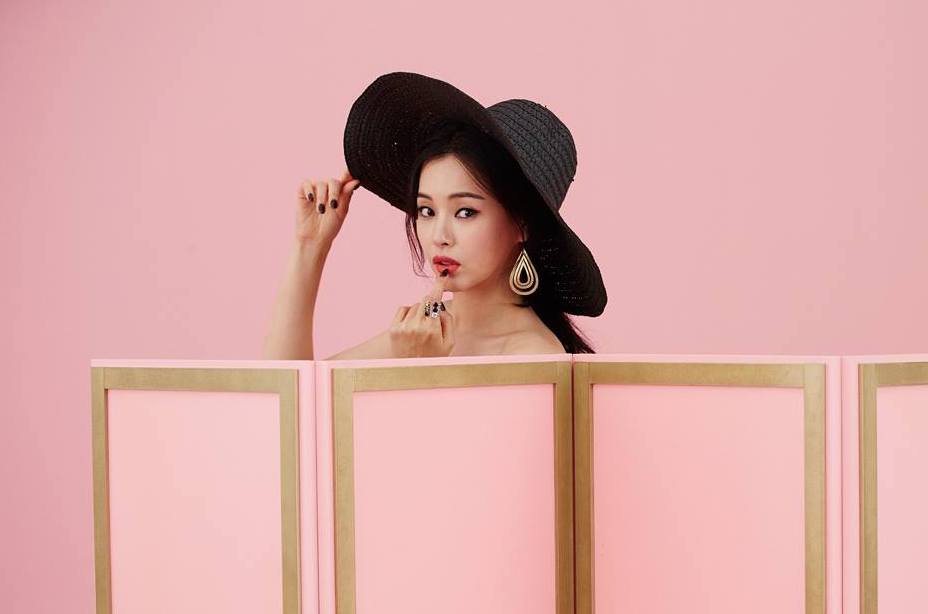 The latest season (which debuted earlier this year in February) was energized with a new chemistry between longtime host and multi-talented celeb Honey Lee, former 2NE1 member Sandara Park, actress Lee Se-Young (most recently in the film Hot Young Bloods), and singer Kim Se-Jeong of groups I.O.I and Gugudan.
If you're in Korea, the show airs every Wednesday at 9 pm, or you can watch past episodes on the Get It Beauty website. For those stateside, you'll have more luck watching snippets of the show via OnStyle's YouTube channel. (Check out their most viewed video on how to cut your own bangs below.)
So what makes Get It Beauty so appealing?
To put it simply, the show elevates "girl talk" to a whole other level. Who doesn't love exchanging skincare secrets and the best brow gel options over lattes and chocolate croissants? You can do just that, but alongside the biggest celebrities riding the Hallyu wave. Get It Beauty answers your pressing questions and gives the DL on information that you didn't even know you needed. In addition to makeup how-to's, you'll get skincare tips directly from idols and how they keep up appearances, from their daily exercise routines down to what they're throwing in their blenders for a detoxifying pick-me-up.
Here's a basic breakdown of the show.
Segment One: The Main Stage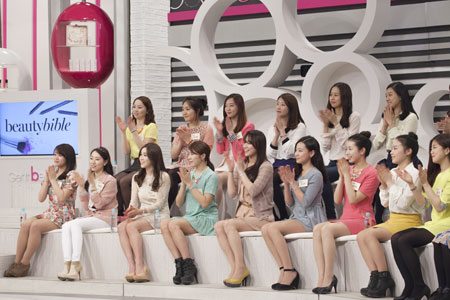 The main portion of the show is an interactive dialogue between hosts, guest stars (famous makeup artists, industry professionals, celebrities), and the Better Girls. The latter is a group of 30-some-odd beauty junkies who've made the cut through an application process for a chance at the Better Girls spotlight. Throughout what the show calls Get It, Do It segments, you'll learn beauty tips not only from famous personalities, but also from everyday women who have their own set of tricks up their sleeves. Check out this short clip, where you'll see a few of the Better Girls sharing their must-have beauty hacks. (Rice on your earlobes, anyone?)
Often the show will have special segments highlighting a new brand or product making its way onto the market. In a 2015 episode, former MC and beauty editor Hwang Min Young introduced the C Brand Gel Mask Machine, which allows users to create their own DIY gel masks at home with real, fresh ingredients.
Now, whether or not these products take off is another story, but the exposure on the popular show is often enough to get the ball rolling. One lucky brand that got its name out in the K-beauty world is a face, chin, and hand mask line called Rubelli. The episode focused on various ways to slim down and firm up your face, including a Rubelli "belt" that you place under your chin and secure tightly around the crown of your head. When you use the belt together with their V-line sheet masks, the duo relaxes jaw muscles and creates a slimmer, V-line shaped face.
Each episode's chief topic varies by the week, from nail art to how to do your eyebrows for a younger look — and you can count on Get It Beauty to provide live demonstrations for your benefit. They've even had acclaimed makeup artist Jung Saem Mool come on the show for some gold makeup tutorials. What's great about the program is its unbiased mindset, highlighting both Korean brands and American or European counterparts, regardless of where it lies on the affordable-to-high end spectrum. The crème de la crème products are determined in the show's most influential segment: the Blind Test.
Segment Two: The Blind Test
Whether it receives the fourth place prize or first place bragging rights, all Blind Test products gain incredible popularity, credibility, and selling power on the market. In Korea, you'll see the coveted Get It Beauty sticker of approval in department stores and Olive Youngs (think Korean Sephora or Ulta) throughout Seoul.
The show prepares for the test by choosing one specific type of product to put under the microscope. Take, for example, a 2013 blind test that sought to establish the best orange lipstick on the market. A preliminary vote was conducted online for 10 days; then 30 professional beauty gurus narrowed the list to five top choices, based on key categories like pigmentation, staying power, and moisturizing performance. During the broadcast, the hosts and the Better Girls tried the lipstick finalists before the show revealed the final results. (Spoiler alert: First place went to Espoir No Wear Touch Lipstick.)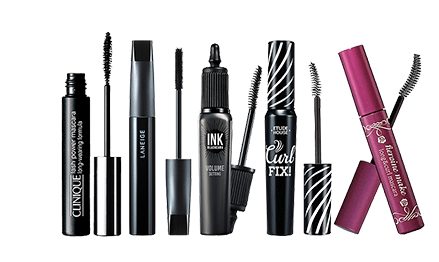 More recent Blind Tests covered categories ranging from the best waterproof mascara (get the second place winner and third place winners here) to the best sun stick. (The winner's available here.) And if you're looking for the perfect cushion compact, look no further than these contestants. Finalists included Missha The Original Tension Pact Perfect Cover, A'Pieu Wonder Tension Pact Perfect Cover, Tony Moly BCDation Cushion+ in Vanilla Beige, and Etude House Any Cushion Cream Filter in Petal, but Peripera's Ink Lasting Pink Cushion went for the gold. (Bonus: All of the contestants go for less than $20.)
Other champs include A'pieu Skinny Browcara in Light Brown (which beat out Benefit's Gimme Brow); Aritaum's Lip & Eye Remover, notable also for outshining its expensive opponents from Hera and Lancôme; and Kiehl's Ultra Facial Cream for best moisture emollient, proving that any brand's product, affordable or high-end, can finish in first place. You can find all of the latest "it" products and the Blind Tests segments directly on the show's website.
Segment Three: The Self
Ever wonder what it'd be like to sit down with your favorite star? Get It Beauty's Self segments let you fulfill that dream. Ranging from more straightforward tutorials to vlog-style GRWMs, these talking-mirror portions reveals celebrities' beauty tips, body-enhancing routines, makeup hacks, and lifestyle staples, all of which help maintain their faces and figures for the limelight. Watch former guest star-turned-host Sandara Park share her secret to glowing skin with beauty creator Ssin below.
What's your favorite part of Get It Beauty? Share the best advice you've learned from the program in the comments below!
---
Author: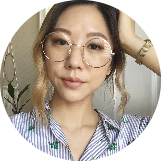 Ruth Kim
Ruth is a 20-something creative with a fixation on black coffee, black boots, and the beautiful black hole that is all things K-beauty. A Southern California native, she loves to share her current skincare favorites and lifestyle inspirations on her Instagram @ruthhlesslyy.
---
Comments