Behind the Rims and Red Lips: Korea's Top Makeup Artist Jung Saem Mool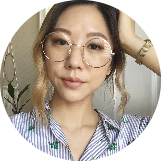 Ruth Kim
Jul 31, 2017
---
Saying Jung Saem Mool knows her base makeup is like saying Pat McGrath knows a bit about highlighting. From her celebrity clients to her seven-pronged approach to makeup application, here's everything you need to know about Korea's most distinguished and trailblazing makeup artist.
_____________________________________________________________________
"Beauty starts from you. Just believe."
It's a fitting mantra for Korea's most recognized and influential makeup artist, Jung Saem Mool, who has a reputation for inspiring the masses with her unparalleled know-how in all things beauty. Hailed for her many accomplishments — she was the first to create the translucent makeup look, for starters — Jung Saem Mool has over 25 years of experience in the industry. She has more than 300,000 subscribers on her YouTube channel (with 33 million views to boot), an eponymous, much sought after cosmetics line, and her own beauty academy where she generously shares her wealth of knowledge to young aspiring cosmeticians from both Korea and abroad. Jung also makes special guest appearances on Get It Beauty, Korea's top beauty show for all things skincare and cosmetics.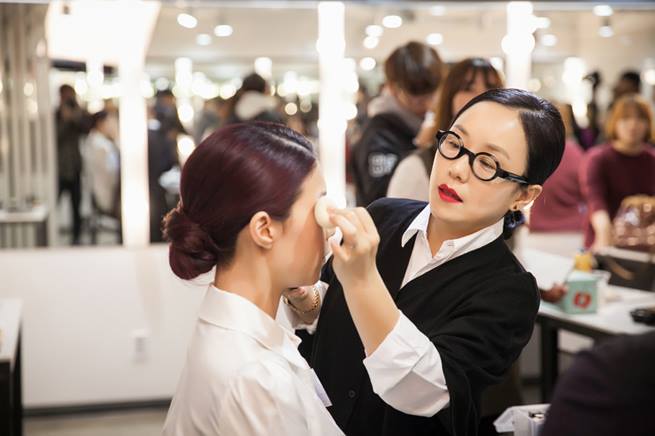 The many faces of Jung Saem Mool
If, by chance, her name doesn't ring a bell, you're likely already a fan of her work. Jung and her team of beauty instructors and experts have worked their makeup magic on Korea's most renowned celebrities in both the K-pop world and drama-sphere. A few notable names (among countless others) include actresses Jun Ji Hyun (My Love from Another Star, My Sassy Girl), Song Hye Kyo (Descendants of the Sun, Full House), Kim Tae Hee (see the Iris and Yong-pal star's wedding makeup here), and Choi Ji Woo (Stairway to Heaven), as well as K-pop legends like Lee Hyori, BoA, Kara, and Miss A.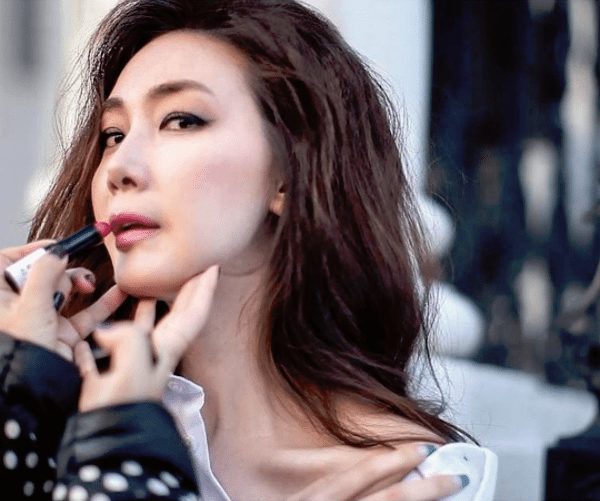 And it's not just actresses and pop stars in Korea that have been touched by Jung's magic brush. Jung was the go-to makeup artist for Olympic figure skating champ Kim Yuna. She's also building relationships across international waters, partnering with Chinese actress Tang Wei, collaborating with social media personalities (hello, Whitney Bae and Angelina Danilova), and introducing Korea's best makeup and skincare trends during recent visits to Paris and New York.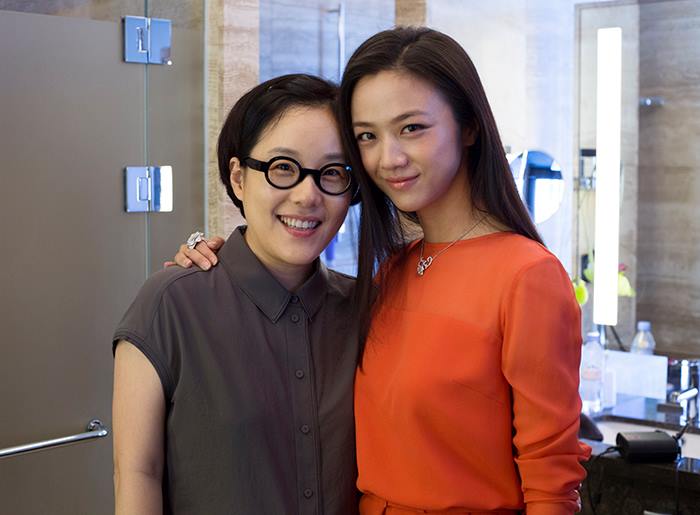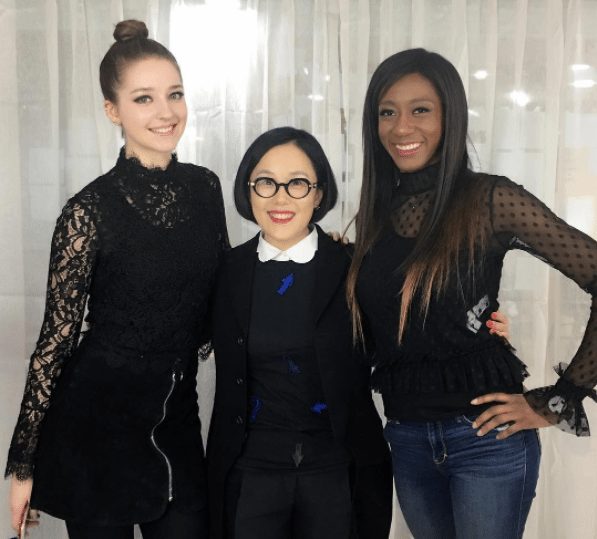 Expressing art through makeup
So how did the makeup artist go from humble cosmetician to becoming the most sought-after name in the K-beauty industry? Her passion for the trade and her keen eye for fine arts. It was precisely this attention to detail and the dimensional intricacies of the discipline, coupled with an endless thirst to refine her skill, that elevated Jung's knack for creating masterpieces in her makeup portfolio. Even in her mid-30s, with years of experience already under her belt, she left Korea to further her education at San Francisco's Academy of Art University.
"I was 36 years old when I went to San Francisco, which was 16 years after I started working as a makeup artist," said Jung in an interview with Korea JoongAng Daily. "At the time, I had my own shop and academy, but there was that last 2 percent missing. … While studying fine arts for four and a half years at the Academy of Art University in San Francisco, I learned that there are certain rules for drawing and sculpting. Then I found out some of the same rules can be applied to doing makeup, which resulted in KOD7."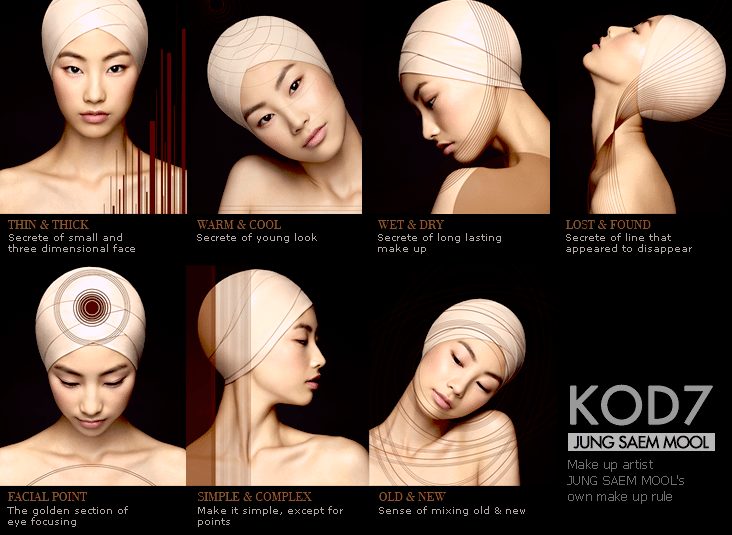 KOD7 is a set of seven principles that combines Jung's natural intuition for makeup with her acquired knowledge of the fine arts. The seven techniques pinpoint varying aspects of makeup application: "thin and thick" contours and creates dimension; "warm and cool" creates color contrast and youthfulness; "wet and dry" layers different textures for long-lasting makeup; "lost and found" widens eyes and defines lips; "facial point" draws the eyes' attention to a focused point for complexion balance; "simple and complex" highlights the best features of an individual's face; and "old and new" maximizes the latest trends in makeup while staying true to one's own style.
All of these principles are founded on Jung's belief that makeup should be individualized and customized for each and every person's unique face shape and one-of-a-kind skin type.
"Being in this industry for over 25 years has helped [me] gain the specialty of finding something beautiful in all faces I come across," explained Jung. "I want to sit in person with people who believe that they are not beautiful and enlighten them that it is not true. In a society like Korea where comparing has become so common, it is hard to develop your own standard in defining beauty. I want to be that person who can kick-start people's minds into thinking of themselves as beautiful gems."
For example, although most Korean women tend to opt for whiter skin, Jung shows that the porcelain look isn't for everyone — in fact, choosing shades that are not true to one's skin tone can actually cause the foundation to look like it's simply sitting on top of the skin, resulting in an unnatural complexion.
The artist teaches this concept and more at the Jung Saem Mool Art & Academy, which was established in 2005. Jung and her staff of beauty instructors and connoisseurs provide hands-on learning experiences on topics ranging from the basics of makeup (with an emphasis in fine arts) to applying new trends circulating throughout the makeup-sphere. The academy is a popular choice for aspiring makeup artists both in Asia and abroad.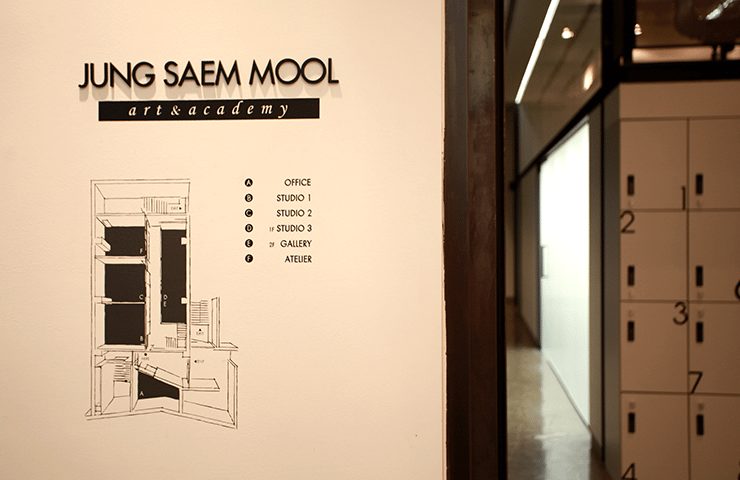 Jung's reach doesn't end there. She has seven atelier and store locations in Korea to which both celebs and citizens flock for their beauty fix, plus her own webzine dedicated to everything beauty-related. Jung also launched two cosmetic lines to help realize her seven-pronged makeup philosophy, Müle in 2011 and the eponymous Jung Saem Mool (JSM) collection in 2015. JSM is often used by her team in their various online tutorials.
JSM's fundamentals for dewy skin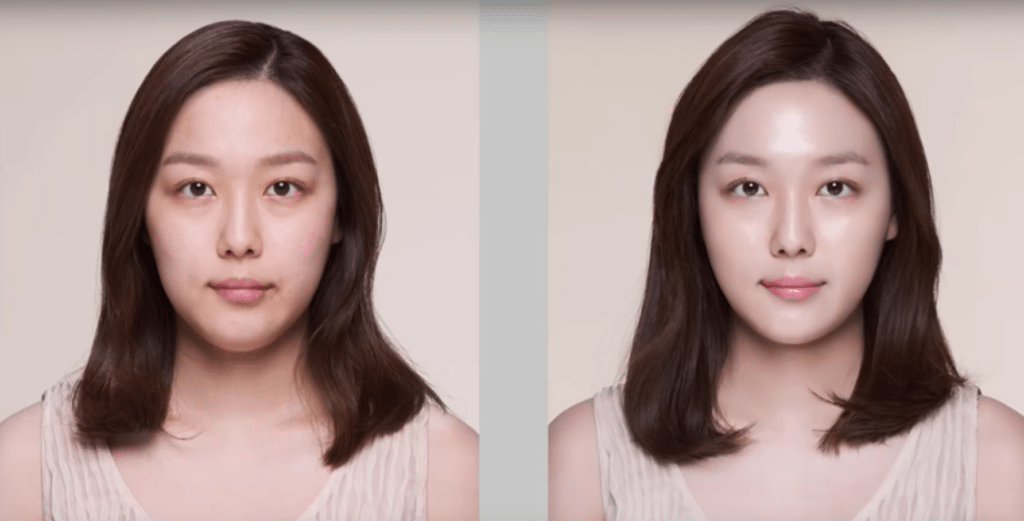 Jung is perhaps best known for her meticulous base makeup, arguably the key to any K-beauty makeup look. And in a country like Korea, harsh winters can lead to a buildup of dead skin cells and dehydration, creating a challenge for good base makeup. JSM makeup artist Chae Kyung takes to the pulpit in this YouTube video to share her beauty tips for creating a dewy, flake-free makeup base in seven steps (and of course, five of them are all about skincare).
1. Begin by applying ample amounts of facial oil all over the face, gently massaging the product into the skin.
Pro tip: First massage the oil in the direction of your facial hair growth. Then massage in the opposite direction of your hair growth to dislodge any dead skin cells and debris from your pores. 
2. Soak a cotton tip in the same essential face oil and concentrate the product in the areas around your nose where dead skin cells and dirt can accumulate, as well as around the lips and the center of your chin.
Pro tip: Don't simply dab the point of the cotton tip into the aforementioned areas. Lay the swab flat against your face and swipe it back and forth over your skin. This will more effectively lift up dead skin cells, oil-based debris, and water-based dirt for a clean, smooth base.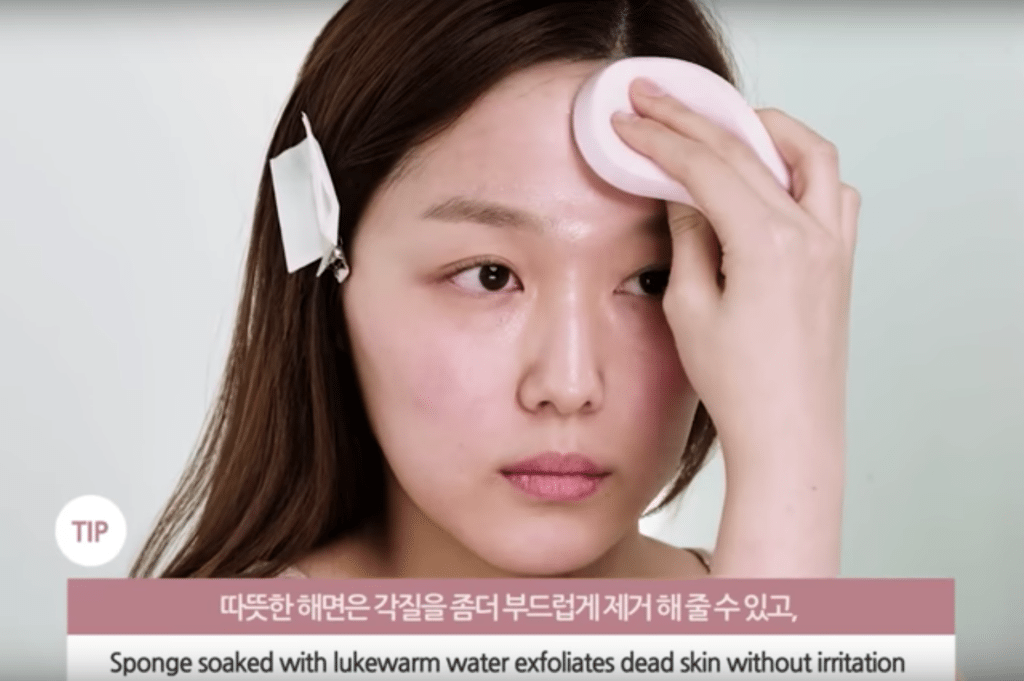 3. In a basin or sink filled with lukewarm water, soak a clean facial sponge and gently wipe away the excess oil and dead skin cells.
Pro tip: This method exfoliates the skin without causing irritation and more powerfully cleanses the skin by doing what sponges do best — soaking up and absorbing — leaving minimal traces of excess oil and dirt on your face.
4. Adequately soak a couple of cotton pads with your toner. Interlacing the pad around your middle finger, gently swipe the toner all over the face, concentrating on the T-zone and on the cheeks.
Pro tip: Using soft cotton pads sweeps away any remaining dirt or oil from the skin.
5. Apply an ample amount of your favorite essence onto the forehead, cheeks, and chin. In a gentle motion, distribute the product all over the face with your fingertips.
Pro tip: Tap the essence lightly using your fingers to accelerate and increase absorption.
6. With your cushion compact applicator, mix your favorite cushion with a small amount of moisturizer. Chae likes Jung Saem Mool Essential Mool Cream for this step because of its low viscosity texture that immediately liquefies upon contact for fast absorption and ultimate hydration. You'll observe in the tutorial that this "moisture-wrapping cream" is noticeably lightweight, thin, and fluid.
Pro tip: As you might have guessed, infusing a watery, fast-absorbing cream with your moisturizing cushion foundation results in ultra-hydrated skin. And what's more, the moisture will literally adhere or cling to your skin, giving you that sought-after dewy skin glow. Remember to use Korea's number one rule (pat pat pat) with your cushion in order to ensure that the foundation is fully absorbed and blended into your skin.
7. As always, polish your look with well-moisturized lips, which can be created with a tinted lip balm of your liking.
Let us know if you tried this tutorial, plus your favorite Jung Saem Mool-inspired beauty tips!
---
Author: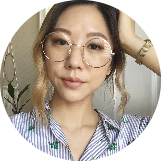 Ruth Kim
Ruth is a 20-something creative with a fixation on black coffee, black boots, and the beautiful black hole that is all things K-beauty. A Southern California native, she loves to share her current skincare favorites and lifestyle inspirations on her Instagram @ruthhlesslyy.
---
Comments