Get Song Hye Kyo's Pre-Wedding Glow (It's Too Late to Get Song Joong Ki)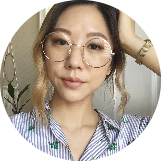 Ruth Kim
Jul 06, 2017
---
Now that K-drama goddess Song Hye Kyo is getting married to Song Joong Ki, wedding watch is officially on (the dress, the venue, the ring!). In the meantime, nab Song Hye Kyo's pre-wedding glow with her beauty secrets for endless youth.
_____________________________________________________________________
It's official! K-drama goddess Song Hye Kyo is getting married, and to none other than her Descendants of the Sun co-star, Song Joong Ki, sending a million hearts aflutter over an onscreen romance-turned-real life. So while Joong Ki oppa (channeling my inner K-drama fan girl) is now off the market, at least you can get Song Hye Kyo's pre-wedding glow with some of her skincare secrets.
You'd be hard-pressed to believe that Song's basically a veteran in the acting and modeling worlds with just one glance at the 35-year-old star's timeless complexion. Though 2016's Descendants of the Sun launched the doe-eyed Korean goddess into worldwide renown, her claim to fame dates years before her recent beloved role in the hit drama. In fact, her first big break in the melodrama Autumn in My Heart — touted as one of the leading trailblazers of the Hallyu wave — was over 15 years ago during the height of Y2K.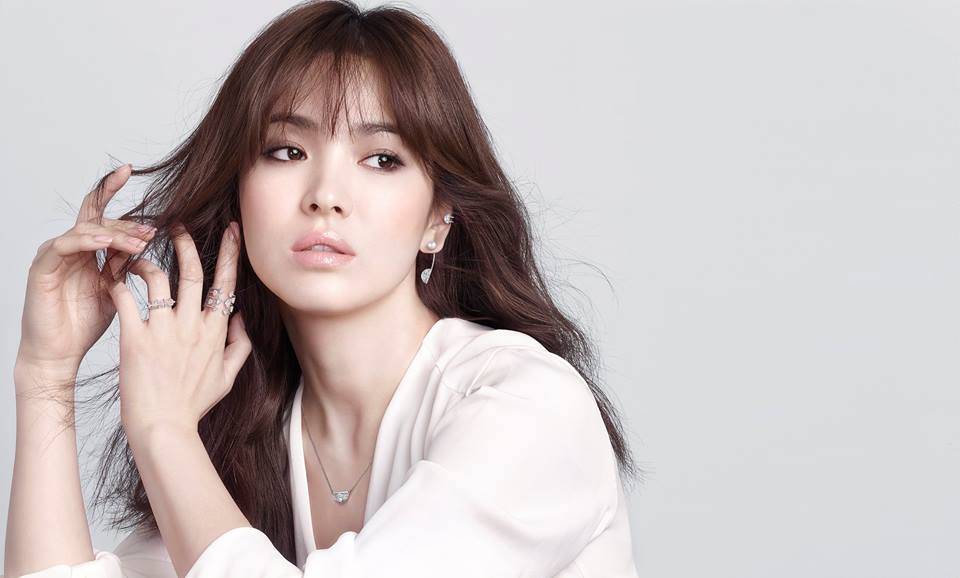 So what's Song's elixir for eternal youth? It comes down to three skincare mainstays: Start early (we're looking at you, Millennials), hydration (natch), and lots and lots of trips to the grocery store. (Read on to see what we mean.)
Get a head start on anti-aging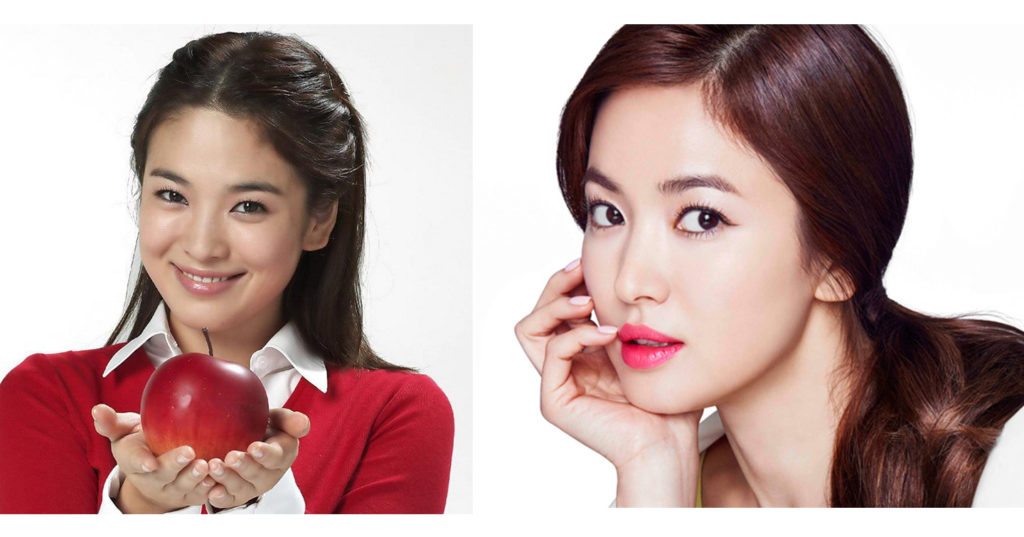 From a young age, Song's mother advised the then-aspiring actress to start her anti-aging treatments early. And in this case, mom clearly knew best.
Today, because Song's skin is constantly weathering environmental pollutants, the sun's UV rays, and harsh stage and camera lighting for work, she swears by Laneige Perfect Renew Regenerator. The oil serum revitalizes skin's energy using an exclusive technology while deeply hydrating with advanced ceramide water.
As we grow older, wrinkles form because the production of collagen, the essential protein that maintains skin's elasticity, gradually slows down. Daily use of sunscreen and antioxidants to fight the damage pollutants like smoke and smog wreak on our skin can help delay the early signs of aging, but you'll need to eventually add more targeted treatments to effectively ward off wrinkles, dark spots, and sagging. Boost your skincare regimen with skincare that focuses on firming or collagen production.  
Hydrate, then hydrate some more
Everybody knows that staying hydrated is vital for a healthy glow and complexion. Remember: nearly 60 percent of our bodies is made up of water. Without sufficient amounts of this essential source of life, our cells dehydrate and our skin loses its firmness, ultimately leading to early signs of wrinkling and aging. So it's no wonder that Song is a diligent H20 advocate, immediately energizing her morning with two full cups of water and rehydrating as needed, up to six and a half glasses a day.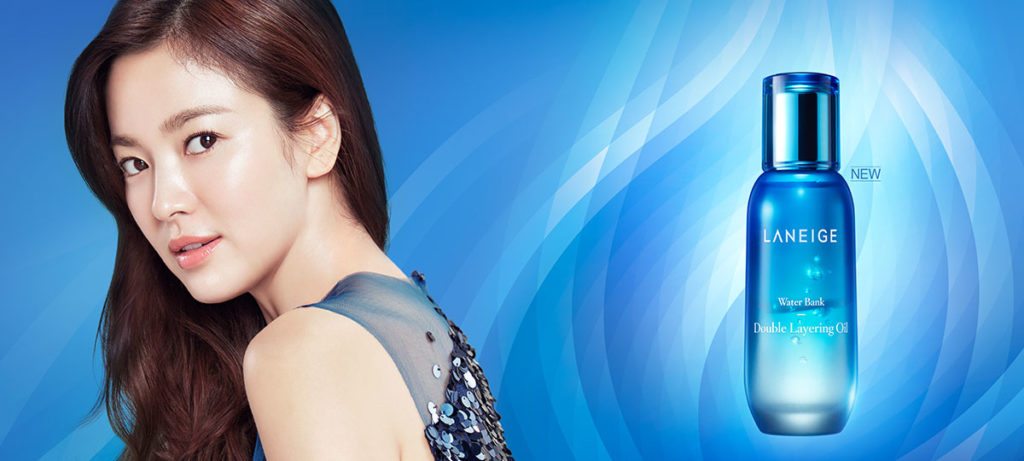 It's only appropriate that the water enthusiast is the main brand ambassador for a company that prides itself on their "skin-perfecting mineral water" collection. Song is especially a fan of the best-selling Laneige Water Sleeping Mask, which contains ionized mineral water and ceramides (naturally occurring lipids with ultra water-retention); it forms a hydrating seal while you sleep to lock in all that good moisture. It's a product she relies on since she's constantly working and not always able to devote as much time as she'd like on her skincare routine. "So instead, I just concentrate on hydration and, of course, my night-care routine," she told the Malay Mail Online. 
Nourish your skin with natural foods
Our bodies do best with whole, natural, and fresh foods, so it makes sense that these same foods may benefit our skin as well. At least Song (and her skin) is testament to that. It's reported that she creates her own DIY face masks at home with egg whites, honey, and even finely grated carrots. And why not? Honey has antibacterial properties that calm inflammation and brighten skin; egg whites are natural astringents that help shrink pores; and carrots are chock full of the antioxidant beta carotene, which repairs and protects skin tissue against UV rays.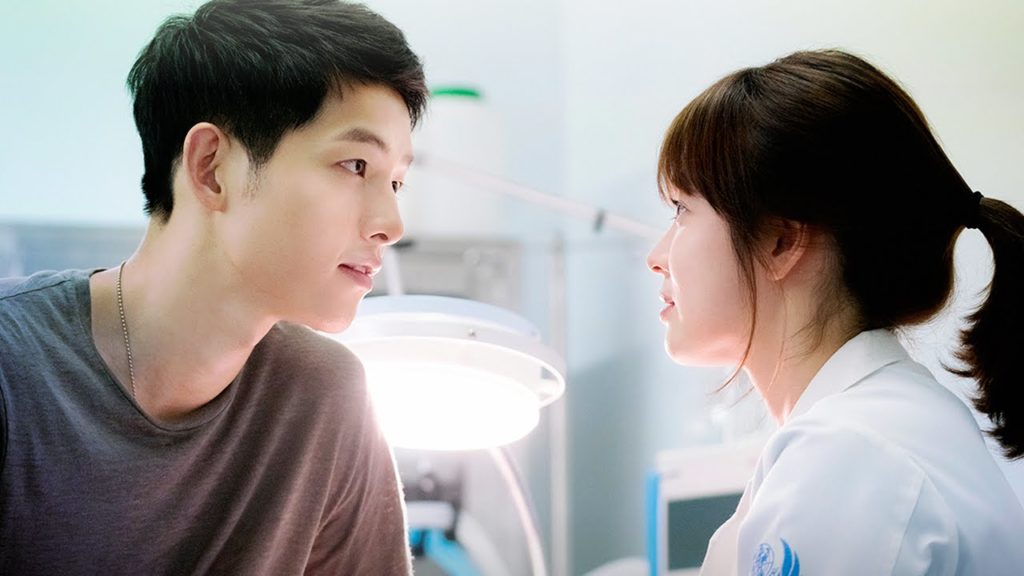 Song also follows the lead of her one-time co-star and now fiancé Song Joong Ki and cleanses her face with milk. Nutrient-rich milk contains lactic acid, which exfoliates, soothes, moisturizes, and brightens skin, to say the least. (Read more on Song Joong Ki's the couple's favorite powerhouse ingredient here).
Don't have these ingredients on hand? You're in luck. K-beauty's mask game is epic and they love natural ingredients in their masks, especially masks rich in honey.
Do you want Song Hye Kyo's pre-wedding glow (as well as her betrothed)? Would you DIY your mask or only go with professionally formulated masks? Let me know what you've tried!
---
Author: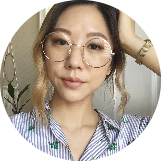 Ruth Kim
Ruth is a 20-something creative with a fixation on black coffee, black boots, and the beautiful black hole that is all things K-beauty. A Southern California native, she loves to share her current skincare favorites and lifestyle inspirations on her Instagram @ruthhlesslyy.
---
Comments