Summer Skincare Fruits: Eat Your Way to Better Skin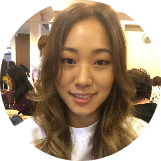 Angela son
Jul 25, 2017
---
This summer there's a new site to score your skincare haul: the produce section of your local grocery store. Yes, you can truly get a glowing complexion this season from the inside out, simply by eating these summer skincare fruits.
_____________________________________________________________________
We're in the thick of summer, which means an abundance of fresh fruits are in season. What's the big deal? Seasonal fruits have been basking in the sun longer by the time they're ripe for the pickin', so they're packed with higher levels of powerful antioxidants, beta-carotene, and nutrients. While these supercharged fruits make for a healthy diet for your bod, they also make for amazing skincare. Yes, fruit DIY facials are great, but we're talking summer skincare you can actually eat.
To help you get started on eating your way to perfect summer skin, we've compiled a list of in-season fruits that work wonders for your skin's natural protective and rejuvenating powers. Incorporating nature's sweet treats into your diet will also help boost the efficacy of your regular topical skincare routine, too. So if sitting pretty poolside while munching on yummy, nutritious, edible skincare that beautifies your skin from the inside out sounds like something you can get used to, you need to add these summer skincare fruits to your next grocery list.
Oh, and just in case you have fruit allergies, can't squeeze all these fruits into your calorie count, or simply want these skin-enhancing benefits in every way possible, this list also offers some fave K-beauty products featuring each fruit in topical form.
Watermelons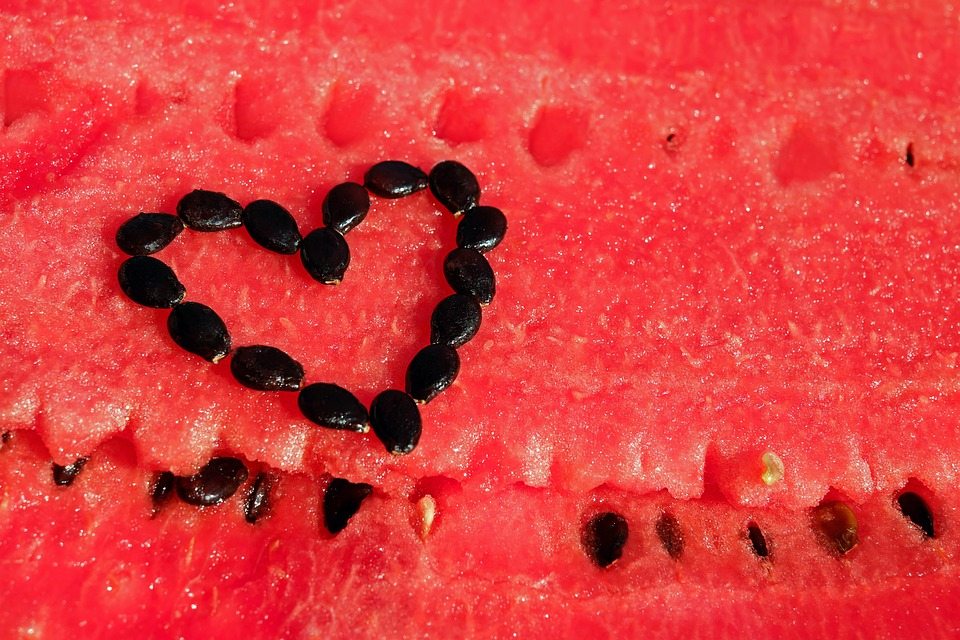 To really kick your sun protection up a notch, think pink. Or red. Fruits that are pinkish and reddish in color, like watermelons, are basically edible SPF thanks to lycopene, a carotenoid pigment that protects against the sun's damaging effects. So make sure for your next beach day you pack watermelons in your cooler for a sweet, refreshing way to prevent redness, sunburns, and UV damage.
Can't get enough?
Cool down with Skinfood Freshmade Watermelon Mask, a gel textured sleeping mask formulated with watermelon extract to replenish skin with vitamins and antioxidants.
Apples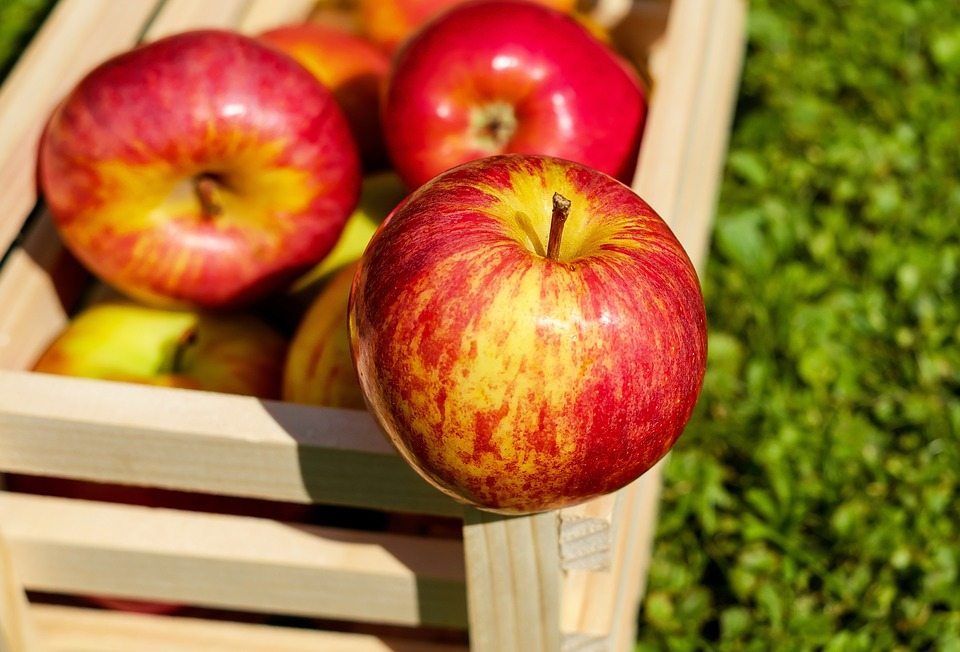 Often overlooked but not to be underestimated, apples are like nature's exfoliating cleanser and toner. They're rich in malic acid, a natural source of AHA that gently exfoliates and renews skin so it appears more radiant and youthful. Apples also boast a high fiber content that helps the body detox itself with regular bowel movements, which ultimately leads to cleaner skin free of acne.
Can't get enough?
To reap the benefits of apples as a topical skincare ingredient, try Innisfree's Apple Seed Cleansing Oil. It thoroughly removes makeup and impurities while nourishing and purifying skin with all the vitamins and natural acids an apple has to offer.
Skinfood's Fresh Apple Cream features green apple extract to help unclog pores and prevent acne.
Avocados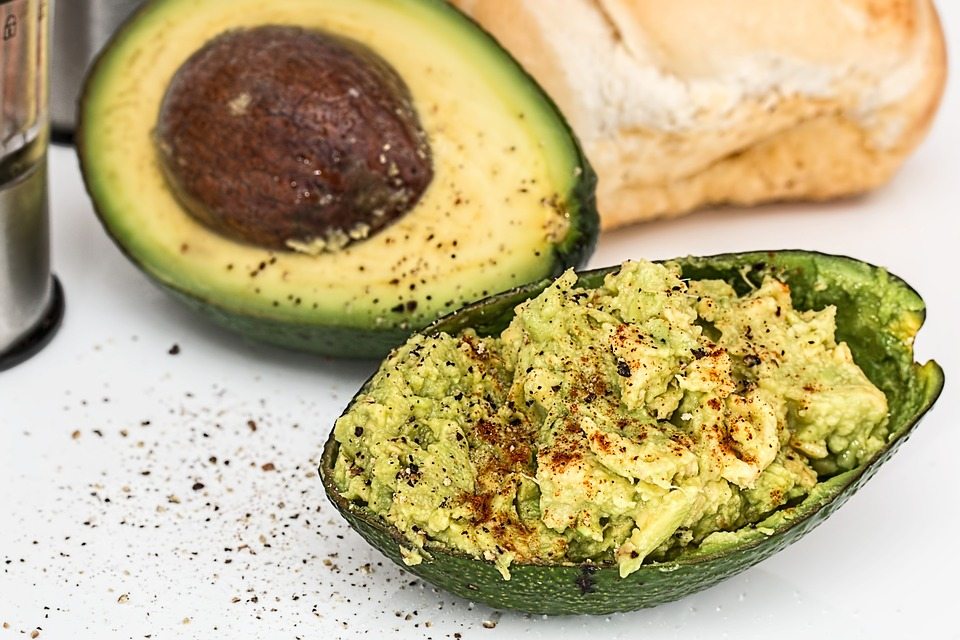 As #basic as Instagram posts of avocado toasts have become, they so deserve to be hyped all over your feed. These green goddesses are bursting with biotin (vitamin B7), which promotes cell regeneration and growth, and vitamin E, which protects skin from free radical damage. Plump with fatty acids, avocados also rejuvenate skin and impart a natural glow.
Can't get enough?
If you're already overstuffed with toast and guac, you can still benefit from avocado as a topical ingredient. Skinfood's Premium Avocado Rich Cream contains 30% avocado extract and avocado oil, creating a luxe layer over skin that seals in long-lasting moisture. 
Bananas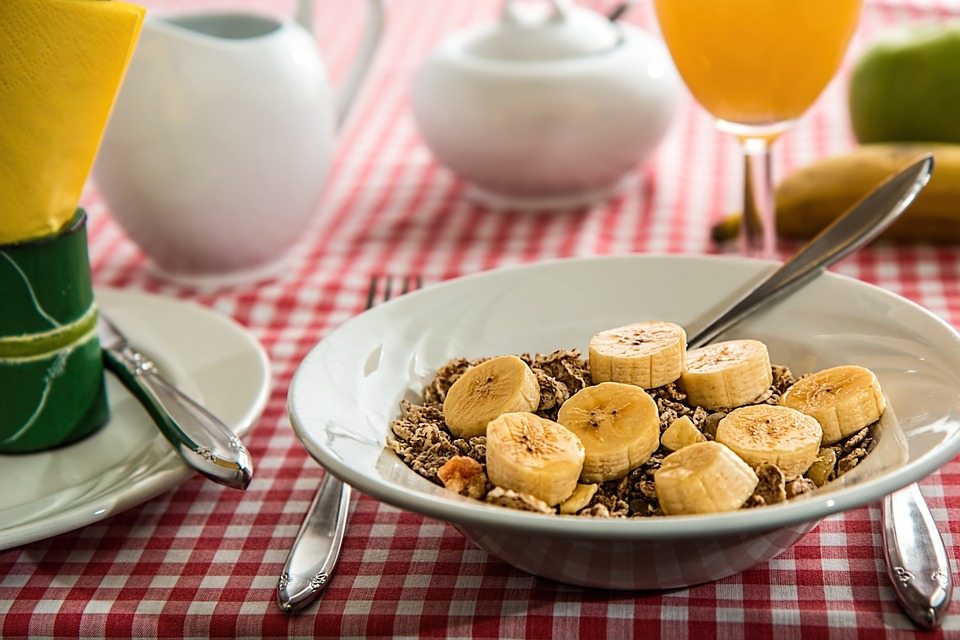 The skincare benefits of bananas is absolutely, well, bananas. They're ripe with potassium, natural fat, and vitamins A, B, and E. Like a multitasking essence and moisturizer in one, bananas soften and hydrate skin, boost elasticity, help prevent premature aging and wrinkles, and even brighten dark spots and acne scars.
Can't get enough?
With Tony Moly's Magic Food Banana Sleeping Pack, you don't have to eat bananas to come up on beautiful skin — you don't even have to be awake! This rich sleeping mask is packed with 10,000ppm of banana extract, supplying your skin with an abundance of nutrients overnight. 
Berries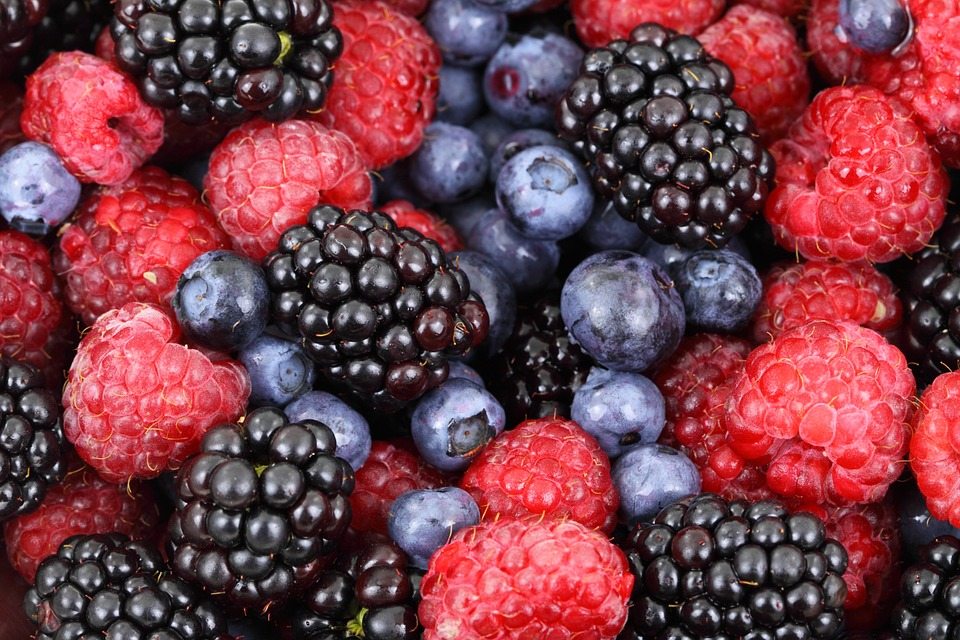 Berries are life. You already know berries of all sorts are bursting with antioxidants and vitamin C, which strengthen skin's defenses against sun exposure, free radical damage, and premature aging. This means wrinkle prevention and natural SPF! The particularly skin-loving berries that are in season during the summer are blackberries, blueberries, raspberries, and strawberries. Speaking of which, strawberries also contain a gentle form of AHA and helps remove pore buildup to prevent breakouts and blackheads.
Can't get enough?
Incorporate berry-licious ingredients into your skincare diet, too! Innisfree's Blueberry Rebalancing 5.5 Cleanser cleans and strengthens skin with the help of blueberries. The entire line stars antioxidant-rich blueberry extract to improve your skin's overall condition.
Load up on the purifying and brightening powers of strawberries while watching K-dramas with Innisfree's It's Real Squeeze Mask Strawberry, formulated with real strawberry extract.
Kiwis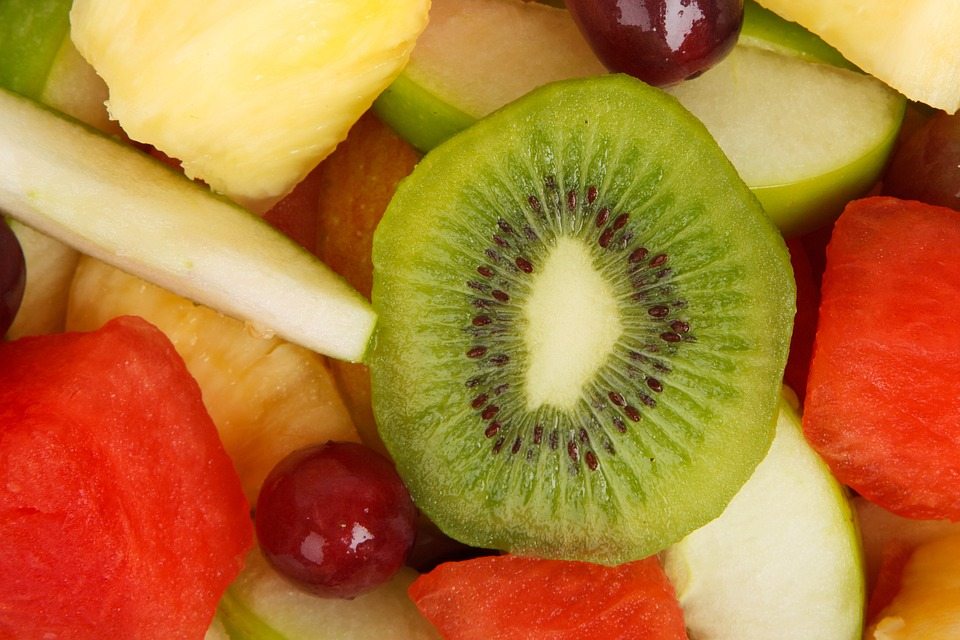 Kiwis are chock full of vitamin C, the immunity-boosting antioxidant of all time, even more so than oranges. When ingested, the ascorbic acid content helps brighten and renew skin so it looks more lively and youthful over time.
Can't get enough?
Revitalize your skin as you sleep with Tony Moly's Fruity Capsule Tok Tok Sleeping Pack, enriched with kiwi extract that improves skin's elasticity when applied topically.
Peaches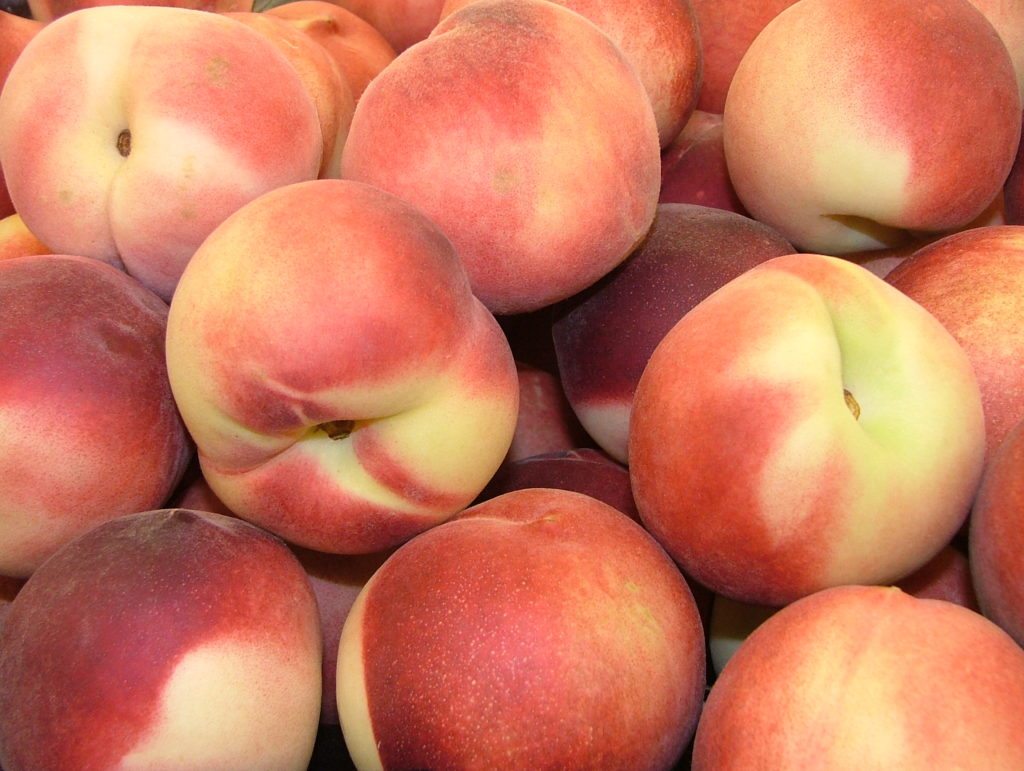 It's an old Korean wives' tale that eating overripe peaches will make you prettier. If only it were that easy! Luckily for us there is some truth to this myth, as peaches are rich in vitamins, minerals, proteins, and antioxidants that replenish dry or weakened skin with moisturizing and anti-aging benefits. These nutrients also help damaged skin recover more quickly and naturally protect skin from harmful UV rays.
Can't get enough?
Infused with 10% peach extract, Skinfood's Premium Peach Cotton Emulsion is a pretty peachy way to enjoy all the moisturizing benefits of this fruit without eating it. As a skincare ingredient, it also helps regulate excess sebum production. 
Pineapples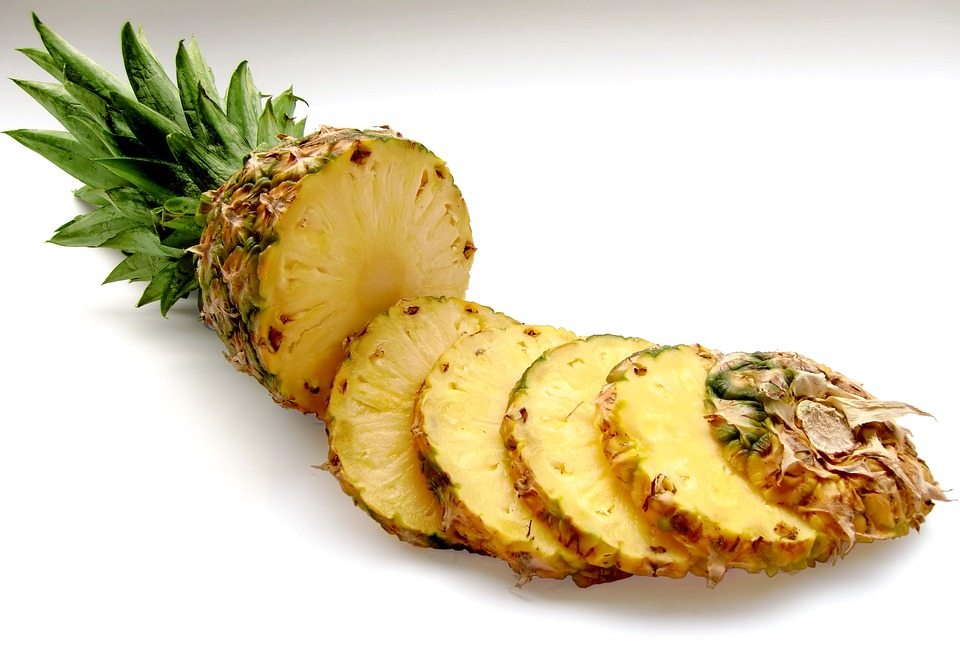 May this be your excuse to go tropical and sip on piña coladas all summer long. Pineapples are high in bromelain, an anti-inflammatory enzyme that helps reduce flare-ups. These tropical treats are also full of hydrating properties and antioxidants that neutralize free radical damage and help brighten the overall complexion.
Can't get enough?
Refresh your beauty sleep with this pineapple-infused sleep mask by Skinfood. Formulated as a topical ingredient, pineapple extract helps retain moisture and dissolve dead skin cells for softer, smoother skin by morning.  
Tomatoes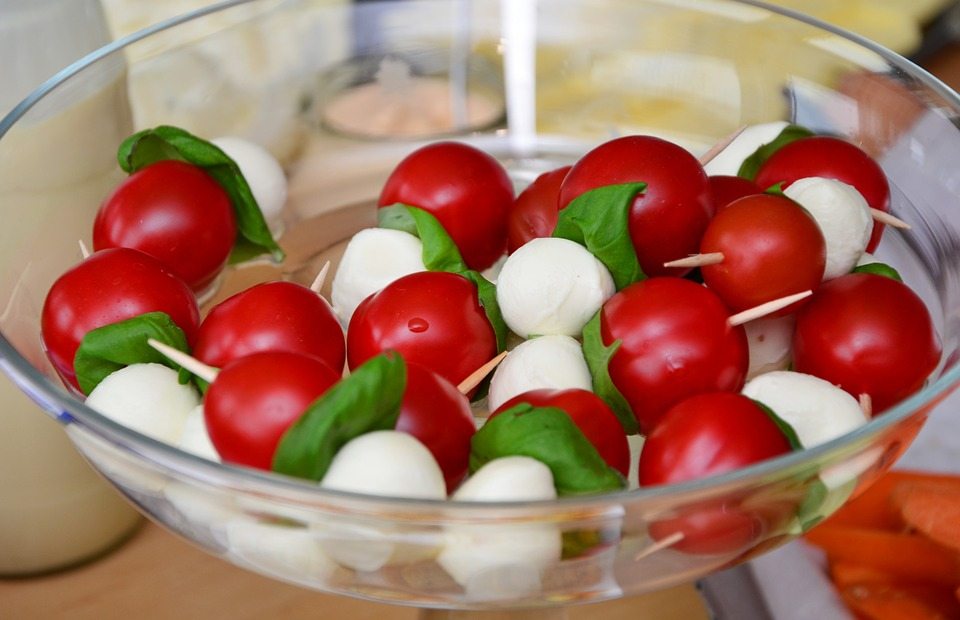 Yes, tomatoes are technically fruits. These versatile red fruits also are rich in lycopene, but the cherry on top is that cooked and processed tomatoes have even higher levels of the pigment. In fact, tomato paste especially boosts your skin's natural protection from the sun and prevents premature aging. Pass the ketchup, please!
Can't get enough?
Even your lips need sun protection. Enriched with tomato oil, this adorable lip balm by Tony Moly seals your pout with SPF 15 PA+ protection to prevent dryness and peeling. 
Lemons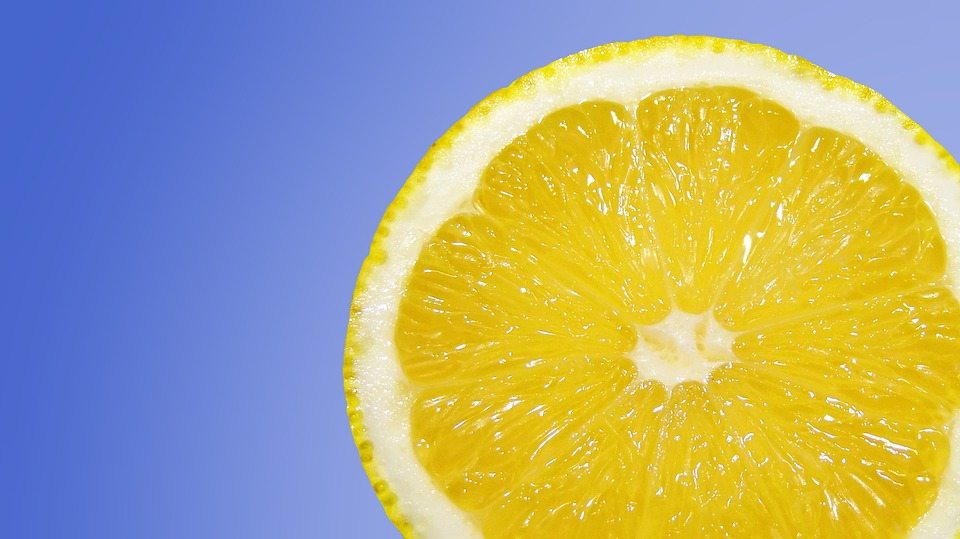 Whether you take your lemons spritzed on your oysters or infused into your water, make sure you don't skip out on your daily dose. These sour fruits packed with vitamin C naturally brighten the complexion and even out tone by lightening dark spots and scars, clearing out acne, and breaking down buildup in pores.
Can't get enough?
Quickly and naturally exfoliate dead, rough skin with Neogen's peel pads. They feature lemon extract to slough away pore-clogging gunk and reveal brighter and softer skin.
Applying lemon directly onto skin can aggravate sensitive skin, but Klairs Freshly Juiced Vitamin Drop is formulated with 5% ascorbic acid so vitamin C gently penetrates into skin without irritation. A drop a day will brighten your complexion.
Papayas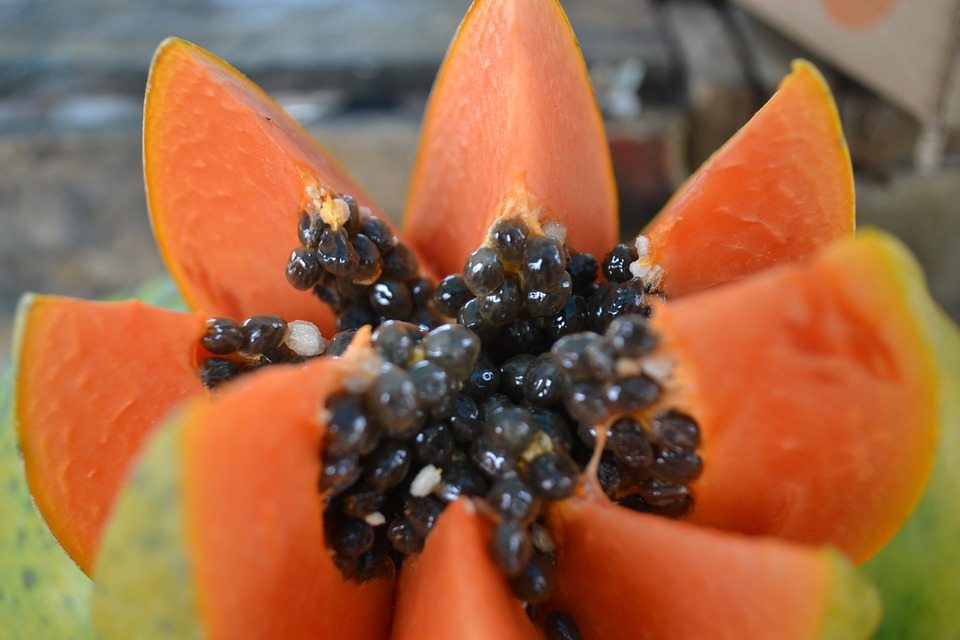 You've probably seen papain listed on many ingredient labels of skincare products. The papain enzyme is extracted from the delicious papaya fruit and when ingested reduces free radical damage and helps speed up cell regeneration so weakened skin can regain its strength and resilience. Furthermore, papayas also contain vitamin A and beta-carotene, which promote glowing skin.
Can't get enough?
The powerful powder wash by Iope contains papain enzymes to reduce inflammation and accelerate skin cell turnover. Dead skin and debris are whisked away, revealing smoother skin and minimal scars and wrinkles over time.
Another option is the daily sunscreen by Benton, which maximizes the powers of papaya to protect skin from free radical damage caused by overexposure to the sun.
What are some of your favorite summer skincare fruits (to eat or apply)?
---
Author: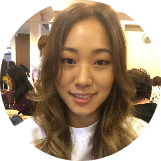 Angela son
---
Comments