Beauty & the Budget: The Essential $200 Skincare Routine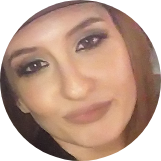 Coco Park
Aug 10, 2017
---
Regardless of your skincare budget, it's possible to build a solid K-beauty routine. So whether you've got $100, $200, or $300 to spend, there's a whole host of products waiting for you. Here, our recommendations for putting together an effective K-beauty skincare routine if you've got $200 to spend.
---
"I've got a set budget, and I want to build a K-beauty skincare routine — hook me up!"
Most responsible adults have a budget to keep them financially solvent. We budget for coffees, lunches for the week, entertainment, etc. If you're the type that plays by the book, you might even have a skincare budget. Or maybe you're like me and really have no idea how much you spend on skincare, either by willful ignorance (me) or by simply not keeping track.
I was tasked with coming up with a skincare routine by price — $100, $200, and $300 — and my interest was piqued. Let's see what we can come up with under these parameters. For the sake of being fairly universal, I'm going to build these routines around normal skin, but the vast majority of these products can be used for any skin type.
Here are my recommendations for a solid skincare routine if you've got $200 to spend.
"I've got $200 to play with; what's good?"
A lot! With $200, we can expand a bit, go a little higher end in some areas, and dip our toe in the vitamin C pool.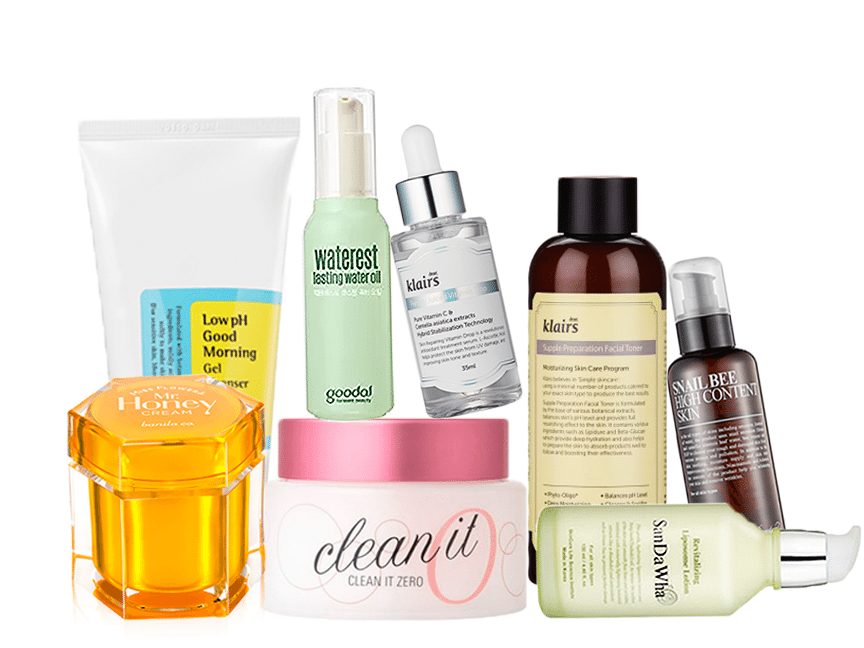 Cleanser: COSRX Low pH Good Morning Gel Cleanser, $12
You'd be hard pressed to find a dud in COSRX's entire product line. Whenever they come out with a product, it's almost always a safe bet. When the market asked for a low pH cleanser, COSRX delivered. This cleanser is fragrance-free, so it's safe for sensitive skin, and it foams up nicely if used with a bubble net.
Oil cleanser: Banila Co. Clean It Zero, $22
Once you've tried liquid oil cleansers, sherbet cleansers are the next logical, exploratory step. They have the benefit of being travel friendly since they're not a liquid, and they work great to remove sunscreen and makeup once emulsified with water. Banila Co. Clean It Zero is the OG sherbet cleanser that we all started out on. It's also a pretty great value at $18, because those 100ml tubs last forever.
Toner: Klairs Supple Preparation Facial Toner, $21.99
We're back with some more Klairs love here, this time for their toner. No real acne triggers or irritants, and the inclusion of Centella asiatica extract (a great anti-inflammatory) is reason enough to give it a shot. This toner also works great if you want to give the 7-skin method a shot. (And for more sensitive skin types, their unscented version is a good option.)
Essence: Benton Snail Bee High Content Essence, $20
This serum was the turning point for me with Korean beauty. Never had anything given me such results before I tried this. With the first two ingredients being snail secretion filtrate and aloe leaf juice, you know you're off to an excellent start. If I were to have designed my own serum, it would probably have looked a lot like this. Check out the stellar ingredients on COSDNA to see what makes this classic so good.
Other really good and affordable essence options include the cult favorite COSRX Advanced Snail 96 Mucin Power Essence ($21) and the Purito Snail Repair Advanced Serum ($18).
Serum: Klairs Freshly Juiced Vitamin Drop, $23
Hey Klairs, fancy seeing you again! When this vitamin C serum dropped, there was a lot of loud praise all-around. Vitamin C is a wonderful brightening ingredient, and this serum served it up. Featuring 5% stabilized vitamin C, this serum is a good place to start if you want to try out the benefits associated with it.
Emulsion: SanDaWha Revitalizing Liposome Lotion, $30
I love you SanDaWha Revitalizing Liposome Lotion. I just wanted to put it out there for the world to know. You are my favorite lotion to date, and I love your light layers of hydration and moisture. I wish I could buy you a beer. I wish I could buy you a distillery. This lotion features 40 botanical extracts. Forty! If you're a fan of botanicals in skincare like I am, or if you're just looking for a high performing lotion, you need this one.
Facial oil: Goodal Waterest Lasting Water Oil, $27.37
I once recommended this product to a friend who was suffering with red, irritated, angry skin that was in desperate need of some real hydration. She went out and bought a bottle that day and by that night she was messaging me, thanking me profusely. By the end of the month she had gone out and bought two more backups. As of today, she's still a loyal Waterest Lasting Oil fanatic.
This stuff is fantastic. Truly. It's the facial oil for people who don't care for facial oils. It's the facial oil for people who do care for facial oils. Really, it's just an awesome oil-type serum that sinks into the skin immediately and provides plump relief and treatment. Love it.
Face cream: Banila Co. Miss Flower & Mr. Honey Cream, $48 
This cream is a true delicacy. It has a texture like no other cream I can think of. Almost gelato-like? It melts instantly on your skin and gives a glow like a perfectly lit talk show stage. I can't really describe it to give it its due. Just creamy, dreamy, and oh-so-indulgent. Also, it smells exactly like honey. Calorie-free deliciousness. The first two ingredients are honey and Aureobasidium pullulans ferment, so go ahead and sign me up on that alone. Really, this stuff is stellar. I'd pay twice what they charge for it, but please don't tell Banila Co. that!
Total $204.36
Nice! Just a smidge over $200. Let's celebrate with a jar of some locally sourced honey!
Looking for something more affordable? Check out our $100 skincare routine here. If you've got a little more to spend, check out our $300 skincare routine here.
What's your skincare budget? If you had to pick, which of the above products would you incorporate into your $200 skincare routine?
---
Author: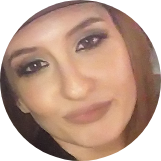 Coco Park
Coco Park is an author, beauty journalist, blogger, podcast host, and all around oddball living in Montreal Quebec with her family. Originally from the southern USA, she worked for several years in the makeup industry as a professional makeup artist and holds a certificate in esthetics. She is a proud member of the Choctaw Nation of Oklahoma. Want to know more? Check her out on the Beauty Beyond Basics podcast, on her blog TheBeautyWolf.com, on Instagram @thebeautywolf, and in her book "Korean Beauty Secrets: A Practical Guide to Cutting-Edge Skincare & Makeup."
---
Comments