Beauty & the Budget: The Essential $300 Skincare Routine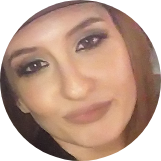 Coco Park
Aug 10, 2017
---
Regardless of your skincare budget, it's possible to build a solid K-beauty routine. So whether you've got $100, $200, or $300 to spend, there's a whole host of products waiting for you. Here, our recommendations for putting together an effective K-beauty skincare routine if you've got $300 to spend.
---
"I've got a set budget, and I want to build a K-beauty skincare routine — hook me up!"
Most responsible adults have a budget to keep them financially solvent. We budget for coffees, lunches for the week, entertainment, etc. If you're the type that plays by the book, you might even have a skincare budget. Or maybe you're like me and really have no idea how much you spend on skincare, either by willful ignorance (me) or by simply not keeping track.
I was tasked with coming up with a skincare routine by price — $100, $200, and $300 —and my interest was piqued. Let's see what we can come up with under these parameters. For the sake of being fairly universal, I'm going to build these routines around normal skin, but the vast majority of these products can be used for any skin type.
Here, my picks for a great $300 skincare routine.
"I've got $300; let's do some damage."
More like, let's prevent some damage ... to your face!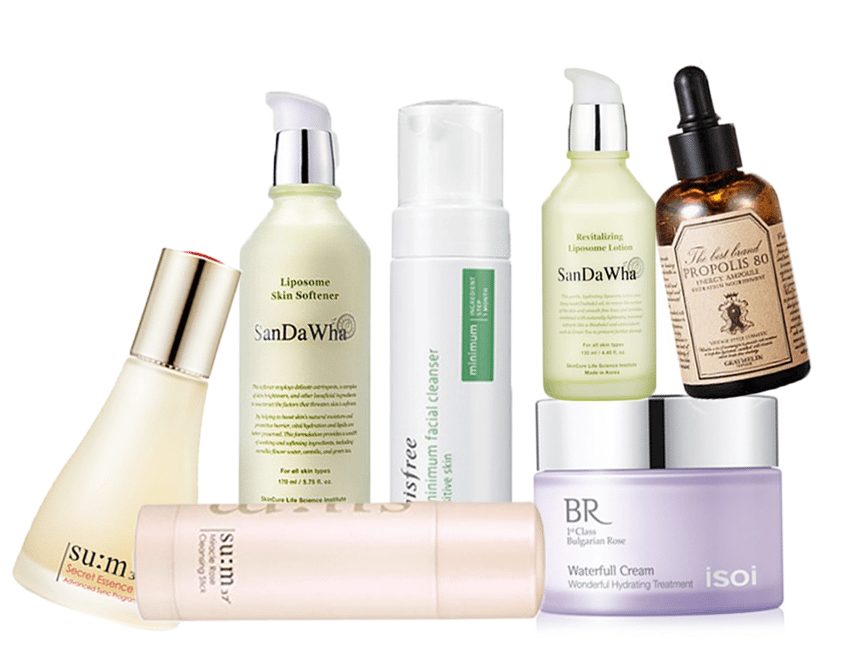 Cleanser: Innisfree The Minimum Facial Cleanser, $10
Just because we're working with a luxury budget doesn't mean we need to go all out on the cleanser front. Listen, in the end, a cleanser goes right down the drain; it doesn't stay on your face. Innisfree's The Minimum Facial Cleanser has a great low pH, it comes in a self-foaming pump so you get the cushiness of a high pH cleanser without all the moisture barrier damage, and it's only $10! Win, win, and win.
Another great low pH cleanser the K-Beauty Squad loves is the Purito Defence Barrier pH Cleanser (read why here) — and it's only $12.80.
Oil cleanser: Su:m37 Miracle Rose Cleansing Stick, $28
Everyone needs a Miracle Rose Cleansing Stick, even if you're not on a luxury budget. It smells like a delicate rose garden, and you feel like royalty washing your face with it. Also? It's a solid stick so it lasts foreeeever. It's actually a great value for the price; it just performs like a luxury. As if it didn't have enough going for it, don't forget how travel-friendly it is.
If you prefer a cleansing oil, our editors are mad for SanDaWha Natural Mild Cleansing Oil (read our review here), made with 61.55% Jeju camellia seed oil.
Toner: SanDaWha Liposome Skin Softener, $28
This softener sure lives up to its name. For those not in the know, a softener is just a toner; it just has slightly different verbiage in Korean marketing. But this isn't just any toner; it's a marvelous, hydrating skin preparation that features Camellia japonica flower extract instead of plain water for the first ingredient. It also contains a host of other botanical extracts and anti-inflammatory ingredients that you'd expect to pay more than $28 for, especially considering you get a massive 5.75 fl oz of product in a sturdy glass bottle.
Serum: Graymelin Propolis 80 Energy Ampoule, $24
I absolutely love propolis as a skincare ingredient. However, if you are allergic to bee stings, please either avoid this product or patch test and exercise caution! Propolis is derived from bee saliva and beeswax. It's basically bee glue. This particular serum contains 80% propolis extract. It has a watery texture but with more viscosity feel, and it sinks in fairly quickly. Propolis is great for easing redness and irritation on the skin. Because of its calming effects, it's also a favorite of people who battle with acne.
Other propolis faves (our editors loooove propolis) include the Swanicoco Honey Dewy Calming Propolis Essence ($32.22) and the Skinfood Royal Honey Propolis Enrich Essence ($27.50).
Serum: Su:m37 Secret Essence, $95
Our own dear Sheryll Donerson put this on my radar way back in the day. If you're looking for an indulgent luxury essence, this is a good one. It's extremely hydrating and soothing. If you've been neglecting your face for a while, have had a rough go of using acids, or just want some "screw you, I'm a queen" level care for your face, this essence fits the bill.
It has an earthy floral smell that just smells expensive, if that makes sense. Like, you definitely know this is a higher end product as soon as it hits your skin. The packaging is also elegant, if you're into that sort of thing (I am. I am into that sort of thing.) This essences touts 80 plant extracts, ferments, and yeasts. Like, bruh, fancy AF. Splurge on this and have your Beyoncé moment every night.
Emulsion: SanDaWha Revitalizing Liposome Lotion, $30
Oh yeah, you've made the list twice, you're so nice. (Read why in the $200 budget list.)
Face cream: Isoi Bulgarian Rose Waterful Cream, $86 
Here's another little-praised brand that I fell in love with a while back. I tried the Isoi Bulgarian Rose Waterful emulsion a couple of years ago and was really impressed. When I saw they had a cream version, I gave that a shot and was equally impressed.
I've used a lower grade rose oil before and liked it. It's said that rose oil has 20 times more vitamin A than a tomato and 17 times more vitamin C than a lemon, so they must be onto something here. But this line really takes it to the next level. I did some research and saw that Isoi uses top-rated prime grade Bulgarian rose oil certified by the Bulgarian government. Three thousand rose petals are used to create 1ml of rose oil. The Bulgarian Rose line uses this high-grade oil in every product. No wonder it's so luxurious feeling and awesome.
This cream is extremely moisturizing and is more of a barrier cream, so it's best used only at night, as I don't think it would play well with makeup or sunscreen. However, it will lock in your layers of hydration from the rest of your routine and provide comfort and protection while you sleep. It's like the world's best smelling security guard for your face.
For another rose-infused treat that does play well with makeup, check out Hera's Rosy Satin Cream ($98), made with Damask rose oil. It's a mousse-textured, cake-like cream that primes your skin for makeup and leaves you with the faintest whisper of a sensual rose fragrance to uplift your skincare experience.
Total: $301
We did it! Since we're practically right no budget, you know how I'm going to suggest we celebrate, right? Yep, a long-stemmed rose for your nightstand. You deserve it!
Looking for something more affordable? Check out our $100 skincare routine here, and the $200 skincare routine here.
What's your skincare budget? If you had to pick, which of the above products would you incorporate into your $300 skincare routine?
---
Author: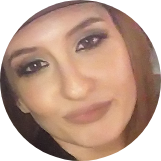 Coco Park
Coco Park is an author, beauty journalist, blogger, podcast host, and all around oddball living in Montreal Quebec with her family. Originally from the southern USA, she worked for several years in the makeup industry as a professional makeup artist and holds a certificate in esthetics. She is a proud member of the Choctaw Nation of Oklahoma. Want to know more? Check her out on the Beauty Beyond Basics podcast, on her blog TheBeautyWolf.com, on Instagram @thebeautywolf, and in her book "Korean Beauty Secrets: A Practical Guide to Cutting-Edge Skincare & Makeup."
---
Comments