Their Age-Defying Looks Broke the Internet; Is This How They Do It?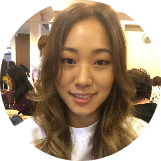 Angela son
Aug 13, 2017
---
What do these Taiwanese and Singaporean Benjamin Buttons in their 40s and 50s have in common? Besides preternaturally superior genes, we're guessing some K-beauty comes into play, given how popular Korean brands are in Taiwan and Singapore. Here, we suss out what really might be on their vanities (besides water and plenty of chicken) to achieve such age-defying looks.
_____________________________________________________________________
A family of women from Taiwan, ranging in age from 36 to 41, along with a 50-year-old man from Singapore recently broke the Internet for looking half their age. The socialite Hsu sisters and Singaporean photographer Chuando Tan shocked millions with their youthful, age-defying looks, and confused followers can't stop wondering what their secret is.
Check out Lure Hsu, who is an unbelievable 41 years old, and her 36- and 40-year-old sisters below.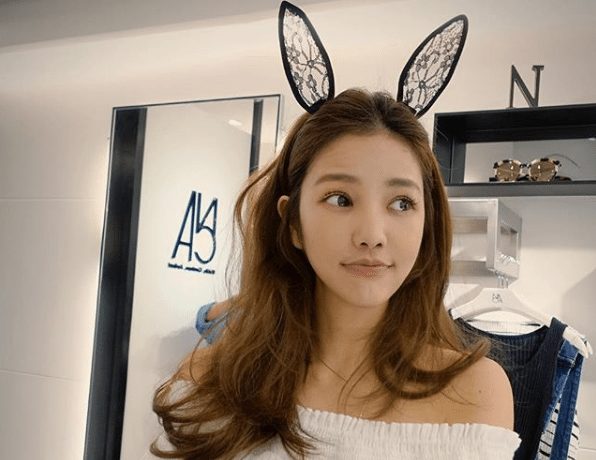 Taiwanese sisters Lure (41, fashion blogger and interior designer), 40-year-old Fayfay (who, for the record, is a mom of 10- and 8-year-olds!), and Sharon (36, celebrity entertainer), credit #basic things like genetics, a diet low in sugar and calories and high in veggies and fruit, water guzzling (350ml to 500ml of lukewarm water every morning), an early bedtime, and moisturizing and sun-protecting skincare.
Chuando Tan claims a healthy daily diet of chicken breast, working out four times a week, sleeping early, and avoiding showers in the early morning or late night are what keep him looking young.
Cricket, cricket.
Really, that's it?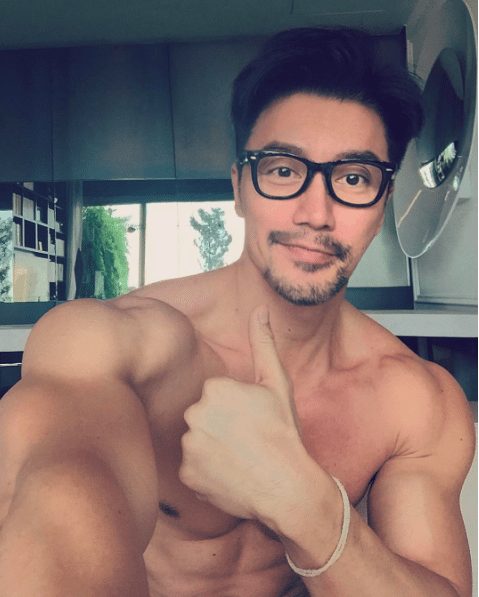 Their disciplined lifestyle habits are admirable (albeit not very desirable), and we get that good genes are just a luck of the draw. But what we really want to know is what's on their top shelves because that's actually an area we can do something about.
Lucky for us, Korean beauty is wildly popular in Singapore, Taiwan, and the surrounding Asia region, so we did a little investigating and found out some of the top selling K-beauty products in the area. Here's what we discovered, and here's to hoping that we, too, can age gracefully, if at all.
Hydration
As told to Friday, a Taiwanese magazine, 41-year-old Lure says she moisturizes twice daily because she believes "once your skin has enough water, you don't even need to worry about aging and wrinkles."
Uh, maybe if you're endowed with the Hsu or Tan genes, but we checked our family tree and we're not, so we'll give these moisturizing bestsellers a go instead.
Green tea has long been fancied, especially in Asia, for its antioxidant and anti-aging properties. So why just sip it when you can slather it all over your skin with Innisfree's super hydrating Green Tea Seed Serum. Combine the natural brand's patented, high-tech Dual Moisture-Rising Technology™ with green tea seed oil and green tea extract sourced from Jeju Island, and you have yourself a powerful formula that'll keep moisture locked into your skin throughout the day and signs of premature aging far, far away.
Another serum? Yes, because serums packed with hydrating agents are key to scoring major moisture. Sulwhasoo is a luxury K-beauty brand beloved all throughout Asia, especially Singapore. Its bestseller, First Care Activating Serum, uses tale-as-old-as-time herbal ingredients to intensely hydrate, firm, and rejuvenate skin immediately after your cleanse so you start your skincare with a youthful glow.
The only downside to sleeping is that we wake up a day older. But keeping skin ultra moisturized even as we slumber eases the blow and optimizes our beauty sleep. Cue the iconic Water Sleeping Mask by Laneige, an overnight mask that wraps your face with hydrating nutrients while sealing in moisture so you wake up the next morning looking well-rested and refreshed, as opposed to a day older.
Sun Protection
According to Sharon's interview with Elle Taiwan, she loves fun in the sun but goes to great lengths to care for her skin pre- and post-sun exposure. Thankfully, there's a bunch of pampering products amongst Asia's K-beauty faves that protects skin from damaging UV rays, keeping the fun going long after the sun.
They say fake it 'til you make it, and that's what this popular liquid foundation helps you do. Besides hiding imperfections with full coverage and a comfortable lightweight fit, Etude House's Double Lasting Foundation also shields skin from the sun's UV rays with SPF 34 PA++ protection. The finish is natural looking, non-cakey, and non-sticky, so skin can at least appear ageless.
Step one of post-sun skincare is to thoroughly remove all SPF (i.e. sunscreen lotion, sun-protecting foundation), sweat, and makeup that are clogging up your pores. The cult-fave and award-winning Banila Co. Clean It Zero, loaded with vitamin C, does just that while also naturally exfoliating dead skin and brightening the complexion with papaya extract. Tests even show that it boosts skin's hydration levels by 14%. It's like extra bonus points just for washing up. We'll take it!
Sharon also told Elle Taiwan that she faithfully hydrates her skin with face masks after a day in the rays. While there's an insane amount of these in Taiwan, Papa Recipe's Bombee Honey Mask Sheet, with its real honey from real bees, is the bomb when it comes to rejuvenating and replenishing parched, irritated skin with hydration.
Soaking up vitamin D can wreak havoc on your skin if not done correctly. But fret not. In fact, calm down. Swanicoco is an up-and-coming K-beauty brand that's been making waves in Asian countries as of late. The brand even recently hosted a launch party with mega beauty chain Watson in Malaysia. What we're especially excited about is its Bitamin C Calm Down line featuring a toner and emulsion infused with fermented rice extract in lieu of purified water. This makes for more powerful moisturizing of dry skin that's seen too much of the sun. Stabilized vitamin C, niacinamide, EGF, and other amazing ingredients reduce redness and strengthen the efficacy of your sunscreen, beefing up skin's defense against UV rays.
One of the things that immediately struck us while poring browsing through Chuando and the Hsu sisters' photos was their bright complexions. We're aware there's such a thing called #filters, but their radiance is consistent through all photos and videos. So we were thrilled to see that Skinfood's Premium Whitening Cream was ever popular in their region. Starring 20% tomato extract (nature's SPF) and lots of vitamin C, this brightening cream helps fight free radical damage, including dark spots, lackluster tone, and wrinkles. The perfect way to restore skin après sun. Excuse us as we slather on a few coats.
Motivated to step up your anti-aging game? Join the club. ID not required.
Have any tips for age-defying looks? (And please, don't tell us to drink plenty of water!)
---
Author: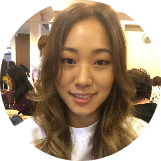 Angela son
---
Comments