The Introductory Guide to Beauty Shopping in Korea
If you thought a K-beauty e-commerce site was overwhelming, wait till you step foot in the land of the (hardly) morning calm. Seoul is a shopper's paradise, but you definitely need some direction. Here, our introductory guide to the basics of beauty shopping in Korea.
_____________________________________________________________________
Beauty shopping in Korea is an incredible experience. From huge shopping malls to small drugstores around every corner, Korea has it all. With countless varieties of shopping opportunities, you may feel overwhelmed in this K-beauty capital. This guide highlights the most popular shopping destinations for all your favorite Korean beauty products.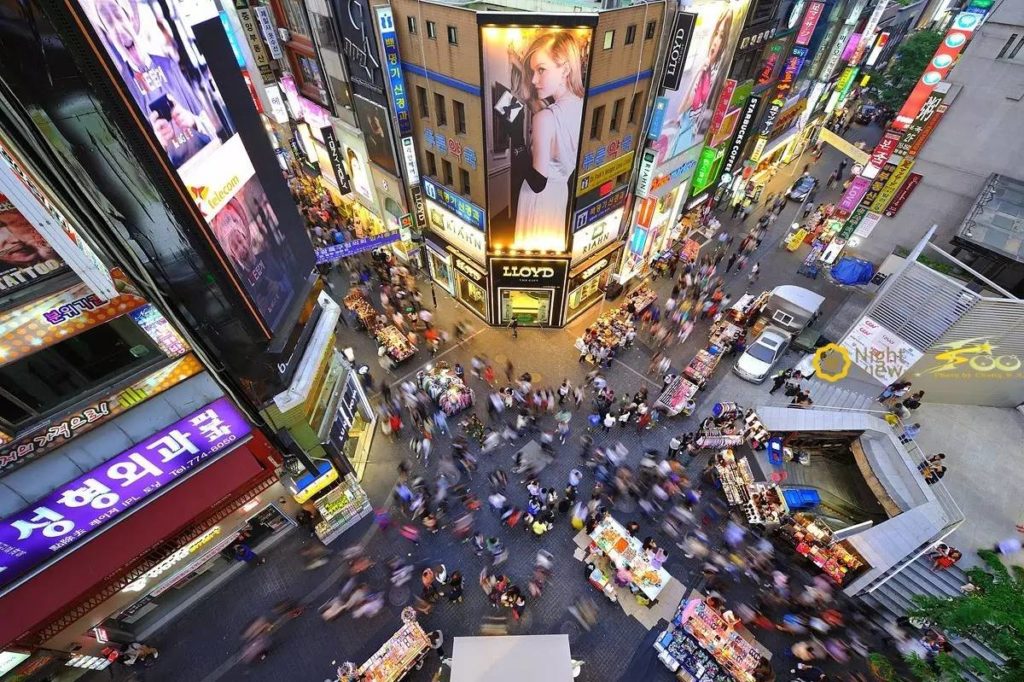 Department stores: Lotte, Shinsegae, and Hyundai
The three biggest and most popular department stores in Korea are Lotte, Shinsegae, and Hyundai. These department stores offer more than just beauty products. You can spend a whole afternoon exploring each floor, varying from home appliances to high-end designer clothing. Besides international luxury cosmetic brands, local luxury brands can also be found here, such as Sulwhasoo and Hera. I rarely buy products at a department store, as the product choices are sometimes limited compared to a standalone store (not to mention the high prices!).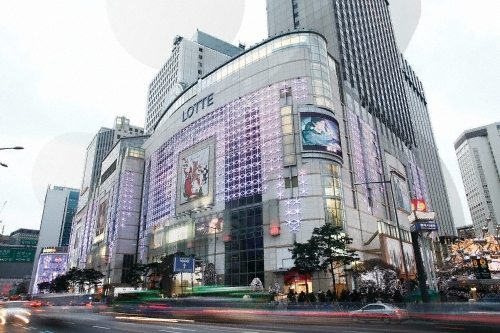 However, department stores are a great place to buy luxury cosmetics and skincare at a cheaper price, as many stores offer duty free shops. This means you don't have to pay local taxes and duties as a tourist. Another bonus: The "food court" in the basement usually offers quality you wouldn't expect from a cafeteria style food court in the West. It's a great place to check out locals grabbing a quick bite to eat as they shop. 
Drugstores: Olive Young, LOHBS, Watsons
Wherever you go, there is always a drugstore in your neighborhood. Olive Young, LOHBS, and Watsons are the most well-known drugstores in Korea.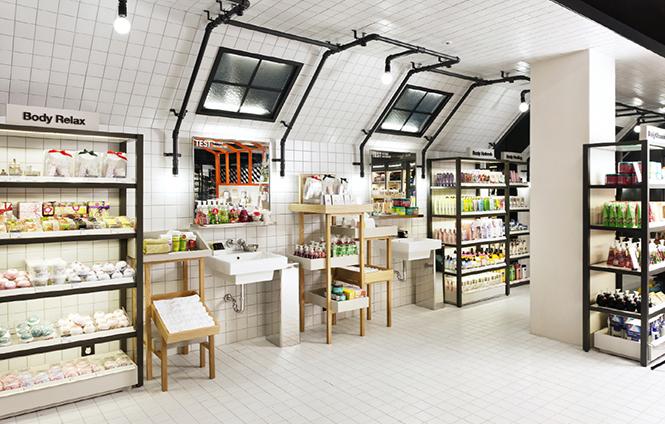 Olive Young is the largest drugstore retailer out of the three, founded in 1999 by CJ Group. Olive Young is known for its wide range of Korean, Asian, and Western beauty brands, like Nivea and L'Oréal, but the focus lies mainly on domestic beauty brands, like Pony Effect, Mamonde, Clio, Peripera, Leaders, and many more.
Watsons, the largest drugstore chain in Asia, is a more recent entrant into Korea. The Hong Kong-based chain opened their first store in Korea in 2005. Compared to Olive Young and LOHBS, Watsons has a bigger selection of body and hair products. Well-known brands like Dr.Jart+ are offered here.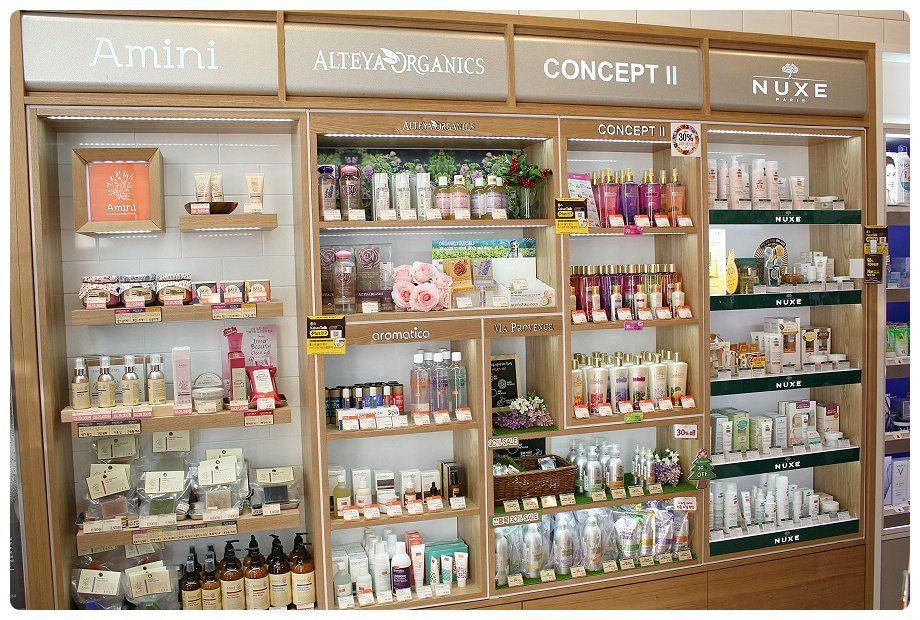 LOHBS is the newest contender among the beauty drugstores, founded in 2013 by Lotte. LOHBS stands for Love, Health & Beauty. Like the other two chains, LOHBS offers a lot of international and domestic brands. Unlike Olive Young, however, LOHBS has a bright and modern feel to it with its white walls and red accents throughout the store.
All three chains carry a variety of affordable beauty products and the prices don't differ much. Inside each store, everything is organized by brand and category such as skincare, hair, makeup, and body, making it easy for anyone to peruse to their heart's content.
The sheet mask section in the drugstores is popular, as you have many choices ranging from $1 to $5. Whenever I am in need of new sheet masks, drugstores are my go-to choice.
Road shops: Myeongdong, Hongdae, Ewha Womans University
In the Korean beauty world, the term "road shop" is common. But what are road shops exactly?
Road shops are standalone stores lining streets filled entirely with popular beauty brands like Etude House, Skinfood, Nature Republic, Innisfree, and The Face Shop. Because all the well-known stores are located on the same street, we call those stores "road shops."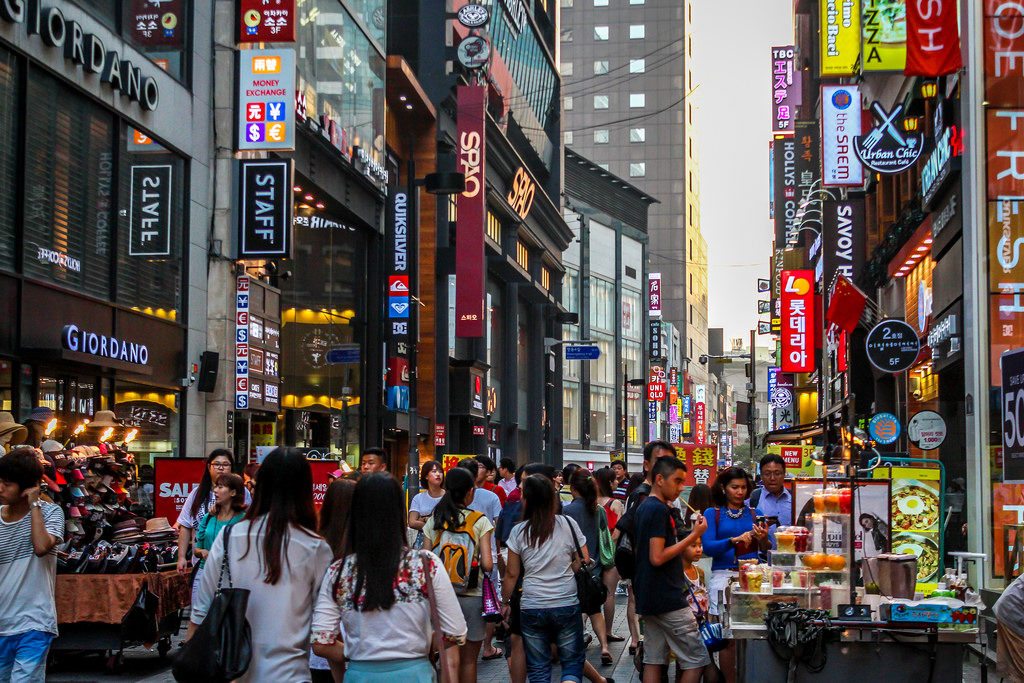 Road shop streets are often busy and loud, with all the stores playing loud music, some with mascots and promoters trying to attract you to their store. The most popular road shop streets are in Myeongdong, the epicenter of beauty shopping in Seoul, and my all-time favorite for not only beauty shopping but also delicious street food. Here you can find affordable cosmetics as well as luxury brands.
You can also find road shops in Hongdae, where there's a vibrant art scene filled with international students and expats. The area around Ewha Womans University also is filled with, not surprisingly, cute cafes, plenty of affordable fashion, and beauty shops galore.
If you are looking to buy products from different brands, indulge in a day of road shopping. To avoid big crowds, I recommend going during the weekday. This way you won't feel rushed with all the crowds, you can take your time, and the shop staff are more available for you if you ever need advice.
Underground shopping malls: COEX, Jamsil, Gangnam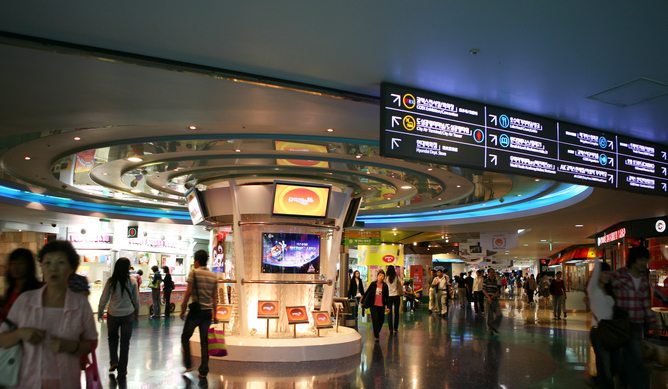 Did you know that Asia's largest underground shopping mall is located in Seoul? COEX Mall, at 154,000 square meters, is connected to the Samsung subway station and is a popular spot for families and couples. With an aquarium, a fancy movie theater, and even a kimchi museum, at COEX, you can find brands ranging from affordable to luxury like Innisfree, Missha, Tony Moly, Labiotte, Banila Co., and many more.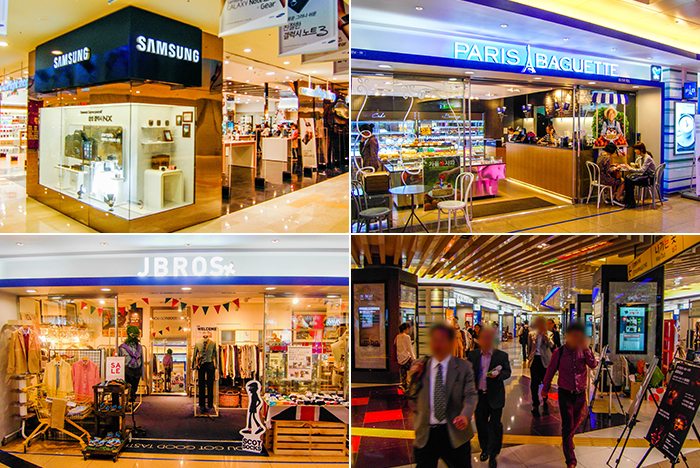 While it's true you can find these brands in Myeongdong, if you don't want to deal with the crowds (or the weather), underground shopping malls are a great alternative. I love how these malls are easily accessible. These underground shopping malls are often connected to subway stations, and while most are not as nice as the COEX Mall, these malls do offer tons of small clothing and beauty stores, all at affordable prices. Just get off at Gangnam or Jamsil station, and you can get lost in the maze that is the underground shopping mall.
Have you ever been beauty shopping in Korea? If so, where's your fave place to shop? If not, what's your dream shopping trip in Korea look like?
---