Where to Start: Etude House Essentials to Build Your Own Skincare Kit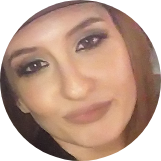 Coco Park
Aug 14, 2017
---
The upside of K-beauty? So much choice. The downside? So much choice. K-beauty can be overwhelming at times, but the K-beauty community has tried and tested the best of them. If you're new to K-beauty or are on a budget, try these Etude House essentials and build your own skincare kit that's right for you.
_____________________________________________________________________
Etude House is beloved by young consumers all over the world. One of Korea's first breakout brands, they were embraced in North America as purveyors of cute with an innovative product line at a low price point. Because of that, Etude House makes it easy to build an essential skincare kit for the young or budget-conscious person in your life, with a high degree of certainty that they'll absolutely love it (and you for it!).
Building a skincare routine for a beginner is a highly personalized thing. There's no one size fits all when it comes to skincare. However, with Etude House, there are a number of mild, non-irritating, great-for-beginners options out there. The non-irritating part should really be kept in the forefront when dealing with young skin under siege by stress and hormones. These milder formulations manage to be effective while keeping the potential skin freak-out factors low.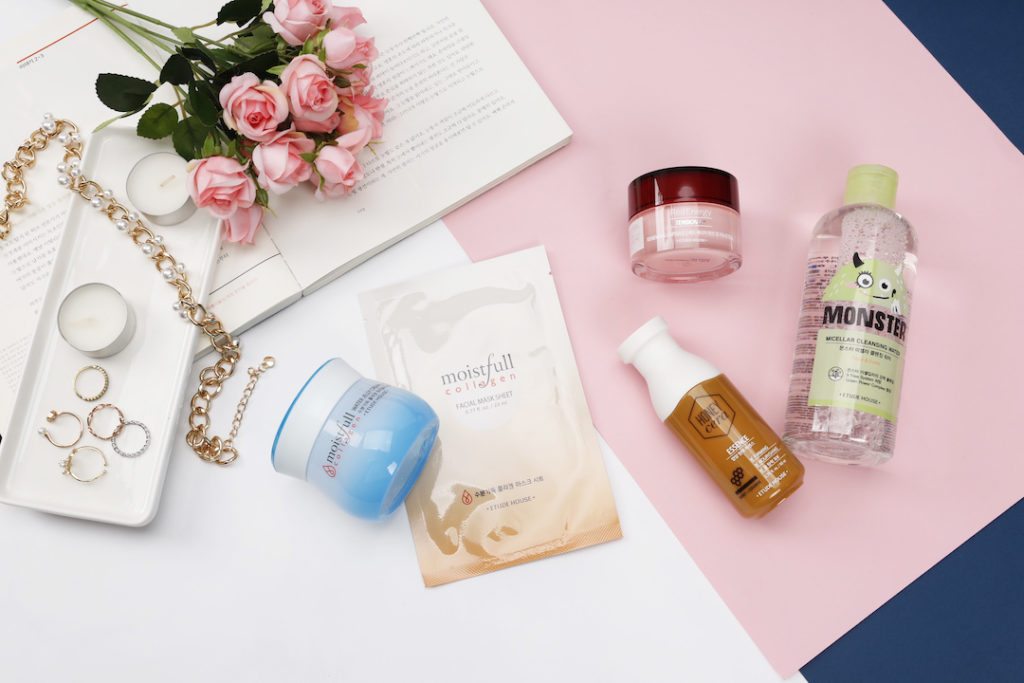 Etude House Monster Micellar Cleansing Water
The media has been abuzz about micellar water for a few years now. Once only something you'd find in a French pharmacy, it quickly found its home stateside and gained serious traction in the market.
Micellar water is a "no wash" cleanser, meaning it cleanses your skin without needed a sink or foaming cleanser. Simply soak a cotton pad with it, wipe your face all over, and voilà — clean!
I recommend only using micellar water for morning cleansing, as you need a good oil and foaming cleanser to properly remove the day's sunscreen and makeup. Etude House Monster Micellar Cleansing Water is the perfect (and cute!) introduction to the micellar phenomenon.
Etude House Soon Jung pH 5.5 Relief Toner
I will always champion a pH 5.5 product. There are many reasons why, as my girl Jude of Fiddy Snails can tell you. Get them into the habit now with Soon Jung pH 5.5 Relief Toner. This is a perfectly adequate, slightly moisturizing, and totally mild toner perfect for beginners.
Etude House Red Energy Tension Up Renewing Capsule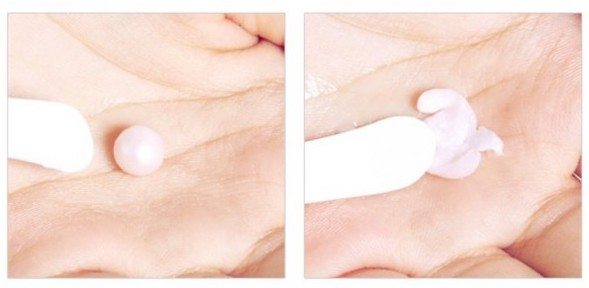 Balls! I love balls! I'm so happy to see that Etude House has a product that's embraced the ball! And let's be real, who wouldn't love a cream that looks like a jar of pearls upon opening it? Each little capsule is meant to be broken apart in your hand and then massaged onto your face. Made famous by the J. One Hana Cream, Etude House's version is less than half the price at $19.50. It also contains, niacinamide, a favorite of mine.
Etude House Honey Cera Essence
The essence step was the missing step in my routine that really made the biggest difference for me when I converted to K-beauty. A good essence is key, and getting into that habit when you're young is a good idea.
What I like about the Honey Cera Essence is it's a great little product with an unbeatable price point. It contains some great moisturizers such as honey extract, royal jelly, ceramide 3, Tremella fuciformis extract (that's mushroom), and good ol' hyaluronic acid. It will leave the skin smooth and soft,with almost instantaneous results, which is great for the newly initiated.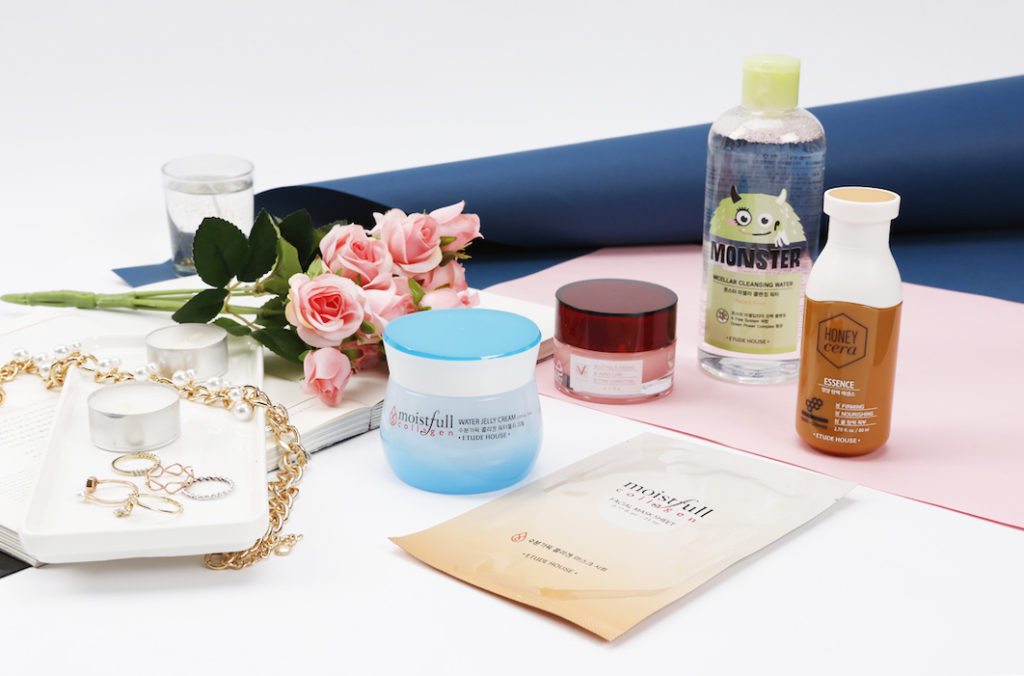 Etude House Moistfull Collagen Water Jelly Cream
If you're dealing with skin on the oilier side, you still need to remember that you need hydration. Moistfull Collagen Water Jelly Cream is an excellent delivery system for hydrolyzed collagen, an effective and mild moisturizing ingredient that scores a 0 for acne or irritation. This "cream" is a clear jelly that reminds me of the consistency of aloe vera gel, and it's a great little emollient that won't leave a heavy, greasy feeling behind. If you're dealing with dry skin you could use this as your emulsion step in addition to a traditional cream.
Etude House Moistfull Collagen Mask Sheet
Another popular product from Etude's Moistfull line. This sheet mask is a mild mask with almost no acne or irritant triggers, the worst offender being butylene glycol (a moisturizing ingredient) which comes in at a piddly 1 out of 5, so unless that's an ingredient you're sensitive to, the risk is negligible. The hallmark ingredient of the Moistfull line, hydrolyzed collagen is of course high up on the ingredient list as it's the real star here. Stocking up on four to five of these masks is the perfect, low risk initiation to the growing sheet mask gang.
Gift sets
And if you want to go the easy route, there are trial and gift sets for the Moistfull and the Red Energy lines where you can sample a little bit of everything those lines have to offer.
The Red Energy set contains a full size toner and emulsion, along with travel sizes of the toner, emulsion, essence, and cream, all for only $45.
In the Moistfull line, there's the full size toner and emulsion, and adorable travel sizes of the toner, emulsion, and cream for just $32.
Giving someone the gift of self-care has never been easier. Thanks, Etude House!
What was your first K-beauty skincare product that hooked you? And what are some of your Etude House essentials?
---
Author: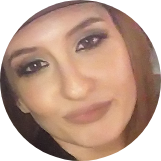 Coco Park
Coco Park is an author, beauty journalist, blogger, podcast host, and all around oddball living in Montreal Quebec with her family. Originally from the southern USA, she worked for several years in the makeup industry as a professional makeup artist and holds a certificate in esthetics. She is a proud member of the Choctaw Nation of Oklahoma. Want to know more? Check her out on the Beauty Beyond Basics podcast, on her blog TheBeautyWolf.com, on Instagram @thebeautywolf, and in her book "Korean Beauty Secrets: A Practical Guide to Cutting-Edge Skincare & Makeup."
---
Comments