5 K-Beauty Products I'm Obsessed With Right Now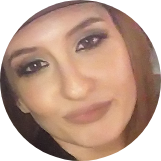 Coco Park
Aug 12, 2017
---
There are the classic, steady, holy grail products that we'll never break up with, and then there are the crushes of the moment that are new and shiny and exciting. Here, 5 K-beauty products I'm obsessed with now.
_____________________________________________________________________
I suffer from fixations.
I mean, I say "suffer," but not really. I thoroughly enjoy my obsessions! So come get obsessed with me — wait, that didn't sound right. Let me try that again: Come join me in my obsessions! You just might find yourself walking away with some new objects to crave.
1. Tension pacts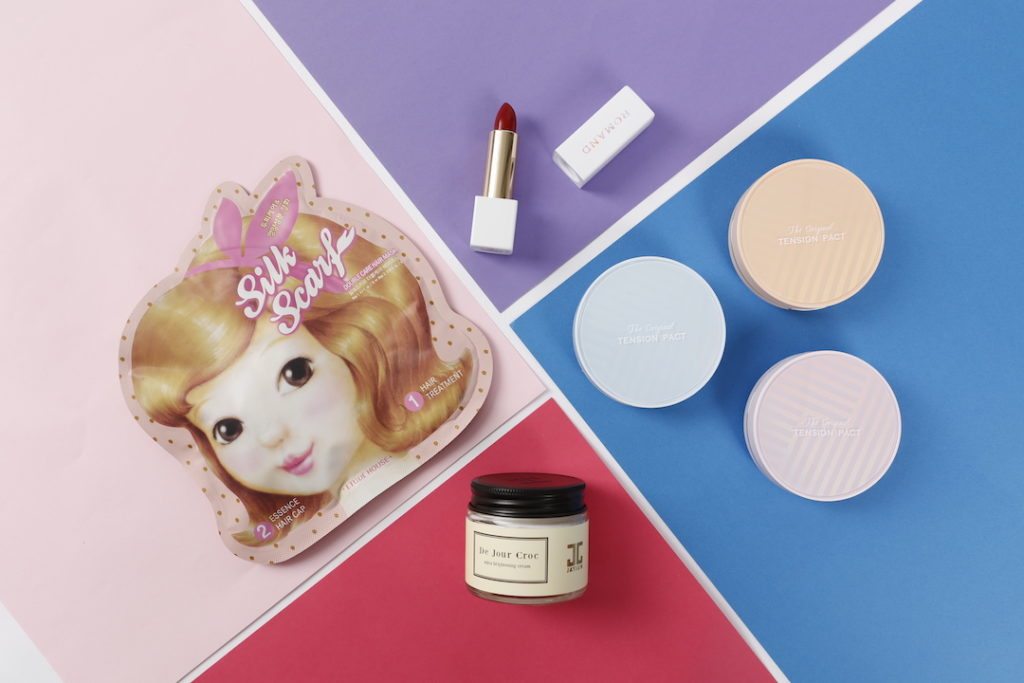 BB cushions, cushion blushers, cushion eyeliners. There are all kinds of cushions. My favorite current iteration is the Tension Pact by Missha. The tension pact is made of a finely woven net instead of the thick sponge that comes to mind when you think BB cushion. The net allows for a more even transfer of product so your application is freakin' flawless. I absolutely love this delivery system, and I wish I could petition the rest of the companies to also come out with more versions of this pact. Luckily, Missha has five different formulations to choose from, and they're all elegant and lovely.
One of my own personal little hacks is using the tiny blending sponges from Sephora and tapping them onto my tension pact for the hard-to-reach corners of my face like my inner eye and around the nose. The tension pact allows a much better transfer onto the mini-blender than the traditional cushions do.
2. Sunscreen sprays
Re-application is as important as initial application when it comes to sunscreen. As soon as it's on, the clock is ticking. If I'm out and about, I don't have time to stop and look in a mirror and reapply. My savior is spray-on sunscreen. You get a fine, even application every single time. And the biggest selling point? It won't mess up your makeup! K-beauty has many excellent sprays at every price point, notably the ones from O HUI, Innisfree, and Re:cipe. They dispense the consistency of hairspray and are just as easy to use. Simply point, spray, and stay protected. They go on clear and dry down almost immediately. What's not to love?
3. Romand Matt Lipstick in Red Carpet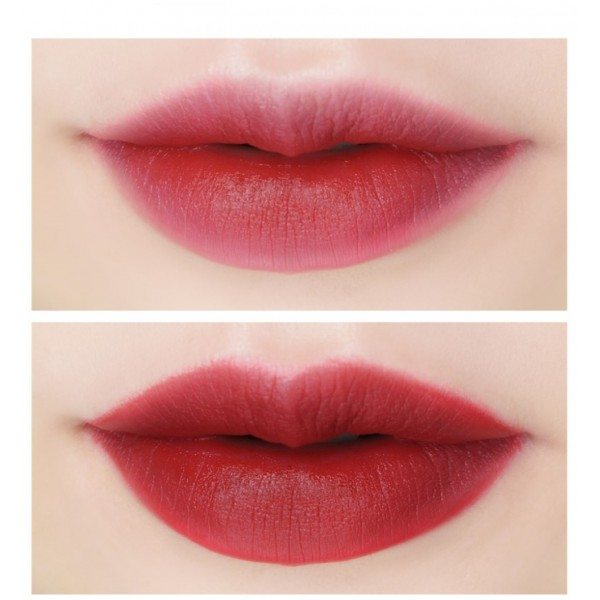 This is my red of reds! A deep, intense, no-fear, screw you, red. This is the red you wear to run into your ex. This is the red you wear to quit your awful job. This is the red you wear that makes the devil himself jealous. There's something so old-school cool about this color and formulation. It reminds me of something the starlets of the Golden Age of Hollywood would have worn in the '40s. I am living for this lipstick — living!
4. Jayjun De Jour Croc Aqua Brightening Cream
I've been sitting on this one for a while, as I can't find any online sources that carry this one. (W2Beauty, maybe we could be the first? ? ) I stumbled upon this cream while shopping at my local K-beauty store. You guys know I am always the first one to slap the weird stuff on my face, and when I saw the words "crocodile oil" on the jar, the purchase was as good as made as far as I was concerned. And yes, it really does contain the oil of crocodiles, which is apparently rich in linolenic and oleic acid. It also contains some awesome and more familiar ingredient favorites such as niacinamide and hyaluronic acid. Our good friend snail extract also makes an appearance in this cream. It reminds me a lot of the Guerisson 9 Complex Cream, which contains horse oil. It moisturizes similarly, but I really prefer this formulation over the Guerisson. It makes my skin baby soft and was a great night cream during the dry winter.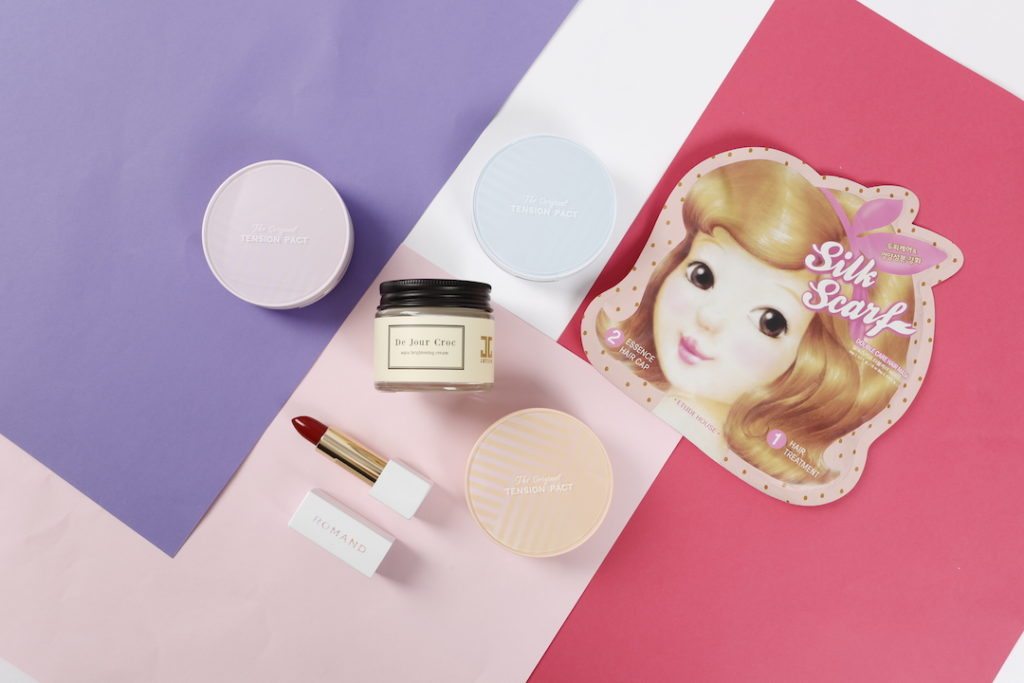 5. Hair masks
With the popularity and awesomeness of sheet masks for your face, is it any wonder that hair masks for your locks are just as amazing? I recently got an ill-advised balayage and made the ends of my hair very, very blonde. Not that the end result wasn't visually pleasing, but texturally, my formerly lustrous hair was now a dry mess. Korean hair masks to the rescue! You wash and condition your hair as usual, then towel dry. After that, you apply the essence from tip to root. (I personally avoid the root and just concentrate on my chemically treated tips.) Then don the provided bonnet (it's a shower cap), and let the product work its magic for 10 to 15 minutes before hopping back into the shower to rinse. My hair is markedly softer and more manageable after the hair mask. They're also very cheap! The Etude House Silk Scarf Double Hair Mask is only about $4. The best hair is soft hair, and this is exactly what this serves up.
Those are my products I'm obsessed with at the moment. What are yours?
---
Author: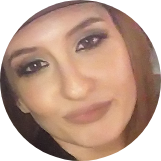 Coco Park
Coco Park is an author, beauty journalist, blogger, podcast host, and all around oddball living in Montreal Quebec with her family. Originally from the southern USA, she worked for several years in the makeup industry as a professional makeup artist and holds a certificate in esthetics. She is a proud member of the Choctaw Nation of Oklahoma. Want to know more? Check her out on the Beauty Beyond Basics podcast, on her blog TheBeautyWolf.com, on Instagram @thebeautywolf, and in her book "Korean Beauty Secrets: A Practical Guide to Cutting-Edge Skincare & Makeup."
---
Comments