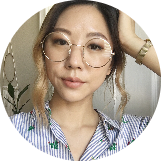 Ruth Kim
Aug 03, 2017
---
From Gigi Hadid and Taylor Swift to a cyborg and living artwork, Korean vlogger transformations are taking beauty to a whole new, wholly surreal level. Disclaimer: You should not totally try this at home.
---
For an up close and personal look at all things K-beauty, get lost down the rabbit hole that is the YouTube beauty blogger-sphere. Whether you're looking for a neutral, dewy look for your everyday or a jaw-dropping makeup metamorphosis, the Korean beauty babes of YouTube run the gamut on makeup tutorials, from videos that will perfect your smoky eye game or have you looking like the next Taylor Swift. With countless YouTubers to add to your queue, we rounded up a few of our favorite must-see Korean beauty bloggers to kick off your makeup marathon.
Risabae
With a quirky personality and often guffaw-inducing humor, Risabae has gained a well-deserved reputation in the Korean beauty world. With over 750,000 subscribers to her channel (that's only less than two years old to date), Risabae is the chameleon of beauty YouTubers who isn't afraid of tackling even the scariest of challenges (watch her Conjuring-inspired transformation, if you dare). Her tutorials include mid-video dance breaks and poker-faced sarcasm, and of course, insanely skilled makeup evolutions that you just have to see to believe. Our favorites include the "dragged face" look and the cartoonish makeup inspired by pop art.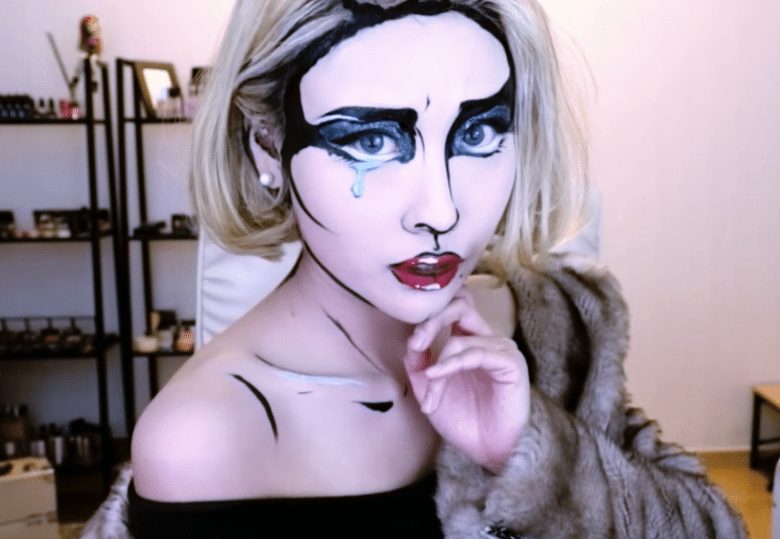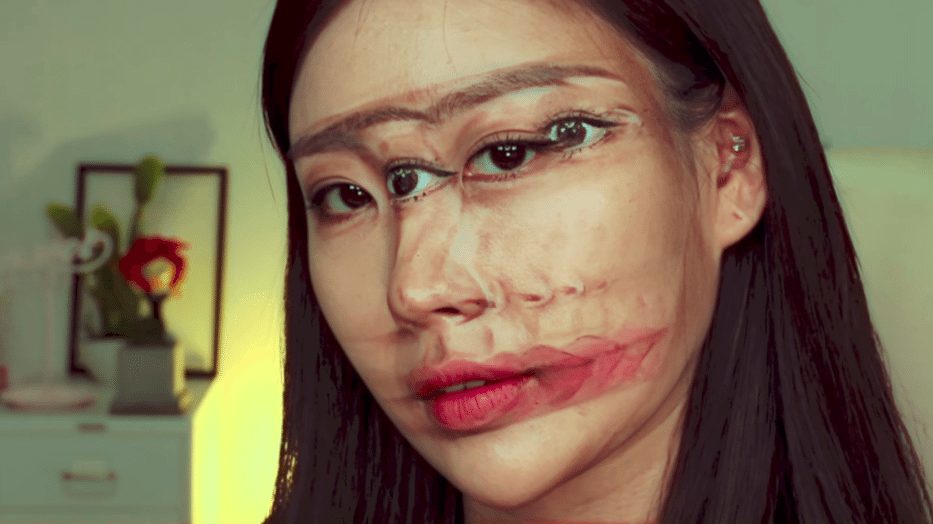 In this video, Risabae reveals the final look of her pop art makeup tutorial. She achieved a flawless, smooth base with the VDL Perfecting Last Foundation.
And in this video, you'll be blown away at Risabae's skill (and speed!) in creating her "dragged face" look.
Pony Makeup
If there's one name you should know in the world of Korean beauty vloggers, it's Pony—and when it comes to makeup, she doesn't horse around. With over 2.3 million (and counting) subscribers to her channel, Park Hye-Min aka Pony notably rose to fame as the formidable CL's personal makeup artist, and has a slew of accomplishments under her makeup belt, including her own cosmetics line and a published book on her work.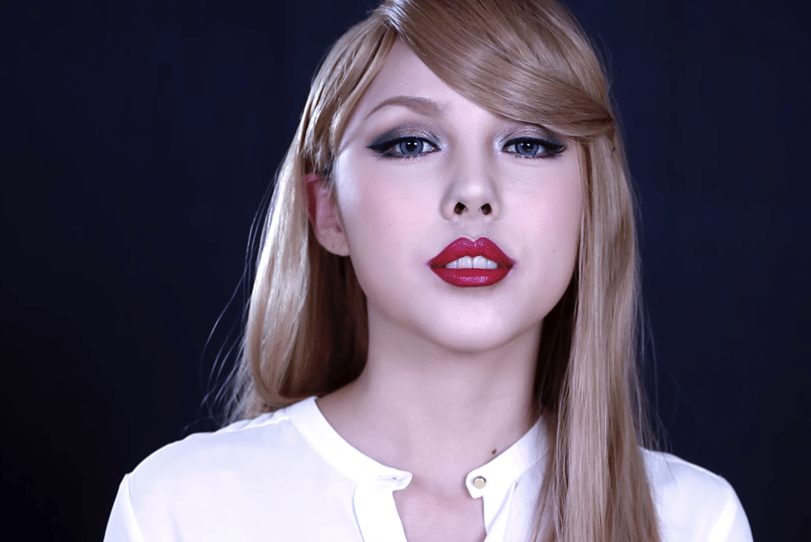 Pony has plenty of chatty GRWM (get-ready-with-me) videos, natural-hued makeup looks, and sponsored content, but the tutorials that take the cake are her celebrity transformations. Her unbelievable about-face into pop star Taylor Swift garnered over 12 million views, while her metamorphosis into plump-lipped Kylie Jenner has a hefty view count of over 3 million — and they're all created with simple tools like the humble Skinfood Wedge Puff Sponge. Watch for yourself and be mesmerized.
Saerom Min
With a smaller audience than Pony or Dayeong, Korean makeup artist Saerom Min is nonetheless a big-time beauty YouTuber in Korea who deserves her spot in the limelight. She has her own blog that features her informative video tutorials as well as more in-depth reviews of the products she uses.
We're loving her makeup transformations into well-known celebrities, including actress and girl group Miss A's Suzy and American fashion model Gigi Hadid. The Gigi-inspired brows alone had us clicking "subscribe."
Dayeong's Beauty Drawing
With gorgeous almond eyes and a narrow face, Dayeong has been gracing the YouTube world with her beauty videos since 2011. Over 200 videos demonstrate her expertise in all things beauty, including product hauls and everyday makeup look tutorials — and don't worry, most of her recent videos have English subtitles. We're smitten with this makeup how-to for Rose Day (May 14th in Korea, a day on which you give and receive roses to and from loved ones), but we're girl-crushing hard on Dayeong's transformation into the evil Mother Gothel from Disney's Tangled, with wrinkles and all.
Have you tried any of these Korean vlogger transformations? Would you even try? Let us know in the comments below!
---
Author: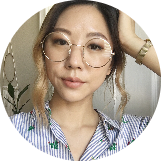 Ruth Kim
Ruth is a 20-something creative with a fixation on black coffee, black boots, and the beautiful black hole that is all things K-beauty. A Southern California native, she loves to share her current skincare favorites and lifestyle inspirations on her Instagram @ruthhlesslyy.
---
Comments