Beauty on the Street: The Different Makeup Looks of Seoul
Seoul is not all about Gangnam style. Different districts have a different feel and aesthetic (and unofficial dress code!). To help you fit in, here's our guide to the various makeup looks of Seoul, from Gangnam to Hongdae to Itaewon.
_____________________________________________________________________
The metropolis of Seoul is home to more than 10 million people. With the fourth largest metropolitan economy in the world, its population density is twice that of New York. Combine that with the approximately 10 million visitors it gets every year, and you've got one crowded metropolis.
But Seoul is not just a big city. There are numerous districts within Seoul, each with its own flavor and style. Gangnam — made famous by Psy's 2012 global hit song — has a definite look and aesthetic, while Hongdae, the area surrounding the artsy Hongik University, can feel like an entirely different world. And then there's Itaewon, a mini United Nations for all the different nationalities and cuisines represented here. Here, we look at the different neighborhoods of Seoul and break down the prevailing beauty looks of each.
Gangnam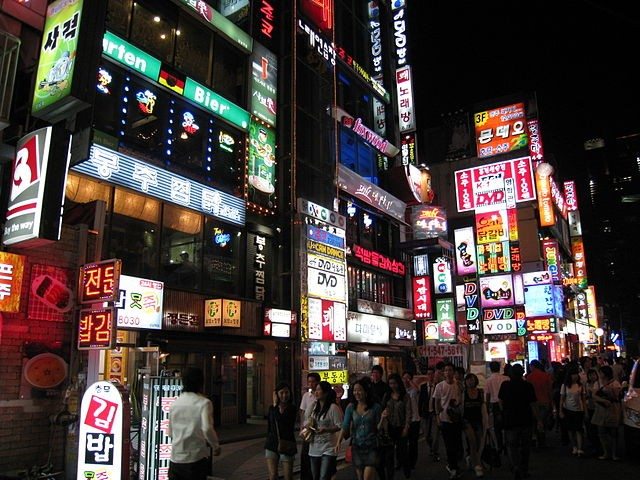 When you think Gangnam, think of the hustle and bustle of New York's Manhattan. In this district, skyscrapers and neon lights prevail, and there is never a shortage of people hustling to get from one place to another. By day, professionals swarm the area, and the action only increases at night.
Gangnam is famous for its luxury boutiques. Think posh, high-end labels like Louis Vuitton, Cartier, and Valentino, as well as Korean designer labels like Steve J & Yoni P. The architecture there is very modern, and buildings sometimes look quite futuristic. The cars you'll see in Gangnam? Porsche, Lamborghini, Maserati. If you want to see how the well-to-do Korean youth spend their time, Gangnam is the place to be.
Of course, Gangnam itself is divided into smaller neighborhoods. There's Cheongdam-dong, the poshest of them all; Apgujeong, where cosmetic surgery clinics reign; and Sinsa-dong, home of the trendy street Garosugil. Each area is known for different things, but all are high-end or global brands. Cheongdam boasts designer boutiques like Gucci, Kenzo, DKNY, and Prada, while Apgujeong and Sinsa's gingko tree-lined Garosugil specialize in local designers with a more artsy sensibility and chic restaurants and bars. Garosugil is also home to many stylish beauty boutiques, including the cult favorite Gentle Monster, Moonshot, and Su:m37.
Check out vlogger Joan Kim's day in Garosugil.
Gangnam's beauty look
 Gangnam beauty celeb icon: Song Hye Kyo Beauty must-haves: Light foundation, a little bit of blush, mascara, and a lip tint.
 Beauty brands: Dior, Romand, Sulwhasoo
It makes sense that the people you see in these areas are very fashion-conscious and take great care in their makeup looks and outfits. Minimalism is the go-to for the well-to-do, and people in Gangnam or Cheongdam dress quite elegantly — no sequins or an overload of makeup here. The Gangnam locals prefer classic looks: ladylike skirts, dresses, high heels for women and suits for men. A designer bag is a must, and jewelry is small and delicate. (Remember, minimalism is key — nothing big or too shiny.)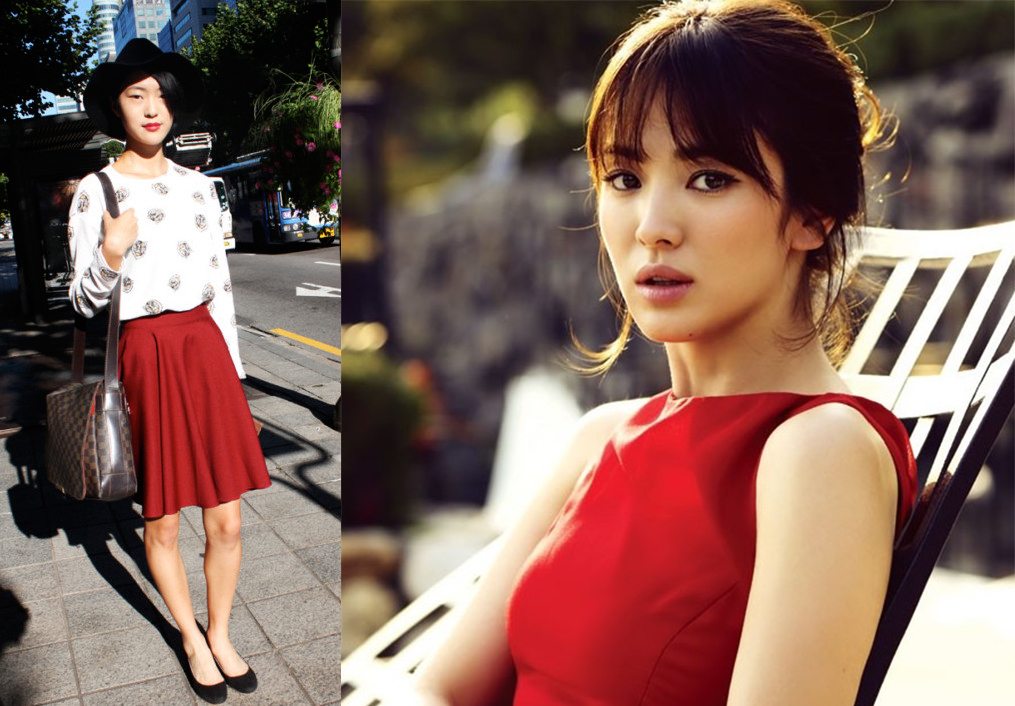 The makeup look for women in Gangnam is similarly classic: natural and chic. The most important aspect of a Gangnam makeup look is perfect skin, a no-makeup makeup look. Unlike in the West, there is no contouring, just a pretty flush in the cheeks. Eye makeup usually includes shimmery eye shadows in pastel tones, with a bit of eyeliner and mascara. Instead of false eyelashes, you'll see a more luxurious version — eyelash extensions. For eyebrows, women in Gangnam prefer lighter shades for a more youthful look. And to complement the natural makeup look, they prefer lip tints for just a hint of color. 
 Hongdae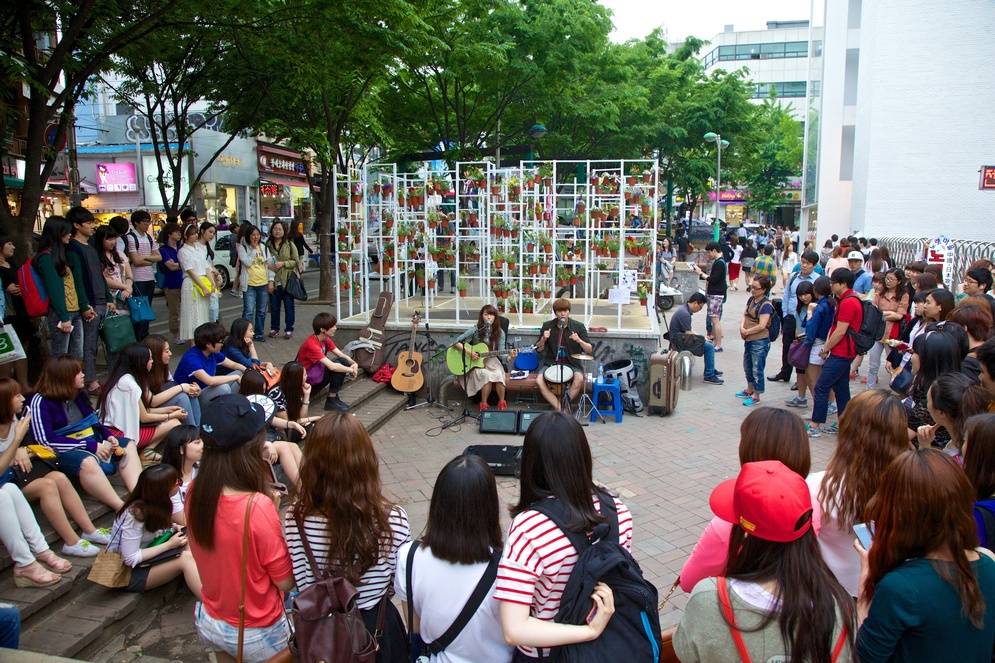 On the other side of the spectrum is Hongdae. If Gangnam, Cheongdam, and Garosugil in Sinsa are areas to sip, stroll, and peruse, then Hongdae is an area to shop, listen to music, and party!
Hongdae is the area surrounding Hongik University, a top architecture and art college in Korea. This area is a haven for people who are into art and music; musicians and artists perform right in the middle of the streets. Because it's essentially a college town, you can find tons of stores and restaurants at affordable prices, as well as no shortage of bars, karaoke, and nightclubs. Life at Hongdae starts when the sun goes down; that's when Hongdae lights up in neon and loud music.
Hongdae's beauty look:
 Hongdae beauty celeb icon: Makeup artist Pony. Beauty must-haves: Bold pops of color, well-defined brows, and bleached hair.
 Beauty brands: 3CE, M.A.C, Too Cool For School
People who love to hang out in Hongdae are eclectic and have their own style. You'll see all sorts of makeup looks and fashion styles here. Young women are often seen in colorful clothing, hats, sneakers, and backpacks.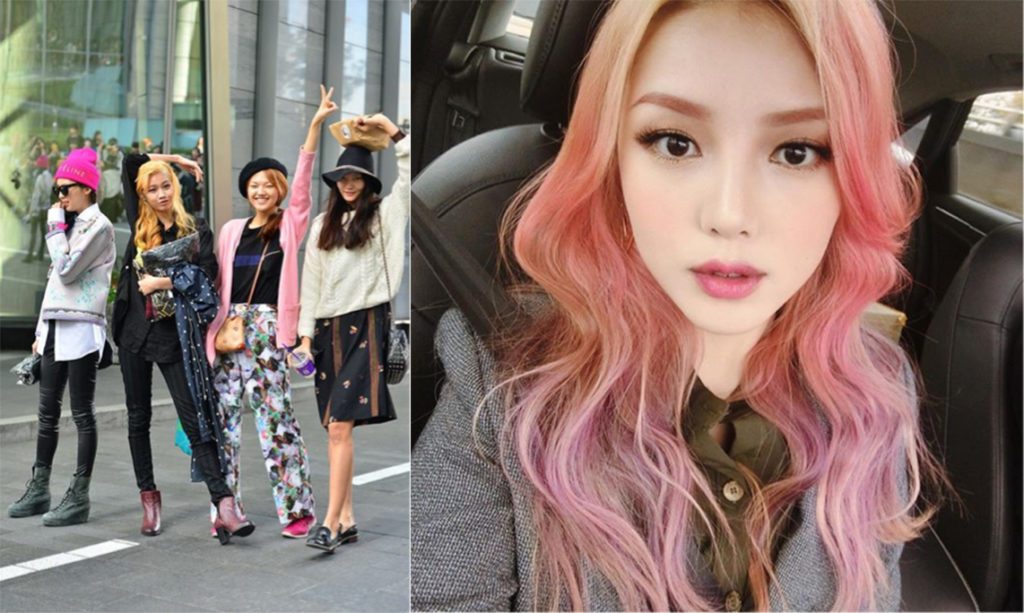 The makeup and hair looks here are also diverse. The typical Hongdae makeup look consists of eyeliner, lots of foundation, and bright lipstick. There's also a lot of false eyelashes, dark lips, and well-defined eyebrows. Women here want to stand out, so bleached hair and bright hair shades abound.
Itaewon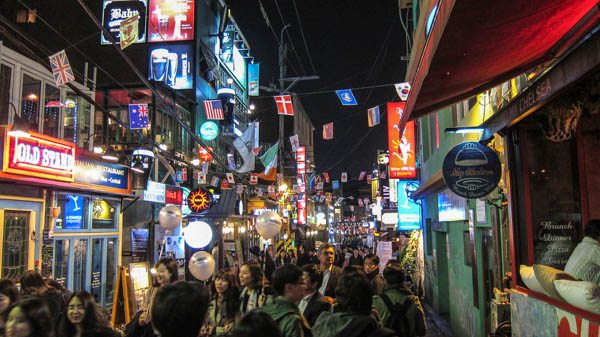 Itaewon is a microcosm of the world. You can find virtually any language and any nationality here, whether it's American, Chinese, Japanese, French, Brazilian, Russian, Turkish, Arabic, Mexican, Indian, or Mongolian. Every store and every restaurant has at least one person who speaks English (or practically any other language that you need). And what Itaewon lacks in designer stores it makes up for in authentic restaurants specializing in cuisine from all over the world. Itaewon is also a spot for nightlife, with plenty of nightclubs and bars catering to foreigners and locals alike.
Itaewon's beauty look:
 Itaewon beauty celeb icon: Jessi Beauty must-haves: False eyelashes, a smoky eye, bright lipstick.
 Beauty brands: Ameli, Tony Moly, Urban Decay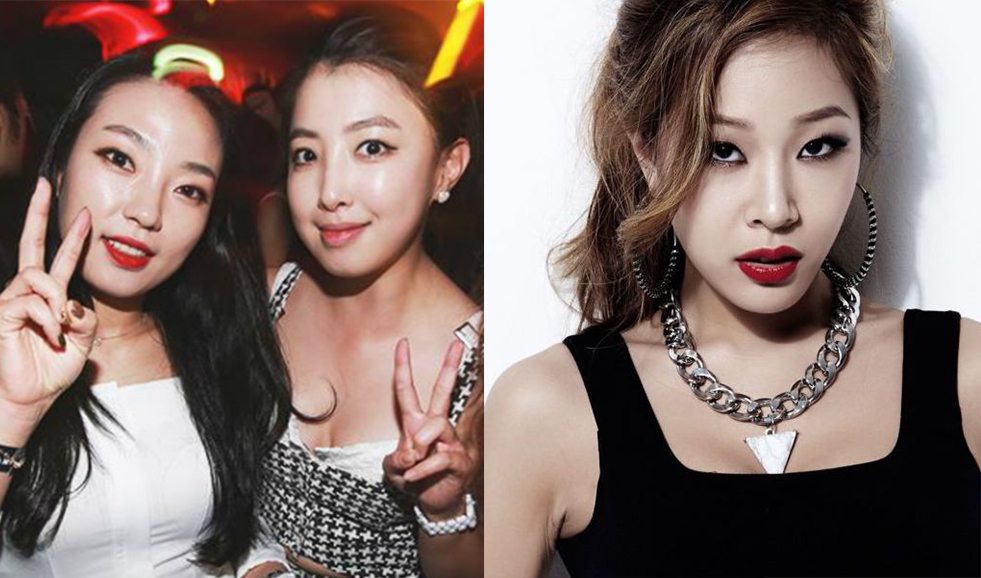 Because a lot of foreigners live and work in Itaewon, you can expect that the makeup looks and style of the people who frequent this area have a strong Western influence, especially if you're going clubbing. False eyelashes, bright lipstick, lots of contouring, and a smoky eye are the norm. Club wear is similar to what you'd find in the West.
Of course, whether you're shopping in Gangnam, partying in Hongdae, or dining in Itaewon, the only real beauty must-haves you need are a bright smile and an open attitude. With those two things, you're guaranteed to fit right in and have a great time.
Have you ever been to these districts in Seoul? Of the different makeup looks of Seoul, where do you think you'd fit in?
---