Take Your Skin to Celeb Level With the Skincare Tips of These 10 K-Pop Idols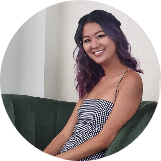 Wendy Chuong
Aug 15, 2017
---
These guys can croon, they can move, and they do skincare like you've never seen. (Slapping, anyone?) What we all can learn from these skincare tips of K-pop idols, not the least of which is: Never let them see you not sheet masking.
---
K-pop boy groups have given us so much, from androgynous fashion to sexy dance moves to cringe-y antics that make us want to stop stanning our biases. But did you ever think they would give you vital skincare tips?
Like female idols, male K-pop idols have to wear heavy layers of makeup that they often sweat under while performing intense dance choreography. But unlike many female idols, they like to keep their routines relatively simple, boiling steps down to the essentials.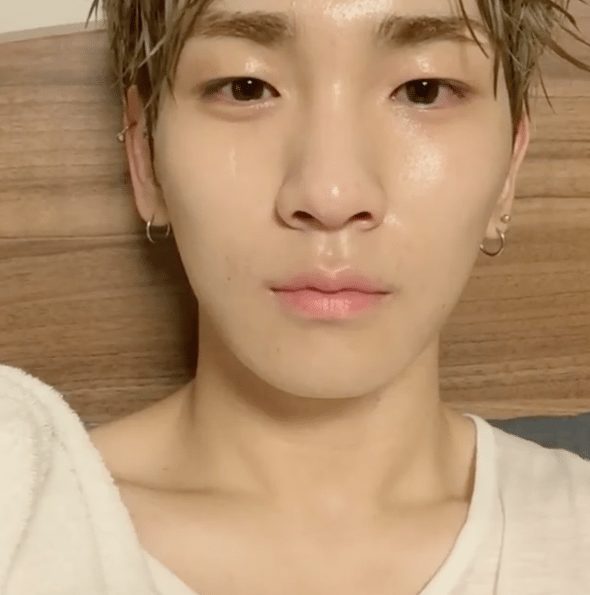 We love that minimalist approach to skincare, especially during the summer. That's why we've gathered some of the best tips from some of our favorite male idols, who prove that skincare and self-care transcend gender and stereotypes. And of course, we're including info on the actual brands they use and their, er, interesting twists on keeping skin looking fresh.
V (aka Taehyung) of BTS
Known for his personal style, suave voice, and quirky personality, Taehyung, who goes by his stage name V, of the boy band BTS hopped on the live broadcasting app V Live from his hotel room recently to show off his pimple and stream his skincare routine for acne-prone skin. Layering toner, pimple cream, and an intensive lotion, V recommended keeping skin highly moisturized, even when breaking out. (Start watching from 4:30 below.)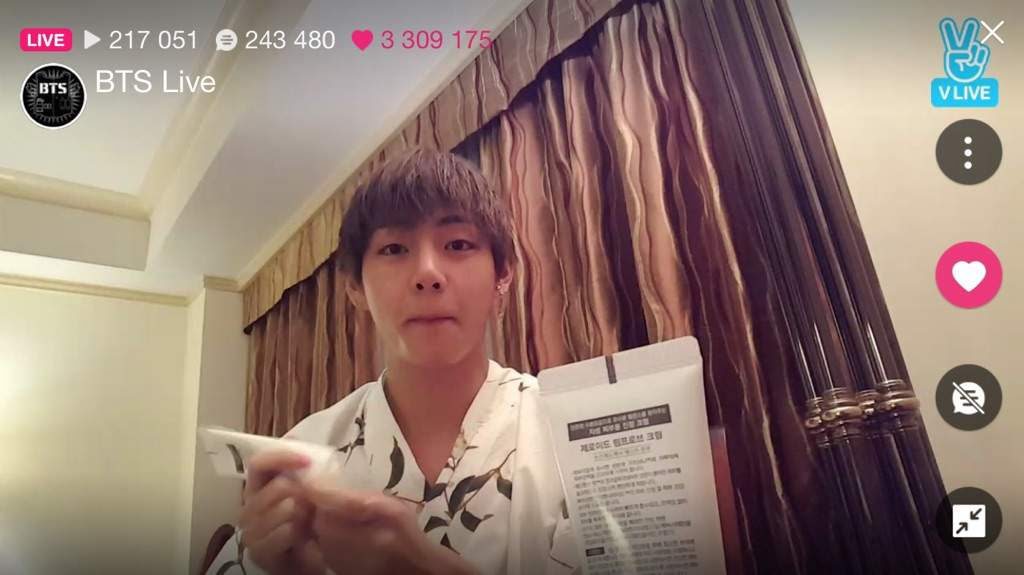 V uses Zeroid, a Korean line of skincare products, recommended by his dermatologist. And he includes his personal tip of slapping all the products on your face as hard and as fast as you can! Who are we to question his methods, when he looks this good barefaced? Slap away!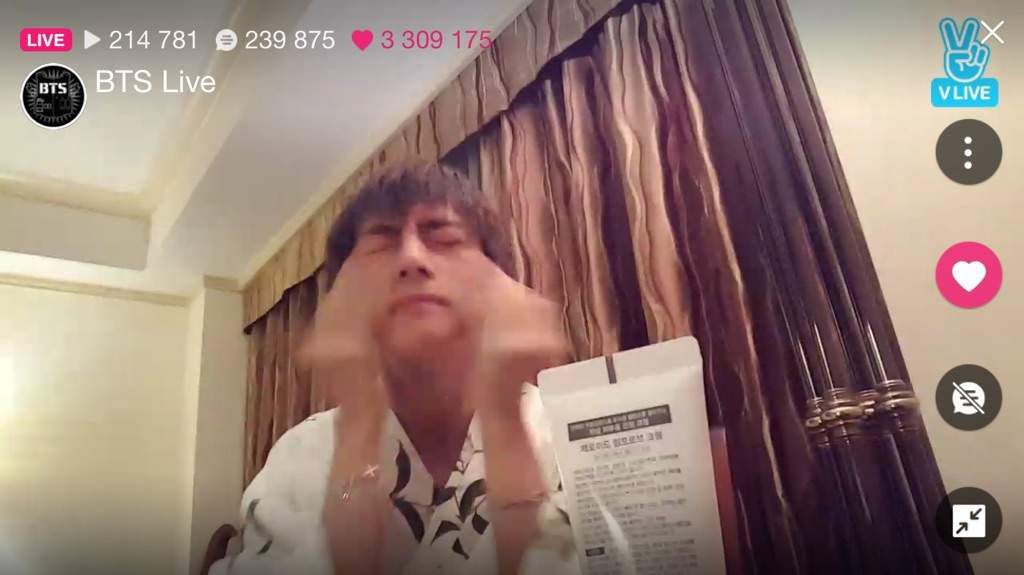 V, Jimin, J-Hope, and Suga of BTS
V isn't the only member of BTS that loves treating his skin. J-Hope and Suga also went on V Live to showcase their favorite Korean skincare product — sheet masks! They use sheet masks to tighten pores and hydrate their skin, repairing the damage caused by wearing heavy makeup for their performances and tours. Sometimes Jimin and V get in on the fun, too, as there are videos of them goofing around in sheet masks circling the Internet.
요즘 이런게 유행한다며?#JIMIN #v#Thanks Dallas pic.twitter.com/4J5Yj3Wo2w

— 방탄소년단 (@BTS_twt) July 19, 2015
J-Hope and Suga are using sheet masks by Mediheal here, and RM has also spoken about his love for these sheet masks. J-Hope likes to spritz a toner on before applying the mask, whereas Suga goes straight for it.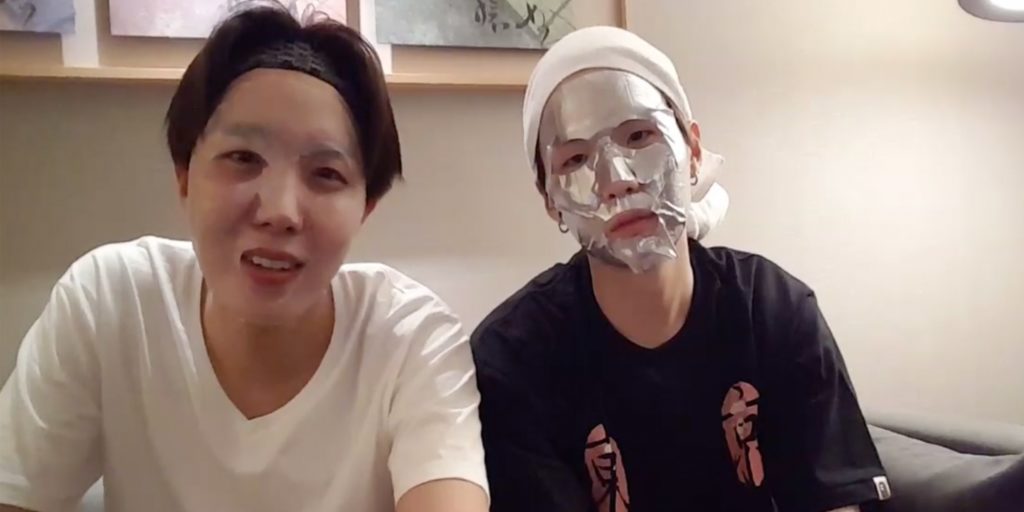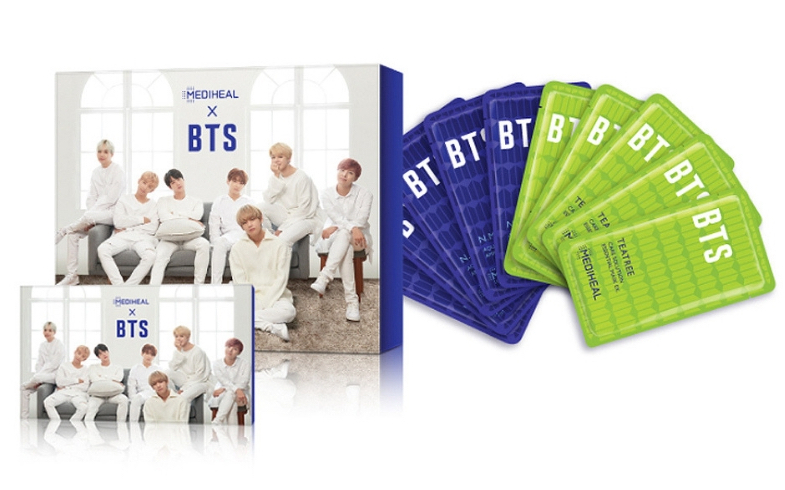 Daesung of Bigbang
Daesung isn't just the power vocalist of power group Bigbang; he's apparently the power cleanser of the group. His tips are so helpful, that even GD has mentioned stealing them. Among Daesung's tips for cleansing your face properly are:
* Wash your hands thoroughly before washing your face.
* Massage skin in the opposite direction of its texture, à la Go Hyun Jung's peach fuzz method.
* Never over-cleanse your skin.
* If you're washing your face in the shower, pretend you're in a commercial and let the water spray onto your face. Um, sort of like this:

Key of SHINee
Key has some of the best skin in the biz. And luckily for us, he took to Instagram to show us all how to use his favorite moisturizer, The Saem's Harakeke Firming Seed Cream. The key — heh — to getting his complexion (other than applying the cream on a damp face) is making weird funny faces while applying your cream. But first he graced us with his perfectly bare face. (And yes, we're a little jealous.) Click play below to see his routine.
He also has no shame in revealing that he, too, suffers from blackheads, as shown in this YouTube video of him using The Saem's Secret Pure Nose Clear Kit.
Baekhyun and Chanyeol of EXO
Two of Exo's barefaced beauties stress how essential cleansing is after every performance. "The first thing to do is wash off the makeup," Chanyeol told the Korea Times recently. Then they apply products that soothe and moisturize the skin. "No matter how busy I am, I never miss doing these two things after removing makeup," said Baekhyun. Thankfully, their line of sheet masks with Nature Republic offers a variety of soothing and moisturizing ingredients like aloe and shea butter.
Kihyun of Monsta X
Kihyun is all about the layering technique, applying toner, serum, and then cream all over the face, neck, and eye area. His skin is enviably supple, and maybe it's due to his technique. Sort of like BTS's V, Kihyun likes to slap and rub the products all over the face, giving his jawline a rough massage (to enhance his bone structure? We'll never know). His hands are moving so fast, they're a blur!
These male idols prove that clean, clear, and fresh skin is an extension of health and happiness that we can all strive to achieve. I know I'm definitely going to incorporate some of their tips. I might try slapping products onto my face instead of patting, who knows.
Let us know which skincare tips of K-pop idols you want to try. And who's your favorite male K-pop group? Let's chat in the comments!
---
Author: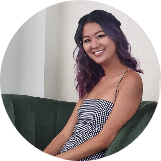 Wendy Chuong
---
Comments