This Is the Moment I Discovered a Holy Grail: Goodal Black Charcoal Masks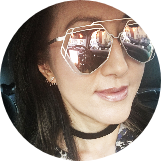 ANNA PARK
Sep 04, 2017
---
Yes, I was skeptical. I knew charcoal had some good purifying benefits. I mean, I like clay masks, so why not charcoal? But little did I know that these Goodal Black Charcoal Masks would not only change the way I saw this trendy ingredient but it would change my skin.
_____________________________________________________________________
There are a few criteria I look for in a sheet mask: ingredients, fit, and of course, how my skin feels afterwards. I don't expect a sheet mask to perform miracles, just like I don't expect my skincare products to work wonders overnight. Skincare is a long-term commitment, not unlike exercising or diet. Eating kale or doing a pushup is only good if you continuously eat kale and do pushups, day after day, year after year.
Of course, that doesn't mean a skincare product can't give you an immediate, albeit temporary, glow or lift or radiance. And if it can do that while providing an endorphin-releasing, sensorially pleasurable experience? Sign me up.
A lot of skincare products I test give me good results. Few give me amazing results. But I tried a sheet mask recently that was not only amazing, it was such a pleasure to use, it's joined my short list of ever-changing HG products.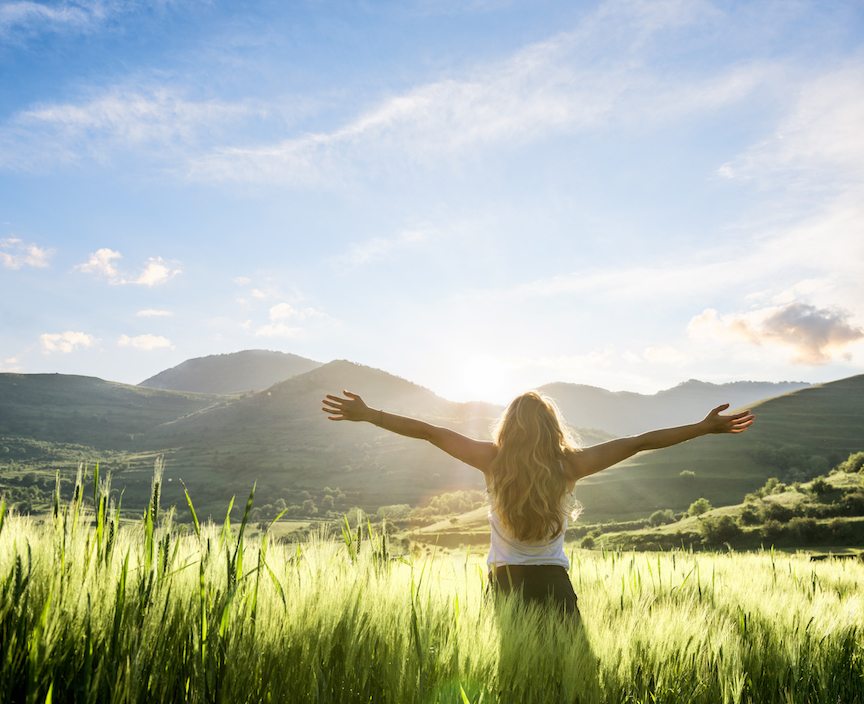 Goodal Black Charcoal Mask Oxygen Radiance — Whitening
The claim:
A sheet mask infused with binchotan, a "specially processed" black charcoal considered the finest of its kind (hence, the inky black color). Charcoal is much sought-after these days as the latest thing for "detoxifying" the body. Traditionally, activated charcoal was taken orally in an effort to flush out accidentally ingested poisons from the body. Similarly, charcoal is believed to draw out impurities like dirt and excess sebum from the skin, acting as a magnet for gunk. The Goodal mask works by drawing out and trapping impurities into the porous surface of the mask. Additional skin-loving ingredients, including help tighten enlarge pores and smooth the skin surface by removing dead skin cells. Jeju oxygen water brightens and moisturizes the skin by oxygenating it with a patented technology.
The ingredients:
In addition to charcoal, other goodies include niacinamide (a personal favorite and the third ingredient), green tea water, tea tree leaf water (another fave), Hinoki cypress water, and aloe vera leaf juice, all within the first half of the ingredient list. The complete list of ingredients is:
Water, Methylpropanediol, Niacinamide, Glycerin, 1,2-Hexanediol, Butylene Glycol, Oxygen (100ppm), Charcoal Powder (100ppm), Camellia Sinensis Leaf Water, Melaleuca Alternifolia (Tea Tree) Leaf Water, Chamaecyparis Obtusa Water, Aloe Barbadensis Leaf Juice, Panthenol, Calcium Pantothenate, Sodium Ascorbyl Phosphate, Tocopheryl Acetate, Pyridoxine HCl, Maltodextrin, Sodium Starch Octenylsuccinate, Silica, Sodium Hyaluronate, Allantoin, Trehalose, PEG-60 Hydrogenated Castor Oil, Carbomer, Tromethamine, Xanthan Gum, Caprylyl Glycol, Disodium EDTA, Ethyhexlglycerin, Phenoxyethanol, Fragrance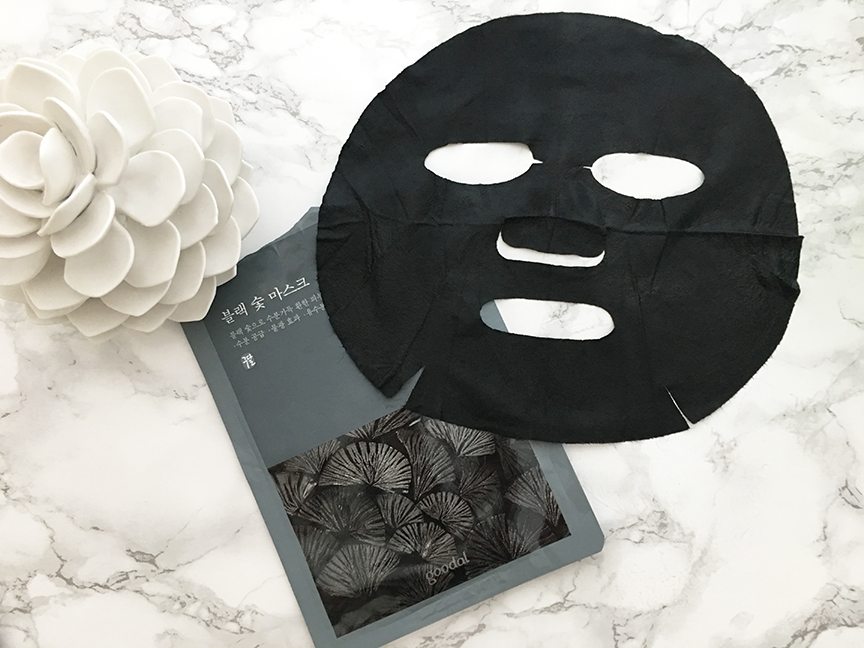 The experience:
This is an inky, pitch-black mask that feels like a fairly weighty microfiber. Regardless, it is truly one of the easiest masks I've ever put on my face. It goes on with such little trouble, glomming onto my face almost instantly, any wrinkles and air bubbles smoothing out with barely any touching up. It's such a pleasure to apply, unlike those thick cotton masks that sit wrinkled and folded on your face no matter how much you adjust. The mask looks as inky and velvety as it feels, and yet it's pleasantly slick as I smooth more essence on top. There's just something to be said for a pleasant sensorial and visual experience.
After 20 minutes, the mask starts to feel like it's tightening up, almost the way a charcoal or clay cream mask does. But when I take off the mask, my skin is as wet as ever. In fact, there is so much essence left in the packaging (a really appealing, thick plastic that makes this mask feel so much more expensive than its $3 price tag) that I can practically drench my whole body with essence. (There's so much viscous serum in this mask, the essence actually squirts out a bit when I first tear it open.)
(A side note about the packaging: I love that the pouch is big enough so I can stick my whole hand in to scoop out the essence. So often I have to scrunch and contort my hand to get it into a sheet mask packaging to get every last bit of essence out — not a deal breaker, but when you have so much choice in sheet masks, it's these details that lean me towards one and not the other.)
My face soaking, it takes a while to pat in all that bouncy, almost jelly-like essence — a good problem to have. But once it's absorbed, the rest of my routine goes on beautifully; it never gets sticky or tacky even though I'm layering like six more treatments on top.
My skin looks glowy, more even and calmed, any redness allayed. After my full routine, my skin feels slightly cooled and just so plush and comfortable without that heavy or overly thick, sticky feeling that some moisturizing masks leave behind.
The best part? My makeup goes on beautifully and the mask's glow-inducing effects last all day, almost to the point where I feel it's a shame to take off my makeup at the end of the day. I'm sold. I immediately go online and order two more 5-packs of the Charcoal mask, much to the chagrin of my ever-burgeoning sheet mask collection.
Goodal Black Charcoal Mask Sparkling Clear Wash Off
Now, after that experience, you might think that there's little chance that a bubbling sheet mask could live up to its radiance-inducing counterpart. And while, yes, little could take the place of my new HG Oxygen Radiance mask, the Sparkling Clear version was rather impressive and is making me take a second look at the whole foaming, bubbling mask category.
The claim:
A super easy to use foaming sheet mask infused with Binchotan black charcoal extract and Chojeong mineral water to clear out blackheads and refine pores with micro bubbles. Similar to the Oxygen Radiance Mask, this sheet mask acts as a magnet for dirt and excess sebum, trapping them in the porous surface of the sheet mask and moisturizing and refining pores with skin-beneficial ingredients. Going one step further than the Oxygen Radiance Mask, this mask is really focused on purging pores of impurities and purifying skin.
The ingredients:
In addition to black charcoal, a veritable orchard of grapefruit, lime, lemon, apple, and orange extracts help to fight free radicals, exfoliate skin, even skin tone, and provide antibacterial benefits, making this a great choice for acne-prone skin. The full ingredients are:
Water, Glycerin, Sodium Cocoyl Apple Amino Acids, Cocamidopropyl Betaine, Dipropylene Glycol, Disiloxane, Methyl Perfluorobutyl Ether, Methyl Perfluoroisobutyl Ether, Butylene Glycol, Water (100ppm), Charcoal Powder (100ppm), Vitis Vinifera (Grape) Fruit Extract, Citrus Aurantifolia (Lime) Fruit Extract, Citrus Limon (Lemon) Fruit Extract, Pyrus Malus (Apple) Fruit Extract, Citrus Aurantium Dulcis (Orange) Fruit Extract, Bambusa Vulgaris Extract, Sodium Chloride, Hydroxyethylcellulose, Disodium EDTA, 1,2-Hexanediol, Ethylhexylglycerin, Ethyl Hexanediol, Phenoxyethanol, Fragrance
The experience:
Full disclosure: I'm not a fad-slash-skintertainment type. I don't have time to waste. I want my skincare to be serious. I want it to work, and I want it to be efficient. I don't do skincare for selfies or social media. I do it for results.
That being said, wow. This mask changed my mind about the possibilities of the foaming-bubbling-sparkling products out there.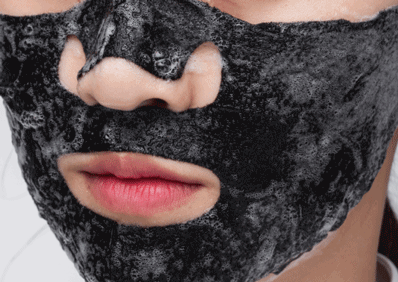 As soon as you open the package, you already see the tiny bubbles all raring to go, so much so they almost seem alive! Seriously, even as I'm handling the mask with my hands to get it on my face, you can see those bubbles already start to foam. And as soon as it's on your face, it gets bubbling like mad. It gets to the point where it starts to partially cover my nostrils (which you can remedy easily — if not elegantly — as demonstrated here), and the edges of the mask tickle my face like crazy.
Side note: I love that this mask only covers the bottom half of your face, from the blackhead-prone nose area to the chin, which is where most hormonal acne breakouts occur. Given how intense the foaming action is, it's a good thing this mask doesn't go anywhere near your eyes — it'd probably blind you and sting like mad. Smart. My colleague Jude Chao agrees: "I think it's much more convenient to package them individually, since there's no need to use bubble masks all the time, and full size jars often go to waste. It has a really nice clarifying effect on my skin!"
After 10 minutes, I look like a bona fide Papa Smurf, and when I remove the mask and massage the foam in, I'm surprised to find that the foam feels like a dense, soft, silky cleanser, not like tiny bubbles or a wimpy foam at all.
Afterwards, my skin looks silky and surprisingly clear, not at all dry or tight. One thing that surprises me is that the small blackheads on my nose suddenly stand out more. I don't know if I never noticed them yesterday, but they look more prominent all of a sudden. I think the mask brought them more to the surface, and I easily extract them with my pore extractor with almost no effort. Wow. This is a great mask for when your skin is congested.
Even better, my skin is less oily all day, my makeup lasts longer, and no drying or tightness at all. Oh, and did I mention that that sore little bump brewing deep within the surface (read: my next hormonal acne breakout) suddenly stops hurting? It totally shrinks and the redness is all but gone. Yeah, I need to give these bubbling masks a second look.
Have you tried the Goodal Black Charcoal Masks or any product with charcoal? How does it work for you? And are you all about skintertainment or just serious skincare? I wanna know!
---
Author: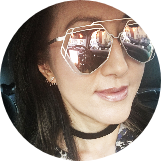 ANNA PARK
She may have started her career as a lawyer, but Anna found her true calling long before that, while poring over the beauty editorials and skincare how-to's in teen magazines. Sure, the ladies at the Estée Lauder counter may have scoffed at her when she asked for an eye cream at the age of 16, but hey, she was just ahead of her time. Today, Anna is a beauty editor, obsessing over skincare ingredients and the Oxford comma. Follow her travels on Instagram at @annanymity.
---
Comments