These 3 Korean Sunscreens Changed the Way I See Sunscreen (& I'm Never Going Back)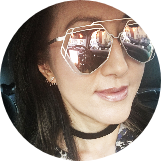 ANNA PARK
Sep 15, 2017
---
After a summer of testing sunscreens, I've learned a few things: Sunscreen doesn't have to be a sticky mess, sunscreen can actually help control my crazy oily T-zone, and I'm never going back to Western sunscreens again. Here, the three Korean sunscreens my combination skin loves right now (and two that were disappointing).
---
Just because September's here, the fashion mags are touting faux fur and layers galore, and kids are back to school doesn't mean you can put the sunscreen away. Because if there's one thing every person with great skin (or striving for great skin) is adamant about, it's sun protection. Every. Single. Day. Jude Chao applies hers in "generous quantities." Coco Park is known to carry two to three spray sunscreens with her at all times. Michelle Wong of Lab Muffin reapplies sunscreen by "smooshing" it on her face and then redoing powder and blush on top.
And yet, oh the woes of finding the right sunscreen! What's avobenzone and is it stable? Should I go physical, mineral, organic, inorganic, chemical (and what's the difference)? What's a nanoparticle and does this have it?
Beyond the technical, we ask a lot of our sunscreens: Give us full UVA and UVB protection, moisturize our skin but don't leave it shiny or greasy, don't leave a white cast, and oh, and make sure to serve it up with a hefty side of antioxidants. In the States, finding a sunscreen that will actually do all this feels akin to searching for El Dorado or the Loch Ness Monster or, for that matter, those perfect pair of jeans. As for myself, add to that my crazy oily T-zone — and no, I don't mean "oh, my skin looks dewy at 3 pm every day" oily; I mean oil-slick, Exxon Valdez-worthy, blind everyone in sight, bad teenage level oily — and you can see why sunscreen is not exactly my favorite step in my skincare regimen.
Until this past summer.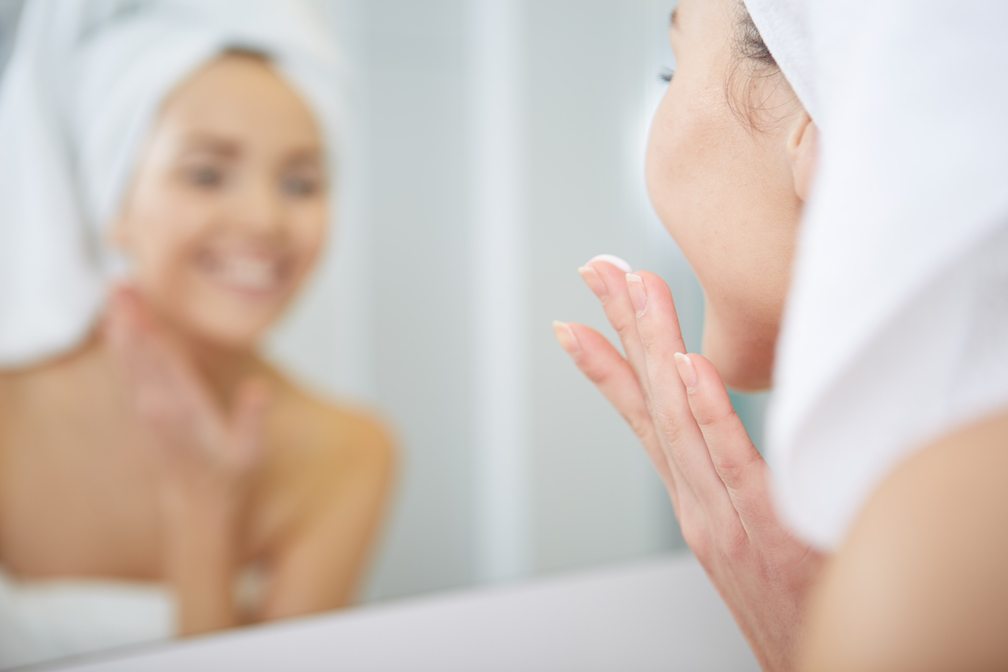 As a beauty editor, I've tried my share of sunscreens over the years, mostly from Western and big name brands like Clarins, La Roche-Posay, and Shiseido. Surprisingly, though, I'd never tried a Korean sunscreen. But this past summer, I got the chance to try a half dozen sunscreens from Korean brands, as well as the insider-coveted Bioré UV Aqua Rich Watery Essence. What I discovered is that not only are these sunscreens generally much more affordable than the high-end brands I'd been using, their textures, finishes, and antioxidant-laden formulas often surpassed those of their Western counterparts. Now, that's not to say that all Korean sunscreens are better (there are two in particular that were disappointing — keep reading to find out which two). But the ones that were good were so good, they're the reasons why I'll probably never go back to Western sunscreens again.
Innisfree Daily UV Protection Cream No Sebum SPF 35/PA+++
To prove just how much YMMV (your mileage may vary) in beauty, consider my colleague Jude Chao's assessment of one of my big sunscreen finds of the summer:
"The Innisfree Daily UV Protection Cream (No Sebum) gives me gray cast for days. Innisfree isn't kidding about 'no sebum,' either. This sunscreen sucks all the moisture, glow, happiness, and life out of my skin, even when used over a heavy moisturizer."
(I love that quote. It makes me laugh every time.)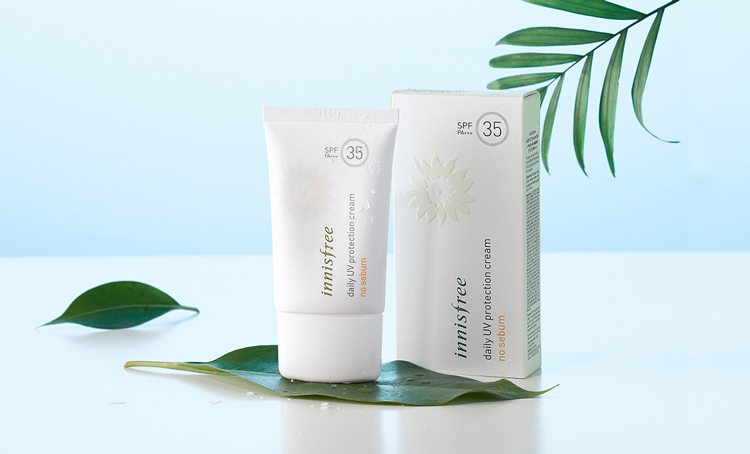 To some extent, I totally agree with Jude — this mineral sunscreen sucks all the oil out of your skin, so if you have dry or even normal skin, beware. However, for a greaseball like me, the Innisfree No Sebum sunscreen has forever changed my T-zone in the summertime. No more blotting every half hour. My makeup doesn't disappear by midday. In fact, I don't even have to check my makeup until lunchtime because I'm pretty confident that everything's still in place.
However, I didn't feel so enamored with the Innisfree No Sebum at first. Through trial and error, I figured out the best way to apply this sunscreen. Because while its porous powders are awesome at keeping my oily T-zone merely dewy and not dripping, it's temperamental and you need to know how to apply it correctly. So here's how I do it:
1. First, only use this sunscreen where you're truly oily. Like Jude said, it really will suck all the oil out of your face, so if you have combination skin, use a different sunscreen for your cheeks. (See below for my favorite sunscreen for my cheeks.)
2. Apply small amounts at a time. I usually squeeze out a quarter-size (or these days, "fat cherry") amount for my entire face, but with Innisfree No Sebum, I dole out small pea-sized amounts at a time. I apply one dollop on my chin, another on my nose and between my brows. If you feel like that's not enough sunscreen for those areas, reapply in thin layers.
3. Smooth it on — don't pat! I usually pat my sunscreen on (see here why), but with this sunscreen, you have to smooth, never pat. Pat and you'll get a patchy mess, with tiny white bits filling up your pores until you have tiny white dots all over your face. Not a good look.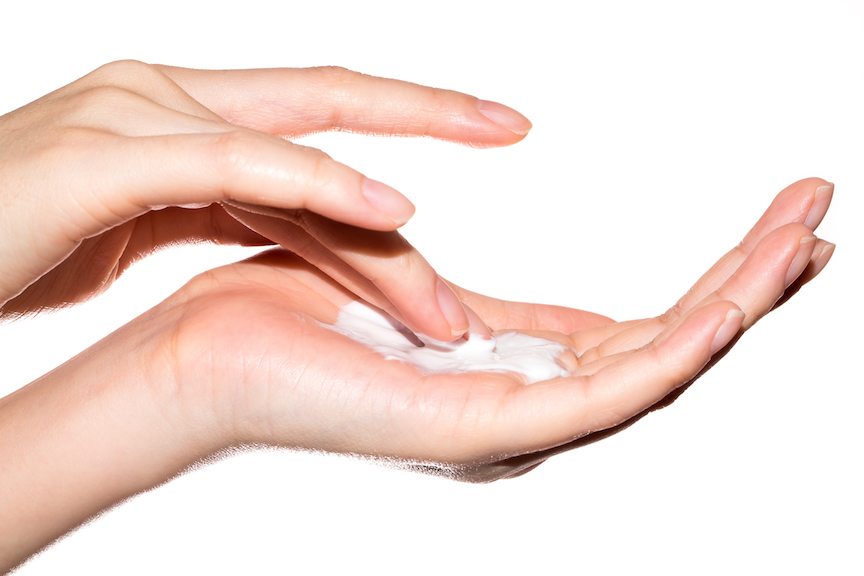 4. Let the sunscreen dry for a good five to 10 minutes before moving on to makeup.
5. Don't wear primer, at least not over the Innisfree No Sebum. The sunscreen's got a good amount of silicone already (dimethicone and cyclopentasiloxane), which is also usually in face primers for oily skin, so you don't really need another one. In any event, if you do try to apply a primer over this sunscreen, you'll end up with another patchy, pill-y mess, as the primer seems to disturb the smooth layer of oil-absorbing powder particles you just applied.
6. Finally, pat on your foundation, concealer, or cushion on top. I generally use a cushion compact for my base makeup, and it goes on beautifully on top of the Innisfree No Sebum. I've never tried a makeup brush on top of this sunscreen, but I would imagine that any brushing or swiping motion would again disturb that smooth layer of sun protection.
Let me reiterate: You should not be using this sunscreen unless you have oily skin. And I mean, really oily skin. No Western brand sebum-absorbing product has ever worked for me in the past — no primer, no moisturizer, no foundation, no powder — until this sunscreen. It literally keeps my T-zone shine-minimized for a good five hours or more. (I can't say shine-free — nothing is that good — but then again, a bit of dewiness looks more natural, so I prefer the finish.)
Swanicoco Bio Cool Mint Sun Gel SPF 50+/PA+++
I had heard so much about the Bioré UV Aqua Rich Watery Essence, that Japanese sunscreen with the hardcore AB blogger following that you can only get on Amazon, so when a new Japanese cosmetic store opened up next to my house, I immediately snapped it up. And while yes, this sunscreen feels like you have absolutely nothing on your face and definitely leaves no white cast whatsoever (how could it? The thing reeks of alcohol, the second ingredient after water), it also leaves no glow anywhere in sight. In fact, after trying the Bioré, I decided I like a little shine in my sunscreen because that completely matte finish only serves to emphasize my dark spots and blotchiness.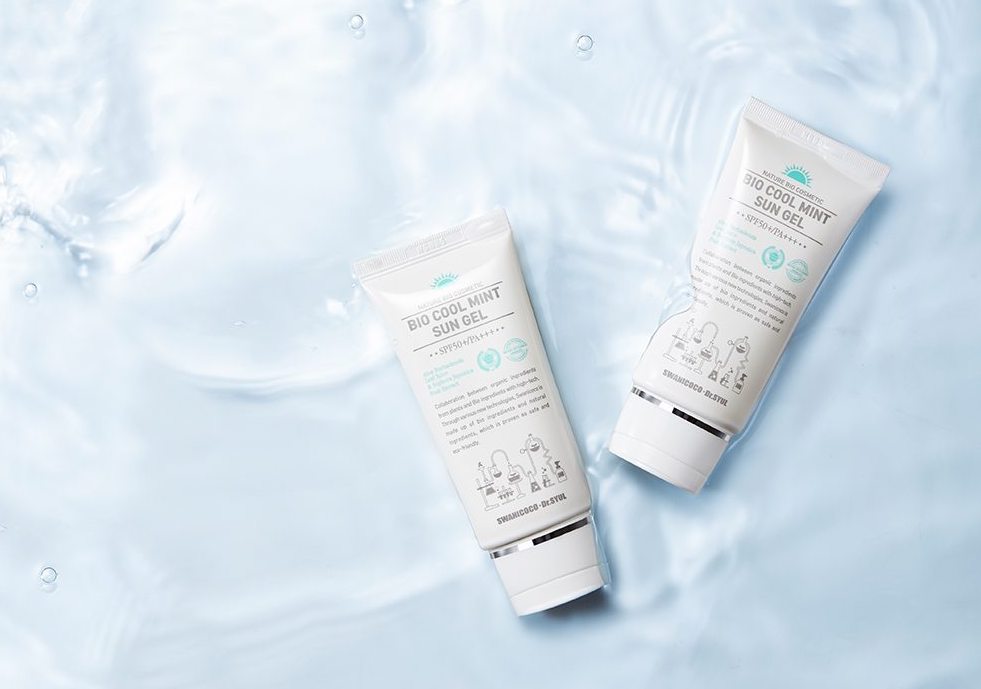 Enter Swanicoco's Bio Cool Mint Sun Gel SPF 50+/PA+++ ($29). Yes, this also has alcohol in the ingredient list (third), but it doesn't smell like it (true to its name, it has a slight mint scent). It's opaque white in color but with more of a creamy gel or thick essence texture that's actually quite watery. It feels cool to the touch and practically dissolves into the skin upon contact. The finish is a bit shiny but nothing that can't be covered with a cushion or foundation.
The most impressive part is after six to seven hours, I only needed to blot my face twice and my T-zone doesn't look like it's dripping in cooking oil like it normally does. The cushion has broken up a bit on my chin, but that's par for the course, and it's actually not as bad as it usually is. The rest of my skin looks like I just applied my makeup, even without my makeup fixing spray. And despite the alcohol, my skin did not feel dry at all. (To be fair, my skin didn't feel dry with the Bioré UV, either.)
And while the Swanicoco Bio Cool Mint Sun Gel is more expensive than the Bioré UV (which goes for about $10), I prefer the former for its antioxidant-rich ingredient list, including its base of aloe leaf juice (rather than water), the science-backed brightening ingredient niacinamide (high up on the list), and tocopherol acetate (a form of vitamin E). After all, dermatologists always recommend pairing sunscreen with antioxidants for the fullest protection from damaging UV rays, and if I'm going to slather on a sunscreen, I might as well maximize my skin benefits.
Eclado Oil Free Sun Cream SPF 40/PA++
I have to say, I come back to this sunscreen again and again. It doesn't have any specific oil-absorbing properties, so I generally use this only on my cheeks, but it's so light and easy, it's almost a joy to apply. (I say "almost" because unlike essences and face mists, I just can't consider sunscreen ever something I just love applying.)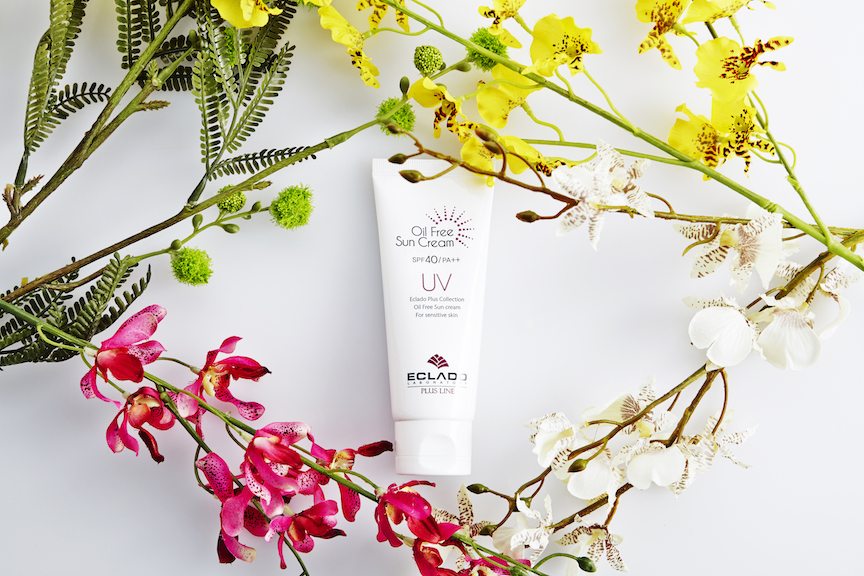 That being said, this sunscreen feels more like a water cream than a sunscreen, in both texture and moisturization. It comes out of the tube looking like a legit opaque cream, but as soon as you apply it, it melts into a watery texture, cooling skin on contact. It absorbs pretty quickly and never even comes close to leaving a white cast. The finish is never overly sticky and while it's not matte by any means, it does leave my skin feeling moisturized all day. (For photos of its texture and finish, check out ThatxxRin's review here.)
Even more, I love that this sunscreen is boosted with sodium hyaluronate (the salt form of hyaluronic acid), antioxidants like Portulaca oleracea and licorice root extracts, and skin cell turnover-boosting allantoin (albeit in the latter half of the ingredient list).
And two that didn't work for me
Unfortunately, I really wanted to like these two sunscreens. Their names,  descriptions, and prices sounded so promising. A green tea and tea tree-infused sunscreen that is also oil- and sweat-proof? A no sebum sunscreen with aloe and the highest UV protection that's also watery? And all for under $17? Sign me up!
Until I signed up and, to quote my colleague Jude, they sucked all the "glow, happiness, and life out of my skin."
Missha All Around Safe Block Sebum Zero Sun SPF 50+/PA+++
This sunscreen ($11) may have had good oil control, but I couldn't tell because any excess sebum was obscured by the serious white cast and clumps of tiny white dots everywhere as the sunscreen pooled in my pores, making them look even bigger than they already are. The application of this sunscreen is also a challenge. There's a lack of "slip" — in fact, the texture has an odd feeling of "grip" that's not necessarily stickiness or tackiness. I really felt that lack of slip when I went to apply my primer on top of the sunscreen — I couldn't swipe it on and had to resort to patting it on, that's how little slip there was. I just couldn't bring myself to try this sunscreen a second time.
Skinfood Aloe Watery Sun No Sebum SPF 50+/PA+++
OK, admittedly, this sunscreen wasn't as bad as the Missha Sebum Zero, but given how it looked on paper, I was really disappointed. This hybrid mineral-chemical sunscreen ($16.50) is loaded with all sorts of antioxidants, including 10% aloe vera, my favorite Centella asiatica extract, and Portulaca oleracea extract. It also goes on quite smoothly, melting right in with a light finish and no white cast whatsoever, all without the use of alcohol. That's great for your average sunscreen, but this one has "No Sebum" in the name, so my expectations were a bit different. And I can tell you, there was plenty of sebum to be seen when I tested this sunscreen. Oil control? Not really. I'd say this sunscreen is probably more suited for someone bordering on normal to oily skin.
Have you tried the Skinfood Aloe Water Sun No Sebum or any of the other Korean sunscreens I mentioned? What'd you think? And what sunscreens are your go-to's right now, and which ones were utter fails? I love discovering new Korean sunscreens, so let me know!
Since this article ran, the winning recommendation by Beauty Advisors (aestheticians, makeup artists, and beauty professionals) for best sunscreen is the Eclado Oil Free Sunscreen.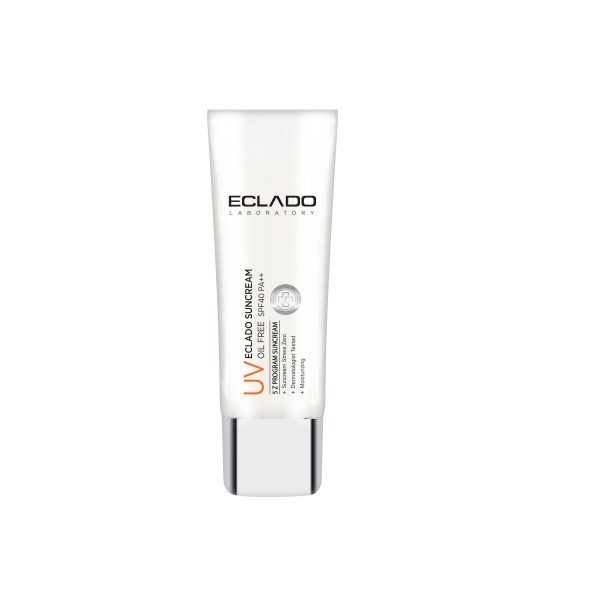 ---
Author: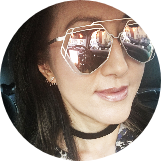 ANNA PARK
She may have started her career as a lawyer, but Anna found her true calling long before that, while poring over the beauty editorials and skincare how-to's in teen magazines. Sure, the ladies at the Estée Lauder counter may have scoffed at her when she asked for an eye cream at the age of 16, but hey, she was just ahead of her time. Today, Anna is a beauty editor, obsessing over skincare ingredients and the Oxford comma. Follow her travels on Instagram at @annanymity.
---
Comments