Oily Skin Budget Buys That Won't Break the Bank (Oh, and They Help Fight Acne, Too)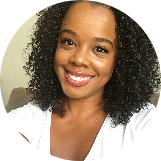 Sheryll Donerson
Sep 29, 2017
---
Dealing with oily skin and acne is bad enough without going broke in the pursuit of clear skin. Here, contributing editor Sheryll Donerson shares her skin story and the oily skin budget buys she relies on to balance and clear her complexion.
_____________________________________________________________________
When looking for a K-beauty routine, knowing your skin type is the majority of the battle. I have oily, acne-prone skin that takes a lot of time, patience, and hard work to maintain. I've tried a lot of products and wanted to share with you my favorite buys that won't hurt your precious wallet. I know we all work hard for our coins, so trust me, these products are totally worth it.
My oily skin story
Oily skin has been a part of my life for as long as I can remember. I didn't develop acne until my mid-20s, but I always had issues with large pores, my makeup sliding off and my skin looking extremely shiny by midday (all signs of oily skin, BTW).
Treating and selecting products that work for my oily skin type took a lot of trial and error. There was once a time that I used ridiculously harsh acne cleansers *coughneutrogenaandnoxemacough* and didn't even moisturize afterwards. The HORROR. No wonder my skin was a wreck in my mid-20s.
Currently, I live in extremely humid Atlanta, Georgia, where I've been having to constantly and consistently tame and control my oily skin and acne. It's been a struggle, but my tried and true methods and products have been working wonders for me.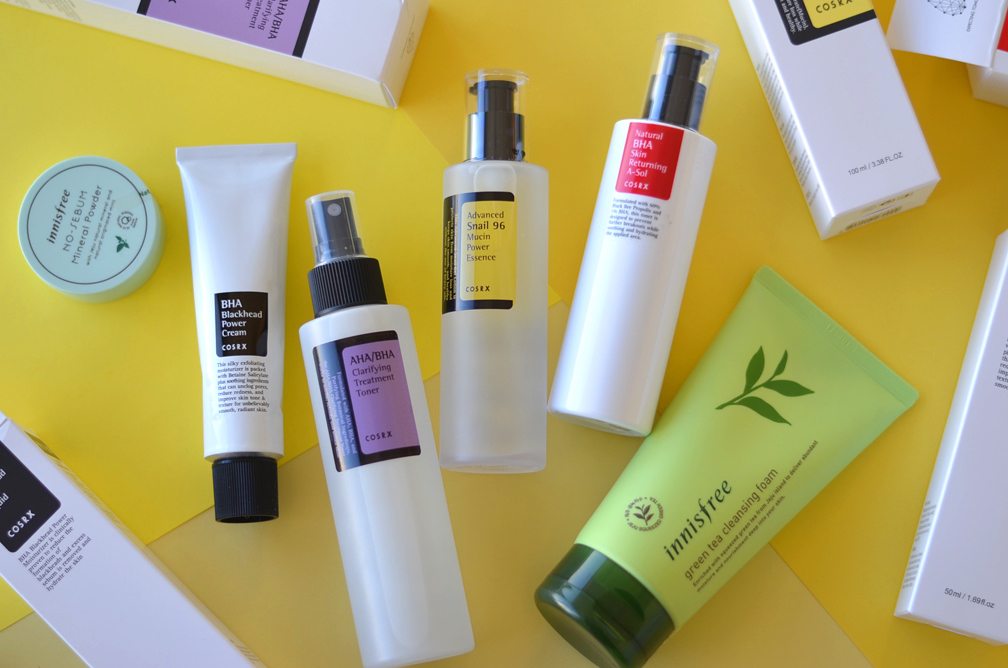 What to buy for oily skin
Contrary to popular belief, oily skin needs hydration. It's key in balancing and treating oily skin. Skipping out on hydrating and moisturizing your skin only leads it to produce more oil, which is the complete opposite of what you want.
And unfortunately, sometimes your oiliness will never really go away completely. I have mountain of oil blotting sheets (a must have for oily skin) and carry them everywhere with me. Sometimes you just have to embrace it and work with what your momma gave you!
When shopping for products suitable for oily skin, look for gel or lightweight water-based formulations that hydrate without the heaviness of typical creams and moisturizers. I also always add in a BHA product every other day to help "unglue" the built-up dead skin cells and oil that is trapped in my pores. Using a BHA will help tremendously in achieving balanced skin that produces minimal oil and has a healthy, glowy look.
When looking for products that won't break the bank, I tend to flock towards Korean road shop staples such as Innisfree, Nature Republic, Etude House, and the (relatively) new babe on the block COSRX. All the products I mention below have all been properly used and vetted by me, so you know it's real. Some categories have more than one option, so you can pick and choose what you're more interested in.
Read on for my budget buys!
Cleansing oil/makeup remover
Innisfree Green Tea Balancing Cleansing Oil, $20
This cleansing oil emulsifies wonderfully and removes all makeup without irritation.
Innisfree Apple Seed Lip and Eye Makeup Remover Tissues, $4.50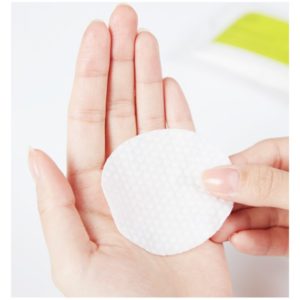 These easy-to-use pads remove stubborn waterproof eye makeup and liquid lipsticks with ease. Plus they smell amazing!
Foaming cleanser
COSRX Low pH Good Morning Gel Cleanser, $11.60
This is my go-to cleanser. It's low pH formula ensures your skin stays balanced while not stripping the skin.
Toner
COSRX AHA/BHA Clarifying Treatment Toner, $16.47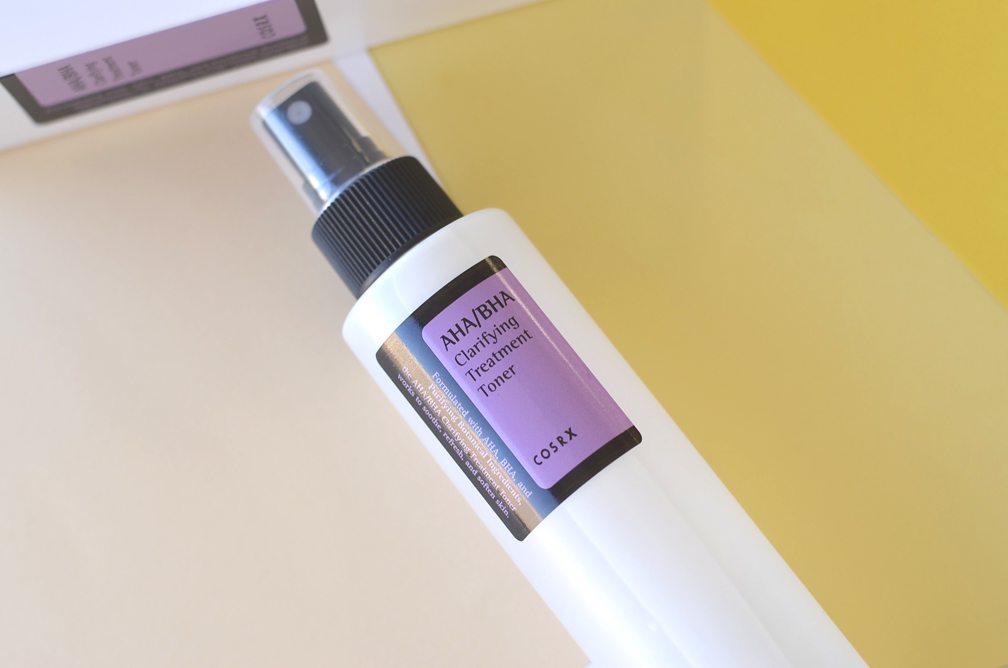 This toner contains both AHA and BHA ingredients, beneficial for gentle exfoliation.
Exfoliators
COSRX BHA Blackhead Power Liquid, $18
HOLY GRAIL ALERT. If there's one thing to get, it's this. It leaves my skin soft, glowing, and breakout free. Perfect for balancing oily skin.
Neogen Bio Peel Gauze Peeling Wine, $27
I love these AHA soaked pads for exfoliation. Use them after a BHA product for best results!
A'Pieu Aqua Peeling Cotton Swab Intensive, $3.00/1pc
These AHA/BHA swabs are great for traveling. You don't have to worry about the 3 oz liquid rule AND they are ridiculously effective at reducing spots and brightening the skin.
Serum/essence
COSRX Natural BHA Skin Returning A-Sol, $19.99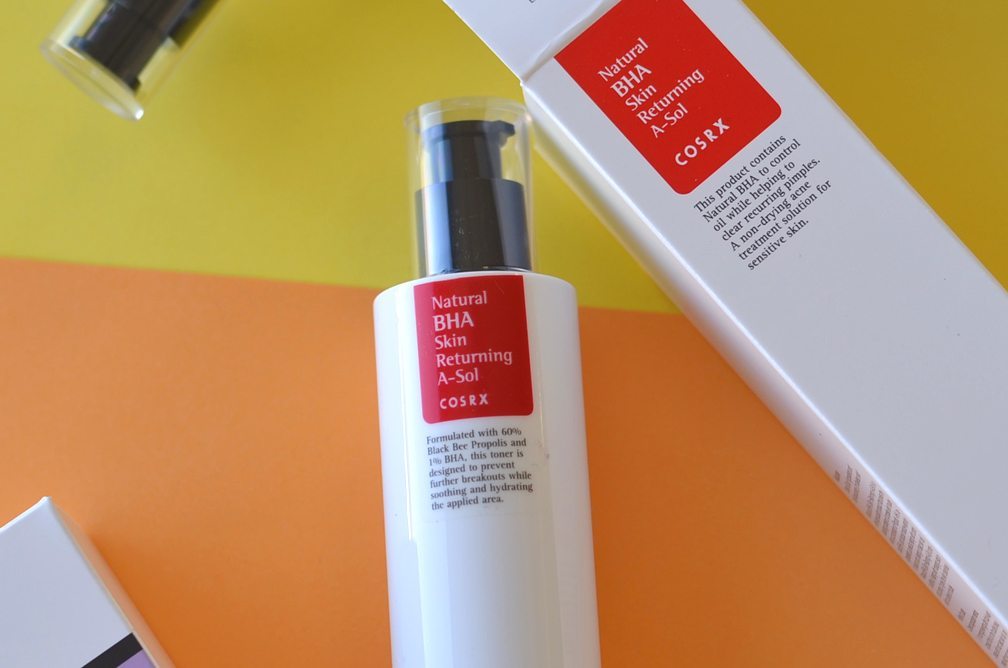 This is a hydrating AND exfoliating essence that helps to both prevent and combat breakouts and oily skin. It's my favorite for that time of the month.
COSRX Advanced Snail Mucin Power Essence, $20.96
via GIPHY
Snail mucin is known for its healing and soothing properties. I love to use this after exfoliating to help soothe and hydrate my skin.
Sheet mask
Innisfree Skin Clinic BHA mask, $2
A no-frills, but effective BHA mask. I love to use these when my skin needs a bit of TLC.
Leaders Insolution AC Dressing Skin Clinic Mask, $4.96
This mask is perfect for calming breakouts and fading that pesky hyperpigmentation. It also helps to balance oil production and retain moisture.
Emulsion or lightweight moisturizer
Nature Republic Super Aqua Max Fresh Watery Cream, $17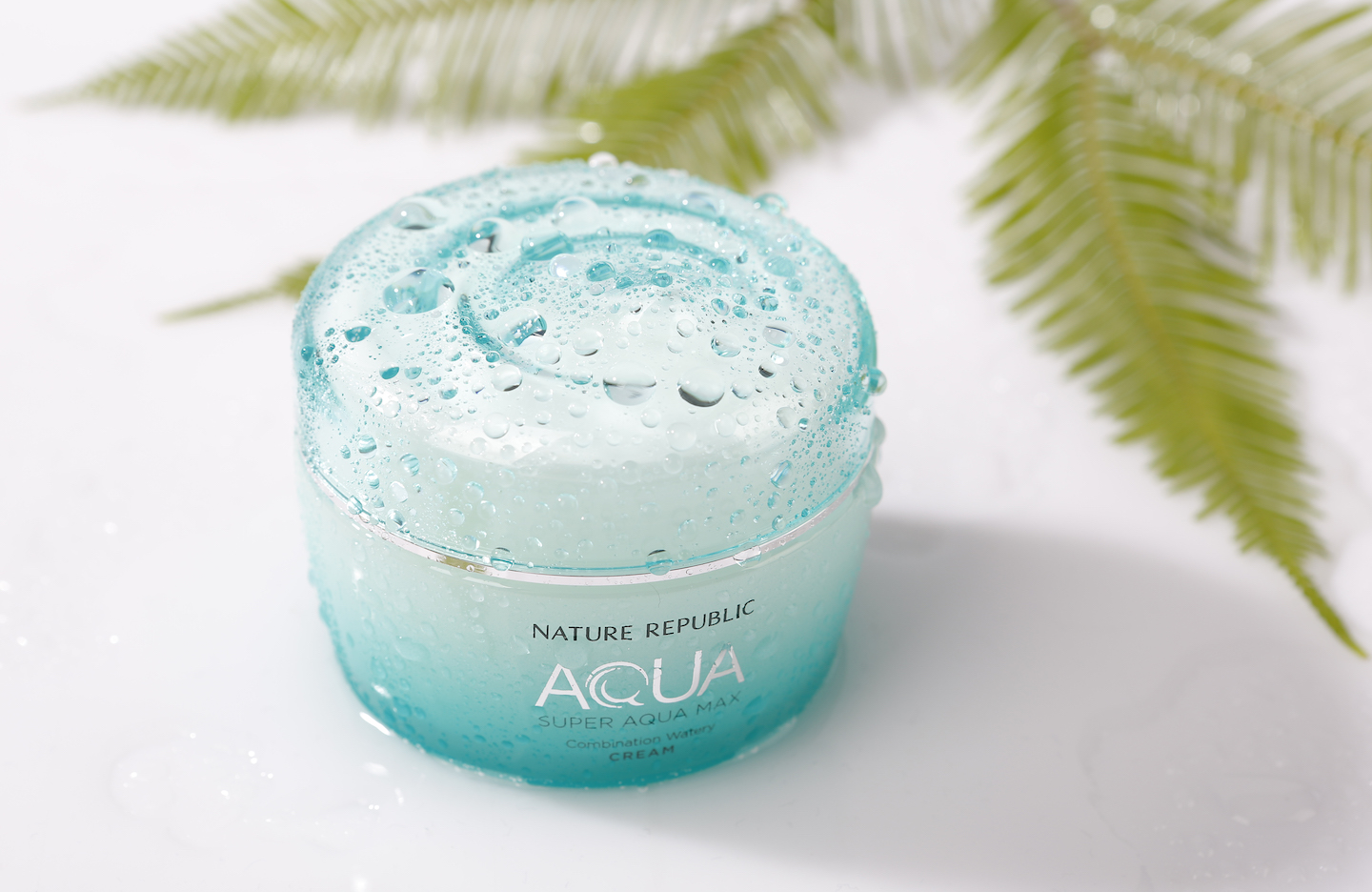 This was my go-to cream when I lived in Korea. It's a lightweight, water-based gel moisturizer that sinks into the skin immediately for smooth, plump skin.
COSRX Oil Free Ultra Moisturizing Lotion with Birch Sap, $23.57
This is the product that made my boyfriend a K-beauty convert. It's another lightweight moisturizer for oily skin. It's made with 70% birch sap, an anti-inflammatory, natural humectant that helps nourish and hydrate your skin.
Treatments and special care
COSRX BHA Blackhead Power Cream, $23.57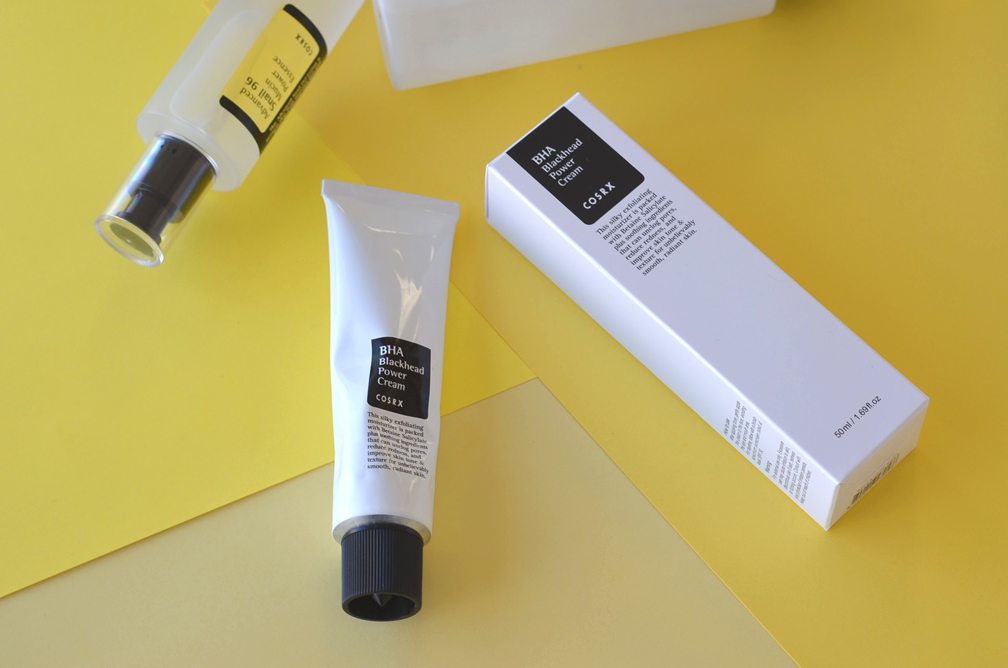 This is a holy grail night cream. Another BHA product, it helps to regulate oil production while simultaneously providing moisture to the skin.
via GIPHY
Spot treatment
COSRX Acne Pimple Master Patch, $5
If you don't have these in your life, what are you doing? These are a must-have for those pesky pimples that threaten to ruin your life. Pop one on at night and by the AM, it's reduced by at least 60%. A miracle!
Makeup
Innisfree No Sebum Mineral Powder, $6
I consider this a dupe for the super expensive Makeup Forever HD powder. This was a staple for me when I lived in Korea.
Sunscreen
Biore UV Aqua Rich Watery Essence, $21.26 for 2 on Amazon
My first true sunscreen love. It's lightweight, non-greasy, and wears well under makeup.
Nivea Sun Protect Super Water Gel, $18.08 on Amazon
A recent holy grail sunscreen for me. Some complain about the high alcohol content of the Biore sunscreen, but this one doesn't dry out the skin and it goes on clear. No white cast here, girl!
Most of my makeup picks for oily skin aren't Korean, as we all know the shade range for Korean makeup is limited. My favorite budget primer is the NYX Professional Makeup Shine Killer. I'm not a fan of full coverage foundation, but I do love the Maybelline Fit Me Matte + Poreless Foundation. There are over 40 different shades, and it's a whopping $5.99 at Target!
What's your go-to oily skin budget buys? Let me know in the comments!
---
Author: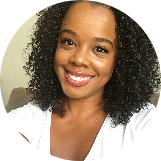 Sheryll Donerson
Sheryll Donerson got her start as a beauty writer by writing K-beauty reviews for her blog, The Wanderlust Project. These days, she's lifting heavy weights, eating tacos, drinking (too much) coffee and is 1/4 of the beauty podcast, Beauty Beyond Basics (or Triple Bees for short). You can find her on Instagram and Twitter at @sheryllrenata.
---
Comments