These Are the Things You'll Want to Add to Your Skincare Routine in Your 30s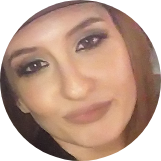 Coco Park
Sep 19, 2017
---
You're older, you're wiser, and your skincare routine in your 30s should reflect that. Here, how your skin changes in your 30s and what you can do to look better than ever.
---
Welcome to your 30s — where you're still young enough to look like you don't know any better, but you totally do.
As an adult, one of the many advantages you have is your accrued years of experience. A big part of that experience is getting to know yourself. Battles were fought and won on your face across time, and by your 30s you probably have a good idea which ingredients work for you and which don't. You've got your "avoid at all costs" list memorized, and you've mentally composed love letters to your favorite ingredients. You've gone through and, more importantly, survived your experimental phases. You know who you are, you know what you like, and you no longer feel socially obligated to put up with BS.
By now you've also probably realized how important self-care is. During this decade, the sins of our past are starting to show up on our faces and bodies. By the end of your 30s, these past transgressions are going to be front and center, telling the world your story before you get a chance to.
You know what that means, don't you? It's time to get serious about skincare. Today we'll be discussing what products you might want to add to your existing skincare routine to address the things that might be going on with your skin in your 30s.
The big three
The main problems we battle in our 30s are:
1. fine lines and discoloration from past sun damage
2. slower cell turnover rate
3. loss of moisture
Working backwards, let's start with moisture loss, as it's the most insidious.
1. Moisture loss
Now is the time to really, really pamper that moisture barrier. Our skin is beginning to lose the ability to hold onto moisture on its own. The default plump, youthful glow is now a goal, not a guaranteed promise. Much like hitting the gym to still be able to fit into your prom dress, we have to hit the hydrators here.
Sleeping packs
During your night routine, multiple layers of light hydration to plump and then a good occlusive to seal is your best bet. If you've not tried a sleeping pack up until this point, now's the time to get on board with them — or into bed with them if you will. A sleeping pack or mask is the final step in your routine. You apply a layer, slightly thicker than you do your cream step, and go to sleep. That's it. It does all the work while you sleep.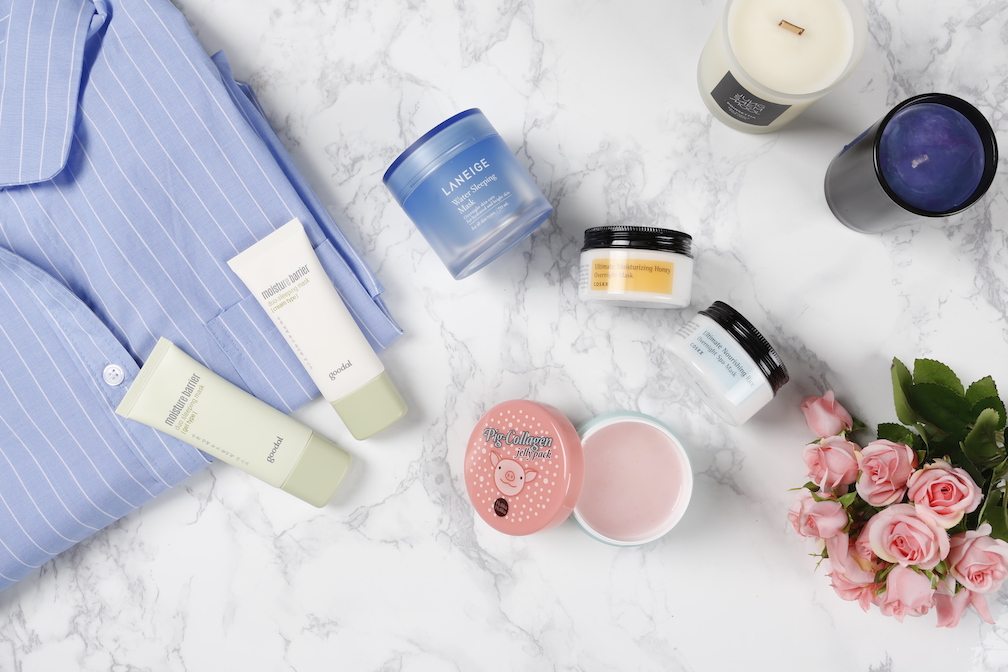 Sleeping packs come in an array of formulas and price points. They range from thick creams to jellies, with the creamy-gel hybrids in between being the most popular. The majority of packs aren't usually really dependent on your skin type and usually come down to just preference, as most are water- and glycerin-based. Some of my favorites are Hanyul Seo Ri Tae Firming Sleeping Pack, which falls into the creamy gel category, and Goodal Waterest Vital Sleeping Pack, another creamy gel. I also highly recommend COSRX's two sleeping packs, the Ultimate Moisturizing Honey Overnight Mask and Ultimate Nourishing Rice Overnight Spa Mask. As always with almost every COSRX product, these are excellent formulas for a very reasonable price point, and both work exceedingly well.
Another type of sleeping pack I like are the pig collagen-based ones that feature hydrolyzed collagen as the main ingredient. Both Graymelin Collagen Jelly Pack and Holika Holika Pig Collagen Jelly Pack are great, especially for oily skin that doesn't want to feel heavy or for humid summer nights.
I've also recently discovered the Sleeping Mask Ampoule from CELLNCO that I'm quite liking. I've just starting trying it out this week, but I must say I'm impressed. It's thicker than any ampoule I've tried, and I put it on after my other essences and oils, and it seems to be doing a nice job of keeping me hydrated through the night.
Essences & ampoules
Speaking of essences and ampoules, now is also the time to really invest in these. Our skin is highly unique, and I can't say what you've been through or what your skin currently needs, but it's safe to say at this point you're in need of an ampoule, essence, or serum.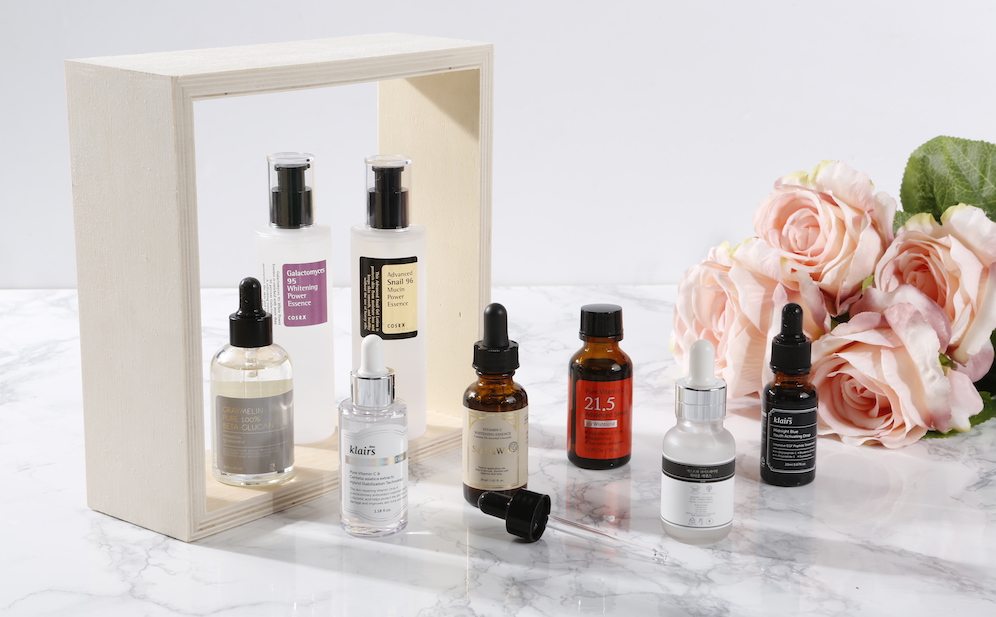 This is a broad recommendation, but surely at this point it's time to not only start with ampoules and essences, but probably be using more than just one, as we're tailoring our routine to any problems we might have. A great multi-issue covering serum is COSRX Advanced Snail 96 Mucin Power Essence. According to the Beautytap description, "Snail mucin is rich in elastin, proteins, copper peptides, hyaluronic acid, glycolic acid, and has antimicrobial properties. What all this means for your skin is that it hydrates, firms, smooths skin texture and fine lines, reduces acne scars, strengthens the skin barrier, and prevents moisture loss." I mean, c'mon, who wouldn't love that? It's also only around $20, so bundling this with another product isn't going to break the bank.
COSRX also has its Hyaluronic Acid Essence that you could use to boost hydration if that's something you notice you're lacking more these days.
For brightening, try COSRX Galactomyces 95 Tone Balancing Essence (formerly the Power Whitening Essence). I know for me personally, the inclusion of ferments like galactomyces in my routine provides noticeable results in terms of brightness.
If mixing a killer cocktail is more your game, Graymelin is a good brand to keep an eye out for. They offer all sorts of serums including Galactomyces 100% Ferment Filtrate, Propolis 80 Energy Ampoule, Asta Stemcell Anti-Wrinkle Serum, and Pure 100% Beta-Glucan. Finding the right combination for you will take some research, but all the tools are there, and Graymelin has an arsenal of weapons at your disposal.
2. Slower cell turnover rate
Not everyone needs acids, but in your 30s, it's high time you start looking into them as your skin isn't sloughing itself off as it used to. Acids are of special interest to you if fine lines and discoloration from sun damage or acne are something that concern you. Vitamin C is one such acid and one of the mildest. I've been having success using The Ordinary's Vitamin C Suspension 23% + HA Spheres 2%, but it always seems to be out of stock. Some Korean beauty vitamin C products are SanDaWha Vitamin C Whitening Essence, Klairs Freshly Juiced Vitamin Drop, and the ever popular OST C20 and C21.5 Vitamin C Serums (now rebranded as the Tiam C Source).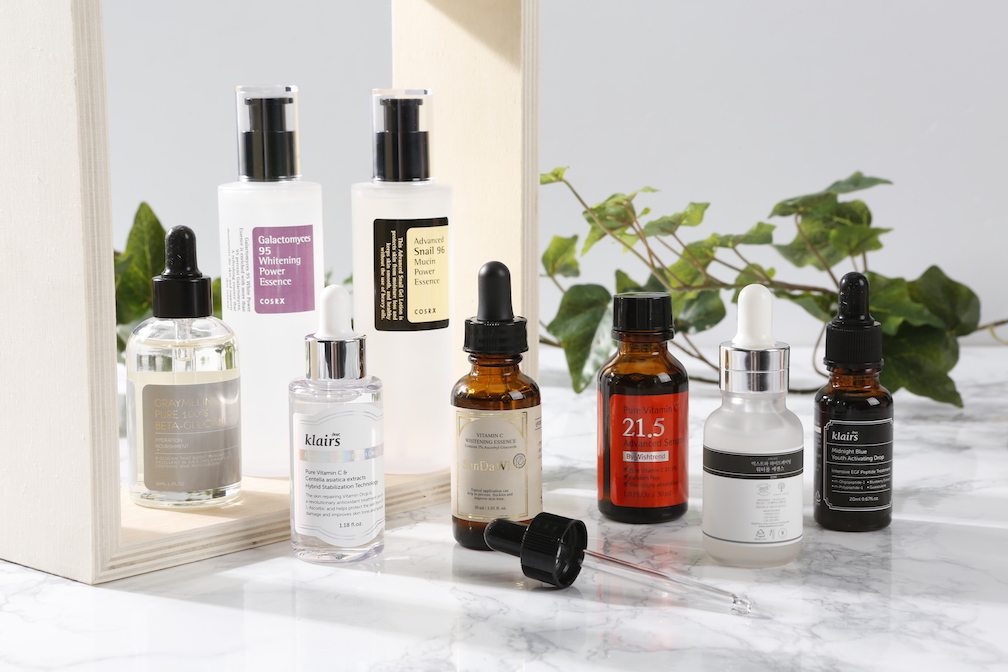 For AHA and BHA in Korean beauty, it's hard to beat COSRX AHA 7 Whitehead Power Liquid and COSRX BHA Blackhead Power Liquid, my go-to recommendations for anyone starting out in the world of acids. For more recommendations and insight into acids and exfoliation, check out my article here.
3. Sun damage
You didn't think I was going to let you off the hook when it came to a lecture about sun protection did you? If you're in your 30s now, you may not have been in-the-know about sunscreen in your teens and 20s. Because of that, you might be dealing with past sun damage, discoloration, and wrinkles. It can be discouraging, but don't let that stop you from becoming a dedicated sun battler. I've heard people say, "What's the point? I've already messed myself up," and while that may be true, the sun's damaging effects are not a finite thing. You can prevent further damage by being diligent now. Like quitting smoking, it's never too late to quit baking in the sun.
Maintaining the state you're in now is only possible via persistent sunscreen application. Find a sunscreen that you really like and make it your best friend. Even if it's on the pricey side, don't ration the amount you apply. A good cherry-sized amount is ideal for the face and neck.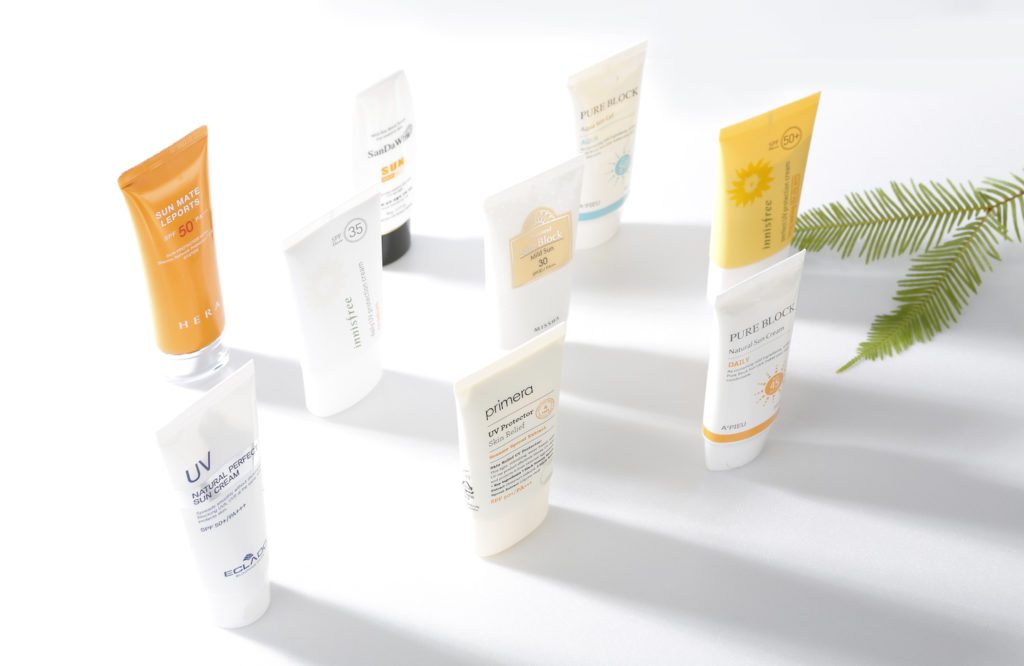 One part you may not have thought about protecting that can start to show signs of damage in your 30s is the décolletage. The décolletage is the upper chest and shoulders area (like what might be exposed in a low cut T-shirt or dress). A crepey look in that area is something you see often in people who tanned a lot in their youth. Stop further damage now by applying sunscreen there before you get dressed in the morning. I read on KindofStephen's Instagram a while back that a white T-shirt only has an SPF of about 15, so if you're going to be spending more than 15 minutes outside, it's best to make sure your body is protected. Just about every single Korean beauty brand has a sunscreen, so there's no excuse not to find one you like. Some of my favorites are Missha All Around Safe Block Waterproof Sun Milk SPF50+/PA+++ and Innisfree Extreme UV Protection Cream 100 SPF50+/ PA+++.
And finally, a little indulgence
OK, we've made it this far, both in life and in the story. We've got our routine figured out for the most part, but it's lacking something, a little flair and a little indulgence. It's time to treat yourself to something you probably wouldn't have dared to in your 20s, but you're far enough into your career that you have a little more money in your self-care budget to play with. Ladies and gentlemen, it's time for the luxury cream.
The great thing about a luxury cream is it adds a little prestige to the end of your routine. It's hard to crack open the jar and not feel a little regal while applying high-end, expertly formulated goodness to your face. Yes, some luxury creams are costly for no damn reason *cough La Mer cough*, but Korean beauty creams, especially hanbang-based creams, are packed with expensive ingredients. Hanbang refers to traditional Korean herbal medicine, so consider these hanbang-based products medicine for your face.
Ginseng is a very popular hanbang ingredient, both for ingestion and topical applications. My favorite indulgence is the ginseng-based Sulwhasoo Concentrated Ginseng Renewing Cream. This cream is absolutely packed with antioxidants and emollients — packed! It's both luxurious and highly moisturizing. There's really no dupe for it, and there's nothing quite like it. Time and time again I've heard people say they're downright embarrassed at how much they love this cream. It's very easy to become obsessed with, and it's spectacular, but I understand not everyone can spend close to $300 on a cream, even if it is ambrosia for your face.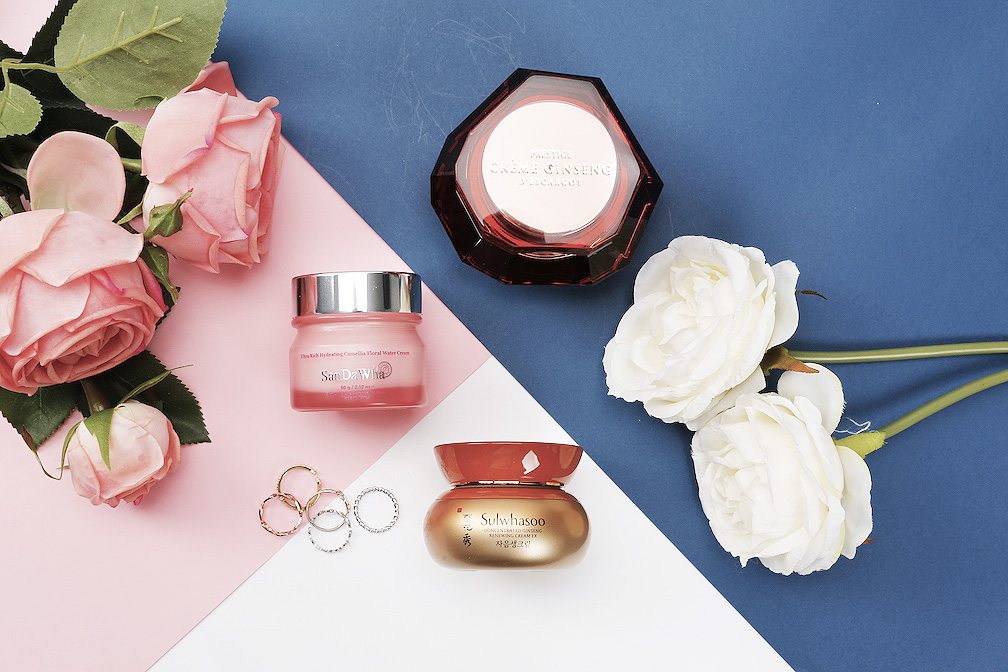 My budget option for this cream is It's Skin Ginseng D'escargot Creme. What it lacks in high-end prestige and hanbang it makes up for in packaging and feel. This cream is made with the aforementioned ginseng but also had the added benefit of snail mucin, another favorite ingredient of mine. It's very rich, like the Sulwhasoo cream, and I recommend them both for nighttime use unless you are extremely dry. And while I'm not a fan of basing cosmetic purchases on packaging, this diamond shaped container is absolutely gorgeous and will look awesome wherever you keep your skincare. This cream is a fraction of Sulwhasoo's cost at just under $80, which most can afford as an indulgence (a jar used only at night can last me up to four months). But I want to leave you with an even wallet-friendlier option.
SanDaWha Ultra Rich Hydrating Camellia Floral Water Cream is one of my new favorite discoveries this year. It's richly moisturizing without being heavy, it feels luxurious, it's first ingredient is my favorite little skincare helper, camellia flower extract, and the best part? It's only $38! I've been having an intense love affair with my jar for the past couple of months, and my skin has been very happy.
Adding a heavier (but not heavy), moisture intense, beneficial ingredient-rich cream like the options I've given you above is going to make a big difference in your skin's plumpness and tone in the mornings. When you're working with a deficit of moisture like you start to see in your 30s, it's best to be on top of it. And if I'm going to be constantly doing battle, I want my fatigues to be designer, to be well-made, and to fit me just right. These creams are my Valentino flak jackets.
There are two quotes that I think perfectly sum up where I am in life now that I've experienced my 30s, one of which is painfully true but the other is incredibly inspiring:
"The excess of our youth are checks written against our age and they are payable with interest thirty years later." — Charles Caleb Colton

 

"The only time you really live fully is from thirty to sixty. The young are slaves to dreams; the old servants of regrets. Only the middle-aged have all their five senses in the keeping of their wits." — Hervey Allen
How do you feel about life now that you're in your 30s? What have you added to your skincare routine in your 30s? And if you're under 30, what do you do to prevent skin mishaps later on? Let's talk about it!
---
Author: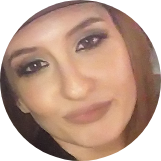 Coco Park
Coco Park is an author, beauty journalist, blogger, podcast host, and all around oddball living in Montreal Quebec with her family. Originally from the southern USA, she worked for several years in the makeup industry as a professional makeup artist and holds a certificate in esthetics. She is a proud member of the Choctaw Nation of Oklahoma. Want to know more? Check her out on the Beauty Beyond Basics podcast, on her blog TheBeautyWolf.com, on Instagram @thebeautywolf, and in her book "Korean Beauty Secrets: A Practical Guide to Cutting-Edge Skincare & Makeup."
---
Comments