Vanity Fare: What's on the Top Shelf of Tiffany Peterson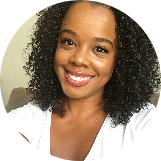 Sheryll Donerson
Sep 10, 2017
---
In our continuing Vanity Fare series, where we take a peek into the beauty routines of our favorite beauty insiders, we talk to Tiffany Peterson, a social media and healthcare consultant, founder of #Lupuschat, and all-around K-beauty enthusiast, about her must-haves, her skincare secrets, and how she self-cares.
_____________________________________________________________________
The standout products I love
I've gone through a lot of cleansing waters, but the Su:m37 Skin Saver Essential Cleansing Water may be my ultimate favorite so far! I also love Kojie San soap, Biologique Recherche P50, and Swanicocooooooooo! I absolutely love this brand. I'm re-visiting it after falling in love with their Fermentation Snail line a few years ago. It was really difficult to find back then. I've been testing some items from their new lines, and so far, the Fermentation line is exceeding my expectations.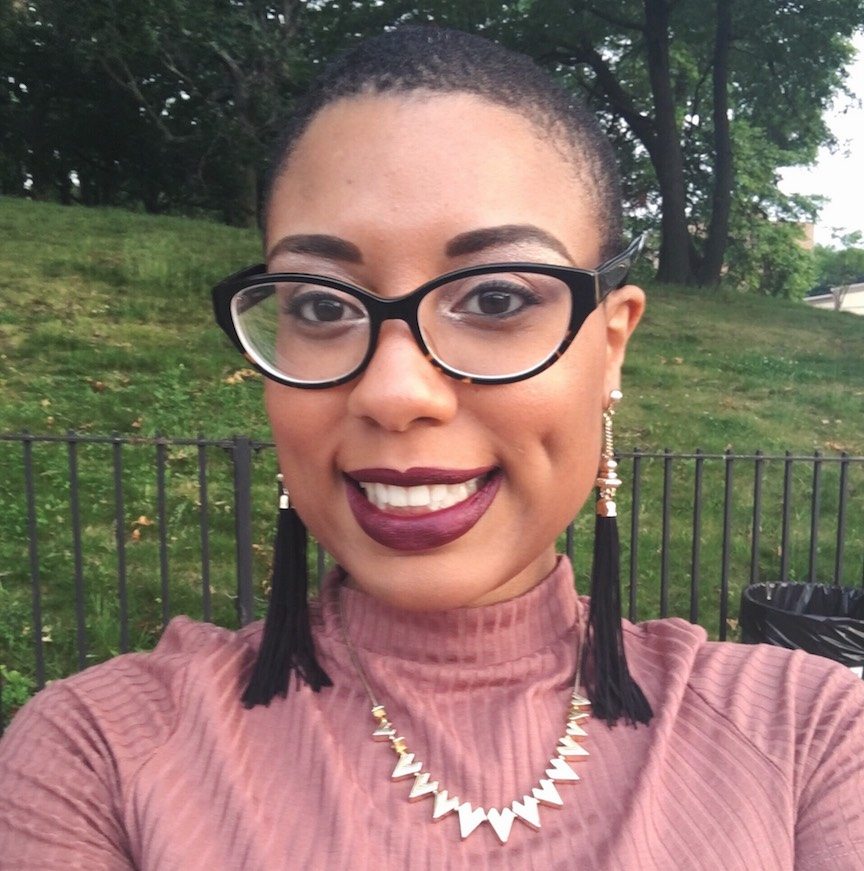 I wasn't expecting to enjoy the Frudia line as much as I do. I chose the Pomegranate line for its anti-aging properties. I don't look it but I'm going to be 32 this month. This is one of the most moisturizing products I've ever used. The serum is so rich I don't even have to follow up with a heavier cream unless I want an extra layer of protection.
Bonus hair care must have: Lador Scalp Helper Hair Tonic. I have dermatitis, a frustrating issue aggravated by my health condition, lupus. After washing & conditioning, a few spritzes of tonic leaves my scalp feeling refreshed with a slight mint tingle. I have no clue if it lives up to its hair loss prevention claims since I use it to help prevent dry scalp and dandruff. It has awesome ingredients such as ginseng, aloe, green tea, licorice extract, and peppermint oil.  
My special skincare tips
 1. Cleansing: Our hands aren't sufficient to properly cleanse our skin with foam cleanser alone. It's best to use a cleansing brush, cloth, or sponge to remove sebum, oil, dead skin, etc.
 2. Cotton pads: Use a cotton pad with your acid or toner. You'd be surprised at the gunk that's still on your face after cleansing ?
 3. Expiration dates: Make a note of the day you open each new skincare product and research so you know when it expires. Some products have a shorter shelf life than 12 months, depending on the ingredients list.
 4. My acne quick fix: Kojie San Acid Soap bar cleanser + Biologique Recherche P50 + moisturizing toner + snail cream of your choice + Benton (or other good quality snail) sheet mask. I do this in consecutive order, three days before I need my face to be presentable, and it works every single time!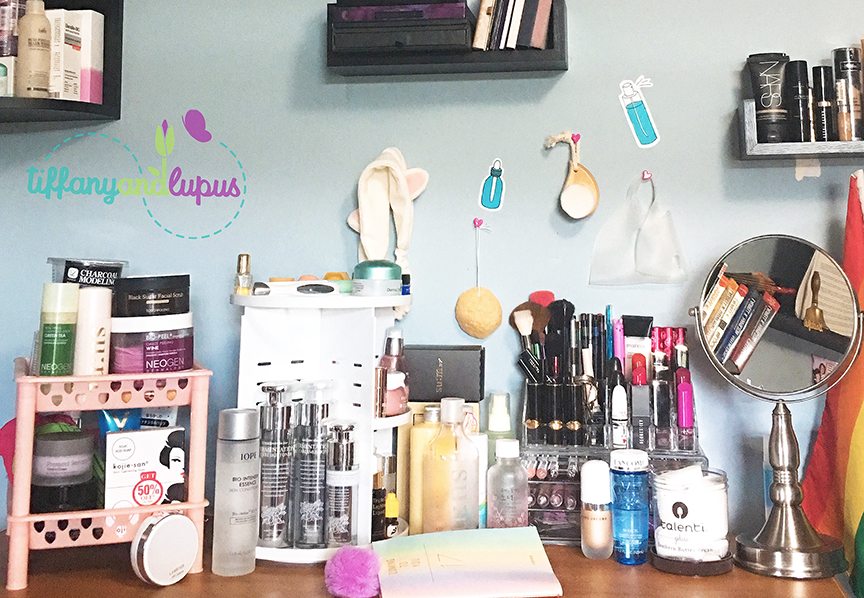 My morning skincare routine
I start with the COSRX Low pH Good Morning Cleanser. It's really gentle but soothing, and the tea tree oil helps keep breakouts in check. Or if acne and oil control isn't needed, I cleanse with Su:m37 Skin Saver Essential Cleansing Water.
I follow it up with COSRX AHA/BHA Clarifying Toner, Iope Bio Intensive Essence and Swanicoco Fermentation Care Toner and Emulsion.
During the summer, I usually switch to a light gel-type moisturizer like the COSRX Oil Free Ultra Moisturizing Lotion, the Dr. G Aquasis Water Soothing Gel Cream, or the Neogen Code 9 Black Volume Cream.
To finish everything off, I use the COSRX Aloe Soothing Sun Cream SPF 50 PA+++. 
My evening skincare routine
I've been using the Kojie San Acid Soap bar cleanser for 4+ years now. It's a certified Asian beauty OG in my arsenal. There are a lot of misconceptions since it's labeled a "skin lightening soap." It doesn't bleach at all; it evens skin tone and hyperpigmentation, unlike any other cleanser I've ever used. 
I follow it up with Biologique Recherche P50. I can't live without this sh-t; it's poreless perfection, aka crack in a bottle. [Author's note: I have to agree.] 
I then use SK-II Facial Treatment Essence and spot treat with The Ordinary Niacinamide 10% and Zinc 1%. After, I use Swanicoco Fermentation Care Toner and Emulsion, Frudia Pomegranate Nutri-Moisturizing Serum, and finish it off with one to three drops of Pixi Rose Oil Blend.
What I do for rough but necessary self-care days
Whenever I need a pick-me up, I retreat to a jjimjilbang (a Korean spa) for 24 hours to rejuvenate and help boost my spirits as soon as physically possible. (Check Groupon for local deals and treat yo'self!)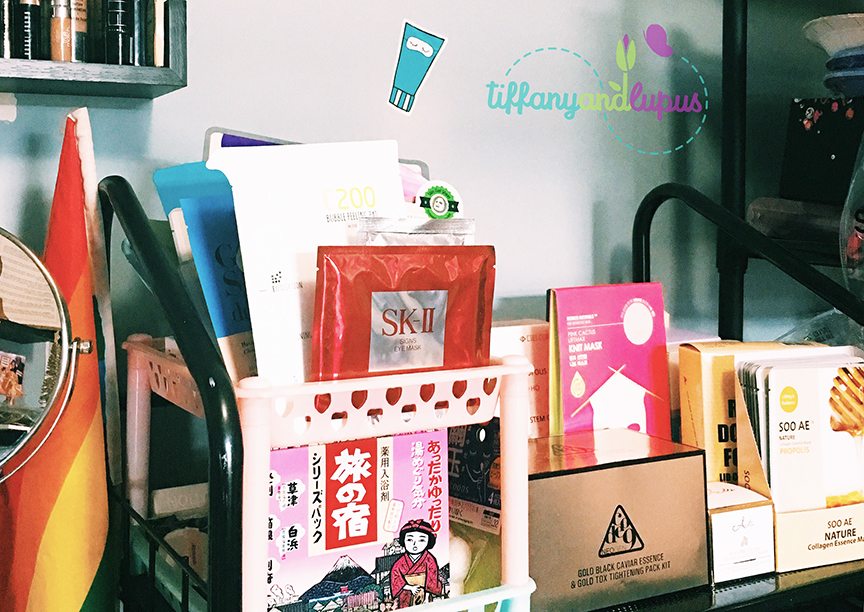 I also bring a pouch full of sheet masks, such as my Benton Snail Bee Sheet Masks, for healing blemishes and acne breakouts, and I also bring the Wish Formula C200 Bubble Peeling Pad. I was hoarding one of these for months and took it to the jjimjilbang for an overnight stay. It's bubbly enough to use on your face and entire body at least twice. It always gives an otherworldly glow. You can also hang it to dry and reuse it for extended use!
My makeup routine
I start by prepping my skin with the Frudia Pomegranate Nutri-Moisturizing Serum and following it up with one to two drops of rose oil or propolis.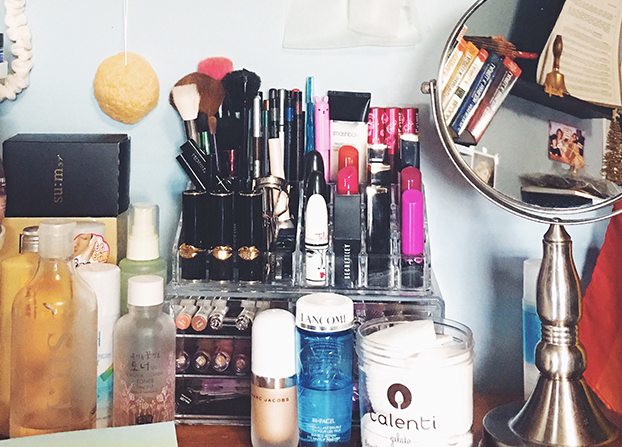 I then use my Maybelline Loose Powder in the shade Translucent Honey 120 and then the Maybelline FIT Me Shine Free Foundation Stick with and anti-shine core in the shade Cappuccino 340. I sometimes use the Laneige BB Cushion SPF 50+ (Dark) and the IMAN Tri-Sheer Finish Bronzing Powder in Afterglow.
My contour is actually another IMAN bronzing powder, but it's from years ago, I can't even read the name on it.
I use Urban Decay Eyeshadow Primer in Sin, and the Anastasia Modern Renaissance Palette has been my obsession for a while now. It has such lovely tones for melanin skin.
I use the Pat McGrath Labs Fine Gold 003 Pigment for my highlighter. Everything Pat creates is f-cking iconic! I'm also obsessed with the Skinfood Honeypot Lip Balm. It leaves my lips perfect for lipstick.
M.A.C False Lashes Extreme Black is my go-to for mascara. I've been experimenting with gold khaki brows (after losing my Anastasia pencil twice) thanks to Aritaum's Idol Waterproof Eye Pencil. I absolutely love it!
My favorite lippies: Lumiere 2 by Colourpop (my soft look) and Sad Girl Liquid Lipstick by Anastasia Beverly Hills (my dark look). 
Have you tried any of Tiffany's skincare tips or must-have products?
And if you have a nomination for our next Vanity Fare subject, let us know in the comments!
All photos courtesy of Tiffany Peterson.
---
Author: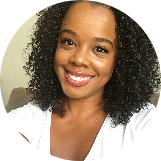 Sheryll Donerson
Sheryll Donerson got her start as a beauty writer by writing K-beauty reviews for her blog, The Wanderlust Project. These days, she's lifting heavy weights, eating tacos, drinking (too much) coffee and is 1/4 of the beauty podcast, Beauty Beyond Basics (or Triple Bees for short). You can find her on Instagram and Twitter at @sheryllrenata.
---
Comments