Graveyard Shift Beauty: The Best Overnight Workers For Your Skin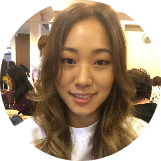 Angela son
Oct 30, 2017
---
Magical things happen to our skin when we hit the sheets at night: a brighter complexion, more even tone, boosted elasticity, firmer skin, and fewer future wrinkles and fine lines. But getting skin-healing deep sleep on a regular basis can be near close to impossible, which is why we need the help of some graveyard shift beauty products that clock in while we're clocked out.
---
As we're snoozing away in lala land, our bodies churn out good hormones and melatonin while reducing the stress hormone cortisol. Our blood vessels send more oxygen to our skin to purify toxins. It's nature's kind way of helping our skin bounce back from all the free radicals, UV rays, and pollutants it was exposed to during the day. The deeper and more consistent our sleep, the more of these benefits we reap.
LBR, though: Busy schedules, never-ending mental checklists, and late nights out all happen to the best of us. That's why it's all the more crucial that we employ the help of overnight beauty products that do all the heavy lifting while we go down for the night, when our skin is most receptive to regeneration. Sorry, but daytime cat naps don't make up for lost nighttime shut-eye; true beauty sleep occurs at night.
The Korean beauty industry knows fully well how crucial this snooze period is for our skin. Hence, the plethora of overnight masks and treatments that optimize the repair and recovery of our dermal cells. But which of these actually deliver on their promises? Keep scrolling for a roundup of five of K-beauty's hardest graveyard shift beauty products that maximize your slumber for any skin concern.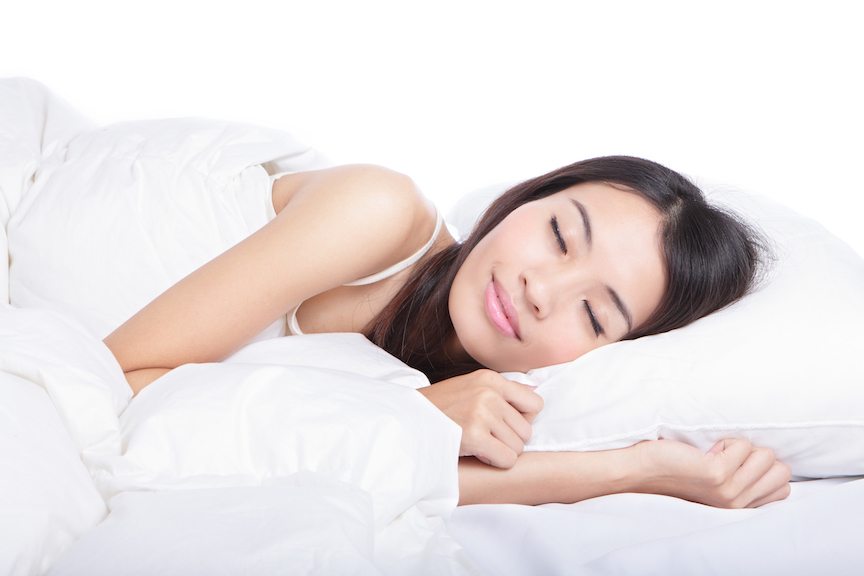 1. Laneige Water Sleeping Mask
Like a blanket, sleep masks (applied as the last step of your evening ritual) are supposed to create a protective layer over your skin so that everything you slathered on before it penetrates more effectively. Pumped with Laneige-exclusive formulas like hydro ionized mineral water, not only does Laneige Water Sleeping Mask seal in the other products but it also wraps your skin with time-release moisture for eight hours to continuously replenish parched and stressed skin with intense, stress-relieving hydration.
via GIPHY
You simply smooth an even layer of this refreshing, pudding-like mask over your face, then snooze. Its watery base helps it glide on and set quickly into a non-sticky seal so there's no mess on your pillow.
Another plus — Laneige's patented Sleepscent, a cocktail of orange flower, rose, and sandalwood aromas, calms and deepens your sleep. Who knows, you might not even have to reach for your melatonin pills. After a well-rested night, you'll wake up to a je ne sais quoi kind of glow that comes from enviably amazing sleep the night before.
2. Sulwhasoo Overnight Vitalizing Mask
Whether you're into hanbang (traditional Korean herbs) or not, you're going to love the sensational Overnight Vitalizing Mask by Sulwhasoo. The satiny rich cream is packed with the stuff of an apothecary's dream — ginseng root, licorice root, Morus alba root, to name a few. If you're not too fond of the medicinal herbal scent, just think: brighter, softer, glowy skin the very next day and even long after your alarm goes off.
via GIPHY
All you have to do is smooth it on after your usual nighttime routine and go to bed. TBH you can even skip a few of these steps if you're not up for your whole regimen since the mask is so moisturizing and nourishing. The mask sets quickly without an oily finish and gets started on protecting and revitalizing your skin right away. It's the most luxurious lazy girl skincare hack. "It's like 15 hours of sleep in a tube," is how Contributing Editor Sheryll raved about it in her review. Editor at Large Jude ruminated in her review that "something about its blend of calming, moisturizing, brightening, and anti-inflammatory ingredients covers up a multitude of sins and weaknesses and questionable life choices." We all have a lot of those, don't we?
3. COSRX Ultimate Nourishing Rice Overnight Mask
Don't be fooled by the simple, understated packaging. The Ultimate Nourishing Rice Overnight Mask by COSRX is an absolute celebrity. Starring 65% rice extract and niacinamide, it brightens and moisturizes skin overnight.
via GIPHY
Massage on the soft and bouncy mask, and it'll seep into skin, set after a few minutes, then immediately lock in moisture and nutrients from the previous products in your routine. It also delivers plenty of its own goods into dermal layers, transforming once dull, lackluster, and dry skin into radiant, rejuvenated skin.
4. Laneige Lip Sleeping Mask
We've all had those days when no amount of licking can unchap our crackly lips. Even though our puckers are rather resilient and constantly moisturize themselves, they're still vulnerable to dry weather, controlled indoor climates, and strong winds. Whether you like to wear your pout bare or K-pop colorful, a smooth and soft canvas is a must. But how do you score soft lips without foregoing tints and stains to wear lip balm 24/7?
Consider Laneige Lip Sleeping Mask the night cap to end all night caps for a chapped pout. This pretty pink jar catapulted to cult status, thanks to its ability to repair dry, peeling lips overnight. A Laneige-exclusive Berry Mix Complex™ of raspberry, strawberry, cranberry, blueberry, and goji berry extracts melts away dead skin cells as you slumber while hydro ion mineral water and other hydrating ingredients create a protective film over lips to seal in moisture and help nutrients penetrate into your puckers.
via GIPHY
Simply apply an even layer of the mask over your lips before you start counting sheep and wipe off with a soft tissue the next morning. You'll notice dead skin easily and gently peels off your lips (depending on how dry they were), revealing a supple and smoochable pout that fends off flakes all day long. Chapped lips are so yesterday, literally.
5. COSRX Acne Pimple Master Patch
Adult stickers for adult acne. Yep, because breakouts happen to anyone with pores (that would be all of us) despite our age and faithfulness to our gajillion-step skincare routine. COSRX's Acne Pimple Master Patch is a clear hydrocolloid adhesive that does all the dirty work on whiteheads, blackheads, and even cystic acne as you sleep. Each patch (24 of varying sizes per sheet) protects blemishes from further infection and from growing OOC by blocking out dirt and bacteria and by dissolving sebum and other buildup in pores.
via GIPHY
After washing up for your evening skincare, stick one on the affected area, then continue with your normal ritual and go to sleep. The patches will cling to your skin through it all, even showers! The next morning, gently peel off the sticker. You'll notice that your pimple or what have you is no longer inflamed, your skin is not irritated, and that the sticker turned cloudy white, a sign that the patch has lured the gunk out from its hiding spot in your trouble spot. If the zit isn't completely eradicated, you can zap the life out of it even more by wearing a new sticker during the day (it is clear, after all), or just apply a new one at night again. It'll be our little secret.
From your complexion to your pout, there's no shortage of K-beauty products that'll gladly work the night shift so you can get your R&R and wake up to a glowing complexion — the only thing better than coffee in the morning.
Do you have any graveyard shift beauty that you like to wear overnight? What's your go-to for that next-morning glow?
---
Author: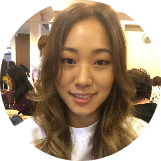 Angela son
---
Comments