This Su:m37 Mist Makes Me Feel Like I'm Living Like Oprah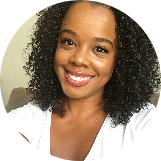 Sheryll Donerson
Oct 10, 2017
---
When you discover a beauty product that makes you feel not only super happy but like you're living an Oprah-level life, you know you've found a real treasure. Here, contributing editor Sheryll Donerson shares what she loves about Su:m37 Secret Essence Mist.
_____________________________________________________________________
When I made my plans to finally leave Asia this year, I made sure that I was going to get a layover at the Incheon Airport in Seoul. Why? Because the Duty Free stores at the Incheon Airport are a work of art and are honestly a small slice of heaven. It's like everything you could ever want in a K-beauty world.
Since I knew it'd be my last time in Asia for a while, I made sure to save my coins so I could ball out like the Lord intended for me to do. I had already made a mental note of the things that I needed to get: sheet masks, the Su:m37 Rose Cleansing Stick, the Sulwhasoo Overnight Vitalizing Mask and the Snowise EX Cleansing Foam, etc., etc., etc. But when I went to the Su:m37 counter, I was not expecting to see my beloved Secret Essence in mist form.
For those who are unaware, Su:m37 is my all-time favorite skincare brand. I love COSRX, but Su:m37 is kind of like a religious experience for me. Some of my favorite memories of beauty shopping in Korea are at the Su:m37 Shinsegae counter, fangirling over all of the products while the sales women looked at me as if I was insane (but they also gave me hella free samples, so I win). One of the products I loved was the Secret Essence, but it's a bit of a pricey buy so once I finished my bottle, I said a little RIP and didn't repurchase.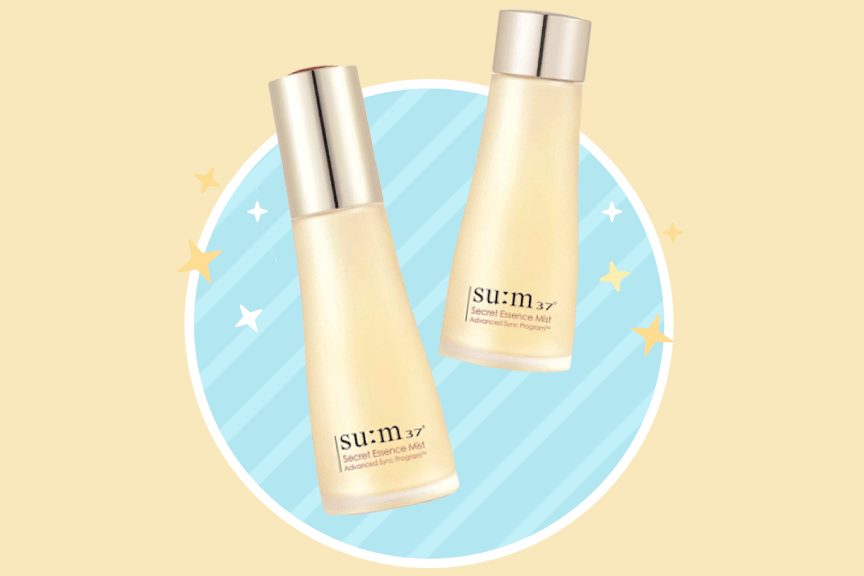 So imagine my surprise when I saw that my beloved product had been recreated in a more affordable and luxurious mist! This Su:m37 mist is the one you display on your bathroom counter when you want people to know you take your skin seriously. The packaging is seriously luxe: It's housed in a gorgeous frosted gold bottle with a gold cap. It looks super regal and is basically a whole lot of heart-eye emojis. ???
It's made with a major cocktail of fermented herbal ingredients, designed to leave your skin dewy and moisturized. I have oily, acne-prone skin, but thankfully the mist isn't oily or greasy in any way. It's quite soothing and smells faintly of citrus, but the scent doesn't linger on the skin.
You know those mists that have terrible spray pumps? The ones that just feel like you're shooting your face with water? Well, thankfully, the Su:m37 mist is the exact opposite of that. It's a very fine mist — about three or four mists will cover your whole face. I typically make a cross motion, first misting twice vertically, and the same horizontally. I lightly tap in the mist with my fingertips and usually go for a sheet mask afterwards. If I'm not in a sheet-masking mood (gasp, I know, don't hate me), I move on to my serum and moisturizing step.
I also love to use it to set my makeup. Even though I have oily skin, I hate looking matte because I think it makes me look flat and dated. When I use this mist over makeup, it gives that perfect "fresh" face look — not too dewy, not too matte.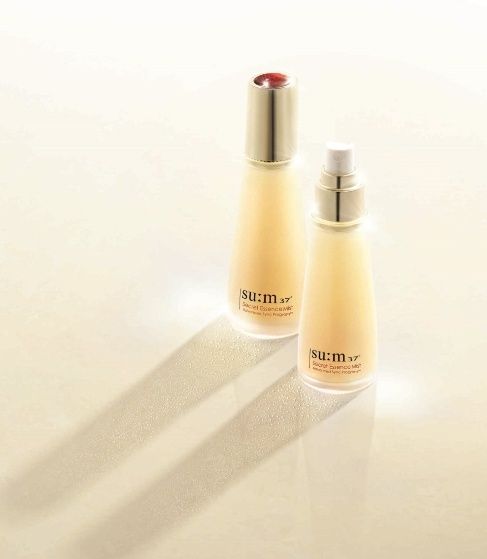 Will you see any special benefits from this mist? No. It's not going to make your acne go away or give you a glow like chemical exfoliation can. However, it looks amazing, it feels even better on the skin, and it's just really a treat to use. Misting myself with it always feels like the ultimate luxury. Who doesn't want to live their best life and feel like Oprah while doing their skincare routine?
And the best part about this mist is **drumroll** YOU GET TWO 60ml bottles. Instead of putting the mist in a giant 120ml bottle, they decided to split it into two smaller bottles. It's like you're getting a 2-for-1 deal. To put it into perspective, it's been six months and I'm still on my original first 60ml bottle. The two bottles can easily last you a year with generous usage.
The Su:m37 mist is a treasure. So go forth and get your blessings, saints!
Have you tried the Su:m37 mist? What'd you think? And what's your favorite mist to use? Let us know in the comments!
---
Author: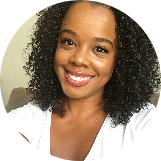 Sheryll Donerson
Sheryll Donerson got her start as a beauty writer by writing K-beauty reviews for her blog, The Wanderlust Project. These days, she's lifting heavy weights, eating tacos, drinking (too much) coffee and is 1/4 of the beauty podcast, Beauty Beyond Basics (or Triple Bees for short). You can find her on Instagram and Twitter at @sheryllrenata.
---
Comments