These 5 Fave K-Beauty Ingredients Make Korean Skincare So Good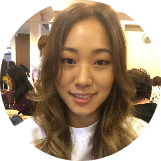 Angela son
Nov 14, 2017
---
From bird spit to bee venom, nothing is off limits when it comes to potential ingredients in Korean skincare. But truth be told, some of these spotlit sensations are more about glittery marketing than serious skincare. Here, 5 fave K-beauty ingredients that have stood the test of time and our sixth-sense gimmick detector.
---
K-beauty products are kind of like K-pop stars. They debut at a fast and furious pace, then drop out of the race over roadblocks like scathing reviews by skincare-savvy netizens, subpar sales, or the next big thing.
With a market so overcrowded, it can be hard to stay on track, so brands and companies like to push new products touting ingredients with shock value and grand promises. As consumers, it takes trial and error (our poor skin), time, and the above-mentioned sixth-sense gimmick detector to sift through the one-hit wonders versus the real deal.
But who has time for that? Well, it just so happens we do, so we did the homework for you and came up with a hall of fame list of K-beauty ingredients that offer more than just their star appeal.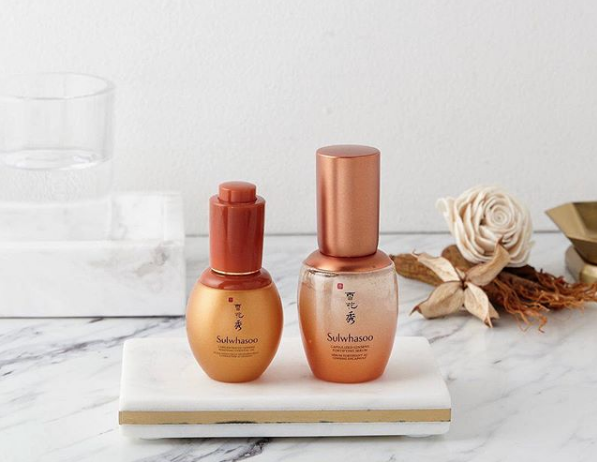 Red ginseng
The reigning root of all hanbang ingredients is the gnarly-looking, miracle-working ginseng. Korean red ginseng, to be specific, is considered the original and most powerful type of Panax ginseng, thanks to its anti-aging, anti-acne, and stress-relieving capabilities.
There are 11 species of ginseng under the genus Panax, which means "all heal." True to its name, Panax ginseng has been hailed for its medicinal powers in ancient Asian cultures for centuries. Today, it's still reigning strong as one of the time-tested, classic K-beauty ingredients to prevent premature aging and to re-energizing skin, amongst other uses.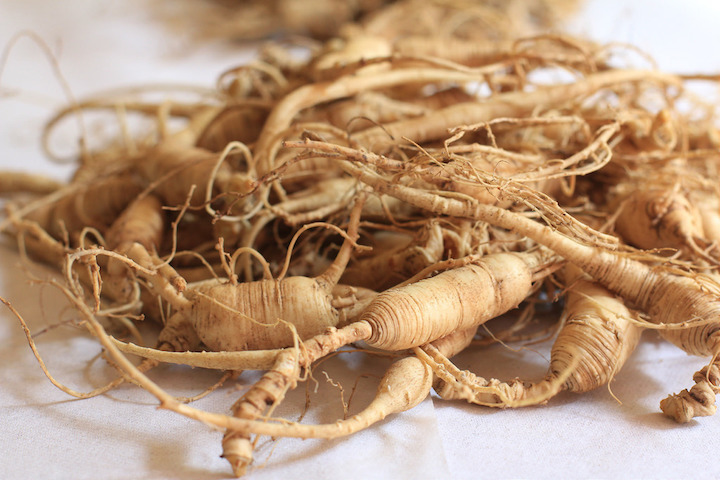 These claims are backed by studies like the one conducted by AmorePacific, which showed ginseng also has hydrating and anti-inflammatory effects. This means less puffiness, brighter under eyes, and fewer wrinkles, for starters. More research shows ginseng's antioxidant properties can help damaged and weakened skin recover its health and resilience, too. Oh, and did we mention its blood flow-stimulating powers lead to a covetable glow?
Red ginseng-infused skincare can get pricey due to the high demand and rarity of the root, but for these science-backed benefits, we think it's worth the investment.
 

View this post on Instagram

 
When your skin's craving a luxurious boost, Sulwhasoo Concentrated Ginseng Renewing Essential Oil is a fast and fancy fix. Red ginseng seed oil, a precious extract from a rare ginseng harvested only once a year, soothes dry skin and counters free radical damage. An elixir of camellia and sesame seed oils also creates a moisturizing veil over skin for that elusive glow.
A parallel pick would be the Swanicoco Stem Cell Radiance Serum. Rich in wild Panax ginseng, this serum intensely moisturizes and revitalizes dry and aging skin. The brand claims its wild ginseng stem cells hold higher healing properties than red ginseng, and we're all game.
Rice
In a Korean household, rice is as much of a dietary staple as it is a skincare essential. For centuries, Asian women have been bathing and cleansing their face with rice water to brighten their skin.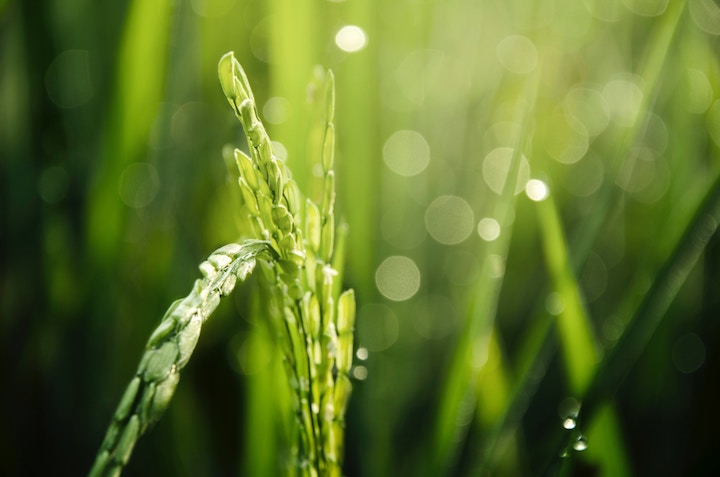 More than just a genius way to to utilize the enzyme-, vitamin-, and protein-rich water we usually throw out after rinsing and soaking the rice in, using rice water in lieu of regular water proves to benefit skin in many ways. The Health Science Journal reported that rice water has antioxidant properties that moisturize skin, improve circulation, and clarify the complexion. It also contains bioactive compounds that target hyperpigmentation and help fade and prevent dark spots due to aging.
To reap the anti-aging and brightening benefits of rice, DIY by soaking rice in water for 30 minutes. We recommend discarding the initial batch of water from the first rinse to minimize impurities like dust. Then refrigerate the rice water separately in a container until you're ready to wash, mask, or tone with it. You can also boil the water with the rice in it, as some believe this method extracts more nutrients than a simple soak.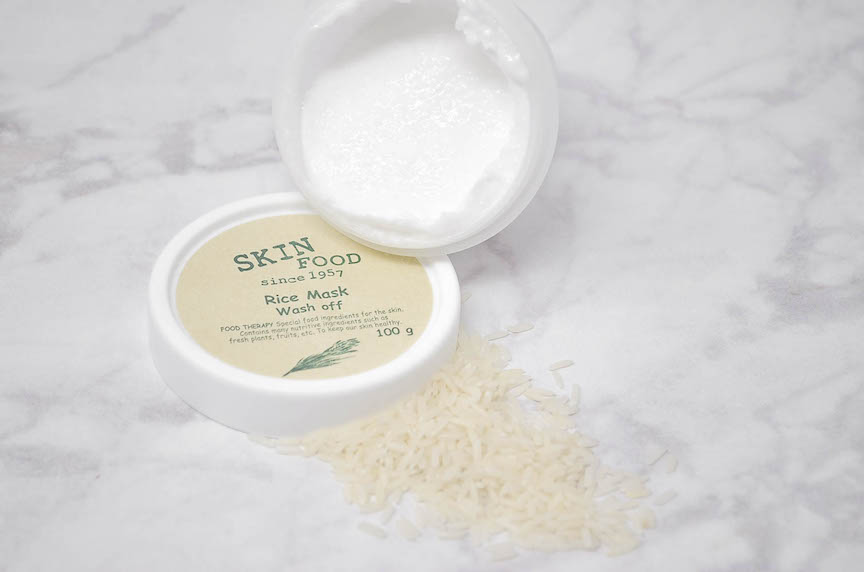 Or you can opt for Skinfood Rice Mask Wash Off, a rinse-off mask that uses rice extract blended with jojoba oil to brighten, soften, and stimulate skin and ward off wrinkles and dullness.
If you prefer your rice water to go, try Missha's Pure Source Pocket Pack Rice Mild Peeling Gel. Formulated with 200mg of rice extract, this peeling gel removes dead skin cells without irritation, leaving skin moisturized and radiant post-peel. One portable squeeze pack is good for two to three uses.
Galactomyces
Galacto-wha? If you saw this ingredient on the label of your K-beauty product and wondered if it had anything to do with Guardians of the Galaxy, you're not alone. It's a long, geeky name for a type of fermented yeast packed with vitamins, amino acids, and enzymes. The fermentation process breaks down its components so they penetrate into skin more effectively, making for a stronger shield against free radical and UV damage, a major cause of premature aging.
It's no wonder brands with cult status followings have been all about galactomyces. The Asian Journal of Beauty & Cosmetology reported that the use of galactomyces ferment filtrate helps reduce sebum, tighten enlarged pores, brighten the complexion, and reduce acne. Another study also showed that this power player protects against damage caused by dryness and environmental stress.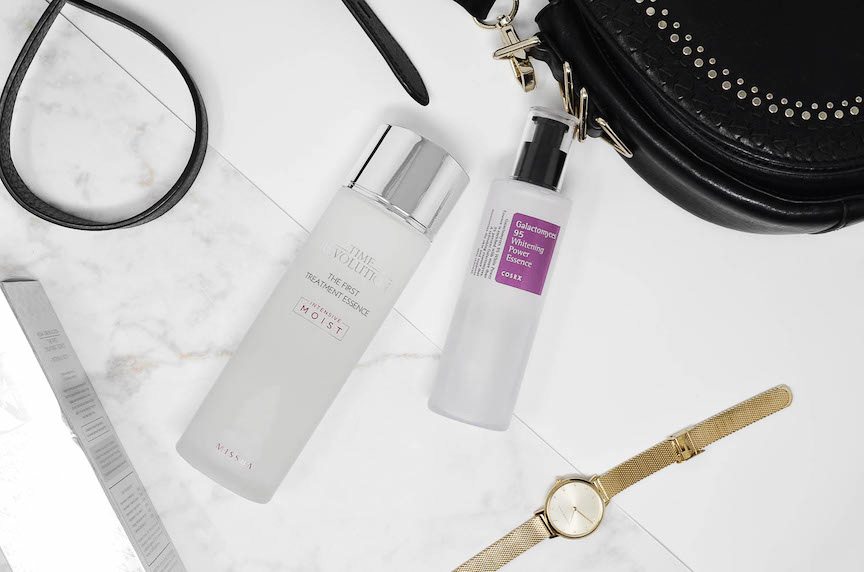 For the most bang for your buck, you want to try COSRX's Galactomyces 95 Tone Balancing Essence. Boasting a wow-worthy 95% concentration of galactomyces, this essence brightens (not whitens) the complexion by hydrating skin and feeding it all the goodness of the fermented yeast. Some of your stubborn dark spots, acne scars, and hyperpigmentation may very well become a fading memory with continued use of this powerful essence.
Known as a more affordable version of SKII's Facial Treatment Essence, Missha's The First Treatment Essence stars 90% fermented yeast extract and has been credited by K-beauty afficionados everywhere for bouncing their skin back to glowing health without breaking the bank. The proof is in the tests — this raved-about essence was clinically proven to boost collagen, decrease dead skin cells, and increase hydration by 142%.
Snail
When snail mucin first entered the scene as an anti-aging hero, it had ick (and to some, gimmick) written all over it. Fast forward a few years later, and it's now a holy grail ingredient in many Korean skincare products. While the simple fact that people are still willingly slathering snail slime on their face is enough to make us believe it works, studies back up the gooey creatures' claims to improve sun damage, which leads to premature aging. It turns out the right dosage of snail mucin, also an antimicrobial, can target fine lines, wrinkles, hyperpigmentation, and dark spots and even speed up skin cell regeneration to prevent blemishes and acne scarring.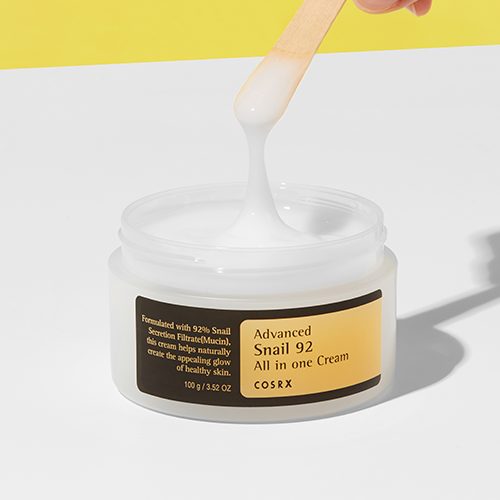 COSRX Advanced Snail 92 All in One Cream is one of the bestselling snail skincare products probably ever. It's packed with a whopping concentration of 92% snail secretion filtrate and is loved for its hydrating, anti-aging powers.
Volcanic clay
We lava us some volcanic clay! An umbrella term for elements extracted from erupted volcanic ash and sediment, this age-old ingredient effectively exfoliates, detoxes, and absorbs excess sebum and buildup from clogged pores. (Hello, tighter pores!) Hence, its popular use in a bevy of skincare products like cleansing scrubs and masks. Rich in sulphur, volcanic clay also helps defend against bacteria, which is great for acne-prone or troubled skin.
K-beauty brands harvest volcanic elements from Korea's very own volcanic island, the ever popular Jeju Island. Its dormant volcano last erupted more than 5,000 years ago, but much to our benefit, the island is still a rich source of volcanic soil (and 18,000 different types of plant and algae also used by K-beauty brands).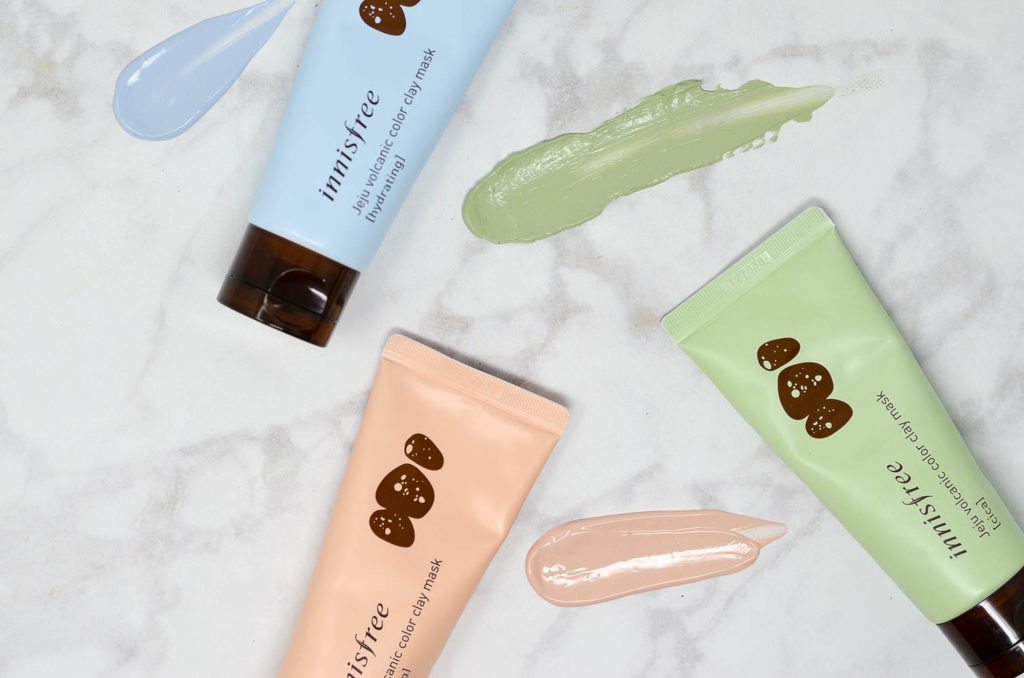 Innisfree's bestselling and award-winning Jeju Volcanic Color Clay Mask is bursting with 6,020mg of volcanic clay from Jeju. The wash-off mask powerfully draws out impurities, tightens pores, and exfoliates without irritating or stripping skin dry.
Are any of these fave K-beauty ingredients a must-have in your skincare routine? Which do you love and which are just so-so for you? Let us know below!
---
Author: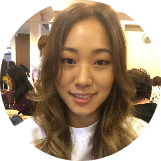 Angela son
---
Comments