Guys, the CELLNCO Pen Liner Lets You Wing Out Like a Freakin' Pro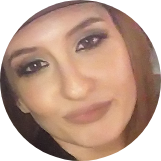 Coco Park
Nov 06, 2017
---
What happens when a gel liner type of girl decides to give the CELLNCO Pen Liner a go? To quote her: "Y'all. OMG." 'Nuff said. (Of course, if you want a bit more detail, keep on reading to find out why.)
_____________________________________________________________________
Four things I can't leave the house without:
Keys, phone, wallet, eyeliner.
Out of those four things, I'm probably going to feel the most naked without my eyeliner. What I'm trying to say is, eyeliner is important to me, and a good eyeliner is as precious as gold.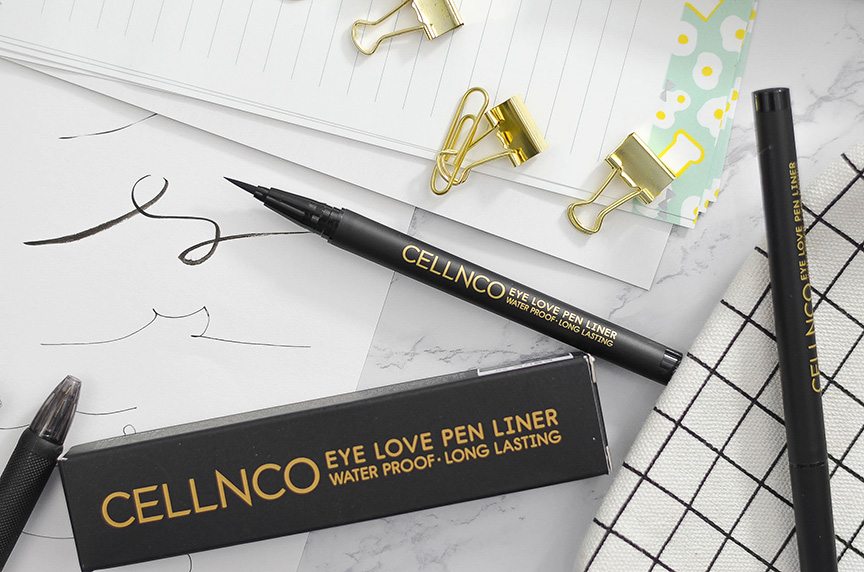 Last month, W2 sent me a package full of various products. I kind of groaned when I spotted two liquid pen liners by CELLNCO, because I'm a gel liner girl at heart. I've always found I have better control, less feathering into my crepey lids, and a better wear time with gel. Given those points, I really didn't expect much from these liners, but I wanted to be diplomatic so I decided to try them right away.
Y'all. OMG.
CELLNCO is a brand I hadn't heard of until recently, and they've given me nothing but excellent results from the products I've tried so far, so I should have known these were going to be better than I initially expected. CELLNCO Eye Love Pen Liner comes in two shades, Sexy Black and Cutie Brown. The first thing I noticed when removing the lid is how extraordinarily sharp the pen is. It's a 0.05mm fine "brush" tip (I'd say this is more like a pen than a brush, but it is technically a very sharp brush) that delivers the sharpest line I've ever gotten from a liquid liner. Guys, this thing is SHARP. The precision this liner delivers is the makeup equivalent of this gif: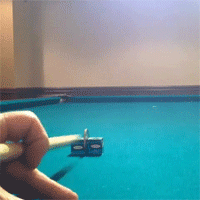 It does not mess around. But don't think that I mean that this liner is stiff. It's not at all! I've had sharp yet stiff liquid pen liners that felt like I was slicing into my lids. This liner has just the right amount of give without warping the point of the tip. It delivers a rich, precise line that lets you wing out like a freakin' pro. What it truly reminds me of is a good nib on a quality calligraphy pen.
Like this but with liner instead: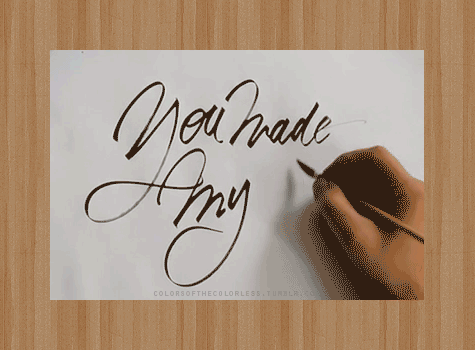 Another great point of pride for these liners are the colors. Yes, it only comes in two colors, but they're so good. I absolutely LOVE Cutie Brown. It's my perfect neutral brown; it doesn't pull too red nor too grey. It's the best. And Sexy Black is of course as sexy as my OG sexy goddess Hyori: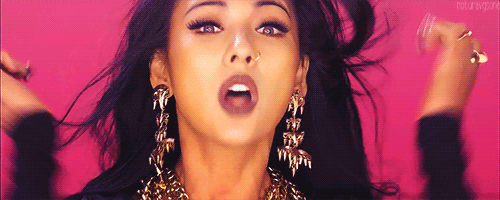 It's a rich true black that doesn't pull navy at all. Niiiiice.
The CELLNCO Pen Liner is waterproof once it sets, just like it claims. It lasts on me for the entire eight hours of the day I wear my face before I remove my eye makeup. But I do say that with the caveat that I do not have oily eyelids, so I can't speak to its performance if your lids are oily. But I have a pretty good feeling about it working for just about anyone due to its tenacity.
Even if you're not normally a fan of liquid pen liners like I was, I urge you to give this liner a try. You can thank me later!
Have you tried the CELLNCO Pen Liner? What did you think?
---
Author: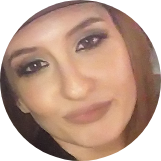 Coco Park
Coco Park is an author, beauty journalist, blogger, podcast host, and all around oddball living in Montreal Quebec with her family. Originally from the southern USA, she worked for several years in the makeup industry as a professional makeup artist and holds a certificate in esthetics. She is a proud member of the Choctaw Nation of Oklahoma. Want to know more? Check her out on the Beauty Beyond Basics podcast, on her blog TheBeautyWolf.com, on Instagram @thebeautywolf, and in her book "Korean Beauty Secrets: A Practical Guide to Cutting-Edge Skincare & Makeup."
---
Comments