These 5 Cosmetics YouTubers Love Are So Good (*Add to Cart* Right Now)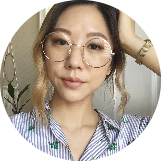 Ruth Kim
Nov 07, 2017
---
When it comes to K-beauty makeup, you've got a lot of choice. So what's worth adding to the cart? Here, we make it easy for you by rounding up the sure-to-please K-beauty cosmetics YouTubers love. 
_____________________________________________________________________
These days, it's easy to find the top recommendations for almost any product, restaurant, music, event, or experience that comes to mind. (Looking for the best toothbrush holder of 2017? There's a Top 10 list for that.) But with so many words of advice from innumerable sources — particularly in regards to skincare and makeup products and practices — it can get a touch overwhelming to weed out the flukes. That's why we rounded up a list of five K-beauty makeup products that resonated in the YouTube halls of fame, so all you have to do is sit back and read on.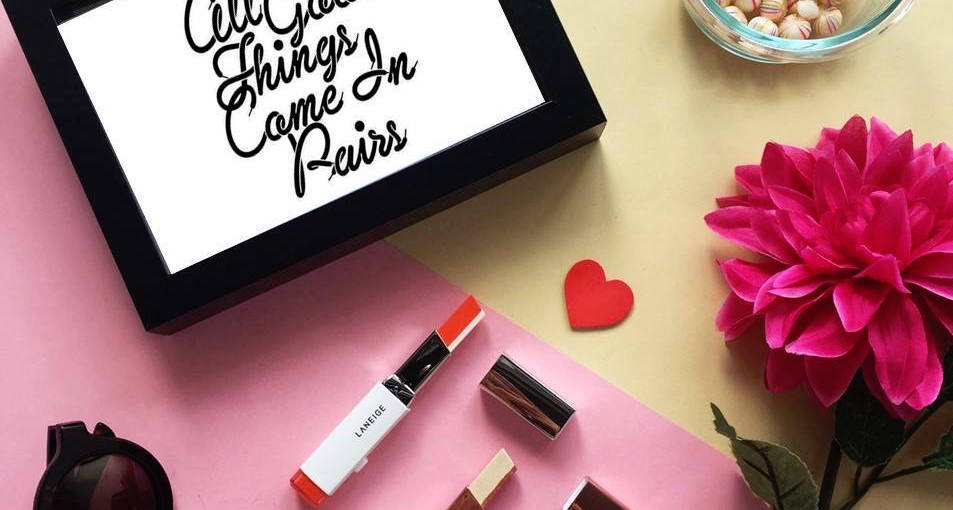 1. The Saem Cover Perfection Tip Concealer
Let's start off with an essential product for your makeup base: concealer. It's no easy feat finding the perfect concealer that gives hydrating, highly-pigmented coverage that doesn't crease or dry out. So when we started hearing whispers of The Saem Cover Perfection Tip Concealer, we couldn't hide our excitement.
Its perks include a doe foot applicator, which allows for effortless application, and a thick, creamy consistency that provides moisturizing, no-crease, high coverage with a slightly matte effect. A little goes a long way with The Saem Cover Perfection Tip Concealer, and it's got a brightening finish to boot.
Beauty YouTubers the likes of Aussie-Korean influencer Jen (the face of channel meejmuse) and Aussie-Vietnamese vlogger Kim Dao have both raved about the concealer, naming it one of their top picks for the best Korean makeup of 2016.
2. Etude House Play 101 Pencil
This next must-have beauty product comes in more than 50 shades of naughty and nice colors to fit any makeup lover's palette. We're talking about the Etude House Play 101 Pencil. Morgan from The Beauty Breakdown, a respected name in the YouTube beauty community, proudly put her stamp approval on the multi-colored eyeliners that also function as lip liners or cream blushes. The creamy consistency stays true all day, and there's a sharpening tool fitted at the opposite end of the liner to always keep your wings sharp.
3. Aritaum Shine Fix Eyes
Fix your eyes on these bad boys, and you'll be stealing glances left and right. The Aritaum Shine Fix Eyes is our pick for a must-try eyeshadow, and while it's been on the market for a few years now (see the eyeshadow in action as the sparkly base on the popular NYC-based Korean YouTuber Sunny), it's been recently approved again by The Beauty Breakdown as well as by Australian YouTuber Wengie. Described as a "cushiony creamy powder," the Shine Fix shadows boast iridescent pearls for serious shimmer and a "3-proof formula" that defies water, smudges, or creasing. The finely-milled powder is pressed securely with a small lid covering that keeps all the glittery goodness inside where it belongs.
4. Too Cool For School Artclass by Rodin Shading
While we don't want to throw shade on other contour powders, our pick for best contour palette is none other than the Too Cool For School Artclass by Rodin Shading compact. You've probably seen your favorite YouTubers like Edward Avila and Jen from Meejmuse wax poetic about this shading product, and it's for good reason. While many contour shades (and bronzers) come in hues that have overly orange or reddish undertones, the three shades in the Artclass palette are true, neutral browns, fitting for any light-to-medium skin tone.
Use the light shade to define the lines of your nose, the medium brown to slim down your cheekbones, and the darkest hue to chisel your V-line. The powder brushes on lightly at first, but can be built up to your preference; you can even use the product as matte eyeshadows, perfect for building your eye makeup base. It's no wonder the Artclass by Rodin Shading is one of the top cosmetics YouTubers love, with over 5,000 videos on it.
5. Laneige Two Tone Lip Bars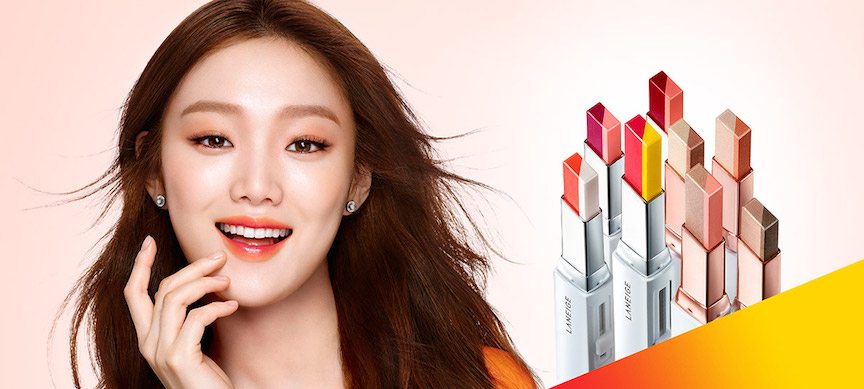 We've got one lipstick in two colors and three reasons why you should pick the Laneige Two Tone Lip Bar as your go-to lippie this season. For starters, it's the fail-safe way to achieve the perfect gradient lip in one effortless swipe. Available in 10 different color combinations, you have an array of vibrant, rich shades to choose from. Second, the two colors create a "high glossy and semi matte" combination of textures that's equally pigmented and moisturizing. And third? Not only do YouTubers praise the multi-colored lipstick, beloved Korean actresses Song Hye Kyo (Descendants of the Sun) and Lee Sung Kyung (Cheese in the Trap, Weightlifting Fairy Kim Bok Joo) are proud brand ambassadors, sporting Laneige's two-tone lip in their signature makeup looks for their respective K-dramas.
Our honorable mentions for makeup must-haves include the oil-controlling Innisfree No Sebum Mineral Pact (and its powder form), as well as Etude House cult favorites, Curl Fix Mascara for voluminous lashes and My Brows Gel Tint.
Have you ever bought a makeup product because of a YouTuber's recommendation? Did you end up liking it? With which YouTuber do you share similar tastes? Share your experience with these cosmetics YouTubers love in the comments below!
---
Author: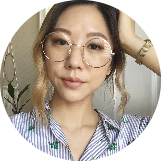 Ruth Kim
Ruth is a 20-something creative with a fixation on black coffee, black boots, and the beautiful black hole that is all things K-beauty. A Southern California native, she loves to share her current skincare favorites and lifestyle inspirations on her Instagram @ruthhlesslyy.
---
Comments