Totally Steal These Gym Skincare Routine Tips From a Skincare Guru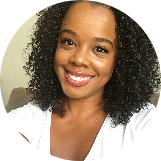 Sheryll Donerson
Nov 24, 2017
---
How does a K-beauty skincare guru care for her skin while working out? Very thoughtfully. After all, sweating regularly in the gym isn't exactly skin's best friend. Nab these genius tips from a workout addict (whether you're in or out of the gym).
_____________________________________________________________________
I have two great addictions in my life: skincare and the gym. If you read my previous post, you'll know that I've become one of those women who take #sweatyselfies daily and are a bit addicted to getting my workout on. I am also obsessed with making sure my skin looks and feels the best it can at all times. As a result, I've developed a gym skincare regimen that helps keep me glowing on and off the treadmill.
1. Don't over-cleanse
Let's start with my schedule. I actually schedule my workouts to coincide with when I need to wash my face. I know, I know — this sounds insane, but hear me out.
When I was training in Phuket, I realized I was washing my face too much, and it made my skin tight, dehydrated, and super acne-prone. If I work out too late in the afternoon, I have to wash my face in the morning before I work out to remove my morning/early afternoon makeup/dirt/sunscreen, and then wash it again after I workout. If I have something else to do after the gym, I have to put on makeup again and take it all off before I go to bed, and that's just too much face washing for one day.
So now, I work out as early as I possibly can so I don't have to wash my face a bajillion times a day.
2. Keep it minimal
I have two rules when it comes to my gym skincare routine: absolutely no makeup at the gym, and I have to have a freshly cleansed face. I sweat like a crazy person, and I cannot stand to know that my face is dirty and sweaty. I like to focus on making sure my face is properly moisturized, but not so much so that I have tons of product running into my eyes.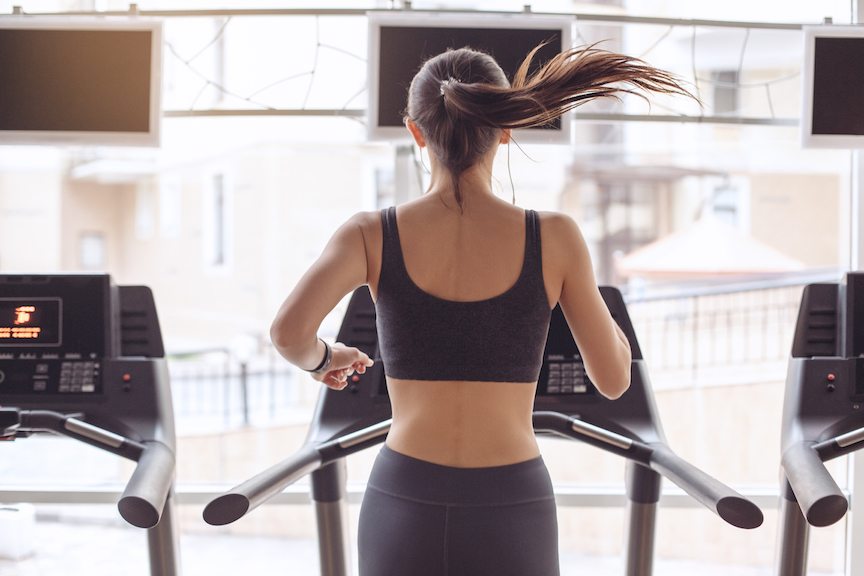 So in the morning before I go to the gym, this is what I do:
1. I cleanse with a cleansing water like Son&Park Beauty Water or Thank You Farmer Cleansing Water. Sometimes, I use a non-foaming cleanser like the Troiareuke Acsen Oil Cut Cleansing.
2. Then I use a lightweight emulsion like the Hyggee Balance One Step Facial Essence or the Su:m37 Water-full Gel Lotion.
3. Walk to the gym and get ready to kill another workout.
Yup. That's it. Two pre-gym steps and then I'm out the door.
3. Hydrate post-workout
When I get finished with my workout, I go ahead and do my full morning skincare routine. I usually have errands to run or something to do after my workout, so I focus on hydration but also making sure my skin isn't too slippery for makeup. Before I leave the house, I like to throw a few sheet masks in the fridge to use after my workout. It's a super nice treat after a long run or a day of heavy lifting.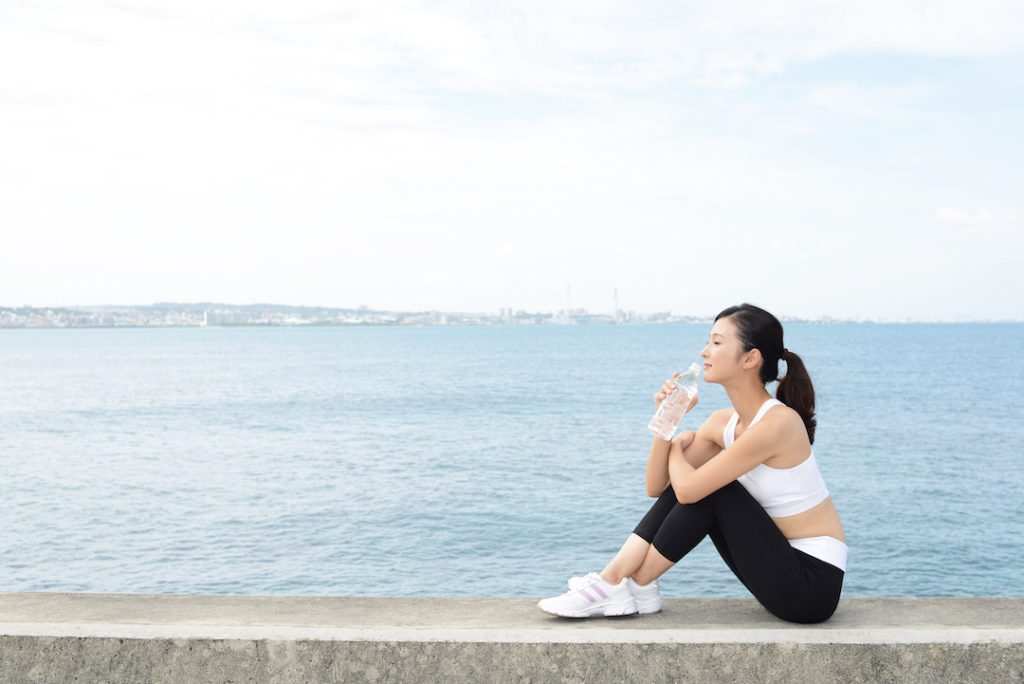 So my morning gym skincare routine goes a bit like this:
1. I use a gentle foaming cleanser like the COSRX Good Morning Low pH Gel Cleanser or the Sulwhasoo Snowise EX Cleansing Foam to get rid of all the sweat.
2. I lightly spritz my face with a hydrating mist. I have an obsession with the Mario Badescu Rosewater/Aloe mist, but I also love the Su:m37 Secret Programming Essence Mist. I gently tap the mist into my skin before moving on to my next step.
3. Then I take one of those sheet masks I've had chilling in the fridge and put that on while I drink my after-workout protein shake. #Gainz.
4. After my sheet mask, I move on to a lightweight emulsion/moisturizer. Usually I go for the Su:m37 one again or sometimes I use the COSRX Oil-Free Ultra-Moisturizing Lotion with Birch Sap. If I hit the acids hard the night before and my skin needs a little more TLC, I'll use a lightweight gel cream like the Laneige Water Bank Hydrating Gel or the Purple Tale Ode to Hydration Facial Cream.
5. Sunscreen time! Read all about why you should use sunscreen here.
6. If I'm wearing makeup (which is more often than not), I move on to the last step of my skincare routine, which is a mattifying primer. I cycle between the Becca Ever-Matte Primer, the Sephora Beauty Amplifier Mattifying H20 Gel Primer, or a drugstore option from NYX.
And boom. I'm all refreshed and ready to tackle the rest of the day. I fortunately literally live across the street from my gym so I never have to take my skincare routine with me, but trust me, I have samples on deck for when I need them.
Do you have a gym skincare routine? What are some of your tips for working out while caring for your skin? Let me know all about it in the comments!
---
Author: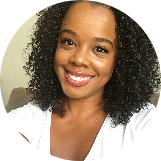 Sheryll Donerson
Sheryll Donerson got her start as a beauty writer by writing K-beauty reviews for her blog, The Wanderlust Project. These days, she's lifting heavy weights, eating tacos, drinking (too much) coffee and is 1/4 of the beauty podcast, Beauty Beyond Basics (or Triple Bees for short). You can find her on Instagram and Twitter at @sheryllrenata.
---
Comments