Is Iope Easy Fitting Concealer a Dupe For the Famous YSL Touche Eclat?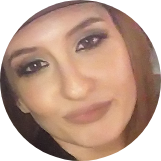 Coco Park
Nov 21, 2017
---
A makeup artist takes on the Iope Easy Fitting Concealer for her under eye woes and compares it to the world-famous YSL Touche Eclat. Can it compete? Here's what she found.
_____________________________________________________________________
Korean beauty is chock full of awesome concealers, so much so that I can break them down into categories and have favorites in each one. There's the high coverage blemish concealers, the color correcting concealers, and most importantly (to me) the under eye concealers.
Since my skin is pretty much under control, I can get away with not wearing BB cream if I don't want to. What I can't ever skip is under eye concealer. Blame genetics, blame my kids, whatever the cause, I have pretty gnarly dark circles. I also have discoloration under my eyes and in the inner corners near the top of my nose due to thin skin. (Thanks Mom.) Because of this a good concealer makes a huge difference for me in terms of transforming me into a presentable sight for the land of the living. Because of that I hold my concealers to both high standards and high praise when they get it right. And man, does this one get it right.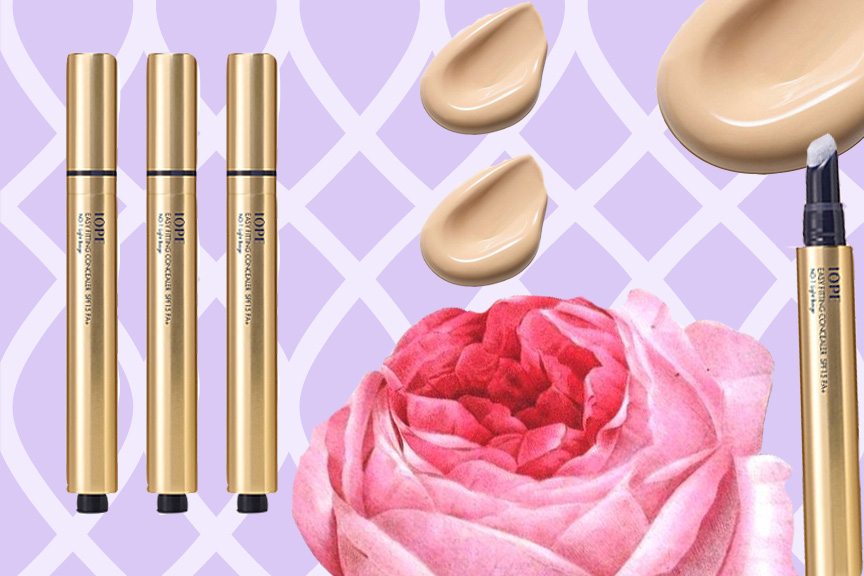 The first thing you might notice about Iope Easy Fitting Concealer is its packaging's similarity to YSL's famous Touche Eclat concealer. Yves Saint Laurent's Touche Eclat Radiance Perfecting Pen ($42) has a massive following, counting the Duchess of Cambridge as one of its loyal users. So I guess you could say it has the royal seal of approval. That's a pretty big behemoth to take on, so I admired the gall of Iope right away. But could it really compare with the famous Touche Eclat?
Right out of the box you notice the weight of the product. It's substantial, but at the same time it's light. The housing must be some sort of gold toned aluminum. It also has a royal blue plastic clicker on the end that pushes the product forward. The main packaging difference between the Iope and the YSL is the delivery system: instead of the brush pen, Iope has opted for a slanted doe foot fibre applicator at the end. Let me tell you right away I prefer this way, way more to the brush; I'll tell you why a little later.
To get the party started you have to press the clicker several times before the product starts to flow into the doe foot. Don't worry, it really does take many clicks to get things flowing — it's not broken. With both of mine I sat there clicking away for what seemed like a ridiculous amount of time, but good things come to those who wait.
When the product finally comes you might have some excess; it becomes easier to control after initial use so you might find yourself wiping away the surplus on the first try. Once your doe foot is properly coated, simply tap the concealer onto your dark circles. Depending on how big of an area you're working with, you can opt to blend it on with the provided foot or blend down with a concealer brush, tiny beauty blender, or even your fingers.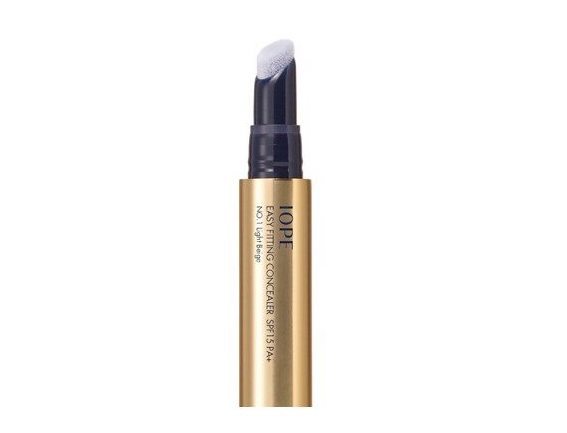 This is where my love of the doe foot versus the brush comes in. In my experience, this is the perfect delivery system as it provides an even coating of product that is just the right amount. It's like baby bear's porridge: It's juuuuuust right. Think of it like the difference between applying foundation with a brush versus with a cushion. The slanted shape also makes it much easier to get into the tiny crevices around the nose and deliver the perfect amount of product just where you need it.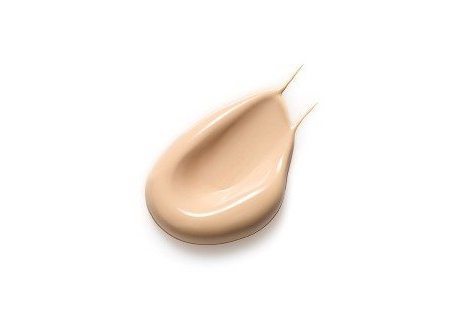 Another way that Iope Easy Fitting Concealer instantly triumphs over YSL is the texture of the concealer itself. With YSL I find it to be somewhat thin and watery, giving an uneven coverage initially that requires a lot more work to blend. Iope's Easy Fitting Concealer has a creamy, cushy, luxurious texture that goes on with just the right consistency every time.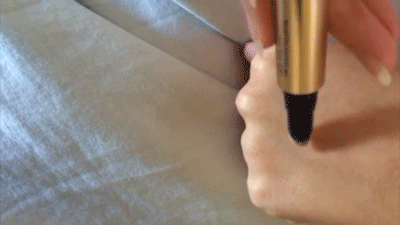 It instantly covers those pesky dark circles and discolorations, and with a little blending it's the perfect airbrushed effect.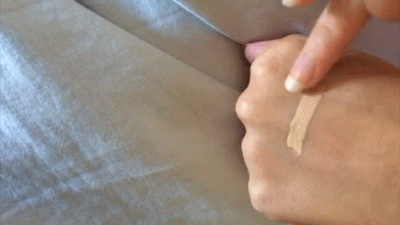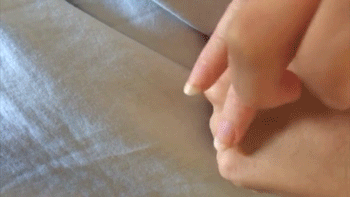 And here's the most important part that really pulls this across the finish line as the winner:
IT  ? DOES ? NOT ? SETTLE ? INTO ? FINE ? LINES.
At all. Fine lines plague just about all of us, so this is a huge accomplishment. Thank you, Iope!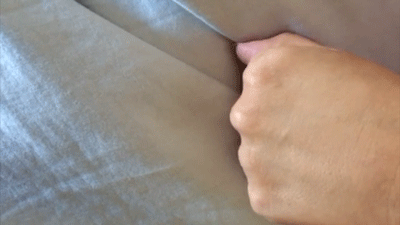 The finish of the product is illuminating without looking too strobe-y, covers dark circles perfectly without looking overly "done" or cakey, does not migrate and make your fine lines its home throughout the day. It's just all around freaking amazing. It's also $12 cheaper than YSL's concealer, coming in at $30 here at W2Beauty. I have only one single solitary complaint about this concealer and that's the poor shade selection.
For me, this really is an absolutely perfect under eye concealer. However, I wouldn't recommend it for stubborn blemishes or dark spots; this is strictly an under eye party favor. If you're looking for a thicker, heavy duty concealer for blemishes, give Tony Moly Go Active Concealer a try. However if you're looking for your holy grail dark circle concealer, this just might be it.
Have you tried the Iope Easy fitting Concealer? What concealers do you turn to again and again? Have you found any K-beauty dupes for famous Western brands? Share your experience!
---
Author: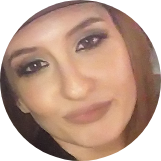 Coco Park
Coco Park is an author, beauty journalist, blogger, podcast host, and all around oddball living in Montreal Quebec with her family. Originally from the southern USA, she worked for several years in the makeup industry as a professional makeup artist and holds a certificate in esthetics. She is a proud member of the Choctaw Nation of Oklahoma. Want to know more? Check her out on the Beauty Beyond Basics podcast, on her blog TheBeautyWolf.com, on Instagram @thebeautywolf, and in her book "Korean Beauty Secrets: A Practical Guide to Cutting-Edge Skincare & Makeup."
---
Comments