This Is Why Editors Are In Love With This Cleansing Oil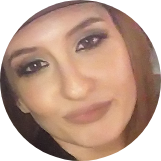 Coco Park
Nov 17, 2017
---
Can a face cleansing oil merit such high praise and devotion? It can when it's SanDaWha Cleansing Oil. Contributing editor Coco Park explains why she (and the rest of the Beautytap editors) are now SanDaWha Cleansing Oil converts.
---
Given my love of camellia oil, of which I professed here, it's probably a surprise to no one that I fell instantly for SanDaWha, a brand with a focus on camellia oil. I was grateful to receive the majority of the line from Beautytap, and the products quickly proliferated in my skincare routine and will no doubt be repurchased by me in the future.
One of the standout products for me is the SanDaWha Natural Mild Cleansing Oil.
This is a camellia-based oil. And when I say camellia-based I don't mean 10 ingredients down the line. The first ingredient is Camellia japonica seed oil 61.55%.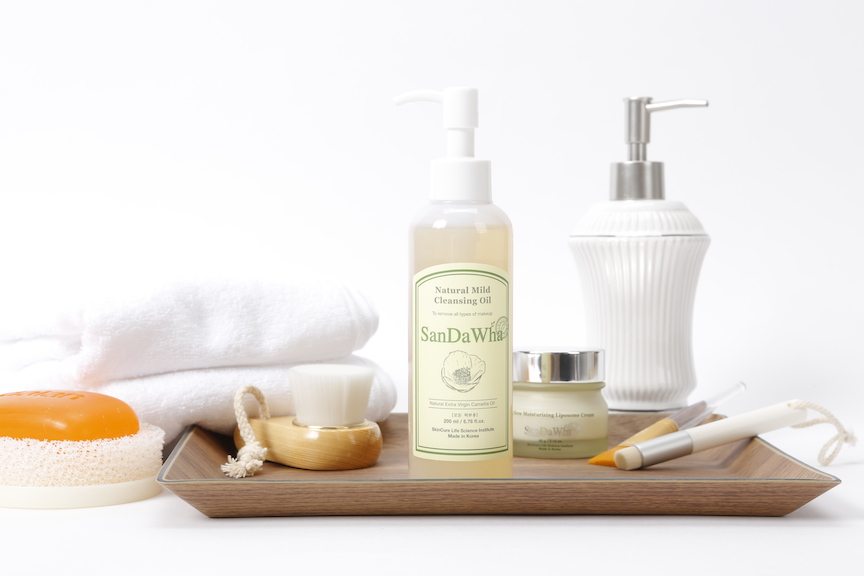 And if you're a fan of plant-based, "natural" products and skincare, you are going to love this stuff. A study of the full ingredient list will thrill you. COSDNA has it listed here, and as you can see it's a wonderland of plant-based goodies and antioxidants. Some standouts in the plant-based list are Helianthus annuus seed oil (sunflower seed), Oryza sativa oil (rice germ), Vitis vinifera seed oil (grape seed), and Rosa canina fruit oil (dog rose). All of which make for fine emollients, which you need for an oil cleanser to properly work. The antioxidants that caught my eye were tocopherol (which is vitamin E) and ubiquinone, which you probably know as coenzyme Q10.
And yes, I'm well aware that you're just going to rinse those away and down the sink, but some people really appreciate nature-based things and actively seek them out. I'm often on the lookout for those kinds of products because they just make me feel that much closer to the earth. It sounds a little hippie-dippy, but I am, after all, a proud member of the Choctaw Nation of Oklahoma. I grew up in the red dirt country, picking wild onions and morel mushrooms for dinner. I'm now living in a big city, and I miss nature. Feeling connected to it via beauty is just a small way to say thanks to the earth. Yes, yes, everything is chemicals, and they are nature, too, but you know what I mean. Plants: These are Mother Nature's gifts to us.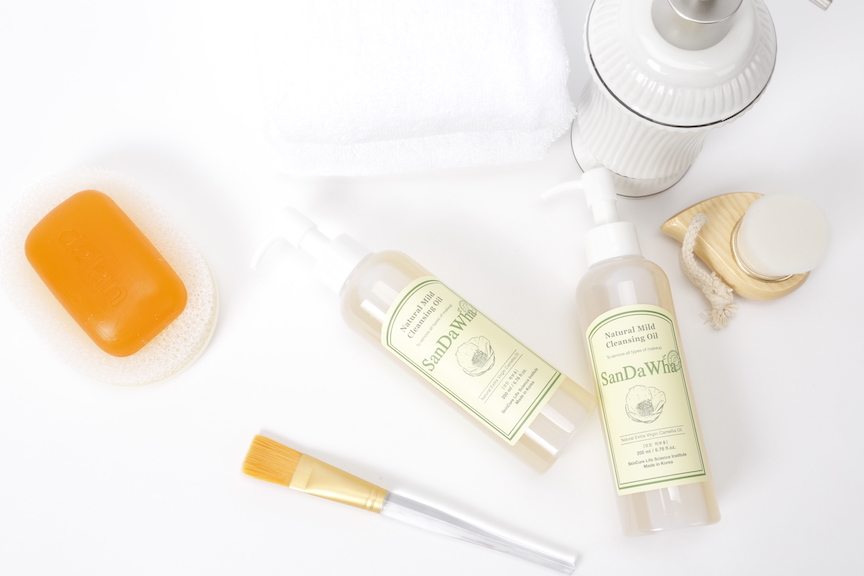 Of course, the merits of having a plant-based formula is all well and good, but if this doesn't work as a cleanser, then it's all for nothing. And that's what I love about this product. It really frickin' works. It slays my waterproof liner and makes short work of my waterproof mascara. The best part is, it does this all without bothering my very sensitive eyes, which have been reacting to a lot of my old favorites lately. It's been smooth sailing ever since I started using this stuff. Every bit of the day is washed away and not a hint of irritation.
The texture of this oil is what really made it stand out for me. Unlike other oils, this one is thick, so it doesn't run or seep into the eyes when they're closed. And this thick oil is even thicker than my other previous thick oil favorite, the Illi Total Aging Care Oil Cleanser.
The SanDaWha Cleansing Oil an excellent choice for doing your massage techniques while cleansing since there's no fear of it dripping all over the place. Out of all the cleansing oils I've tested, this one has the thickest consistency, which gives you a lot of control.
Another thing people often wonder about with a cleanser is the smell. This one has a very subtle scent that pings as chamomile to me — definitely milder than the Illi Total Aging Care cleanser. So if heavy scent was something that turned you off of the Illi (which was a complaint I heard from a few), do check this one out instead.
It also scores insanely low on the acne trigger scale, if that's something you're concerned about. It has a total of three ingredients scoring a 2, which is excellent for an oil cleanser. But I mean, you're going to follow this up with a foaming cleanser anyway, so that's a non-issue. Still, good to know in case you somehow miss a spot.
If you're worried about how clean this rinses with a thicker texture, fear not. This rinses off beautifully, removes all traces of your toughest makeup and sunscreen, and leaves your skin very soft and refreshed. In short, this works great, feels great, and I feel great using it. Way to go, SanDaWha! You've made me a longtime customer out of me.
Have you tried SanDaWha Cleansing Oil or any other SanDaWha products? What'd you think? What's your favorite cleansing oil? Let's talk about it in the comments below!
---
Author: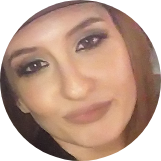 Coco Park
Coco Park is an author, beauty journalist, blogger, podcast host, and all around oddball living in Montreal Quebec with her family. Originally from the southern USA, she worked for several years in the makeup industry as a professional makeup artist and holds a certificate in esthetics. She is a proud member of the Choctaw Nation of Oklahoma. Want to know more? Check her out on the Beauty Beyond Basics podcast, on her blog TheBeautyWolf.com, on Instagram @thebeautywolf, and in her book "Korean Beauty Secrets: A Practical Guide to Cutting-Edge Skincare & Makeup."
---
Comments