Why Shop the VIB Sale When You Can Get These Sephora Dupes (For Much Less)?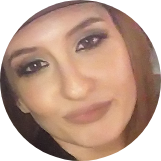 Coco Park
Nov 03, 2017
---
Paging through W2Beauty sometimes has me humming "Anything you can do I can do better" when I recognize K-beauty versions of Sephora's staples. And in light of the beauty retailer's semi-annual VIB sale, I've rounded up six notable Sephora dupes that you should be turning to K-beauty for instead.
_____________________________________________________________________
Tweezerman Smooth Finish Facial Hair Remover $20
versus
Etude House My Beauty Tool Facial Hair Remover $4
This little coil grasps hairs and pulls them out as you run and twist it over your face. Think threading but less precise and a hell of a lot easier. Plop down in front of your favorite Netflix binge and get hair-free fast. You can go with Tweezerman's $20 single coil version, or Etude House's $4 version, which features two coils.
Sephora Collection Shear Genius Eyebrow Trimmer $20
versus
A'Pieu Eyebrow Cutting Scissors $5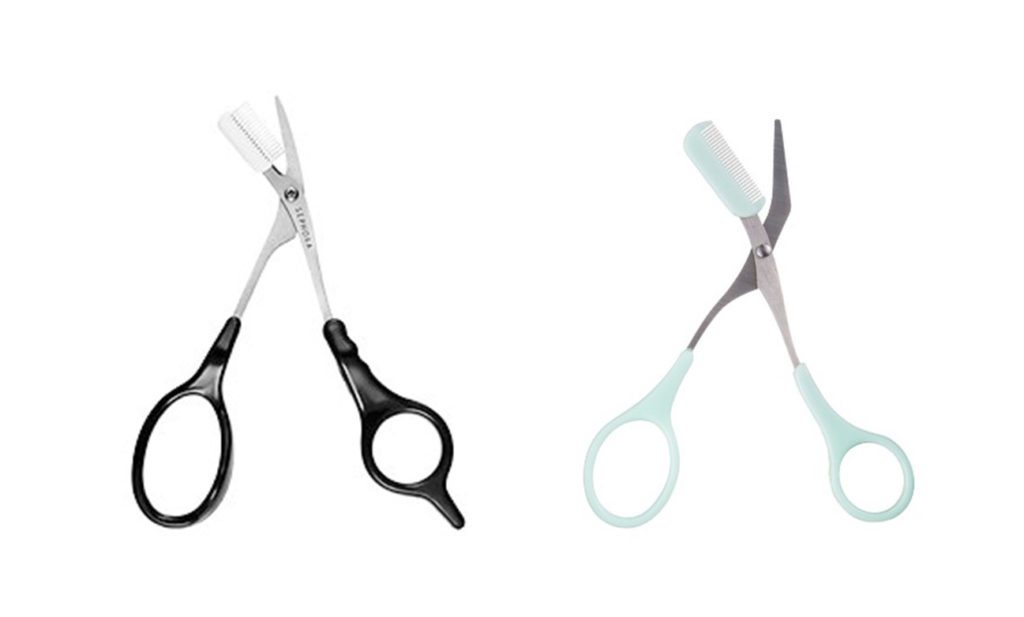 Got unruly eyebrows that need a trim? You can get Sephora's house brand for $20 or A'Pieu's for $5. Trust me, there's not really $15 worth of quality difference here to justify the $20 scissors.
Fenty Beauty by Rihanna Match Stix Trio $54
versus
Innisfree Mineral Fit Stick $11 each ($33 for 3)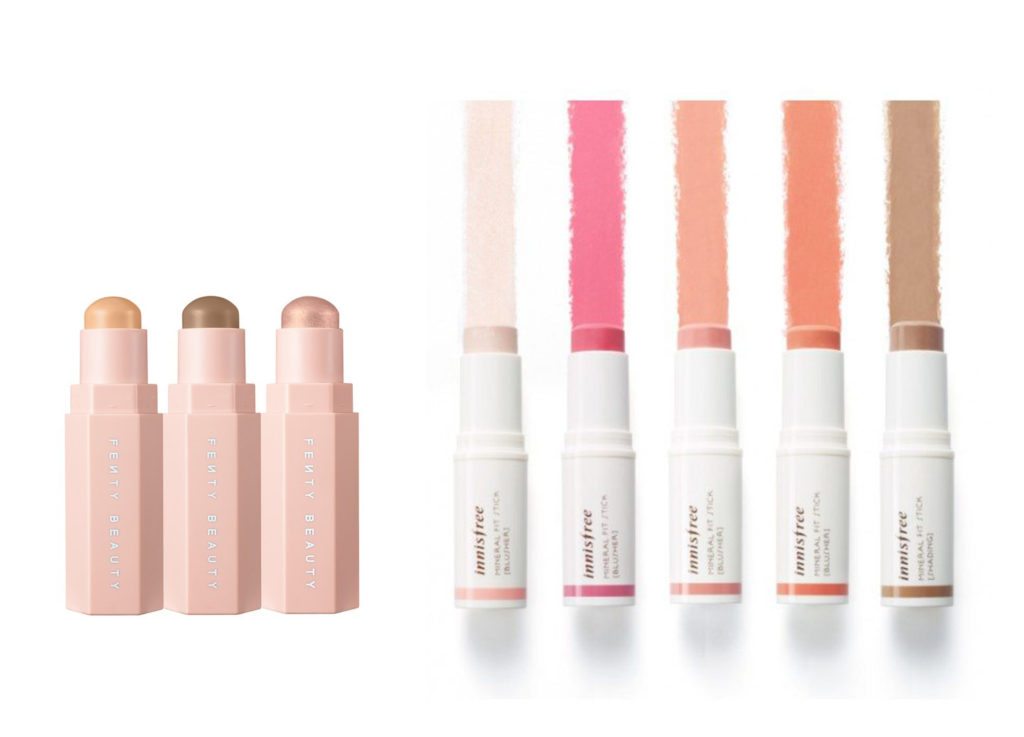 Please donut come to me, Rihanna Navy! I'm one of you! I will forever stan Riri, and I'm so thrilled about her line. However, if I'm being 100% honest, I was not really wowed by her Match Stix. They didn't blend as well as my Innisfree Mineral Fit Sticks ?. I know, I know, blasphemy, but it's true. Innisfree doesn't have near the color range of the Match Stix though, but the colors they do have that dupe are superior formula-wise.
Dr. Jart+ Liftra Contour Shaper $80
versus
Swanicoco Skinny ABS Chrome Beauty Roller $63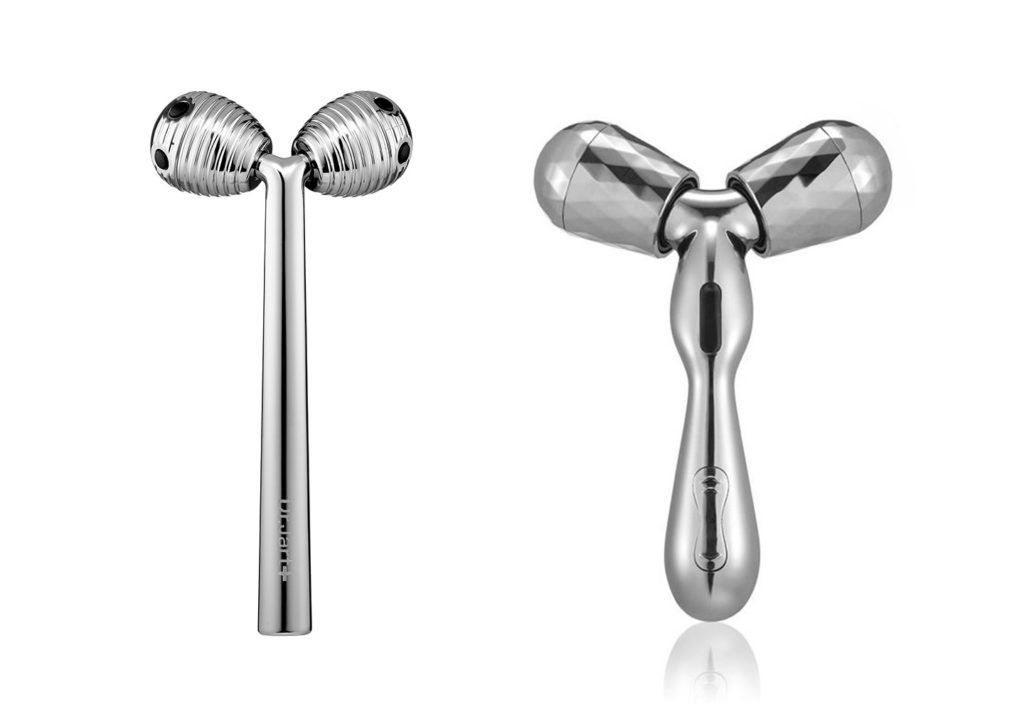 Technically, Dr Jart is a K-beauty brand, and this is a K-beauty product. But at $80, this facial roller has a stateside markup. These rollers are used to stimulate blood flow and massage the facial muscles to "tone" them up. Swanicoco's version is actually a bit larger and can also be used all over the body, not just the face. It's also about $20 less, and each order comes with that famous W2Beauty candy, so that'd be my choice.
AmorePacific Resort Collection Sun Protection Stick SPF 50+ $40
versus
Innisfree City Vacance Sun Stick SPF50+ PA++++ $16
Another case of K-beauty come stateside. AmorePacific is a higher end luxury brand, and that's reflected in the gorgeous packaging for their sun protection stick. It's sleek and gold and would look chic as hell in your purse. But let me tell you this, Innisfree makes a damn good sun product, and that's the case here. The City Vacance Sun Stick actually offers a bit more protection than the AmorePacific stick, and it's better formulated. It leaves out the high acne triggering ingredient isopropyl palmitate, which is a 4 out of 5 and found in the AmorePacific stick. At $16 it goes to show that more expensive doesn't always mean better.
Clarisonic Mia Skin Cleansing System $129
versus
Swanicoco 4D Natural Care Cleanser $51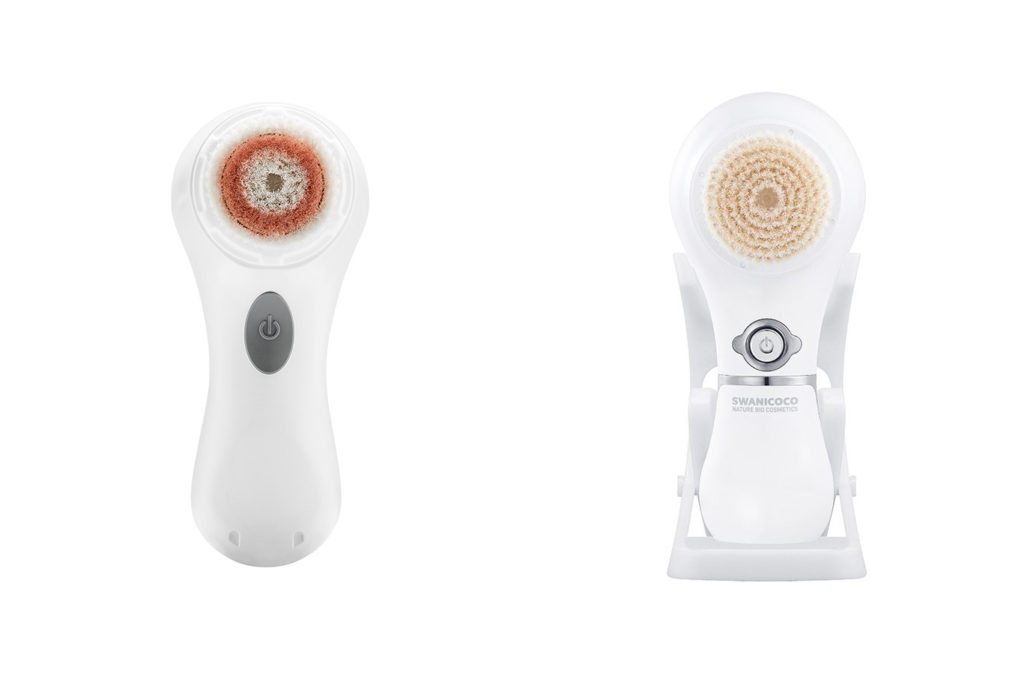 If you're in the market for an electric facial cleansing device, Clarisonic has been a trusted brand for years now. But just like every other old school product, innovation finds a way into the market. Swanicoco's version has "4D motion," which rotates the bristles every which way like a Mia's more limber cousin. There's also the gimmick factor here: Not everyone is going to keep using an electric cleansing device year after year, so wouldn't you rather pay $51 over $129 and get better performance and save cash? Both products have ultra soft bristles and do cleanse the face more thoroughly than just your hands alone. You're still at risk for irritation though, so tread lightly and maybe don't use this every day, especially if you have sensitive or reactive skin.
So would you rather pay premium for some of these products or are you going for the Sephora dupes? Are there any that you're thinking about purchasing? Let me know in the comments, and happy shopping!
---
Author: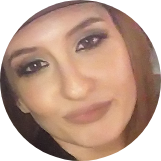 Coco Park
Coco Park is an author, beauty journalist, blogger, podcast host, and all around oddball living in Montreal Quebec with her family. Originally from the southern USA, she worked for several years in the makeup industry as a professional makeup artist and holds a certificate in esthetics. She is a proud member of the Choctaw Nation of Oklahoma. Want to know more? Check her out on the Beauty Beyond Basics podcast, on her blog TheBeautyWolf.com, on Instagram @thebeautywolf, and in her book "Korean Beauty Secrets: A Practical Guide to Cutting-Edge Skincare & Makeup."
---
Comments