This Is How You Eat Your Way to Better Skin With Skincare Superfoods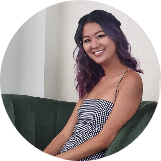 Wendy Chuong
Nov 20, 2017
---
Your cleansers, serums, and masks are great, but what you put in your body can be just as important to your skin as what you put on it. Here, some skincare superfoods you need to incorporate into your regimen now.
_____________________________________________________________________
Health comes from the gut, and what you eat truly affects every part of your body. Superfoods have recently seen an exponential rise in popularity as their incredible health benefits have been spotlighted in mainstream media, and for good reason. While there hasn't been any conclusive evidence that eating kale cures cancer, we do know that superfoods do more benefit than harm. Packed full of antioxidants, anti-inflammatories, antimicrobials, and essential vitamins and minerals, superfoods should be a part of any healthy diet and any skincare routine. That's right — superfoods can be as effective on your body as they are in your body.
We've all heard that beauty comes from within, so it makes sense that eating superfoods can help prevent aging, acne, dullness, and a whole list of other skin ailments. And now thanks to modern skincare, you can pair your skin routine with your diet for optimal results.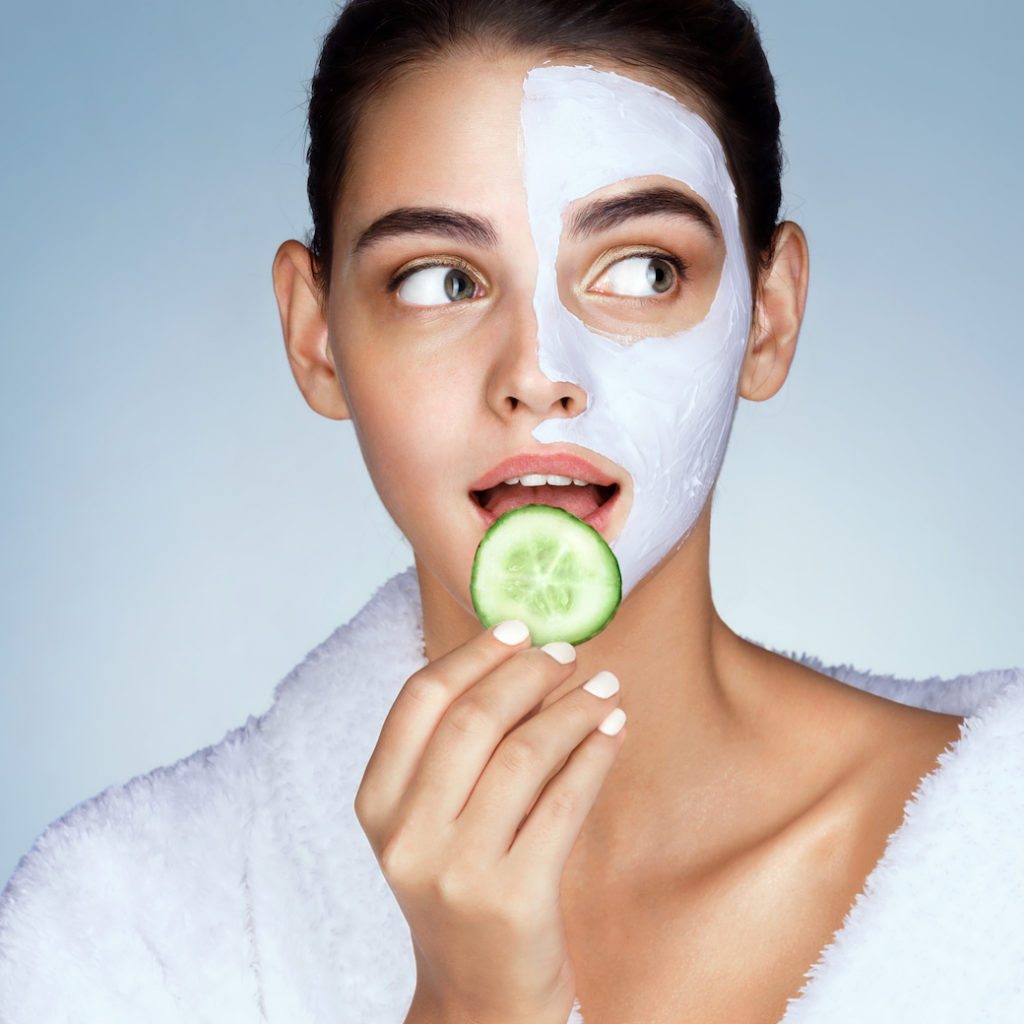 Here are some of 2017's hottest superfoods to both eat and slather on your face.
Chia Seeds  
These tiny seeds are packed full of essential fiber, protein, calcium, phosphorous, and omega-3s. They also contain almost the whole alphabet of vitamins and modulate blood sugar. Basically, just a sprinkle of these chia seeds on any meal can turn it into a nutritional powerhouse.
Chia seeds are also great for feeding your face. Lotions and creams that contain chia seeds can plump and nourish skin with fat soluble vitamins. The Face Shop has an entire line of products focused on chia seeds, but The Face Shop Chia Seed Moisture Recharge Cream is particularly great for dry, dull skin in need of nourishment and deep, penetrative hydration.
Turmeric  
Move over pumpkin spice — the new trendy latte is the Golden Latte, usually made of cinnamon, ginger, and most importantly, turmeric. This root that is often used in Asian cooking is a powerful disease fighter as an antioxidant and anti-inflammatory. Turmeric's active ingredient, curcumin, has powerful antioxidative properties that can fight everything from early aging to liver disease.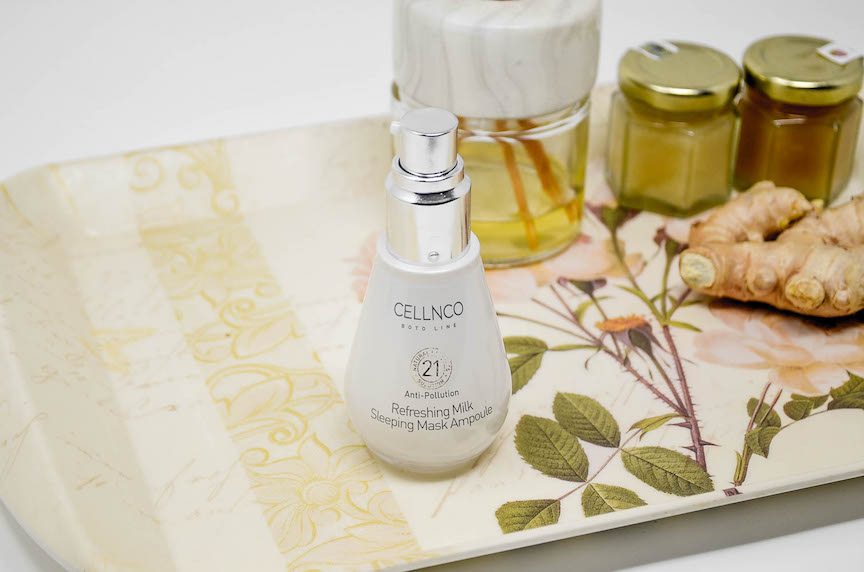 The super-powered spice has many of the same benefits for the face as it does for the gut. It can energize and brighten dull skin, reduce inflammation and redness, fight acne and signs of aging, and the list go on. Many people swear by homemade turmeric masks with milk and honey to transform the face. But if that's not your thing, the CELLNCO Anti Pollution Refreshing Milk Sleeping Mask Ampoule contains turmeric root along with beautifying milk proteins to regenerate skin as you sleep.
Blueberries  
Probably the most mainstream of superfoods, blueberries have earned their place at the top of the must-eat list for containing high levels of antioxidants and, according to UK's National Health Service, helping to fight against heart disease and some cancers. Plus, they're one of the most delicious and easily consumable superfoods.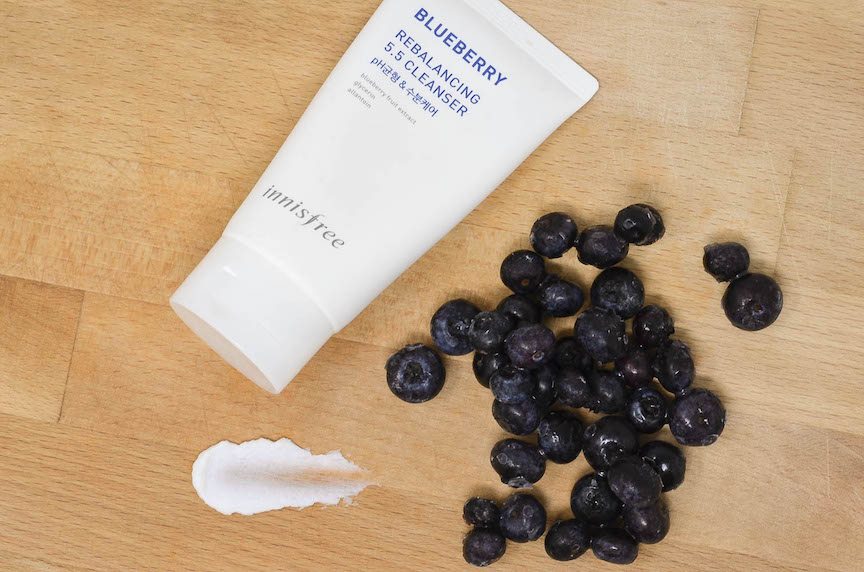 In skincare, the powerful phytonutrients in blueberries called anthocyanins can help fight free radicals, promote collagen synthesis, and combat signs of aging. Blueberries are also full of vitamin A, which helps to normalize oil production and are effective in purifying acne-prone skin. Cleansers like the Innisfree Blueberry Rebalancing 5.5 Cleanser and the Neogen Real Fresh Foam Blueberry use this tiny berry to deliver great anti-aging and nourishing benefits.
Green Tea
Green tea is having a major moment. It seems like every week, a tea-centric shop pops up. Green tea and matcha, a powder made of high-grade green tea leaves — consider it green tea on steroids — contain tons of antioxidants that can cut the risk of stroke, heart disease, and diabetes. And according to HuffPost, the chlorophyll that makes green tea green is a powerful detoxifier, able to eliminate chemicals and heavy metals from the digestive system.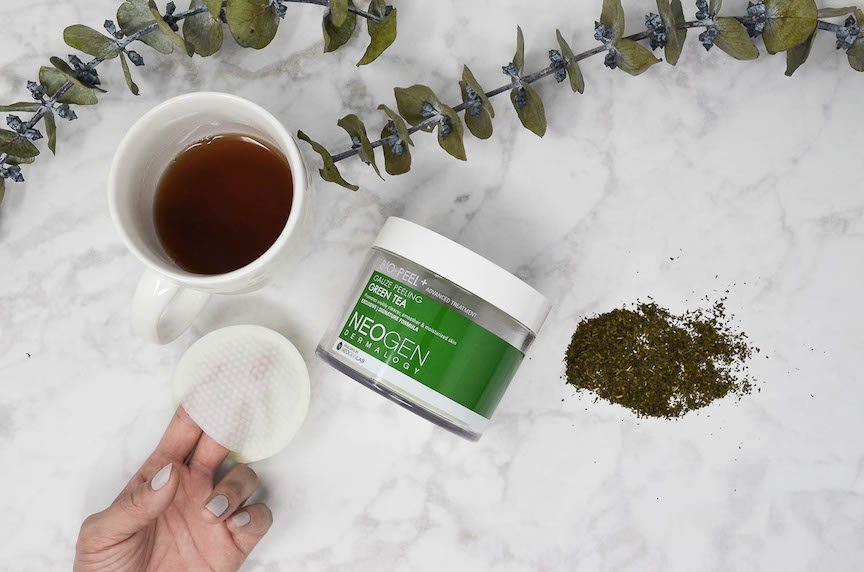 With a quick glance, you'll notice that many Korean skincare brands have a line of products with green tea as the key ingredient. The antioxidants, anti-inflammatories, and polyphenols that make drinking green tea so great for you are also great for delaying signs of aging, neutralizing harmful free radicals, and cleansing and detoxing the skin. While most of us are familiar with the red wine version of these exfoliating pads, Neogen's Bio Peel Gauze Peeling in Green Tea is sensitive skin-friendly and can help reduce inflammation. The Innisfree Green Tea Cleansing Foam is also a fantastic cleanser and smells heavenly, the next best thing to washing your face with straight green tea (we can't all be makeup artist Pony).
Ginger  
Throughout history, ginger has been used to effectively treat all sorts of ailments, including nausea, colds, and upper respiratory infections. It also boasts some powerful antioxidants and detoxifying properties. Whether consumed with turmeric in lattes, taken back in very strong (but very effective) wellness shots, or added to pressed juices, ginger amps up any superfood's benefits and delivers a signature flavor kick.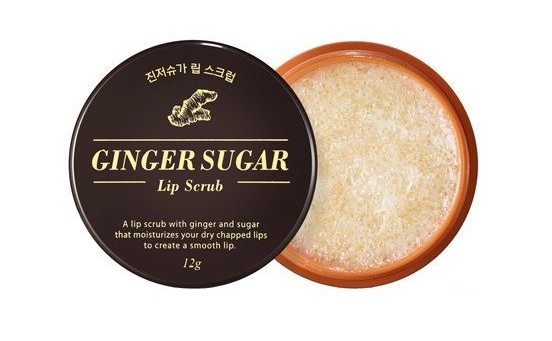 In skincare, ginger is often used for its revitalizing benefits and invigorating scent. It's found in a number of different products. One of our favorites is the Aritaum Ginger Sugar Lip Scrub, which has a mix of ginger and orange along with sugar to exfoliate and nourish lips. The spicy kick of ginger also gives a subtle, natural plumping effect — perfect before applying a matte lipstick. But in this case, you'd get more benefits from applying it rather than eating it.
It seems obvious that we should feed our faces the same way we feed our bodies. We eat for strength, longevity, health, beauty, and nourishment, and those are all benefits I want for my skin. There's a reason why Whole Foods has an entire section dedicated to skincare.
I know I'm totally on the wellness wagon, but tell me what you think! Are you still unsure about skincare superfoods? What are your favorite skincare superfoods? Let's chat in the comments!
---
Author: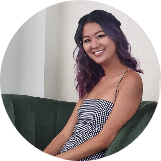 Wendy Chuong
---
Comments