Suzy Shows Us How to Go from Sexy K-Idol to Tomboy Next Door in 'While You Were Sleeping'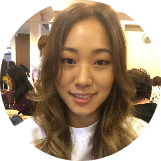 Angela son
Nov 09, 2017
---
It's not every day we get to see a sexy K-pop star looking like an everyday girl. That's why we're loving the hit K-drama While You Were Sleeping, where one of Korea's sexiest K-idols transforms into an average girl next door. Here's the breakdown of Suzy Bae's head-to-toe makeover and why we can't get enough.
________________________________________________________________
Ever since SBS's latest drama While You Were Sleeping began airing, K-drama fans have been eagerly waiting week to week for the next episode. This dreamy drama has all the right elements, from the modelesque Lee Jong Suk as the main man and the nation's sexiest sweetheart Suzy as the leading lady to a script packed with suspense and drama that keep us hooked second after second.
But what is most fixating is perhaps Suzy's makeover. Or shall we say makeunder?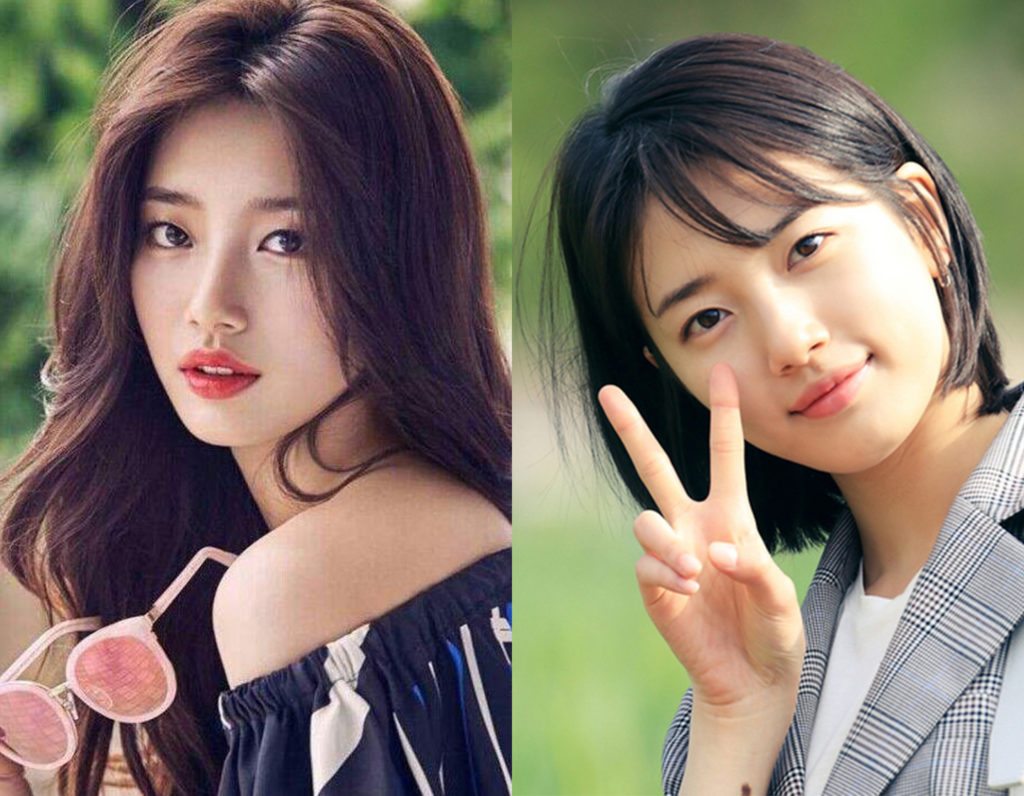 Arguably one of the motherland's most-treasured K-pop stars, actresses, CF queens, and dancing divas, Suzy is fanatically loved for being the perfect blend of sexy and sweet. Her racy stage outfits, her provocative and talented dance moves, the way she tosses her long and perfectly layered hair — everything about her screams flirty and fun.
That's why Suzy would be almost unrecognizable in this drama, were it not for her signature sweet smile and dimple. Everything from her makeup to fashion underwent minor yet major transformations as she shed her sexy image to channel the tomboyish, tenacious character of Nam Hong Joo.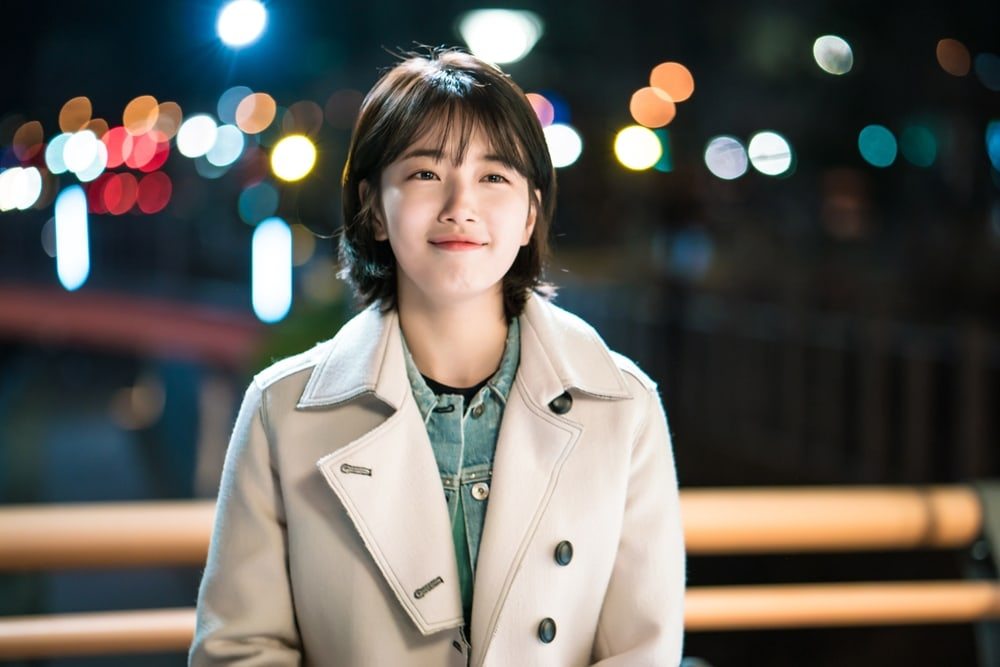 And 12 episodes in, we're still loving it.
Not only does she totally sell it, Suzy as the down-to-earth Hong Joo offers us a side of the K-pop elite that we can all relate to. It's as if we finally get an extended behind-the-scenes peek into the fabulous Suzy — what she may look and dress like in the comfort of her own home, away from the cameras. Of course, we adore her for the goddess she is, but it's a breath of fresh air to see her saving lives and pursuing justice for all mankind with the less-than-glamorous hair that we mere mortals also don on the daily or outfits we, too, could be caught wearing to go run errands or to the office.
Suzy slays in the girl-next-door (literally, her character is neighbors with her on-screen BF) vibe with confidence and charm, so we thought we'd appreciate with a closer look at the small changes she made to her hair, makeup, and fashion that make the biggest difference.
Hair
Seven years. That's how long it took the dedicated star to grow her mane to #longhairdontcare length. Her patience paid off, as hair-flicking became one of the main attractions of her stage presence. Suzy usually wore it down for the spotlight, layers cascading down in perfectly imperfect waves.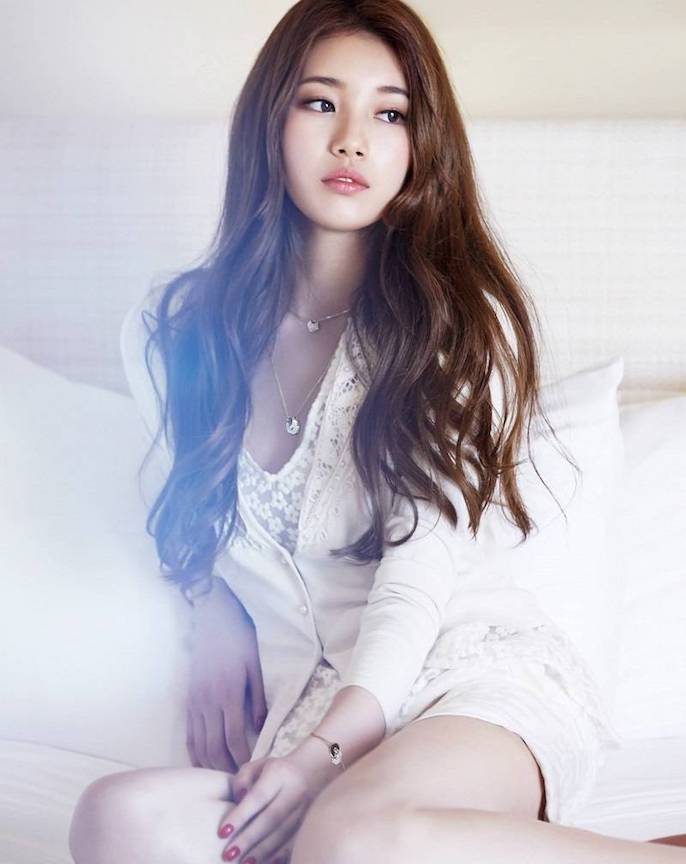 But she took her moneymaker to the cutting board and chopped it off without complaint for the greater good of While You Were Sleeping. Her heroic act garnered even the PD's public show of appreciation!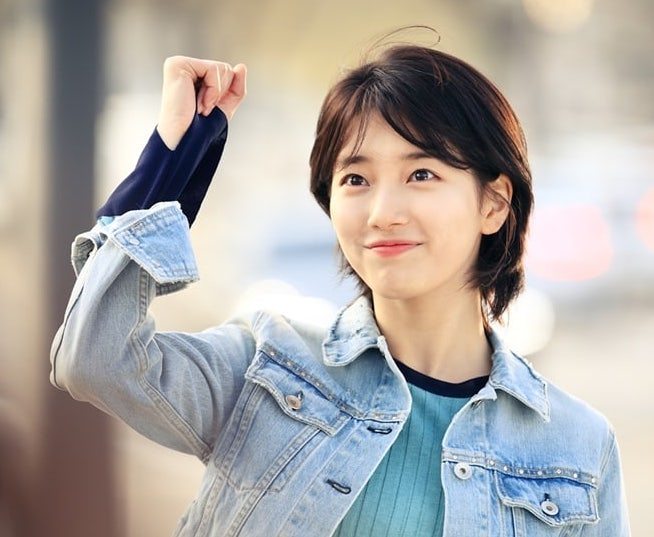 Hong Joo's new short bob is low maintenance, either casually tied half way up or in a low ponytail with loose strands for a hassle-free style. When she's looking more professional and polished, she wears it down and tucked neatly behind her ears.
Of course, it wouldn't be a complete K-drama look without the ever-versatile bangs, which Suzy often sports IRL and which are also the going trend in Korea. Styled interchangeably as see-through or side-swept bangs, they complement Hong Joo's chin-length hair and exude a youthfulness about her while accentuating her fresh face.
Makeup
Speaking of fresh, Suzy's flawless complexion is one of her best accessories. Maybe it's years of her famous 424 method working miracles on her. (Start watching at the 8:50 mark.) Maybe it's just genes. Whatever it is, she possesses the perfect canvas for her camera-ready makeup looks, which often consists of black eyeliner and a pop of pink or red on the lips. It's the failproof formula for a clean, sultry vibe fit for the K-idol.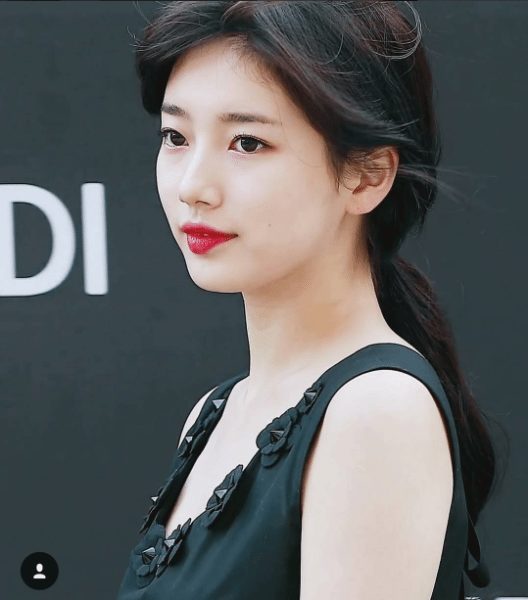 As Hong Joo, Suzy's irresistible complexion is just as radiant, but she goes for the ssaeng-ul look with barely-there makeup. Of course, she always sports a flushed pout, true to the K-beauty way.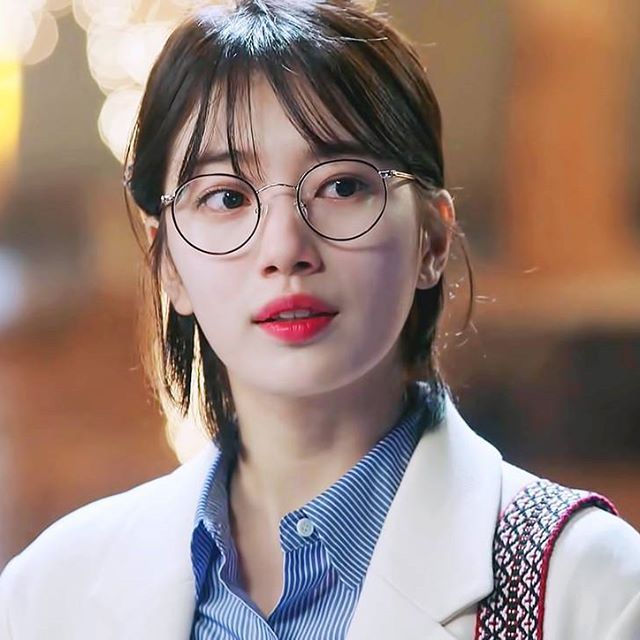 And then there's the occasional dolling up with a pop of brighter color on the lips and mascara on the lashes as seen in episode 10 when she's getting ready to see Jae Chan. (As any girl would! And note the clever product placement of The Face Shop's Miracle Finish Intense Cover Cushion.)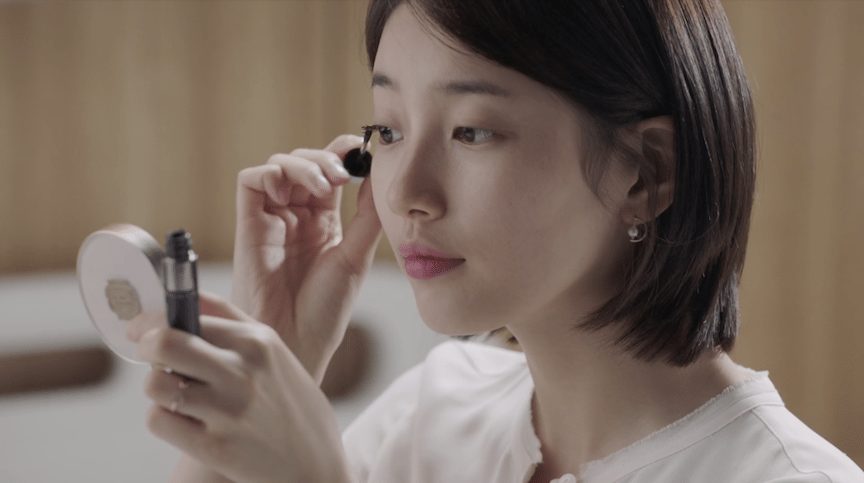 Fashion
Watch any clip and browse through any photo of Suzy the K-pop star, the MC, or the CF maven, and you'll see her dressed to the nines. On stage, she's usually making hearts flutter in body-con pieces, minis, and the whole shebang.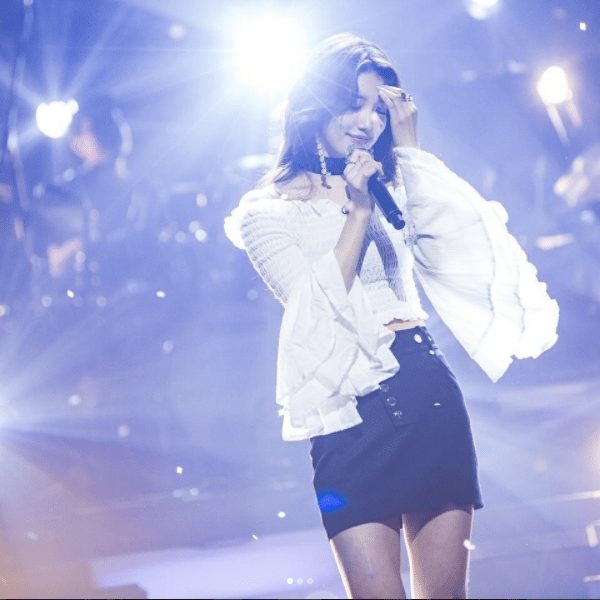 As the MC or spokesperson of a brand, she works the cameras with beautiful dresses and more feminine, girlier numbers. Heels are a must.
But in While You Were Sleeping, she does a complete 180. Her go-to outfits consist of cropped flares or jeans and oversized jackets and blazers. She even geeks out with oversized eyeglasses at the beginning of the drama. Maybe that's what it takes to hide her real sexiness?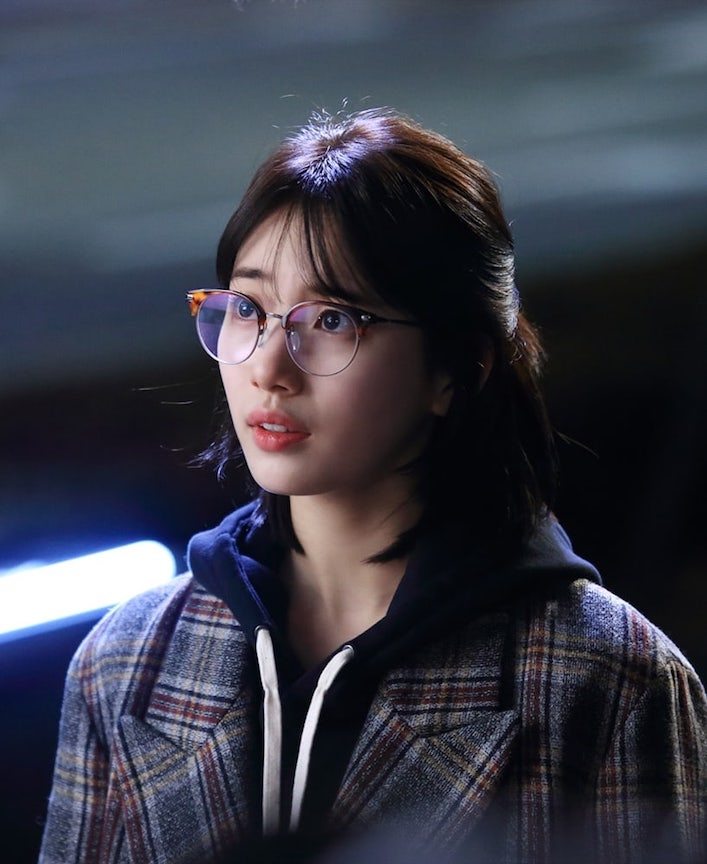 Once Hong Joo returns to her reporter position in episode 5, she dresses more professionally during the workweek with knee-length skirts, pretty blouses, and kitten heels.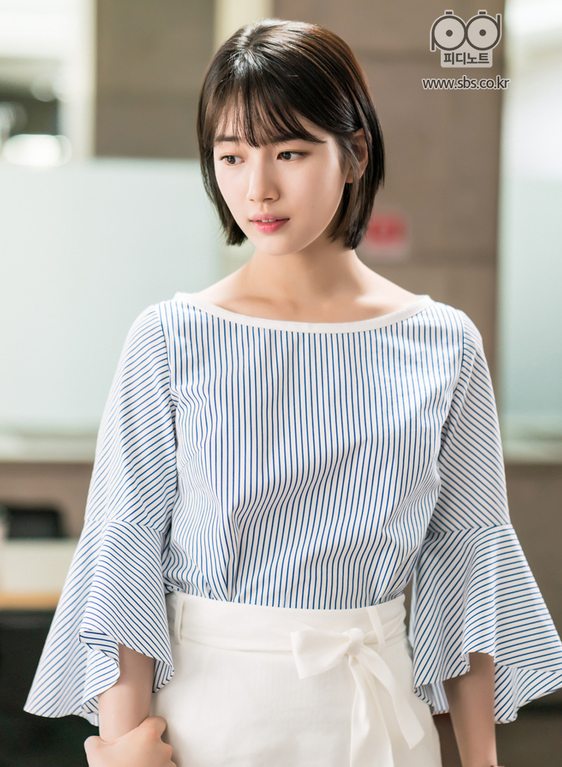 As trendy as this more laidback Hong Joo style may be, it's a far cry from Suzy's untouchable image as the sexy K-pop star. Nevertheless, she's just as beautiful, and we love seeing her in off-duty fashion. Stars — they're just like us!
Suzy's transformation for the role shows how just a few changes can make a huge difference. What part of her makeover is your fave? Which of her looks do you prefer — the K-pop icon or everyday Hong Joo? Let's talk about it in the comments!
---
Author: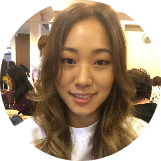 Angela son
---
Comments