Which Makeup Look Are You: Instagram Baddie vs. K-Beauty Style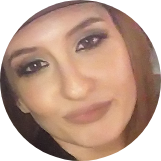 Coco Park
Dec 11, 2017
---
Think the K-beauty look is all about the no-makeup makeup look? Think again. Coco Park breaks down the typical Instagram Baddie beauty look versus the typical Korean beauty makeup look and shows us how the two are just as similar as they are different.
_____________________________________________________________________
This is probably old news to most people in the K-beauty world, but if you've ever wondered exactly what makes a typical Korean makeup look — and how that's different from the prevailing Western look on social media — read ahead.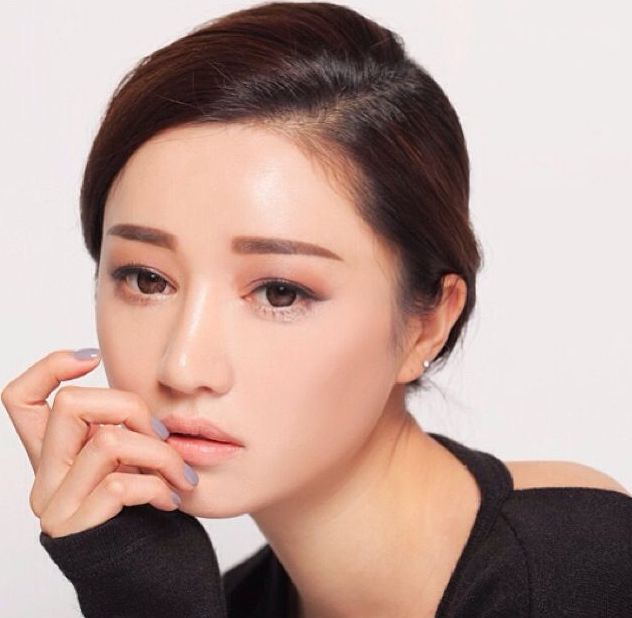 First, let's start with the typical Instagram Baddie look, which is really having a moment these days. In this look, the emphasis is on a heavy eye applied a pretty specific way (sharp cut crease, thick winged liner, heavily smoked); insane contouring and highlighting; heavy, blocky, exaggerated arched brows; exaggerated false lashes; and heavy, overlined lips. Everything is almost graphic, as heavy and precise as a Lichtenstein print.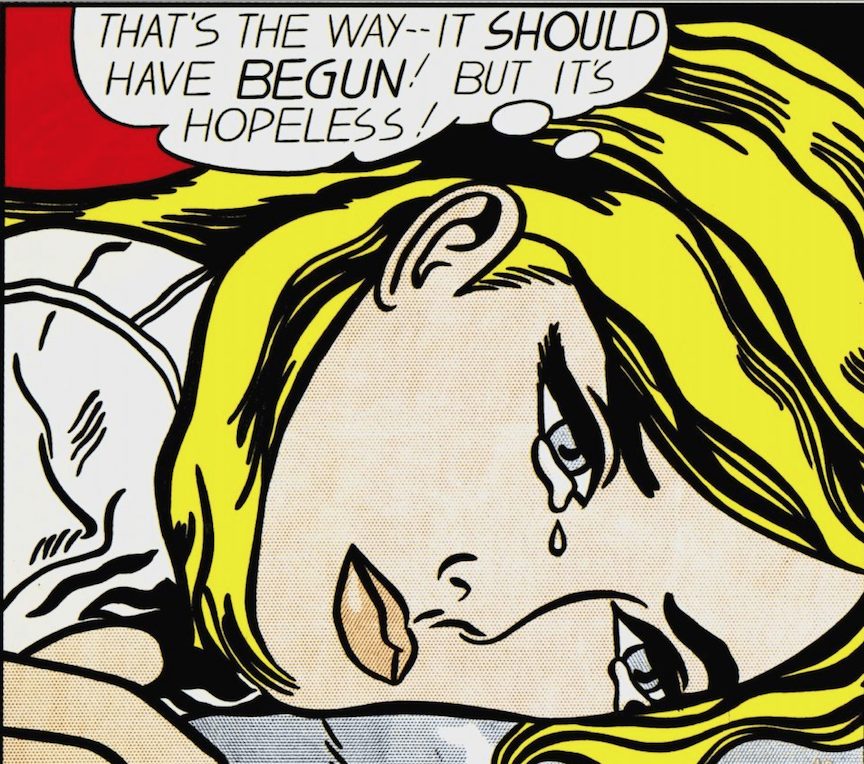 I found this image on Pinterest, and it's a great example of that baddie look — see what I mean? The result is totally hot, and it's a very specific style.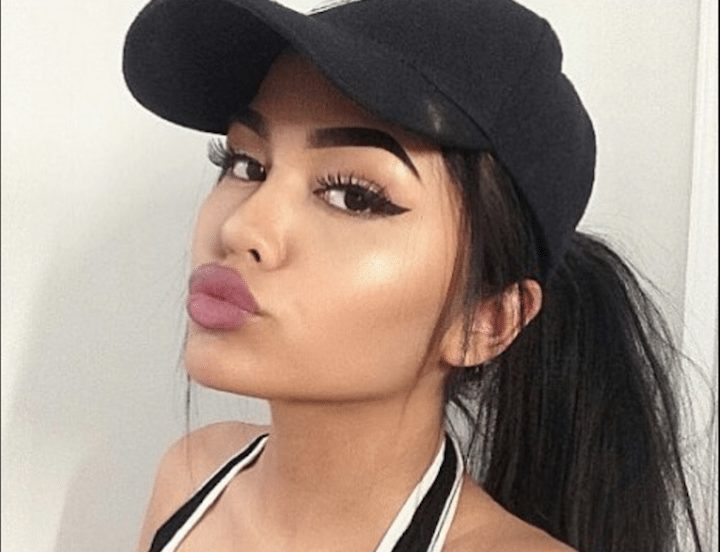 So how is the K-beauty makeup style different? A Korean style look will have the same exaggerated emphasis on certain features but in a whole different way for a totally different effect.
Eyebrows play a huge part in Western looks, and they're equally if not more important in a K-beauty look. The shape is really important here. The most popular look has been the straight brow, which eschews the exaggerated arch for an flat, childlike brow. And it's not subtle either; it's filled in quite exaggerated here as you can see. It's not that this is a more subtle look, it's just a different goal.

Speaking of subtle, though, check out this liner. Look closely — she also has a winged upper liner, however, it's very subtle in comparison to the Baddie look. The eyeshadow is also subtle. From far away it might even look like she's not wearing any at all, but look closely — she has on a very nude shade on the top, and the bottom lashline has a shimmery highlighter shade all around, bringing the eyes forward. A lot of the drama in the look is achieved not with shadow but with contact lenses! The giant circle lenses make the eyes look larger and more doe-like.
In comparison to the Baddie, our K-beauty also has her nose highlighted, but it's in the form of dewy skin and what looks like a cream or liquid highlighter.
Another thing they have in common? False eyelashes, only these are the more natural but still totally beautiful 3CE Pink Rumour lashes.
Pulling back and examining the rest of this look, we can pinpoint the other differences and get a better look at that eyeliner wing and shimmery eye.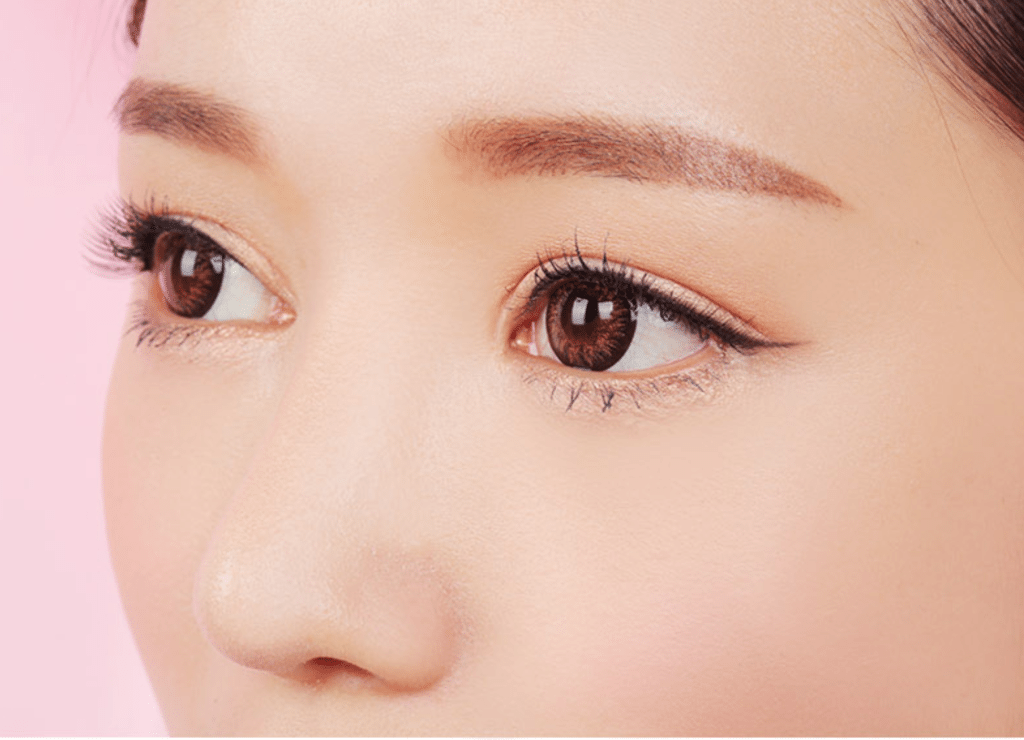 What we also see here is the babydoll-like pink flush cheeks. Instead of the almost sharp line of bronzer/contour and high voltage highlighter on the cheek like the Instagram Baddie, we have a diffused, soft powdery pink that highlights her flawless skin (without highlighters).
Now for the real focus and finish: the lips.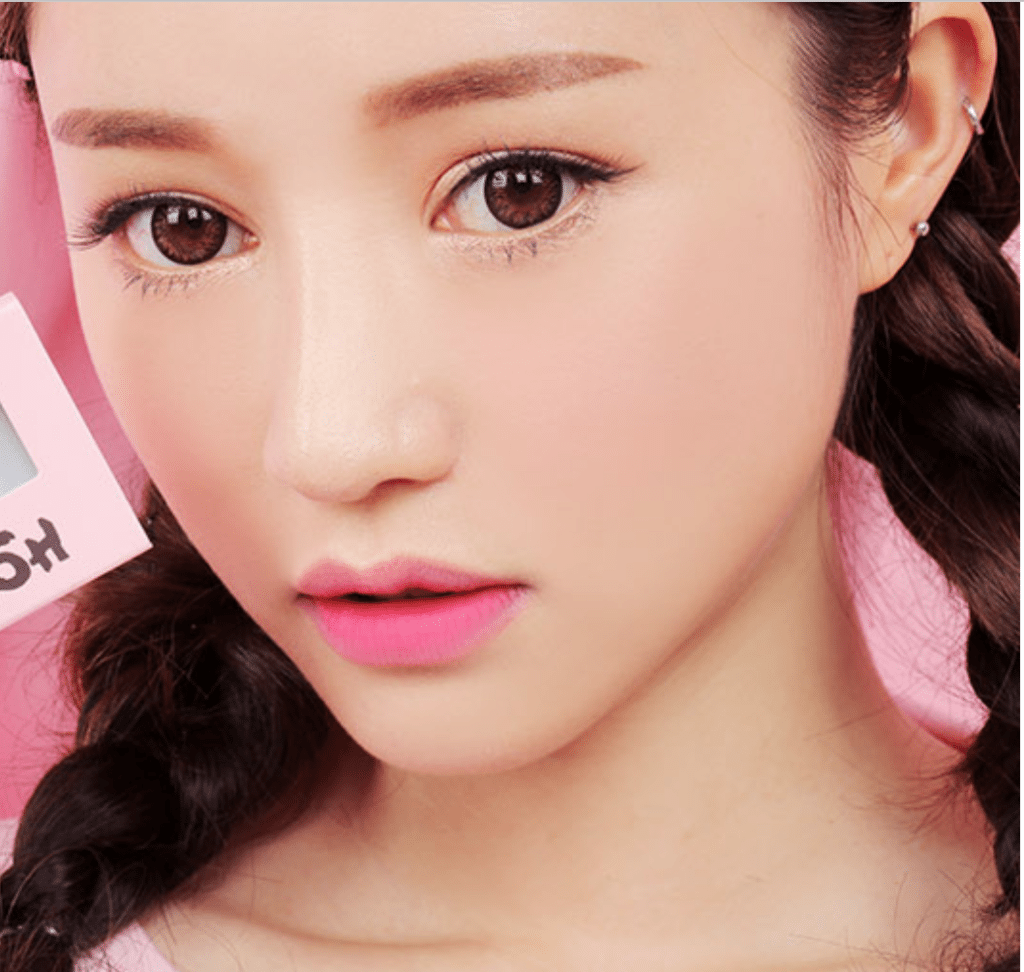 The goal here with this lip is not the overlined graphic look, but it's still bold. This bright pink is arguably brighter than the Baddie's lips, but they're tempered by a diffused look (like the cheeks). The matte stain looks a lot like someone who has sucked on a popsicle, instead of a precise lipliner defined look that can look overly "done." This looks much more carefree, even though any of us familiar with sometimes temperamental lip stains know they're anything but! If you're not a fan of stains, you can get a similar look applying a bright lipstick with nothing but your fingers.
So what's your style? Personally, I pull from both of these styles and combine it to make my own unique hybrid look. I guess that's the beauty of, well, beauty!
P.S. K-Beauty Baddie totally needs to be the next thing.
---
Author: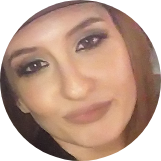 Coco Park
Coco Park is an author, beauty journalist, blogger, podcast host, and all around oddball living in Montreal Quebec with her family. Originally from the southern USA, she worked for several years in the makeup industry as a professional makeup artist and holds a certificate in esthetics. She is a proud member of the Choctaw Nation of Oklahoma. Want to know more? Check her out on the Beauty Beyond Basics podcast, on her blog TheBeautyWolf.com, on Instagram @thebeautywolf, and in her book "Korean Beauty Secrets: A Practical Guide to Cutting-Edge Skincare & Makeup."
---
Comments