10 Cult K-Beauty Skincare Products Everyone Needs to Try Now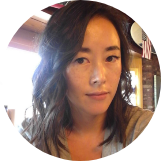 Jude Chao
May 30, 2017
---
Whether you're a K-beauty newbie or a long-time devotee, these are the cult K-beauty skincare products that are tried and true. Add these to cart stat and get glowing.
---
With Korean beauty on the shelves of Sephora, Ulta, Target, Walmart, and now CVS all over the U.S., I think it's fair to say that K-beauty has passed farther into the mainstream than many of us longtime fans expected. But not every Korean beauty display in a big chain store passes muster with a die-hard. Here are 10 Korean skincare products that have been beloved by K-beauty fans since long before Korean beauty hit the West big time.
1. Banila Co. Clean It Zero
Balm-type cleansing oils are a dime a dozen these days, but they were once a revelation, and Banila Co. Clean It Zero is a big reason why. This makeup remover in sherbet form melts into a smooth, non-drippy cleansing oil on skin, gently breaking up and lifting off stubborn makeup from skin before emulsifying on contact with water and rinsing cleanly away. Skin & Tonics granted Clean It Zero a positive review back in the Dark Ages of 2013, and plenty of K-beauty fans continue to start their evening cleanse with Clean It Zero today.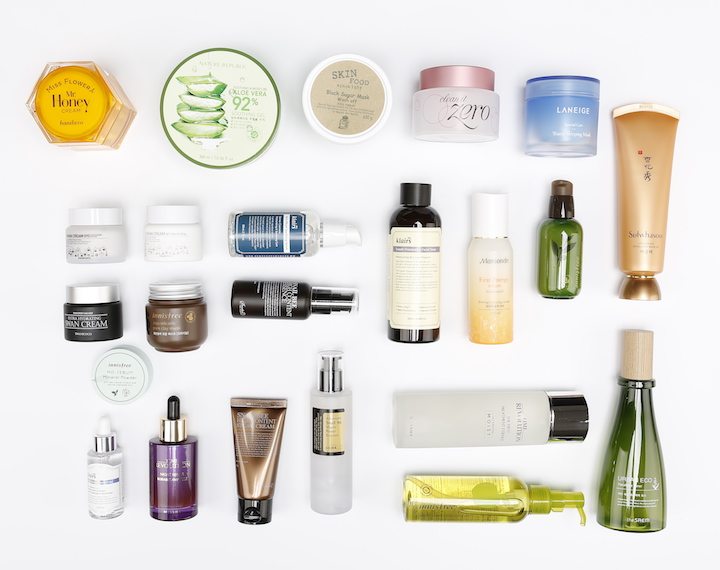 2. Skinfood Black Sugar Strawberry Mask Wash Off
(awkward label diction preserved)
Do you want baby-smooth cheeks achieved with the help of a scrub that smells exactly like the most delicious strawberry jelly ever concocted? Do you enjoy the distressing confusion of using a skincare product masquerading as food, but that really, really should not ever be tasted? All the way back in 2014, Kerry from OG English-language K-beauty blog Skin & Tonics raved about the Black Sugar Strawberry Mask Wash Off. I gave it a 5/5 in 2015 (a long time before I knew how to take a proper photo, apparently). These days, Skinfood Black Sugar Strawberry Mask Wash Off is a classic physical exfoliator and must-try for those of us who like the occasional scrub.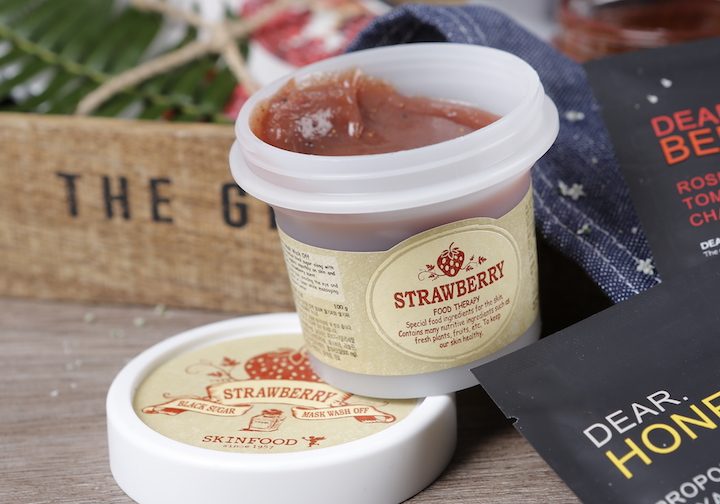 3. Son&Park Beauty Water
What is a "beauty water"? Many different things, according to Tracy from Fanserviced-B: A quick makeup remover, a cleansing toner, a pH adjuster, and more. Sheryll from The Wanderlust Project adds gentle exfoliant to the list. Created by Korean celebrity makeup artist brand Son&Park for backstage use, Son & Park Beauty Water seems to be everything to its devotees. Founders Son Daesik and Park Taeyun are no longer with Son&Park, but the Beauty Water lives on. 
4. Sulwhasoo Overnight Vitalizing Mask
The sleeping pack is a standard feature of many K-beauty skincare stashes. Meant to be applied as the last step in your evening skincare routine, a sleeping pack is an overnight treatment designed to produce wondrous skin improvements come morning. I've tried a few gallons of different sleeping packs myself, and very few hold a candle to Sulwhasoo Overnight Vitalizing Mask, which never fails to leave me with noticeably brighter, plumper, more radiant, and more supple skin come morning. Don't take my word for it, though. Skin & Tonics and The Wanderlust Project were spreading the word three years ago!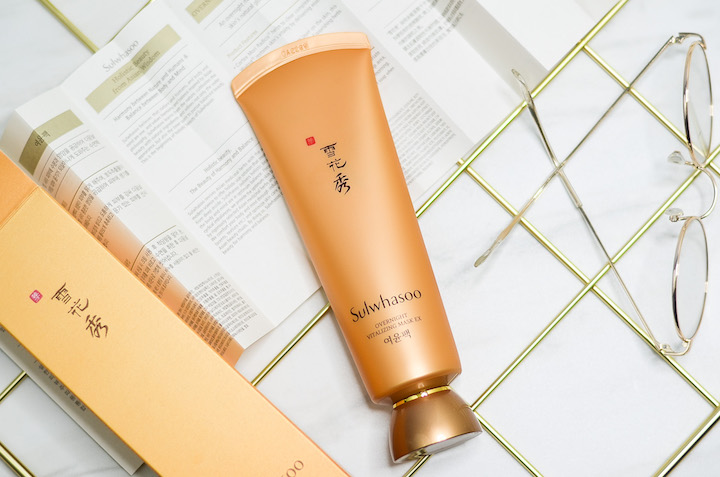 5. COSRX Natural BHA Skin Returning A-Sol
For people used to harsher acne treatments, the bewilderingly named COSRX Natural BHA Skin Returning A-Sol can be a mystery. It's not actually a BHA chemical exfoliant — the concentration of the BHA is too low and the pH of the product too high for significant exfoliation. Instead, this propolis-based soother is known to dramatically reduce the inflammation of breakouts; many of us find that when applied to a brewing pimple, this A-Sol can stop the spot in its tracks or at least significantly reduce its duration and intensity. Sam from ColorCrush brought COSRX's A-Sol to English-speaking K-beauty fans' attention in 2015. Dee from AdoreDee adores it as well, and so do I.
6. Mizon Snail Recovery Gel Cream
For Western K-beauty fans, particularly those who got their start on Reddit's Asian Beauty community, snail mucin is an iconic ingredient. Known for its soothing, smoothing, calming, and healing properties, snail mucin is a key ingredient in Mizon Snail Recovery Gel Cream. This inexpensive multitasker has been a staple of Snow White and the Asian Pear's skincare for years. It helps heal irritated or broken-out skin; in my house, we exploit its rapid recovery capabilities on minor cuts and scrapes, too. And though it isn't particularly hydrating or moisturizing, the smooth silicone film it creates serves as a fantastic sealing step over skincare and creates a primer-like surface for makeup.
7. Su:m37 Miracle Rose Cleansing Stick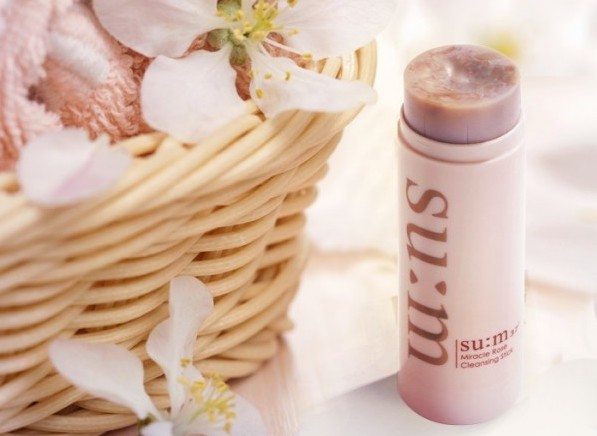 Not all cleansers are created equal, and very few have driven the kind of craze that surrounded the Su:m37 Miracle Rose Cleansing Stick at the peak of its popularity. This low-pH facial cleanser in stick form hooked users with its beautiful scent, lush foam, and the rose petals embedded throughout the product. It received the Skin & Tonics stamp of approval in 2014. My fellow Contributing Editor Coco Park loves it, too. Years after a run on the product led to a dramatic spike in prices, the MRCS still shows up in many a skincare routine in the Instagram K-beauty community. 
8. Leejiham (LJH) Vita Propolis Ampoule
There aren't as many reviews of LJH Vita Propolis Ampoule available as there are for most of the other products in this list, but I have to stick my nose in here and sing the praises of these tiny bottles of golden elixir. Remember how I mentioned propolis as a key component in COSRX's Natural BHA Skin Returning A-Sol? The anti-inflammatory, anti-bacterial, wound-healing properties of propolis seem even more concentrated in the Vita Propolis Ampoule, which also imparts a serious glow to skin. I like to mix a few drops of it into other skincare steps (like a nice snail essence, for example) for extra luminosity every day. 
9. AmorePacific Treatment Enzyme Peel
Don't let the "peel" in the name fool you: This isn't a harsh chemical peel that'll leave you red and raw for days. Instead, AmorePacific Treatment Enzyme Peel is a foaming powder exfoliator that uses the naturally exfoliating enzymes found in papaya extract to instantly brighten and smooth skin. Despite its higher price compared to most of the items in my list, The Wanderlust Project swears by it, and so do I. There are few more effective, quick pick-me-ups for dull skin, particularly on busy mornings. It takes only 45 seconds and leaves skin a clean and silky canvas for whatever comes after. 
10. Evercos Luxury Bogam Herbal Clinic Mask Sheets
There are few concepts more revered among Western K-beauty fans than fermentation and hanbang. Fermentation is the process by which biological components are broken down into smaller and theoretically more bioavailable units, intensifying their benefits. Hanbang is the use of traditional medicinal herbs in skincare — often, those herbs have some scientifically substantiated antioxidant, anti-inflammatory, and skin-brightening effects. Evercos's fermented hanbang sheet masks bring the two concepts together in beautifully budget-friendly form and are beloved by Snow White and the Asian Pear, Vanity Rex, and me, among hordes of other fans.
K-beauty is about so much more than the select few brands that have negotiated their way into contracts with big Western retailers. Thousands of fans started their journeys to more beautiful skin and far more enjoyable skincare routines using the cult products on this list — I can't think of a better way to begin!
Have you tried any of these cult K-beauty skincare products? Do you love them or are they meh for you? Sound off in the comments below!
---
Author: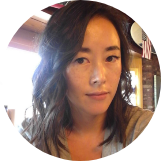 Jude Chao
Jude writes as Fiddy Snails at the K-beauty and skincare blog Fifty Shades of Snail and can be found on Instagram @fiddysnails. Named the ELLE Malaysia Beauty Blogger of the Month for June/July 2017 and one of ELLE Magazine's 10 Cool Beauty Bloggers to Watch in 2018, Jude loves ginseng, snail, honey, propolis, and tuna fish kimbap, though she generally doesn't put the kimbap on her face.
---
Comments