These 3 Insider Hacks Will Help You Get That Korean Dewy Look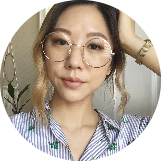 Ruth Kim
May 30, 2017
---
Forget in-your-face strobing. Here's how you can get that glowy, lit-from-within sok-gwang (aka the Korean dewy look) with these K-beauty skincare tricks.
---
Youthfully radiant and luminous in all the right places — today, we're waxing poetic about the dew. More than just a beauty trend, the Korean dewy look has been around for years in Korea and has only recently caught on in the States. Achieving the right balance between glow and overly shiny is nearly an art form that takes a little polishing to perfect.
Originally called mul-gwang (literally, "water-light"), the super dewy look has been a years-long staple for both doe-eyed teens and seemingly never-aging Korean women. The signature Korean look first made its fresh-faced debut at the hands of two distinguished Korean makeup artists, Son Dae Sik and Park Tae Yun — aka the duo behind the multitasking cult favorite Son&Park Beauty Water. Credited for popularizing the straight-browed, glowing skin look, the duo is in high demand both internationally and at home by the biggest names in the celebrity realm. To name a few, Son has been the official makeup artist for actress Jun Ji Hyun (My Love From Another Star, The Legend of the Blue Sea) and Yun for 2NE1's Sandara Park, both of whom have incredibly radiant features, on and off the clock.
 

View this post on Instagram

 
Today, the almost-wet mul-gwang sheen has evolved into a more subtle, lit-from-within sok-gwang look. (Literally, "inside light," it's a more natural glow to the skin, like you live on a diet of healthy fruits and vegetables.) And as with most Korean beauty looks, achieving sok-gwang dewiness is less about makeup and more about the skin underneath it. So skip the highlighters and color-correcting concealers to focus on simple skincare products that enhance your natural glow. We've narrowed it down to three key beauty tricks that will have you beaming like your favorite Korean celebrity.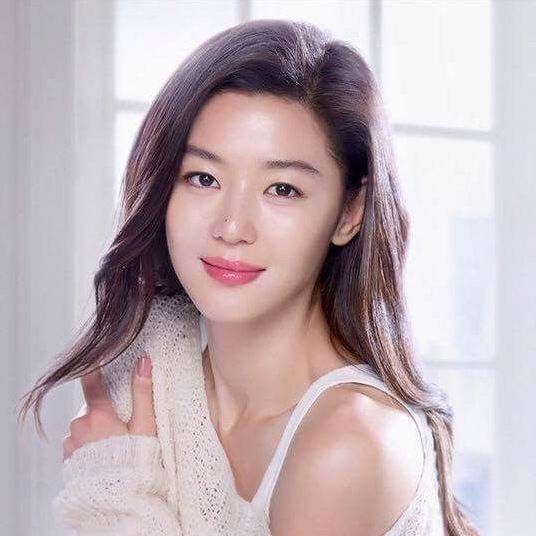 Tip #1: Face mist all day long
The most essential way to achieve the Korean dewy look is by maintaining hydrated skin. Hydration is one of the principle cornerstones of Korean skincare, so much so that some K-beauty junkies forego drying their face with rough towels, opting to let their skin soak up the moisture by gently tap tap tapping the excess water. So it's no wonder that a moisturizing face mist is a must-have, in-purse item to keep hydration only an arm's length away.
To maximize your skin's moisture throughout the day, start and end your skincare and makeup routine with a face mist. More than simply water in a bottle, face mists are packed with intensely hydrating, refreshing, and protective ingredients designed to keep your skin naturally dewy all day long. They also ward off unwanted acne-inducing oils caused by dry skin. The benefits of face mists are incredibly wide-ranging, depending on the ingredients used and their respective skin-boosting properties.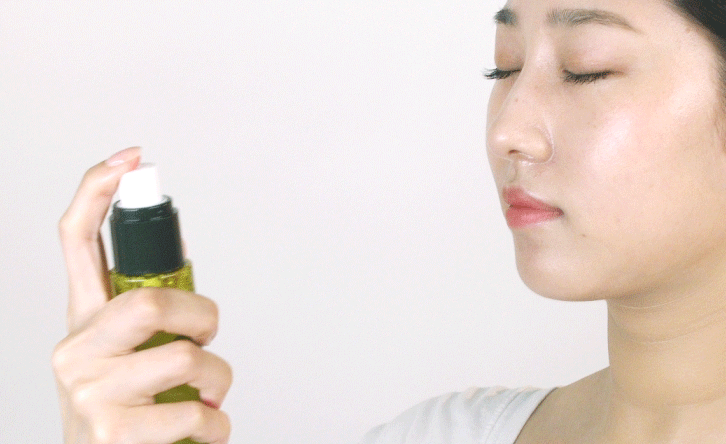 For extra dry skin, look for a bi-phase face mist, which features both oil and water and helps to lock in hydration rather than just evaporating. Keep Cool Fixence Mists are also great for setting and touching up your makeup throughout the day, and SanDaWha's Camellia Whitening Oil Mist is an antioxidant powerhouse with a base of Camellia japonica flower extract and oil, as well as editor-fave niacinamide.
Spray the mist post-cleanse or after applying your toners and essences, creating an intensely hydrated base for your makeup. For a serious glow, finish off your foundation with a final spritz to lock in all the moisture. 
Tip #2: Boost your glow with sheet masks
Of course, the idea of super shiny skin isn't appealing to everyone, especially those of us familiar with the American preference for a matte finish. Many rely on mattifying powders and primers, horrified at the thought of a gleam on the dreaded T-zone. However, once you understand the basis of Korean skincare and therefore, Korean beauty, you'll understand the difference between banishing oily skin (usually a result of dehydrated skin) and amplifying the natural glow your skin can emit when it's healthy and hydrated.
 

View this post on Instagram

 
For many Korean women, their weekly (and sometimes daily) companion is the most affordable hydration method on the market: sheet masks. Much like face mists, sheet masks provide a sweeping array of skin-enhancing perks by targeting your skin's specific needs, giving you an immediate lift and undeniable glow to your skin. The Instagrammable JayJun Anti-Dust Whitening Mask helps to brighten and even skin tone with niacinamide and a host of antioxidants, including centella and propolis, to protect from everyday pollutants,
Apply the sheet mask after your toner, essence, and ampoule or serum. Afterwards, pat in the extra essence and apply an oil on top to seal in the hydration. Just remember to remove the mask after the recommended time — leaving masks on for too long can actually draw moisture out from your skin!
Tip #3: Finish with a customized strobe
Elevate your finished makeup look by adding a customized highlight to the high points of your face. First, apply your foundation, cushion, or BB cream as usual. Then blend a bit of your foundation or tinted cream with a rich moisturizer, illuminating essence, or facial oil in a 1:1 ratio. Moisturizers with shea butter or coconut oil are great options that are likely already in your cabinet. We also love SanDaWha Extra Virgin Camellia Face Oil, both for its heavenly scent and its antioxidant-rich camellia oil from Korea's Jeju Island.
 

View this post on Instagram

 
Apply the mixture to the top of cheekbones, the forehead, down the middle of the nose, on the Cupid's bow, and the chin — everywhere you want a little extra glow. Finish the look by dusting translucent powder onto the T-zone, sides of your nose, and around the perimeter of your face. This will subtly soften the look while keeping the emphasis on where it really matters.
It's a beauty trick used by the stunning actress Kim Gyu-ri (Portrait of a Beauty, Cunning Single Lady) with Eclado Régéné Blemish Balm and Eclado Red Velvet Natural Moisture Face Oil. Watch her do it in this Get It Beauty video.
Have you tried strobing with a face oil? Love it or hate it? Tell us about how you get your Korean dewy look on!
---
Author: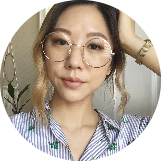 Ruth Kim
Ruth is a 20-something creative with a fixation on black coffee, black boots, and the beautiful black hole that is all things K-beauty. A Southern California native, she loves to share her current skincare favorites and lifestyle inspirations on her Instagram @ruthhlesslyy.
---
Comments