What My Korean BFF Taught Me About Beauty Changed My Skin Forever
We all get by with a little help from our friends, and no beauty tip should ever go unappreciated — especially when they're from a Korean BFF who just happens to be a makeup guru.
_____________________________________________________________________
It's been said that there is nothing better than a friend — unless it's a friend with chocolate, of course. But perhaps the one thing better than even that is a friend with chocolate and makeup know-how.
Enter my Korean BFF and all-around makeup whiz, Kelly Cho. If we hadn't met a couple of years ago, I probably wouldn't know how important toner is, my pores would still be primer-less and visible, and I'd be subjecting my poor skin to all sorts of aging UV rays.
Korean women are renowned for their flawless complexions and their 10-step beauty regimen that's often so far out of reach for us mere mortals. Often starting out young in the jjimjilbang with their mothers or grandmothers, scrubbing and scrubbing their first layers of skin off, Korean girls get a taste for just how much work goes into having skin that's worth bragging about. I wasn't fortunate enough to have learned skincare basics from such a young age and am therefore lucky that I've had Kelly to show me the ropes. Here's what I've learned so far.
Tone until you can tone no more
"Getting the right toner for your skin type is a must," says Kelly. She reveals that she has tried the 7-layer toner approach before. I've never heard of anything so labor intensive in my life, but she says that she does it once in a while if her skin feels extra parched. "It's just a K-beauty trend," she admits.
I've been hooked on Mamonde's Rose Water Toner, which is light and fresh and is made from Damask roses grown in the world-famous rose growing area of Bulgaria. It's vital that you apply your toner in the right way, after thoroughly cleansing and making sure to tap it in. Kelly reminds me that "everything should be tapped and not rubbed in, especially toner."
Adding a quick blast of toner to my regimen twice a day has left my skin feeling plumper and smoother, and I've found that my moisturizer is absorbed better and more thoroughly. Without toner, my moisturizer would feel like a layer stuck on top of my skin instead of a well-absorbed product. The Rose Water Toner has been my go-to for the last few months, and I am constantly impressed at its lightness and how fresh and supple it leaves my face feeling. I've been using it on my neck and bust area, too, as I figured it could only benefit my skin to share some Rose Water love over a larger area.
A tip for the approaching summer heat: Decant your toner into a spray bottle, and use it as a mist any time your skin is feeling a little dry. This quick fix will keep your skin feeling hydrated and soft.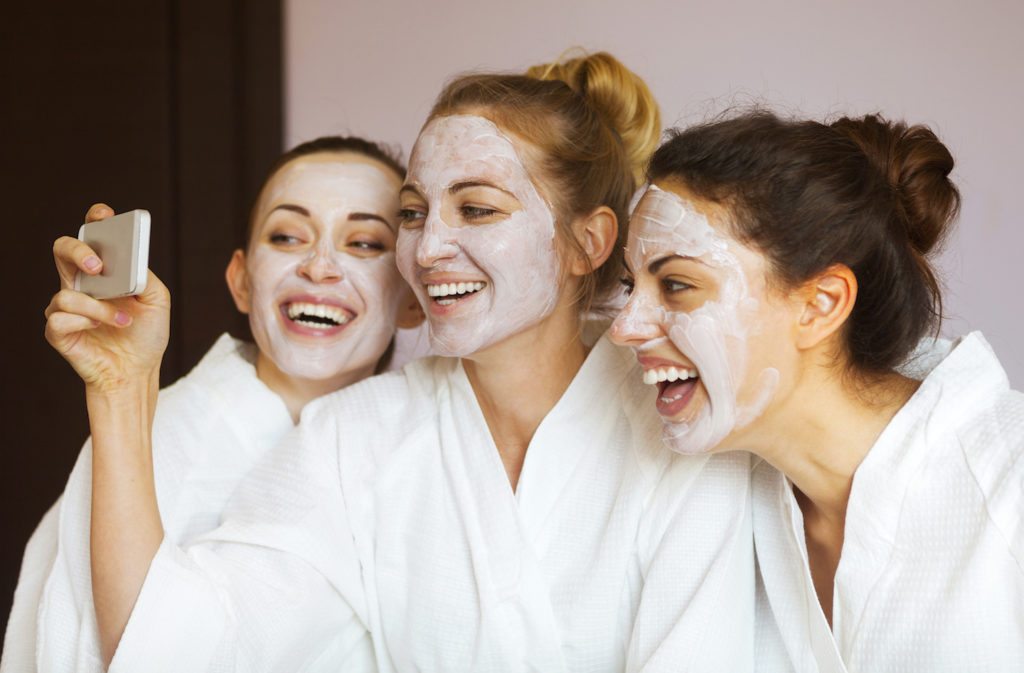 Prime your face
A life without primer is a life of patchy foundation, and I am now wiser and better prepared. Primer is so important because it provides a smooth canvas for your foundation, ensuring that pores are blurred and foundation applies evenly. When I asked Kelly which brand or type she preferred, she said, "There are a lot of different primers, and they all do different things, so it's really case by case."
Kelly faced a bout of acne a few years ago and as a result has large pores. So she uses a pore minimizing primer to help make her pores look smaller, and when it's extra humid outside she sticks with a mattifying primer to help with oiliness.
"If you have patchy skin, you might want to use color correcting primer," she adds. "I'm a huge fan of Etude House's Fix and Fix Pore Primer."
If you're looking to spend a fraction of the price of a Benefit primer, look no further than Aritaum's Pore Master Sebum Control Primer. "It costs under $10, compared to Benefit's $31, and I swear it's a complete dupe," she tells me. (Aritaum translates roughly to "beauty space," and it's been said to be Korea's version of Sephora. For alternatives, try this one by The Saem or Aritaum's pact version.)
I've been hooked on Innisfree's No-Sebum Blur Primer, which is cheap and does wonders for smoothing my pores. I love how this primer provides a smooth, silky canvas for my foundation, and ensures that it's consistently applied across my face. Primer also means that my foundation stays on a little longer.
Sunscreen is your (other) BFF
"I wear sunblock daily, which means indoors, too," says Kelly. This is something I've personally neglected, particularly during the freezing winter months you endure in Korea. What she says is valid, as UVA rays, the ones that cause aging, can penetrate windows. Now that the cherry blossoms have bloomed and the days are getting warmer, I've chosen Innisfree's Daily UV Protection Cream to help ward off those harmful UV rays. With an SPF of 35, it's sufficient for daily use and lightweight enough not to weigh you down. It's never too late to start wearing sunscreen; after all, it's all about preserving your skin and ensuring that you have a sufficient barrier against the environment.
These three beauty basics are something that I have made a part of my daily routine, and they all work together to maintain my skin's elasticity and radiance. All I can say is, I owe it all to my Korean BFF — my skin thanks you, Kelly!
What's the best beauty lesson you've ever gotten from a bestie?
---
Author:
Megan Bursey
I'm Megan, and I'm obsessed with travel, beauty and LGBTQ rights. I hail from South Africa, where I cut my teeth as a journalist, writing for the biggest-selling English magazine in the country. I spent three years in South Korea and discovered a passion for K-beauty and the jjimjilbang. I'm always on the go, but I make time for my skin. Follow me on Instagram at @meg______b and at linkedin.com/in/megan-bursey-530b4177
---
Comments