Say My Name: Fiddy's Best of Swanicoco Picks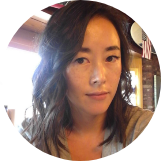 Jude Chao
Jun 20, 2017
---
Never heard of Swanicoco? Prepare to hear that fun-to-say name a lot more. With a cream that creates "bounce," another that resurfaces the complexion, and a couple ampoules that add density to paper-thin skin, Swanicoco's got Fiddy singing its praises.
_____________________________________________________________________
SWANICOCO! What does the name mean to you?
If the name conjures up images of cocoa powder-dusted swans leaving a chocolatey trail in their wake, let me assure you that while I understand where you got that idea, you're totally off base. That's not what the brand is about at all. Swanicoco is actually a Korean beauty brand with a large portfolio of skincare products, and they've just landed at Beautytap! In celebration of the brand's launch here, I thought I'd share my favorite Swanicoco picks.
Swanicoco's products often feature fermented and botanical extracts alongside targeted, research-backed active ingredients, making them serious skincare that retains a sense of beauty and fun. I've found their formulations consistently solid and often stellar. Here are my top recommendations, and, as a bonus, the one Swanicoco product that did my skin wrong.
For reference, my skin is normal but can be dry depending on weather and routine, and my main skin concern is aging because I'm not getting any younger, and I made a lot of bad skin choices in my wild youth. (Stay away from tanning beds, kids!)
Power Skin Regenerators: Swanicoco EGF Pure Ampoule + FGF Pure Ampoule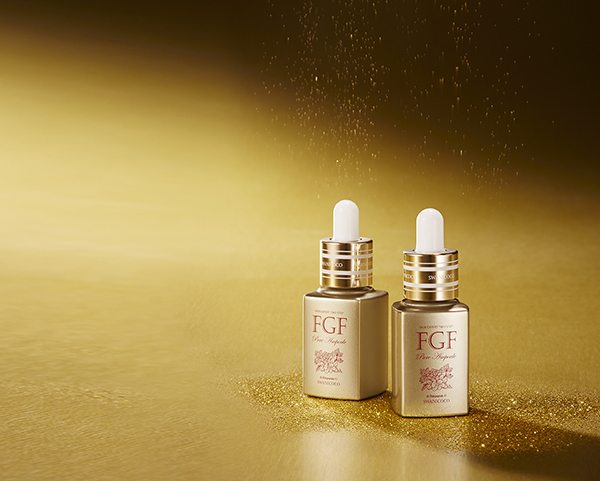 These products come separately but become significantly more powerful when used together.
Swanicoco's EGF and FGF ampoules focus on growth factors to improve skin texture and function. While the topical use of epidermal growth factor (EGF) and fibroblast growth factor (FGF) hasn't attained the credibility of retinoids, chemical exfoliants, or vitamin C for skincare, there's some compelling research on both of them. Their effects on wound healing are particularly interesting, since these ingredients' ability to accelerate wound healing and minimize scarring suggest an ability to both stimulate and regulate proper skin regeneration.
It's important to note that factors like concentration, formulation, and ingredient quality can make or break the performance of any product, even one with "proven" ingredients. The proof is in the pudding, basically. And the pudding, in this case, is one's face. My face with the Swanicoco EGF and FGF ampoules was a happy pudding.
Swanicoco EGF Pure Ampoule is a light, fast-absorbing, and scentless milky serum that uses rh-oligopeptide-1, a human growth factor that has been shown to improve the appearance of wrinkles. I used the EGF Pure Ampoule on its own for about month and noticed a subtle but pleasing smoothing and softening effect. After a few weeks, fine lines and minor textural issues were blurred, as if I'd turned up the beauty filter setting on my eyesight — just a touch.
The results weren't as pronounced as the results of stronger topical treatments I've used in the past, but the EGF Pure Ampoule also came without the drawbacks of those stronger topical treatments. No irritation, stinging, dryness, sensitivity, over-exfoliation risk, or chance of peeling; not even any extra sun sensitivity (not that I'd neglect my sunscreen, but it does bear noting). Using this product on its own, I came to think of it as an anti-aging product for those who dislike the potential side effects of the more heavy-duty anti-aging products.
After my trial run with the EGF Pure Ampoule, I took a short break from the product, then repeated the testing period with the FGF Pure Ampoule, which uses rh-polypeptide-11, for which I haven't found English-language research to reference. A similarly lightweight but clear and more watery serum, the FGF Pure Ampoule gave me similar skin-smoothing results, though I saw more plumping from the FGF Pure Ampoule and slightly more hydration in general.
Then I took another break and this time used the EGF and FGF Pure Ampoules at the same time, as my main contact at Swanicoco had recommended. I mixed half a dropper of the EGF and half a dropper of the FGF ampoules in my hand immediately before each use, then applied the combination to my face. It only took me a couple of weeks to understand why my friend at the brand had suggested I do so.
For me, these products work much better together. I noticed a definite and significant improvement in my overall skin texture, which looked and felt much smoother, more refined, and denser. If you've ever noticed how skin tends to get crepey and delicate-looking with age, then you probably know what I mean: this combination of products produced the opposite effect in me. My skin gained a resilience and a tighter and more fine-grained appearance that I didn't even know I'd been missing until then.
The effect didn't come from simple hydration or number of skincare steps, either. The routines I did before and after my time with these products contained the same amount of products but didn't create that same look.
My one complaint with these products is that, given how well they perform when used together, I don't really see why they need to exist separately. It's not a huge problem for me that they do, however. I just think of the two separate bottles as halves of a single, larger whole.
Swanicoco EGF Pure Ampoule ingredients (list provided by Swanicoco): rh-Oligopeptide- 1, Tocopheryl acetate, Allantoin, Carbomer, Arginine, Olibanum, Rosa Damascena Flower Oil
Swanicoco FGF Pure Ampoule ingredients (list provided by Swanicoco): rh-Polypeptide-11, Tocopheryl, Allantoin, Carbomer, Arginine, Olibanum, Rosa Damascena Flower Oil
Multi-Tasking Skin Resurfacer: Swanicoco PHA 10% Coco Peeling Cream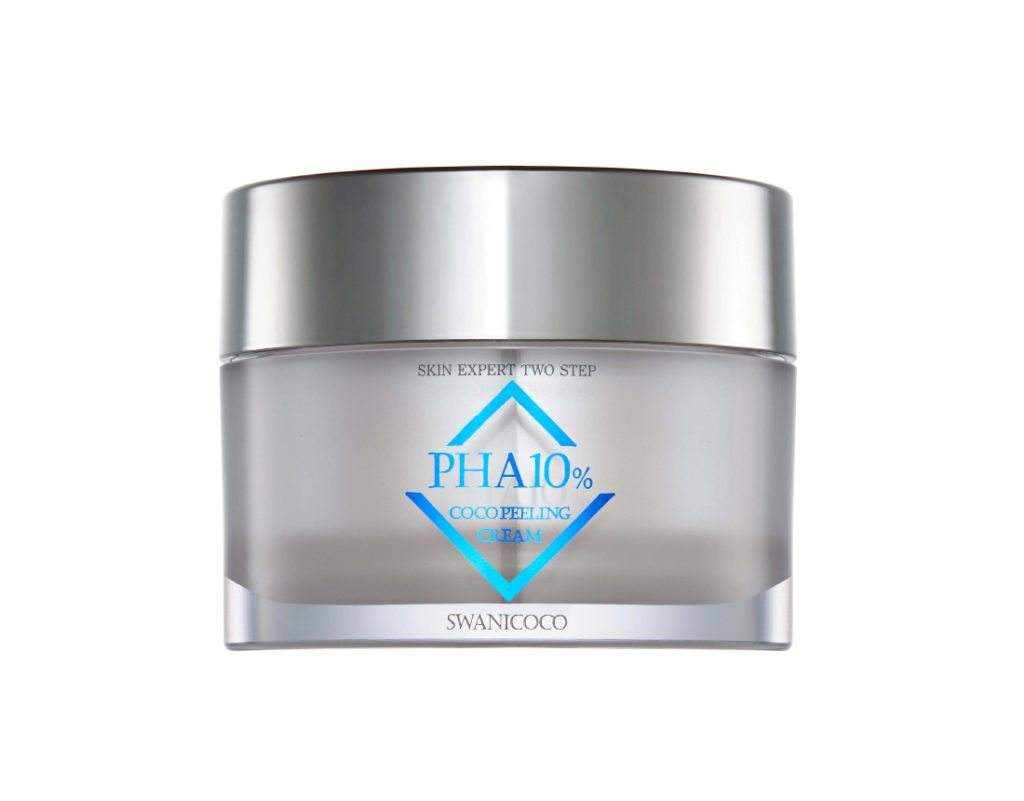 AHAs and BHAs are well known for their exfoliating properties, but what about PHAs? Polyhydroxy acids, sometimes called next-generation AHAs, are gaining recognition in K-beauty, and Swanicoco's PHA cream provided me with an excellent introduction to these ingredients.
PHAs are similar to AHAs, with a couple of key differences. One, PHA molecules are larger, preventing them from penetrating quite as deeply into skin as AHAs. Theoretically, this should reduce irritation, particularly for skin that doesn't handle AHAs well. And two, PHAs are generally considered more moisturizing than AHAs, making them better suited for dry skin.
I reviewed the PHA 10% Coco Peeling Cream on my blog a few months ago. In short, I found this cream an effective exfoliant — effective enough that I couldn't use it every day, since daily use took my skin a little too close to the edge of over-exfoliation. Instead, I used it every other day. It kept my skin soft, smooth, and free of surface bumps and deep clogs. It also improved my skin tone, brightening up dullness and evening out my complexion nicely: all things I expect from a chemical exfoliant but with the added bonus of a face cream's moisturizing effects.
The PHA 10% Coco Peeling Cream isn't quite perfect. It wasn't moisturizing enough for my skin on its drier days, and its finish was too sticky for my liking. I solved both of these problems easily by adding an extra layer of a lightweight gel moisturizer or sleeping pack on top after waiting for the Coco Peeling Cream to dry fully, about 20 minutes or so.
Swanicoco PHA 10% Coco Peeling Cream ingredients (list provided by Swanicoco): Vaccinium Angustifolium (Blueberry) Fruit Extract, Gluconolactone, Glycerin, Caprylic/Capric Triglyceride, Niacinamide, 1,2-Hexanediol, Neopentyl Glycol Diheptanoate, Glyceryl Stearate, PEG-100 Stearate, Cetyl Alcohol, Potassium Hydroxide, Lactobionic Acid, Hydroxypropyl Bispalmitamide MEA, Stearic Acid, Behenyl Alcohol, Sorbitan Sesquioleate, Tocopherol, Hamamelis Virginiana (Witch Hazel) Water, Centella Asiatica Extract, Camellia Sinensis Leaf Extract, Juglans Regia (Walnut) Seed Extract, Allantoin, Hydrolyzed Hyaluronic Acid, Polyacrylate-13, Polyisobutene, Polysorbate 20, Polyacrylamide, C13-14 Isoparaffin, Laureth-7, Helianthus Annuus (Sunflower) Seed Oil, Macadamia Integrifolia Seed Oil, Argania Spinosa Kernel Oil, Citrus Aurantium Bergamia (Bergamot) Fruit Oil, Pelargonium Graveolens Oil, Rosa Damascena Flower Oil
Ultimate Skin Softener: Swanicoco Ultra Elastic Vital Cream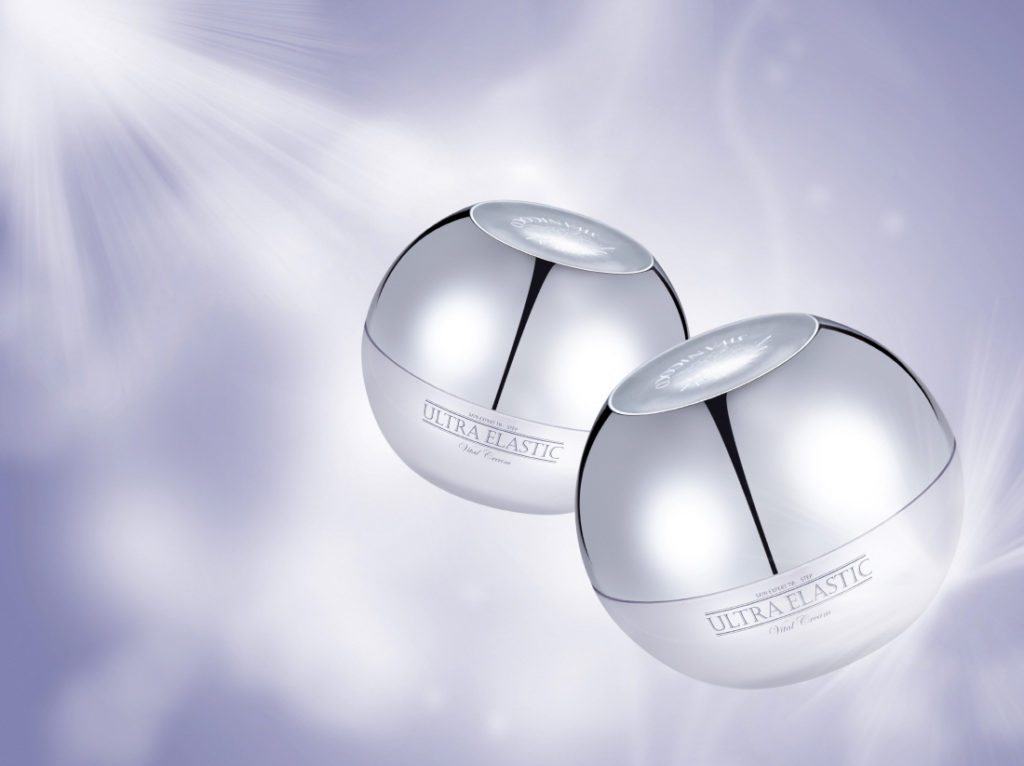 Skin regeneration and resurfacing are both fantastic, but sometimes a skincare addict just wants a nice, non-greasy, non-sticky moisturizer that makes skin feel as velvety as the petals of a freshly blossomed rose. That's what Swanicoco's Ultra Elastic Vital Cream delivers for me. It's not a spectacular effect, just an absurdly pleasant and addictive one — with probably about a dozen creams in my stash, I've used over three-quarters of my jar of Ultra Elastic Vital Cream. It keeps my skin bouncy and moisturized on all but my driest days and under all but my most drying sunscreens. When I use it, I can't stop touching my face.
I consider this cream a runner-up due to the relatively mundane effects when compared to the EGF and FGF ampoules or the PHA cream, but it's a damn fine runner-up.
Swanicoco Ultra Elastic Vital Cream ingredients (list provided by Swanicoco): Punica Granatum Fruit Water, Sorbitan Laurate/Hydroxyethylcellulose/Acetyl Dipeptide-1 Cetyl Ester, Butylene Glycol, Diheptyl Succinate/Capryloyl Glycerin/Sebacic Acid Copolymer, Caprylic/Capric TriGlyceride, Heptyl Undecylenate, Cetearyl Olivate/Sorbitan Olivate/Hydrogenated Lecithin, Hydrogenated Olive Oil/Olea Europaea (Olive) Fruit Oil/Olea Europaea (Olive) Oil Unsaponifiables, Butyrospermum Parkii (Shea) Butter, Pentylene Glycol, Cetyl Alcohol, Soluble Collagen, Panthenol, Hydrolyzed Collagen, sh-Polypeptide-1, rh-Oligopeptide-2, Copper Tripeptide-1, Aloe Barbadensis Leaf Extract, Portulaca Oleracea Extract, Allantoin, Dipotassium Glycyrrhizate, Tocopherol, Punica Granatum Seed Oil, Adenosine, Lavandula Angustifolia (Lavender) Oil, Polyacrylamide/C13-14 Isoparaffin/Laureth-7
Dear God, No: Swanicoco Fermentation Bacillus Deep Cleansing
Now, as promised, the one Swanicoco product I had a bad time with.
Not everyone is into low pH cleansers, and not everyone's skin responds poorly to high pH cleansers, but I most definitely am into low pH cleansers — for good reasons, I believe — and my skin pretty clearly does respond poorly to high pH cleansers. Like this one.
Swanicoco's Fermentation Bacillus Deep Cleansing foaming cleanser offers rich foaming action, a bevy of sexy fermented botanical extracts, and (for me) a nightmarishly high pH. It tested between 9 and 10 for me both straight out of the tube and when foamed with water. I'll go up to pH 7 comfortably, but 9 or 10? My skin recoils at the thought.
Still, I used the Fermentation Bacillus Deep Cleansing cleanser for about three weeks before my face threw in the towel. The moisturizing ingredients in this cleanser kept my skin from freaking out at first, despite getting that alarming squeaky-clean feeling right from the start. By week three, however, my skin was getting drier and tighter with each wash. The damage to my moisture barrier was too much for some emollient extracts to cover.
For truly oily skin — that is, skin that overproduces oil on a regular basis, not skin that's presenting as oily due to an already compromised moisture barrier — I think this cleanser might be fine. For me, it's so not fine. I felt much better after I discontinued use and went back to my neutral-or-lower-pH cleanser stash.
Swanicoco Fermentation Bacillus Deep Cleansing ingredients (list provided by Swanicoco): Water, Stearic Acid, Myristic Acid, Butylene Glycol, Olea Europaea (Olive) Fruit Oil, Glycerin, Potassium Hydroxide, Yellow Ocher, 1,2-Hexanediol, Bacillus/Cordyceps Sinensis/Ganoderma Lucidum/Inonotus Obliquus/Lentinus Edodes/Phellinus Linteus/Schizophyllum Commune/Tricholoma Matsutake Extract Ferment Filtrate, Lactobacillus/Bambusa Vulgaris Shoot Extract/Glycyrrhiza Glabra Root Extract/Luffa Cylindrica Fruit Extract/Morus Alba Root Extract/Pueraria Lobata Root Extract Ferment Filtrate, Allantoin, Citric Acid, Saccharomyces/Viscum Album (Mistletoe) Ferment Extract, Saccharomyces/Imperata Cylindrica Root Ferment Extract, Lactobacillus/Soybean Ferment Extract, Carica Papaya Seed Oil, Caesalpinia Sappan Bark Extract
Out of all the Swanicoco products now available at Beautytap, my favorites (and anti-favorite) are just a drop in the bucket. Check out the selection and draw your own conclusions — maybe you'll find your new favorites here!
---
Author: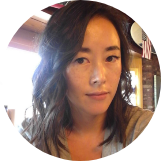 Jude Chao
Jude writes as Fiddy Snails at the K-beauty and skincare blog Fifty Shades of Snail and can be found on Instagram @fiddysnails. Named the ELLE Malaysia Beauty Blogger of the Month for June/July 2017 and one of ELLE Magazine's 10 Cool Beauty Bloggers to Watch in 2018, Jude loves ginseng, snail, honey, propolis, and tuna fish kimbap, though she generally doesn't put the kimbap on her face.
---
Comments