Yoona Proves Orchids in Your Skincare Are More Than Just Pretty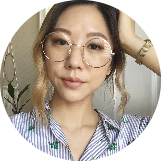 Ruth Kim
Jun 22, 2017
---
The moisture-loving, antioxidant-rich orchid is your new must-have skincare ingredient — and it's currently in full bloom, thanks to Innisfree. Read on for why you need orchids in your skincare routine.
_____________________________________________________________________
Summertime is in full bloom, and with the new season comes warmer temperatures, a sense of renewal, and of course, the glory of Mother Nature's finest. From roses to peach blossoms, florals are an everyday part of life, making appearances in our vases and on our maxi dresses — but are you taking full advantage of the skincare benefits in your favorite stemmed beauties?
More than just eye candy, flowers have a variety of skin-loving properties that heal, lighten, protect, moisturize, and tone, to name a few. You've likely used products with oil-controlling rose water or slathered on a soothing chamomile-infused lotion on irritated skin. But have you ever tried a product with the skin-enhancing perks of orchids? It's the go-to natural ingredient for K-pop star and actress Yoona's supple, radiant skin all year round.
Orchid petals are packed with anthocyanins, the plant pigments responsible for the pinkish, purple, and bluish colors of orchid varieties. The same pigment found in super fruits like blueberries, pomegranates, acai, and grapes (yes, even in the form of wine), anthocyanins are known for their anti-inflammatory, anti-viral, and even anti-cancer properties. Of its many superpowers, the most notable is the high level of antioxidants, which fight off free radicals, disease-causing agents formed by both biological factors and environmental elements such as smoking, stress, alcohol, drugs, sun exposure, and air pollutants. The cherry on top? Anthocyanins will also boost your skin's elasticity by warding off collagen breakdown, simultaneously reversing damage already inflicted on the skin.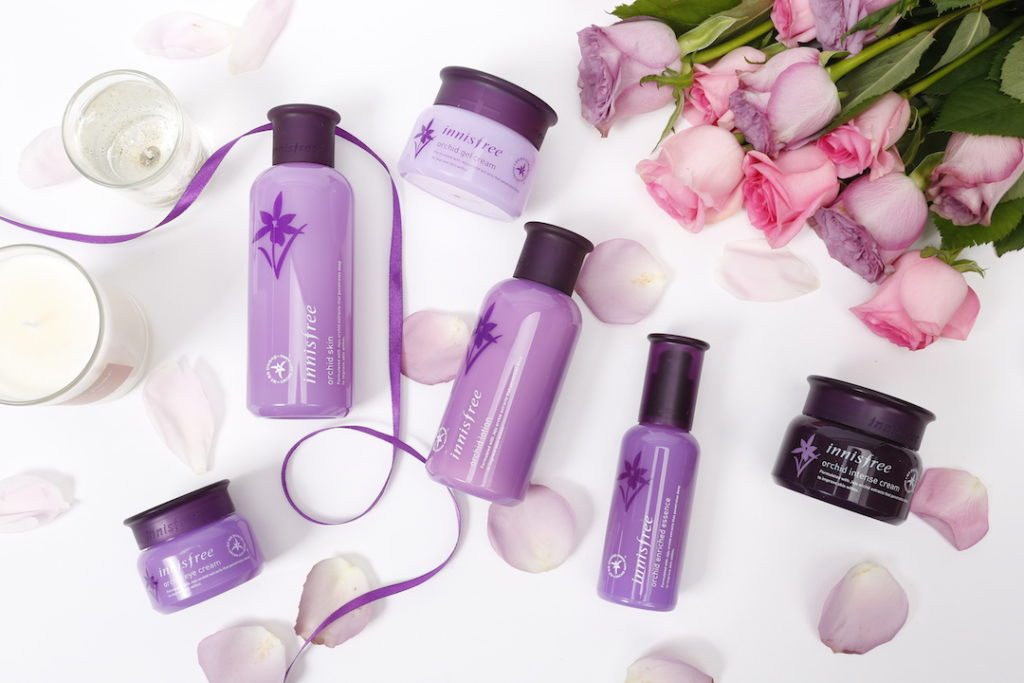 It's no wonder Yoona loves Innisfree's Orchid Cream, which is infused with hydrating extracts from Jeju orchids that grow and thrive in extremely cold weather. "For the cold and dry season, I like the feeling of firm, resilient, and deeply nourished skin," she says, translated from an Innisfree promotional video. Harnessing the power of the orchid (and its anthocyanins), Innisfree's Jeju Orchid line of skincare draws its skin-boosting perks from what it calls Orchidelixir, "a powerful antioxidant that makes dry skin radiant and strengthens the skin's defense system." Featuring a lotion, essence, eye cream, gel cream, massage cream, intense cream, and not least of all, a sleeping pack, the entire Jeju orchid-infused collection fights aging with anti-wrinkle effects, corrective skin tone treatment, deep nourishment, and even pore care.
The K-pop group Girl's Generation member made her debut as the voice and face behind Innisfree in 2009, and fans still can't get enough of the perfect collaboration between the fresh-faced singer and actress and the famous skincare brand known for its use of eco-friendly ingredients. In the video below, Yoona's skin radiates with a lit-from-within kind of glow.
Have you tried this budding skincare trend? Share your experiences with orchids in your skincare, or other floral-enhanced beauty products in the comments below!
---
Author: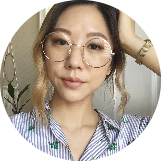 Ruth Kim
Ruth is a 20-something creative with a fixation on black coffee, black boots, and the beautiful black hole that is all things K-beauty. A Southern California native, she loves to share her current skincare favorites and lifestyle inspirations on her Instagram @ruthhlesslyy.
---
Comments