Keep Skin Fit With These Post-Gym and Swim Skincare Tips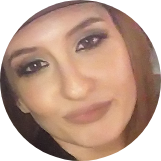 Coco Park
Jun 23, 2017
---
No need to punish your skin as you pummel your body into shape. Try these post-gym and swim skincare tips to ensure a complexion that's glowing from more than just sweat.
---
You've followed your New Year's resolution, and you're dedicated to staying fit. You're a familiar sight to all at your gym and the resident mermaid of their pool. And while gym'ing and swimming are excellent for your overall health, both of these activities can be a harsh mistress to your skin. There are two major things you should look out for: dehydration and irritation. These two menaces can lead to acne as well as leaving the skin vulnerable to nasty infections.
Luckily there are products that can treat your skin the way you treat yourself to that post-workout smoothie. And they'll take the worry out of keeping your skin healthy while you put in the work to keep your body healthy.
Stay hydrated 
This doesn't just go for your body; this goes for your skin as well. It's doubly important if you're a swimmer. Prolonged exposure to chlorinated water can dry the life right out of your skin. A good skincare routine should be at the root of this solution, and I'm going to go ahead and assume you have one. However, you should supplement with a good facial oil if you're a swimmer. It's just like the way you supplement with protein powder — you need a little boost and this is it.
Banila Co. The Blacks Extra Black Sesame Oil is a good one. This product first came to my attention when Kerry from Skin & Tonics told me I needed to try it, and she wasn't wrong. It's great for deep, penetrating hydration. The Blacks Extra Sesame Oil is a blend featuring macadamia nut oil, sunflower seed oil, lavender oil, meadowfoam seed oil, bergamot fruit seed oil, argan oil, and olive oil.
However, oily skin may not like how thick this particular product is. Also those whose skins don't play well with olive or argan oil might want to avoid it. For them I'd recommend my new friend SanDaWha Extra Virgin Camellia Face Oil. It gives all of the same benefits with a thinner texture, quick absorption, and only one ingredient, camellia oil. Add your oil after cleansing and applying your serum step. You can also mix in a few drops with your emulsion step if you're not a fan of an oil's texture.
Speaking of your cleansing step, use a cleansing water instead of a foaming cleanser post-pool time. It will help to lessen the drying effects of cleansing. Primera Chamomile Cleansing Water will help moisturize while cleansing away impurities. It features calming ingredients and no acne triggers, perfect for wiping away harsh pool chemicals without stripping your moisture barrier. Follow up with your regular routine.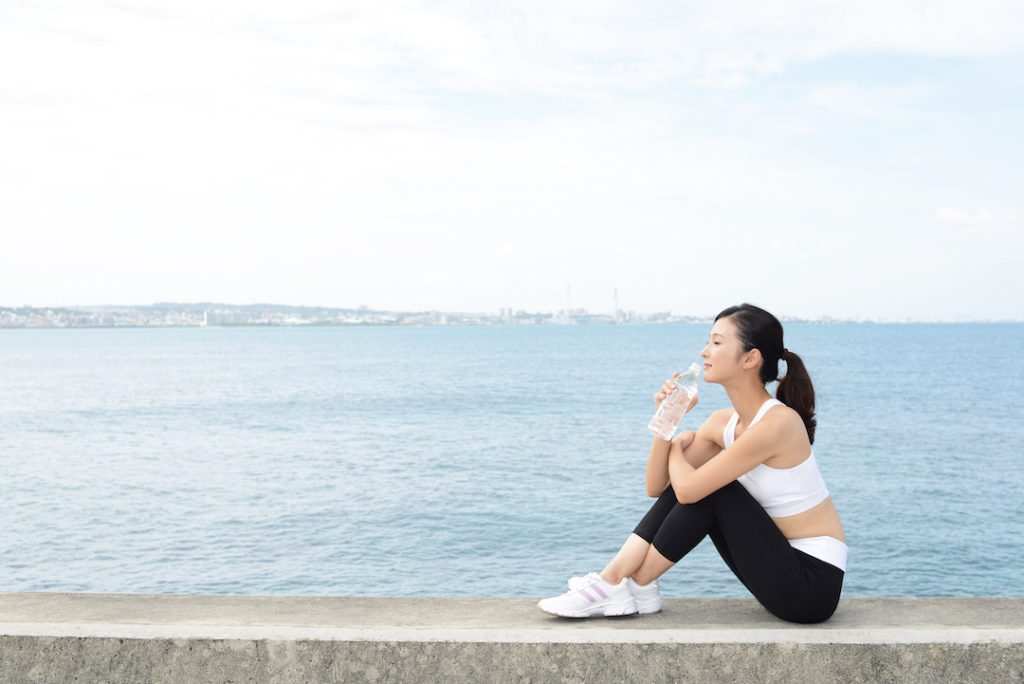 Address irritation
Your skin can get irritated for any number of reasons at the gym. Aside from the harsh pool chemicals, there's also friction and overheating, all of which can trigger sensitivity. A soothing sheet mask can address these concerns and leave you refreshed. Benton Snail Bee Mask is still one of my favorite anti-irritation masks. The bee venom and snail mucin babies irritation and can prove to be healing for skin that's already damaged. This mask does wonders for me when it comes to calming down overheated redness.
If you're not washing your hair because you've had on a swim cap and are only showering your body, slap one of these on while you shower off. Just be sure to use a silicone mask cover with it. The A'Pieu Silicone Mask Cover will help keep it in place and keep the water from saturating the Benton mask underneath. I live for these mask covers; in fact, I just might work up the balls to do an entire workout while sheet masking and wearing one. I bet no one will tap Mrs. Hannibal Lector on the shoulder to ask if I'm almost done with the cardio machine while I'm sporting one of those babies. But since that's probably not a viable option, opt for ...
A soothing mist
Too much heat could trigger sensitivity, so keep yourself cool and your skin calm with a well-formulated soothing mist. Whamisa Organic Flowers Olive Leaf Mist and Benton Honest TT Mist are two such mists that feature anti-inflammatory ingredients as their base instead of plain old water. Whamisa's first ingredient is Aloe barbadensis leaf extract, and Benton's is Melaleuca alternifolia leaf water (80% tea tree leaf water). Tea tree is especially nice for this use since it's an antimicrobial, and I can't think of a place more teaming with nasty microbes than a gym. Benton also features sodium hyaluronate, which will go a long way to keep skin hydrated, something plain water or an alcohol heavy formula certainly cannot do. I used to keep my mist in the fridge and take it with me to hot yoga class. I'd spritz myself with the cooled mist and feel fresher immediately. This is also good to use while doing spin class or just about any other stationary cardio.
I suppose you could pay some hot gym rat to stand and mist you whilst you jump rope. In fact, I'd pay to see that happen. Let me know if you find anyone willing.
Do you have any post-gym and swim skincare tips to share? What do you do to keep skin healthy at the gym or pool?
---
Author: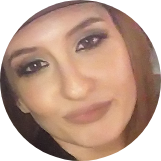 Coco Park
Coco Park is an author, beauty journalist, blogger, podcast host, and all around oddball living in Montreal Quebec with her family. Originally from the southern USA, she worked for several years in the makeup industry as a professional makeup artist and holds a certificate in esthetics. She is a proud member of the Choctaw Nation of Oklahoma. Want to know more? Check her out on the Beauty Beyond Basics podcast, on her blog TheBeautyWolf.com, on Instagram @thebeautywolf, and in her book "Korean Beauty Secrets: A Practical Guide to Cutting-Edge Skincare & Makeup."
---
Comments