The Preventative Skincare Guide For Teens & College Students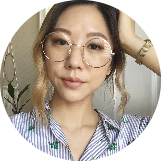 Ruth Kim
Jun 07, 2017
---
Feeling that first bump? T-zone suddenly an oil slick? Fast track your way past teen acne to healthy, glowing skin with these two essential, must-follow rules of basic preventative skincare.
_____________________________________________________________________
Tweens, teens, and even you early 20-somethings, it's time to have the talk — the talk about skincare, that is. We know; for K-beauty rookies, the 10-step skincare routine can seem pretty daunting. (Like, what even is an emulsion?) That's why we narrowed down the process to two imperative, never-skip steps for newbies who are looking to ease into their skincare groove. And for the low-maintenance gals who don't like to fuss over their skin, we're putting our foot down — don't go a day longer without following these essential rules of preventative skincare.
Rule #1: Always Thoroughly Remove Your Makeup
Think about all of the cosmetics, sweat, sebum, dirt, grime, and pollution that's accumulated on your face throughout the day. Now imagine all of that debris clogged in your pores, wreaking havoc within your skin and causing breakouts in the form of acne, blackheads, whiteheads, and other unsightly blemishes. Well, rest assured, you can nip this nightmare in the bud with one simple step in your routine: cleansing.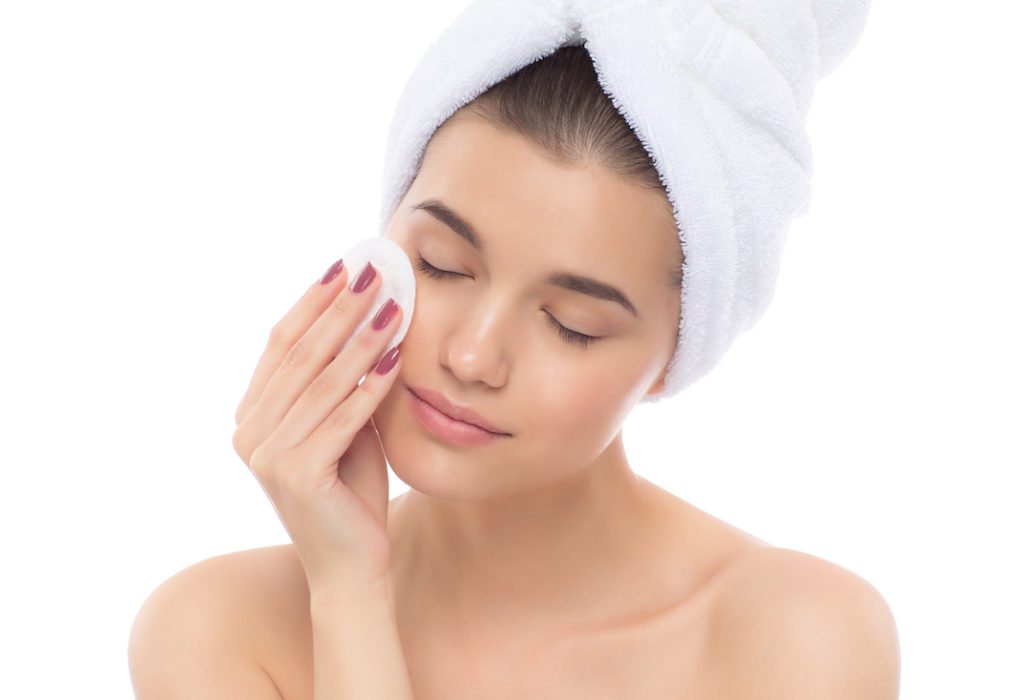 You might be thinking that you've got this step covered, but if you're merely splashing your face with water and a pump of a basic cleanser filled with toxic chemicals (skin-stripping sodium lauryl sulfate or harmful parabens, to name a few), then you're doing it wrong. For a non-toxic, effortless, and gentle-yet-effective alternative, incorporate a micellar cleansing water into your nightly regimen.
While the clear liquid may seem unassuming, don't be fooled. "It looks like water, it has the viscosity of water," explains skincare physician Tabasum Mir. "But when you put it on your finger and feel, it has a different texture than water." That different texture comes from the water's eponymous star ingredient, micelles: microscopic fatty molecules (or simply, tiny balls of oil) floating in mild, non-abrasive water. Once applied on a cotton pad and swept over the face, these lipophilic spheres follow the oil-dissolves-oil rule, latching onto and gently extracting oil-based impurities. The result? Clean, smooth, hydrated skin — minus the stripped, dried-out feeling.
Suitable for all skin types, micellar waters first saw their glory days in France, beautifying the faces of French femmes for over a century. In K-beauty, micellar waters have taken on a new name — cleansing waters — and unsurprisingly, the Korean alternatives are chock full of additional skin-boosting ingredients, from powerhouse green tea to illuminating rice extract, for ultimate multi-tasking power.
For heavier layers of foundation and stubborn waterproof eyeliners and mascaras, we recommend utilizing makeup removing wipes that dig deeper to erase any leftover traces of makeup. And if you're feeling extra ambitious, we challenge you to the double cleanse, which involves removing makeup first with an oil cleanser, followed by a foaming cleanser. You can follow the latter with the cleansing water for a seriously sanitizing scrub.
Rule #2: Always Wear Sunscreen
Often overlooked in a daily skincare routine, sunscreen literally puts the "preventative" in this preventative skincare guide. Whether you follow a 1-step-cleanse or a full-on 10-step routine, consider it all in vain without a layer of broad-spectrum, high SPF sunscreen. It's the last line of defense before you step out that door.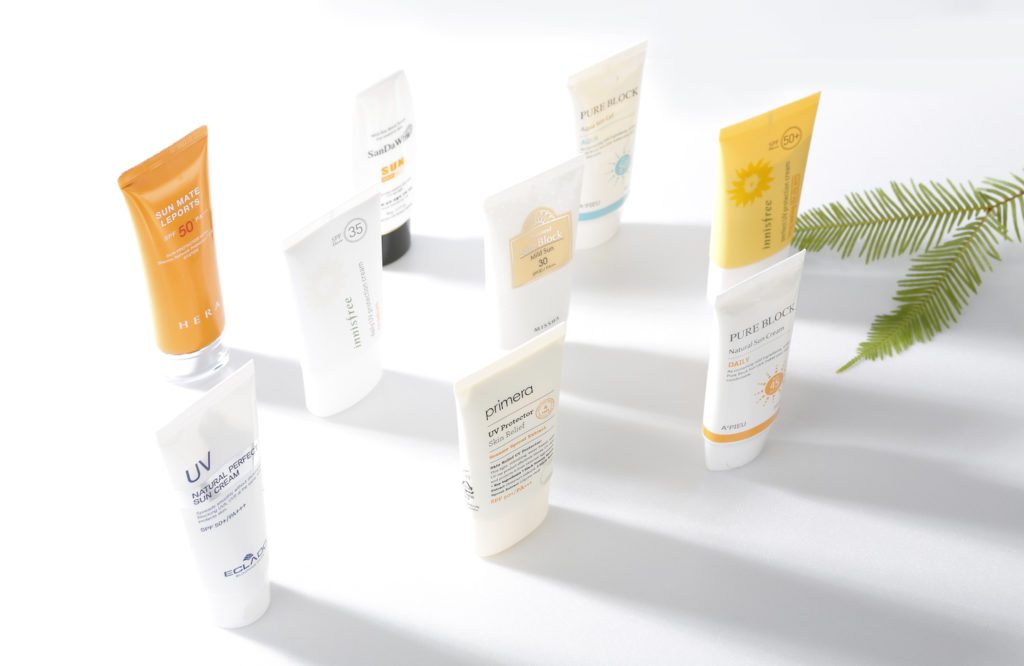 The benefit of sunscreen is in the name — it screens out the sun's potent and harmful UV rays that can have lasting (negative) impact on your skin. The ultraviolet rays are the main causes of fine lines, wrinkles, sun spots, and premature aging, not to mention the worst of all: skin cancer.
That's why Koreans swear by sunscreen, which not only prevents darkening of the skin, it minimizes the breakdown of the collagen and elastin supporting the structure of your skin. If you can't stand the feeling of greasy sunscreen, don't fret. There are plenty of K-beauty alternatives that have a lightweight, non-pore-clogging finish but still boast intense UV ray-blocking power. Be sure to choose one that has, at the very least, SPF 40 and pay attention to the level of UVA protection, which is indicated with a PA+ label (the highest protection being PA++++).
It's fitting that the two essential K-beauty preventative skincare rules make up the first and last steps of the Korean 10-step routine, but don't ignore the in-between moisturizers, essences, serums, exfoliators, toners, and eye creams— all of which will hydrate and improve your skin's texture in the long run. Throw in a moisturizing sheet mask once in a while as you build your unique routine, and you'll be well on your way to preventing damage to your skin and maintaining a healthy glow long before you see your first wrinkle.
---
Author: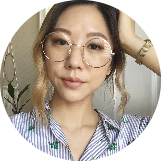 Ruth Kim
Ruth is a 20-something creative with a fixation on black coffee, black boots, and the beautiful black hole that is all things K-beauty. A Southern California native, she loves to share her current skincare favorites and lifestyle inspirations on her Instagram @ruthhlesslyy.
---
Comments