K-Beauty Kills It When It Comes to Nail Care — Here's How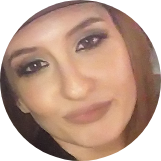 Coco Park
Jul 26, 2017
---
Korean beauty may be well known for their skincare, but did you know it's also amazing for nail care and nail art? Contributing editor Coco Park shows you how she cares for her best features — her enviable nails.
_____________________________________________________________________
Nail art has enjoyed the spotlight for several years now, so it makes sense that the resurgence of nail care has come to the forefront lately. And good thing because I am all about nails. When you ask a person what their best feature is, you might expect to hear something like "my eyes" or "my hair." My best feature is definitely my nails. They grow very quickly, and I find it very relaxing to do nail care myself rather than going to the salon.
Luckily for me, Korean beauty offers a lot of great nail care products, whether you're into a classic nail or like to express yourself through creative nail art. I use a lot of Innisfree at home, so let me let you in on some of my faves.
Treat the cuticles
Your nails are basically very weak claws, or hooves. No literally, that, is what they are. They're made up of keratin, which is the protein found in the hooves and even horns of other mammals. The nail is actually made up of several different layers, but when we typically say "nail," we're referring to the nail plate. This is the hard part of the nail that we see. It's made up of keratin protein and is translucent. The nail plate itself is comprised of several layers of dead cells compacted together for strength but it still has some give for flexibility.
So while your nails (the visible nail plate) are technically dead, that doesn't mean the skin around it is. Dry skin around the nail plate is both unsightly and unhealthy (hello hangnails, you evil bastards). In addition to always keeping the hands and fingers and even fingertips moisturized, I like to really address the problem at the root. Enter Innisfree Nail Serum.
Here's the description: "This dual-phase serum balances water and oil levels to nourish the dry, rough skin around fingernails. Jeju green tea seed oil soothes and moisturizes skin, while the water layer helps the serum quickly absorb without giving stickiness."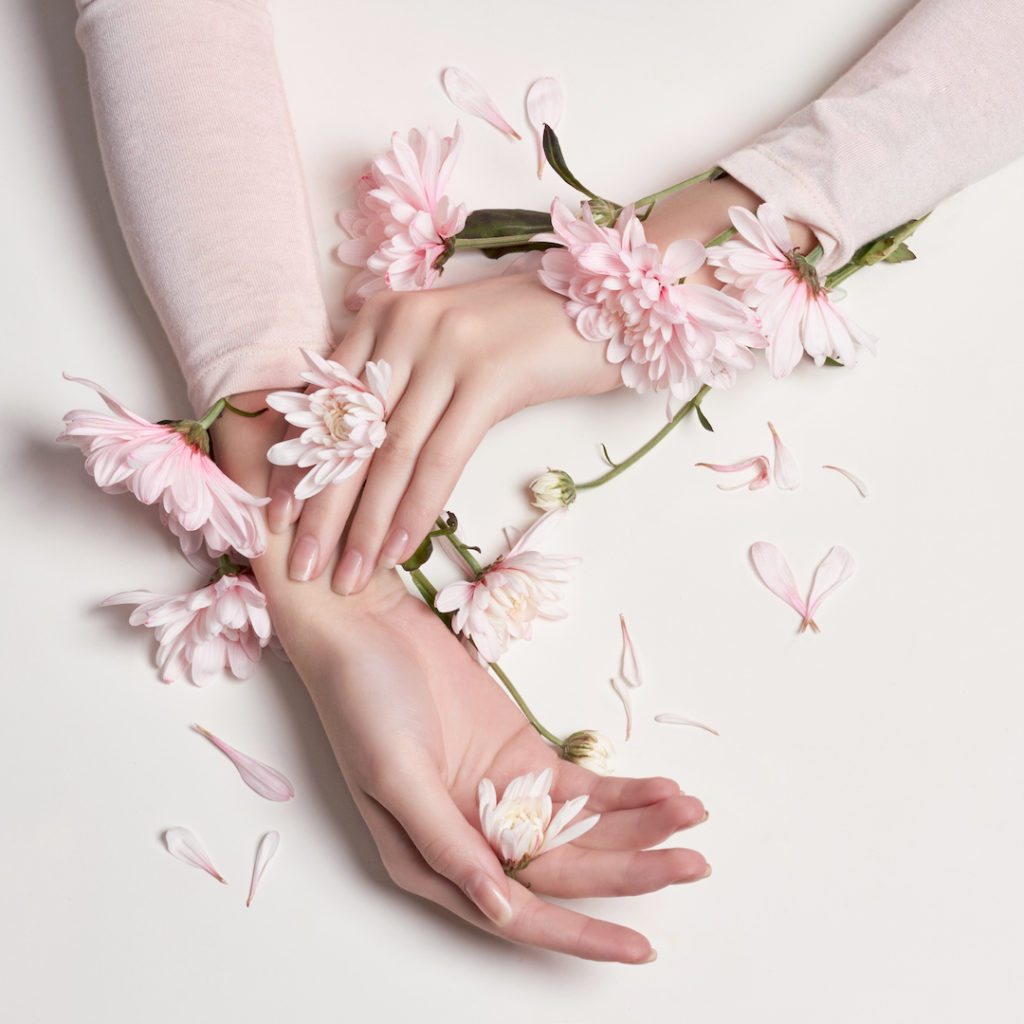 I paint this serum only around the cuticles, but some people go the extra mile and paint the entire nail, although I wouldn't advise that if you're going to next paint your nails, as the oil may interfere with the polish's adherence to the nail. If you have someone around your home willing to do a hand massage on you, it's absolute heaven. Paint some of the serum around the nail, let it sink in a bit, lotion up, have your friend of partner watch a YouTube vid on hand massage, and then sit back and pretend you're at the spa.
Strengthen the nails
After you've cared for the nail and surrounding skin, let's think about the nail itself. Innisfree has a nail strengthener for just that. This product works by giving your nails an extra layer of protection against the elements. It can help nails that are too flexible be a little more resistant to bending and breaking. One coat once a week should do it for you.
If you're wearing a dark nail polish, this has the added benefit of protecting your bare nail from staining. Bare yellowed nails are never a good look, unless you're disguising yourself as an old woman to give Snow White a poisoned apple. This product is your first line of defense — defense against nail yellowing, not poisoned apples (I can't help you with that).
Stick 'em on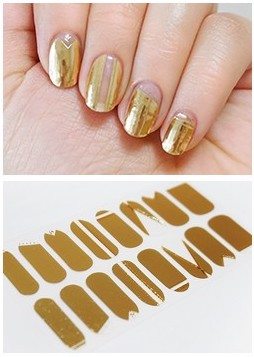 Once your nail strengthener and/or base coat is on, you're ready to paint ... or not. An alternative look that I really dig is the minimalistic nail instead of going full-on paint job. Adhere a minimalist design onto a clear nail. Innisfree Self Nail Stickers offer some really great designs; I'm especially into the metallic gold set and the galaxy set. I'm also a huge fan of the Innisfree Eco Nail Henna Sticker. It makes for a sleek but not boring presentation. Of course, these also look amazing on a fully painted nail, so whichever floats your boat (both ways float mine).
Get creative
If you are into nail art, but need a little extra help, Innisfree also has products with that in mind. The Innisfree Eco Beauty Nail Art Tool is a great little multi-use tool with a dotting end and an ultra-fine brush on the other end. It's great for doing polka dot nails, flowers (using the dotter end to make petals and the brush end for stems), or just about anything design you can think of. I am also a fan of the Innisfree Self Nail Sticker French Line, which has various shapes to use as guidelines for making shapes, lines, semi-circles, or even French tips, depending on that shape you select.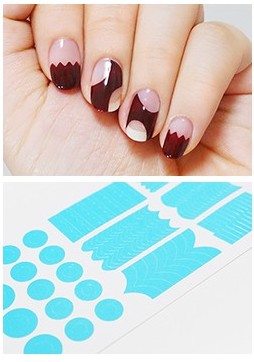 If really going all-in on the nail art is your thing, I have something that I think will be indispensable to you. Innisfree Nail Art Helper is the product you never knew you needed but won't be able to live without. Innisfree Nail Art Helper is a peel off product that works by protecting your skin from messy nail art (or just messy nail polish application). You paint this product around the skin of your nail, not on the nail itself. Let it dry and then continue with your design.
This works exceptionally well for water marbling your nails or the gradient look. For the gradient look you paint your nail all over in the lightest color, then apply Innisfree Nail Art Helper around the nail and let dry. Then you apply the lighter color to half a sponge and the darker nail contrast color to the other half, and stamp it on the nail. You'll notice that the messy part you would have spent an annoying amount of time tediously cleaning up is now on the Innisfree Nail Art Helper. You can see where this is going. Simply peel off the dried Nail Art Helper and voilà! Perfect, clean, salon look nails. I seriously love this product. It's spurred me on to try more complicated nail looks than I would have before since I didn't want to deal with cleanup afterward. This makes it so simple!
The cleanup
Speaking of cleanup, you can't avoid it all together. At some point a painted nail needs to be cleaned. But forget the over-the-top chemical death smell of most nail polish removers because Innisfree has a citrus-y cocktail of a nail polish remover that makes removal a fresh scented breeze. I've tried Western brand nail polish removers that claim not to have a harsh scent but was disappointed by each one. I'm seriously wondering if the people putting those things on the market and labeling them mild lost their sense of smell in tragic accidents or something. No such worries with this remover; it honestly smells like some sort of washing-up liquid.
Top it off
Last but not least, don't forget to top all your hard work off with a topcoat. Don't leave your beautiful creations vulnerable to the elements! Innisfree Eco Nail Gel Top Coat gives a high shine look to your nails, sort of like the look of UV gel nails, only without all the curing and waiting. I can usually get a good four days wear time on my polish after using this top coat, which isn't bad at all considering I'm the mother of a 5-year-old and an 8-month-old and all the intense storms of crazy that entails.
So from start to finish, Innisfree has you covered. Well, it has your nails covered — I still can't help you with that poisoned apple problem.
What are some of your favorite nail care tips and looks?
---
Author: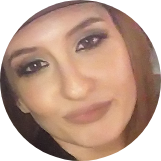 Coco Park
Coco Park is an author, beauty journalist, blogger, podcast host, and all around oddball living in Montreal Quebec with her family. Originally from the southern USA, she worked for several years in the makeup industry as a professional makeup artist and holds a certificate in esthetics. She is a proud member of the Choctaw Nation of Oklahoma. Want to know more? Check her out on the Beauty Beyond Basics podcast, on her blog TheBeautyWolf.com, on Instagram @thebeautywolf, and in her book "Korean Beauty Secrets: A Practical Guide to Cutting-Edge Skincare & Makeup."
---
Comments