I Treated My Scalp with a Korean Hair Care Routine; This Is What Happened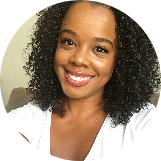 Sheryll Donerson
Jul 26, 2017
---
Another multi-step regimen? Only if you want lush hair and a healthy scalp. Contributing editor Sheryll Donerson treats her scalp like her skin with a Korean hair care routine and comes out the other side a convert.
---
Korean beauty isn't just skincare. It extends to all facets of personal care — from makeup to body care. One area of Korean beauty that is often overlooked is hair care. Oftentimes, a Korean hair care routine is just as intense and has as many steps as your typical 10-step skincare regimen. Who knew?
My journey with Korean skincare is widely known. I tried it after assuming the products would never work for me, a black woman with oily, acne-prone skin. But at this point, it's obvious that the thinking that Korean skincare only works for Korean skin is pretty much false — and Korean hair care is the same.
I first tried Korean hair care while living in Korea out of necessity. I'd run out of my American staples and had no way of getting backups. And like my experience with skincare, I realized that not all K-beauty hair products are meant for straight, thick hair. My dry, frizz-prone curls loved a variety of products, from the Innisfree camellia hair care line to my beloved Skinfood Argan Oil hair mask.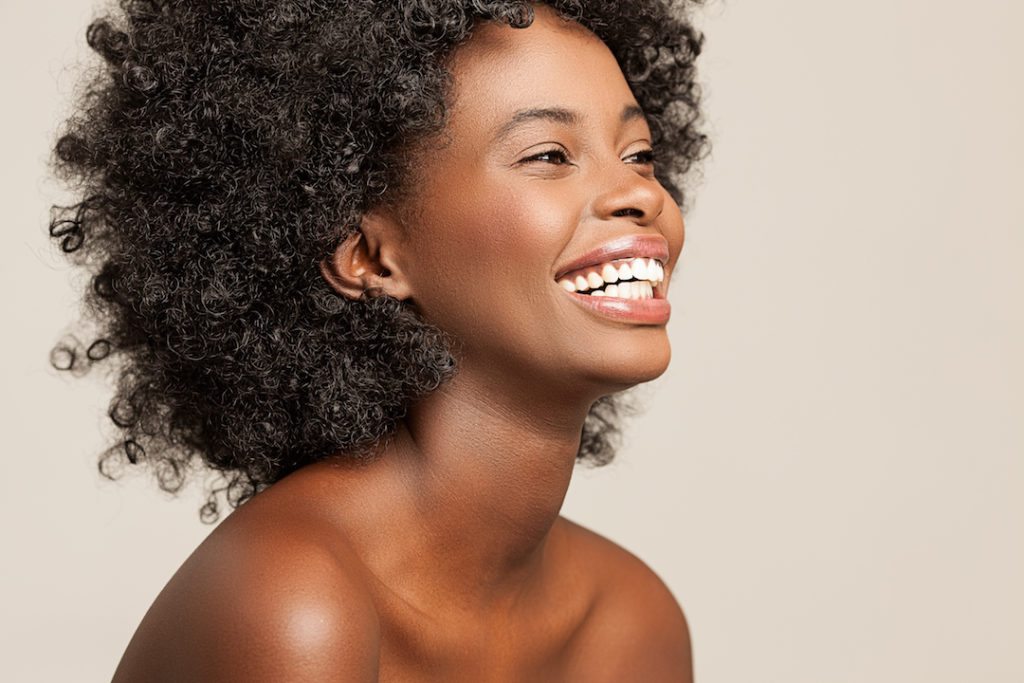 In an effort to try out all of what Korean beauty has to offer (and to pacify my inner product junkie), I tried my own Korean hair care routine, complete with products straight from Seoul. I mimicked my own K-beauty skincare routine, so you can see how Korean women treat their scalp and hair just like their skin.
Step 1: Cleanse your scalp (oil cleanser)
I know what you're thinking. Doesn't shampoo cleanse your scalp? Yes, but in Korea, many women use what is called a scalp cleanser, or a "scaler," an oil or gel type product that is applied before shampoo. Think of it as the oil cleansing step of your routine. You wouldn't just skip taking off your makeup and go straight to your foaming cleanser, would you? Of course you wouldn't.
A scalp cleanser works the same way an oil cleanser does. It works to cleanse the scalp and get rid of dirt, oil, dead skin, and any built-up hair products. Korean hair care experts claim that by using a scalp cleanser before your shampoo, you are increasing the health of your hair, making it less prone to breakage and frizz, and that they can actually contribute to hair growth. It makes sense. Think of how grimy and dull your face would get day in and day out if you didn't remove your makeup first. I can't even imagine.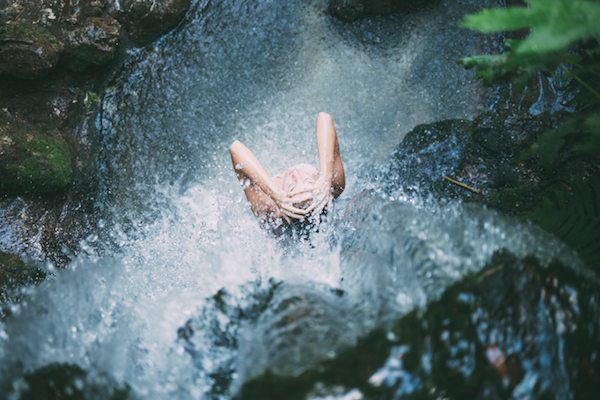 As someone who works out daily and sweats a lot, my scalp is a hot mess. It's oily, sweaty, and since I wash my hair once or twice a week, it's pretty bad by the time I get to wash day. I've tried both the Ryo Scalp Deep Cleanser and the Innisfree Refreshing Scaling Oil with smashing success. The Ryo product is a bit hardcore and will leave your hair squeaky clean and a bit too dry for my liking, so I like to use that one once a month. As for the Innisfree product, it's been my holy grail. It has a bit of a minty tingle to it and really leaves my scalp and hair feeling refreshed and bouncy.
Step 2: Shampoo and condition as normal (foam cleanser and essence)
Once upon a time, I was on the no-poo (no shampoo) train and only washed my hair using conditioner. It was great for a while, but my hair started to get really greasy, flat, and lifeless. I've realized that I need to wash using a real shampoo, and condition afterwards like normal.
Again, same principle applies: I'd never wash my face with a face moisturizer and expect it to be clean. I usually use products from Mielle Organics or Maui Moisture, but I'm pleasantly surprised by the Korean brand SanDaWha. Its line of shampoo and conditioner is made with camellia oil and a ton of herbal extracts that nourish the hair instead of stripping it of precious moisture. I use the shampoo, and after, I mix some of the conditioner with my deep conditioner and put on a shower cap for a bit of a mini hair treatment.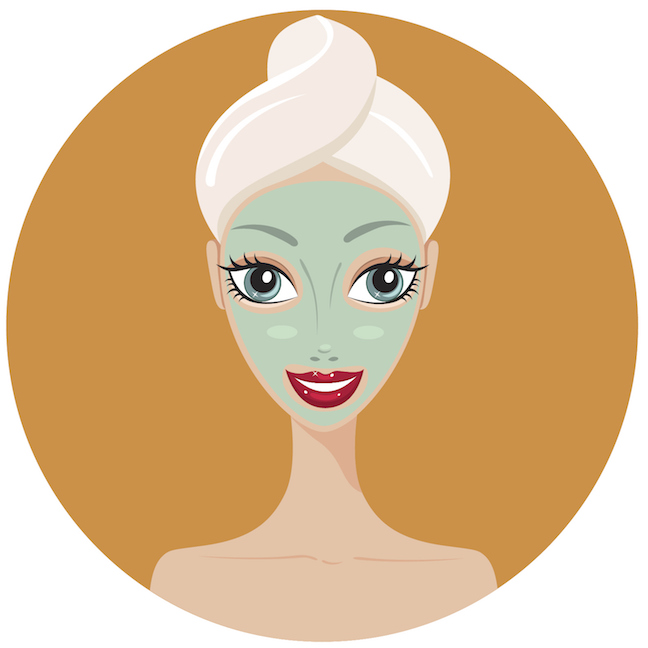 Step 3: Super deep condition those strands (sheet mask)
When I lived in Korea, I had a minor obsession with two K-beauty hair packs: the Skinfood Argan Oil Silk Plus Hair Treatment and the Etude House Silk Scarf Hair Mask. I'd take one of them with me to the jjimjilbang, take a ridiculously long and luxurious shower, and apply either one of those products in my hair. I'd sit in the steam room with a shower cap on my head, and when I styled my hair afterwards, it felt like silk. Sigh. Those were the days.
A hair pack works the same as a deep conditioner (or a sheet mask, if you will). They are meant to be left on the hair for 5 minutes or longer and work to restore shine and bounce to damaged, stressed, and dry hair. I deep condition every time I wash my hair.
Step 4: Style and seal it in (serum and moisturizer)
My styling step completes my hair care routine. It's like using an essence, serum, and moisturizer, but for my hair! My routine is a bit long since my hair is curly, but it goes like this: I leave my hair soaking wet and apply my leave-in conditioner from Mielle Organics. I don't dry my hair because water is the main source of moisture, so I like to lock all the water in with my styling products. It's a trick I learned from the famous Curl Doctor, Shai Amiel.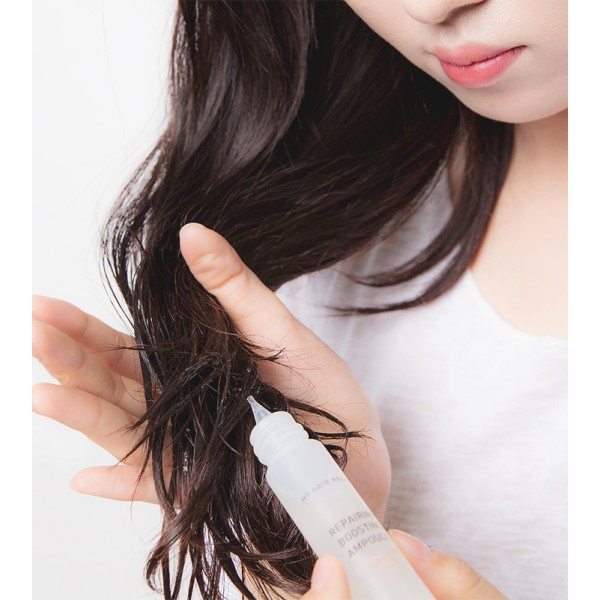 After I use the leave-in conditioner, I apply a hydrating hair milk (essence step!). I rake the product through my hair with my fingers, making sure all of my strands are coated. Then I use a hair gel to make sure my curls are defined and less frizzy.
My final step, just like in a lot of people's skincare routines, is a hair oil. I switch between using argan oil and almond oil, depending on the day. The hair oil works to create a seal over my hair, keeping it from getting frizzy and leaving it shiny and hydrated for the week. I then toss my hair into a microfiber towel turban and let it dry for about 20 minutes before moving on with my day.
The similarities between a K-beauty skincare and hair care routine are pretty glaring. I'm a convert and won't be turning back to my regular hair routine anytime soon! In Korea, there are all sorts of fun and exciting hair care products to try — from hairline contour products, sleeping packs, styling tissues, and yes, even hair cushions. It's a whole new world to get obsessed with.
What does your hair care routine look like? Let us know in the comments.
---
Author: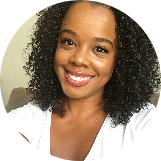 Sheryll Donerson
Sheryll Donerson got her start as a beauty writer by writing K-beauty reviews for her blog, The Wanderlust Project. These days, she's lifting heavy weights, eating tacos, drinking (too much) coffee and is 1/4 of the beauty podcast, Beauty Beyond Basics (or Triple Bees for short). You can find her on Instagram and Twitter at @sheryllrenata.
---
Comments